Who else loves a good accent wall…
…I happen to LOVE them.
Painting an accent wall has got to be, hands down, the most cost effective way to give your space a fresh look.
With a few paint supplies and some imagination you can really bring a wall to life!
Welcome back to another fabulous week of the One Room Challenge update.  We are almost finished!
This post in in collaboration with BEHR paint. All opinions of smooth a beautiful paint are my own.
SERIES LINKS:
week 1- before pictures and inspiration board.
week 2- everything you need to know about LVT flooring
week 3- How to Decide: DIY barn door hardware or purchase hardware
week 4- How to install an undermount sink
week 5- Black and blush geometric accent wall ( you are here)
week 6- Reveal
Laundry room Source list—-all the sources.
I have said this before…paint is one of the easiest ways to change the look of a space….and this space needed a fresh coat of paint, BAD.
For the main part of the walls I used BEHR Ultra Pure White (PR-W15) in satin. This is a really great white that I have been using A LOT lately.
I wanted to give the ceiling a little pop of blush color.  I debated and debated about which one to go with.  I used this tutorial to determine the best color for this space. In the end, I picked Pink Mirage (RD-W8) in satin.  It's a very light pink but I think it suits the ceiling well.
For the black accent wall, I wanted something that was a charcoal color…black with a hint of grey.  Private Black (N530-7) is such a pretty color. I didn't want the black accent wall to have much of a shine coming from it, so I picked matte for the sheen.  I am very pleased with it.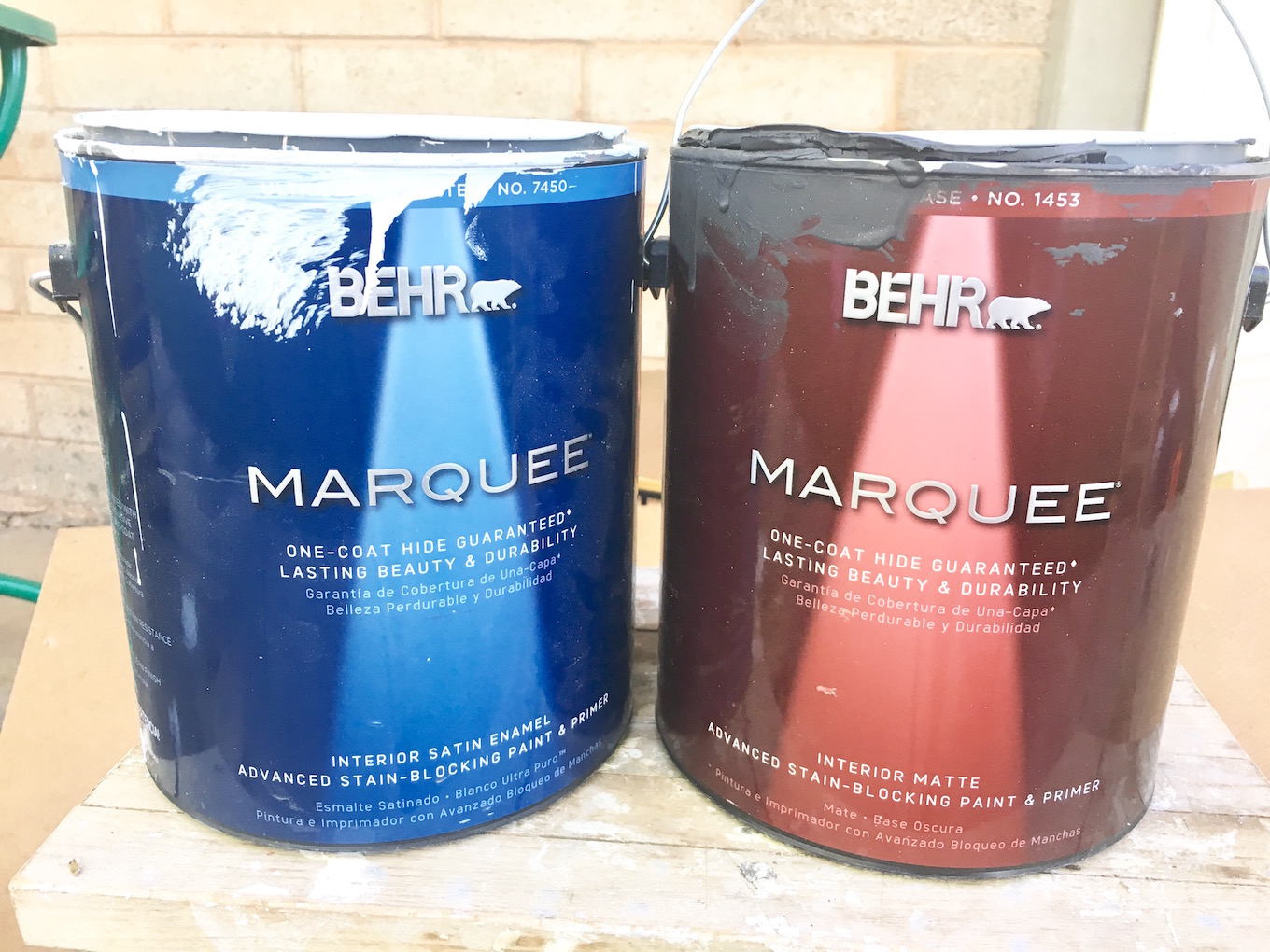 Black is very bold, I wanted an accent wall…not a wall that visually took over the entire space…does that make sense?  I opted for a partial accent wall.
I started by using my tried and true way of always getting a straight perfect line, and painted the black section on my wall.  I will be having a bench sit right in front of this wall so I made the black section wide enough to accommodate the bench. It ended up being 4 feet wide.
SUPPLIES:
-paint (black, blush pink, white) ( BEHR private black, BEHR Pink Mimosa, and BEHR All Dressed Up)
–painters tape
–acrylic ruler
-hexagon template- printed online
–white paint pen
–black paint pen
-pencil
–tape measure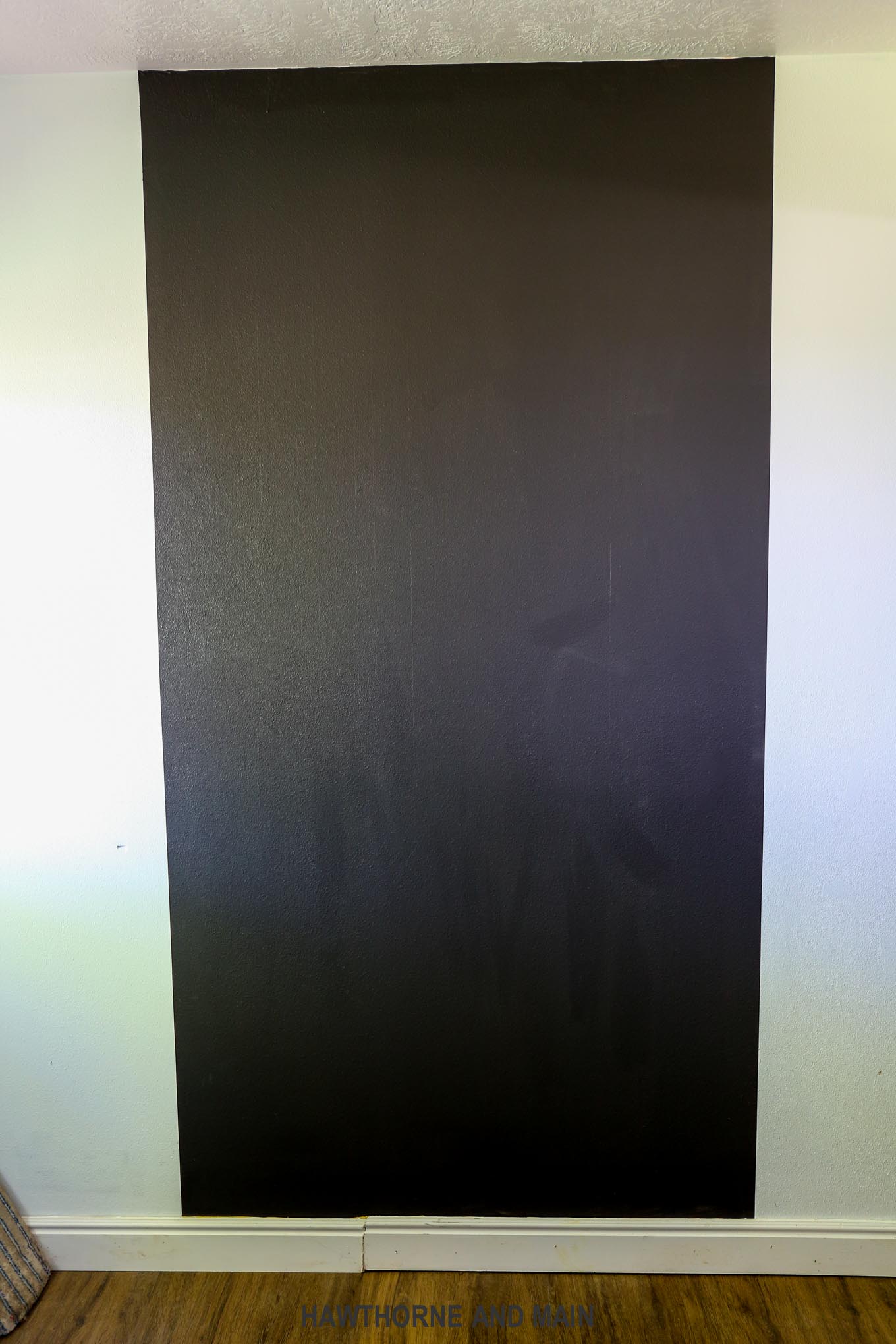 After the wall was black and left to cure overnight, I started the hexagon pattern.  I printed a hexagon on printer paper and then traced it on to the cardboard.  I wrapped the edges of the cardboard with tape to give it clean lines.
Do some math ahead of time to determine how big to make your hexagon.  I wanted to have half of a hexagon on each end of the wall. My hexagon was 6 inches wide.
I started at the ceiling and measured down 6 inches from the ceiling.  I took my long level and drew a straight line on the wall.  I did this so I could get everything straight from the beginning. Using a special white paint marker I traced the hexagon template on the entire wall.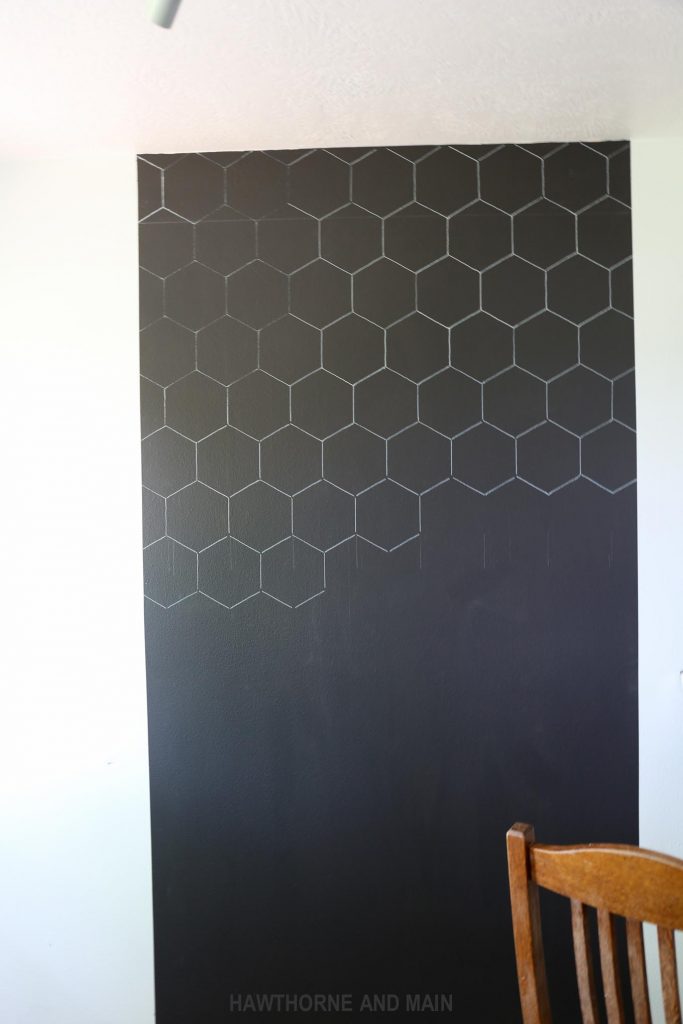 Once all the white hexagons were on, it's time to add tape for the triangles.  The center of each triangle is where three hexagons intersect.  Once you get going its easier to see where they are.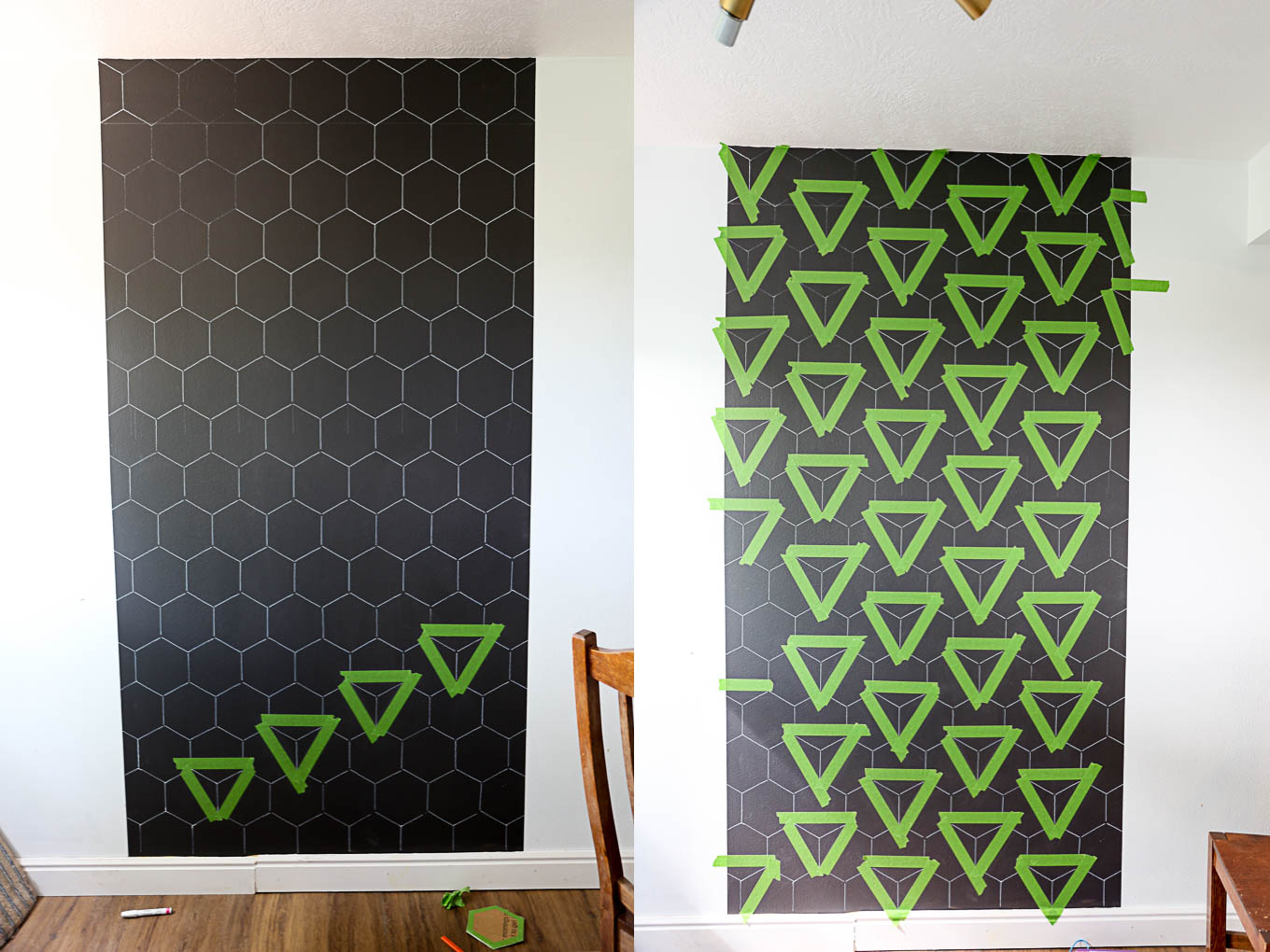 After all the tape is up, bleed the existing wall color.  In this case it is black.  Do this to ensure a clean crisp line.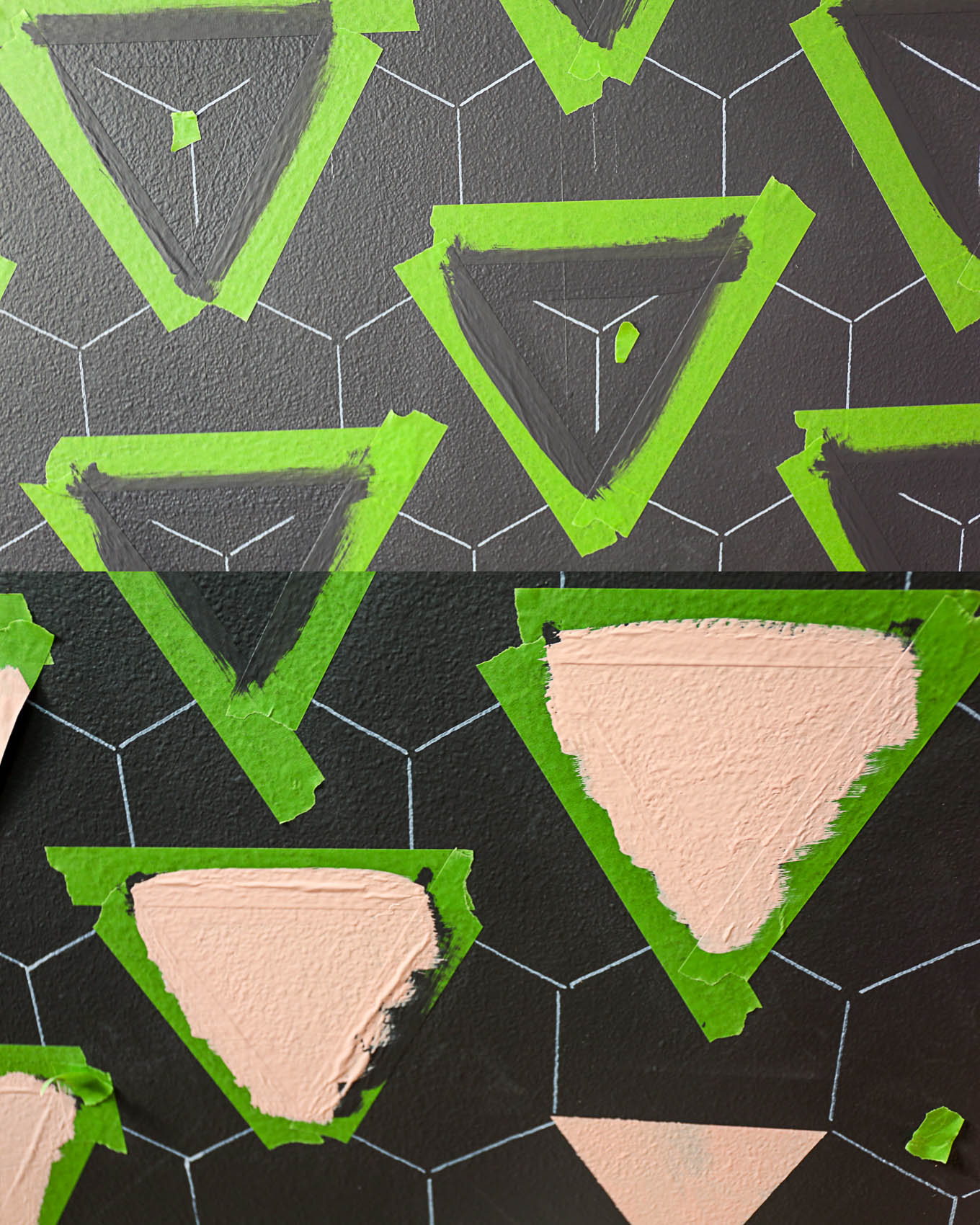 I decided to do an ombre effect for the pink triangles.  Each color change took up two rows. Starting at the bottom, I did the full color on the bottom two rows.  I added a little bit of white and painted the next two rows.  I continued until I got to the top of the wall.
I had a couple of pink samples left over from another project, and used them for the triangles.  I used mostly Pink Mimosa with a dash of All Dressed Up.
After the pink paint was left to cure, I went back over with a special black paint marker to add the black lines.  I found that this clear ruler worked the best.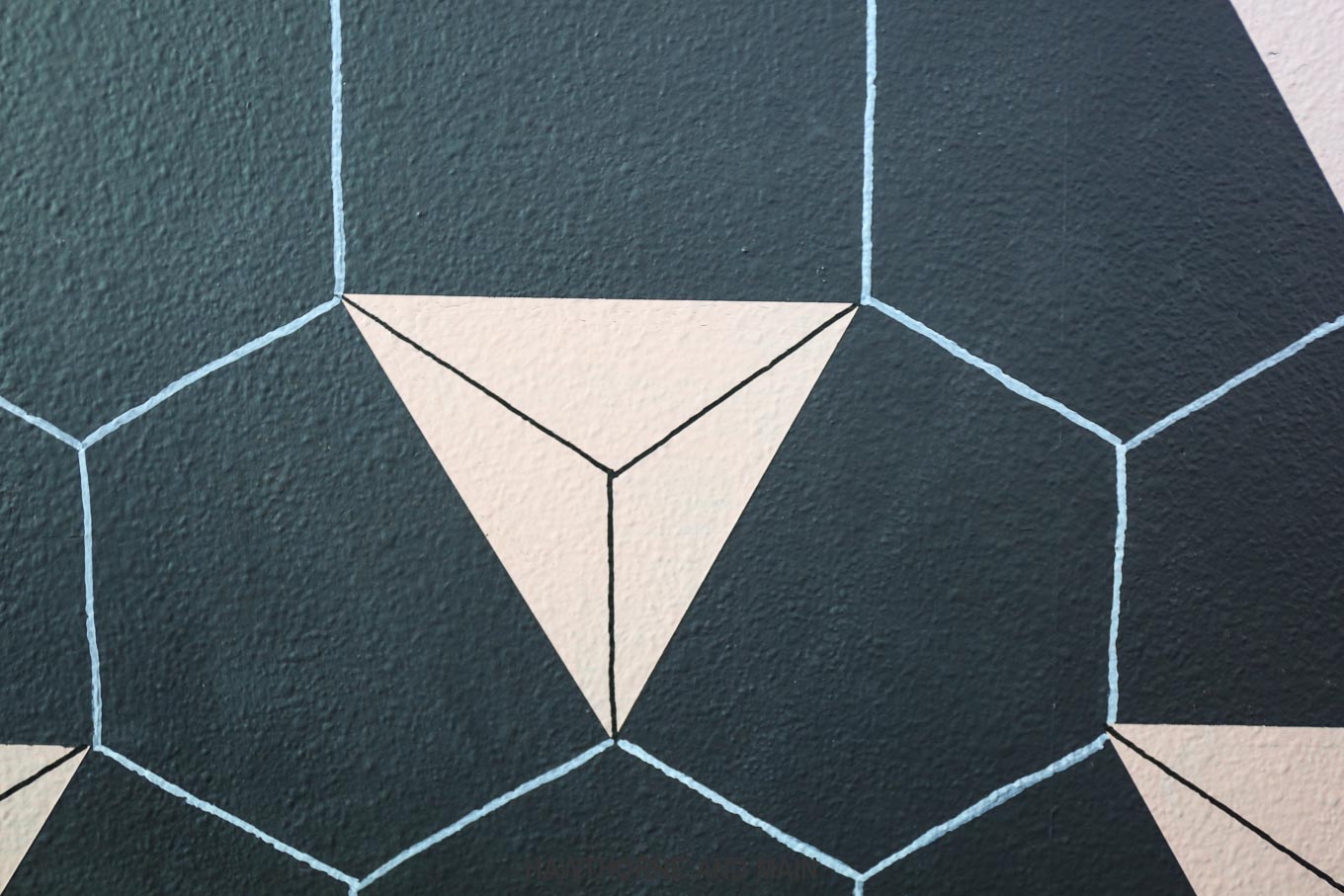 I am sort of in love with this wall!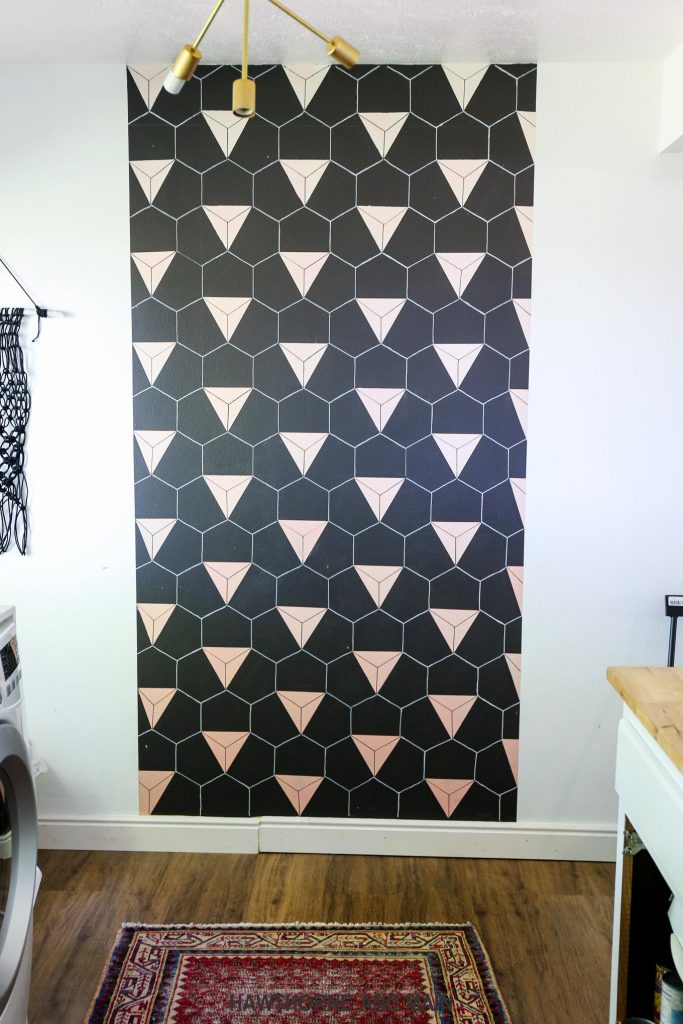 Next week is reveal day! You are not going to want to miss it.
Another big shout out to our sponsors..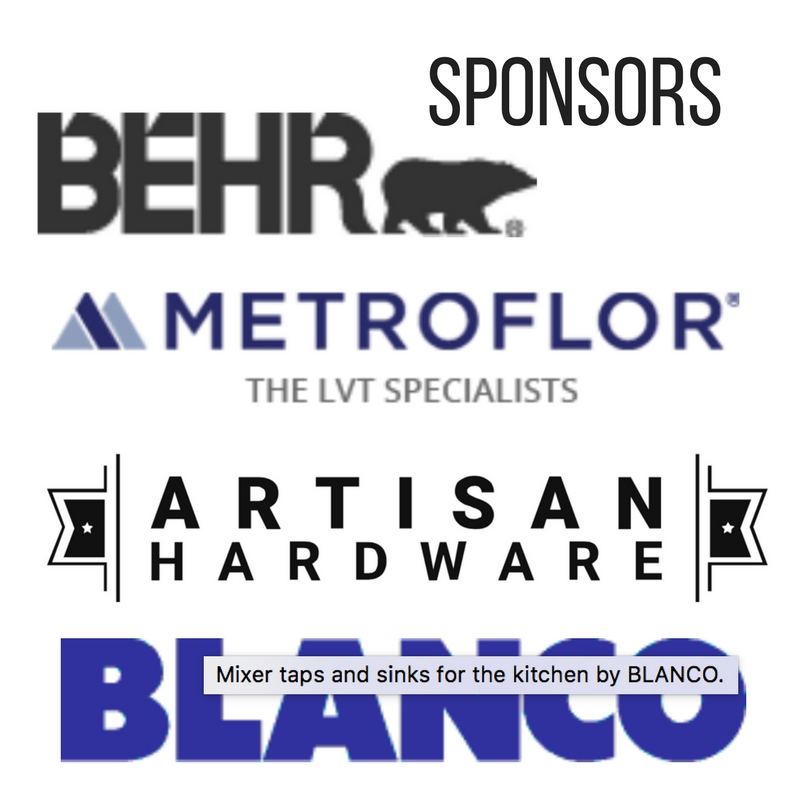 Want more AWESOME ideas...Check these out too!