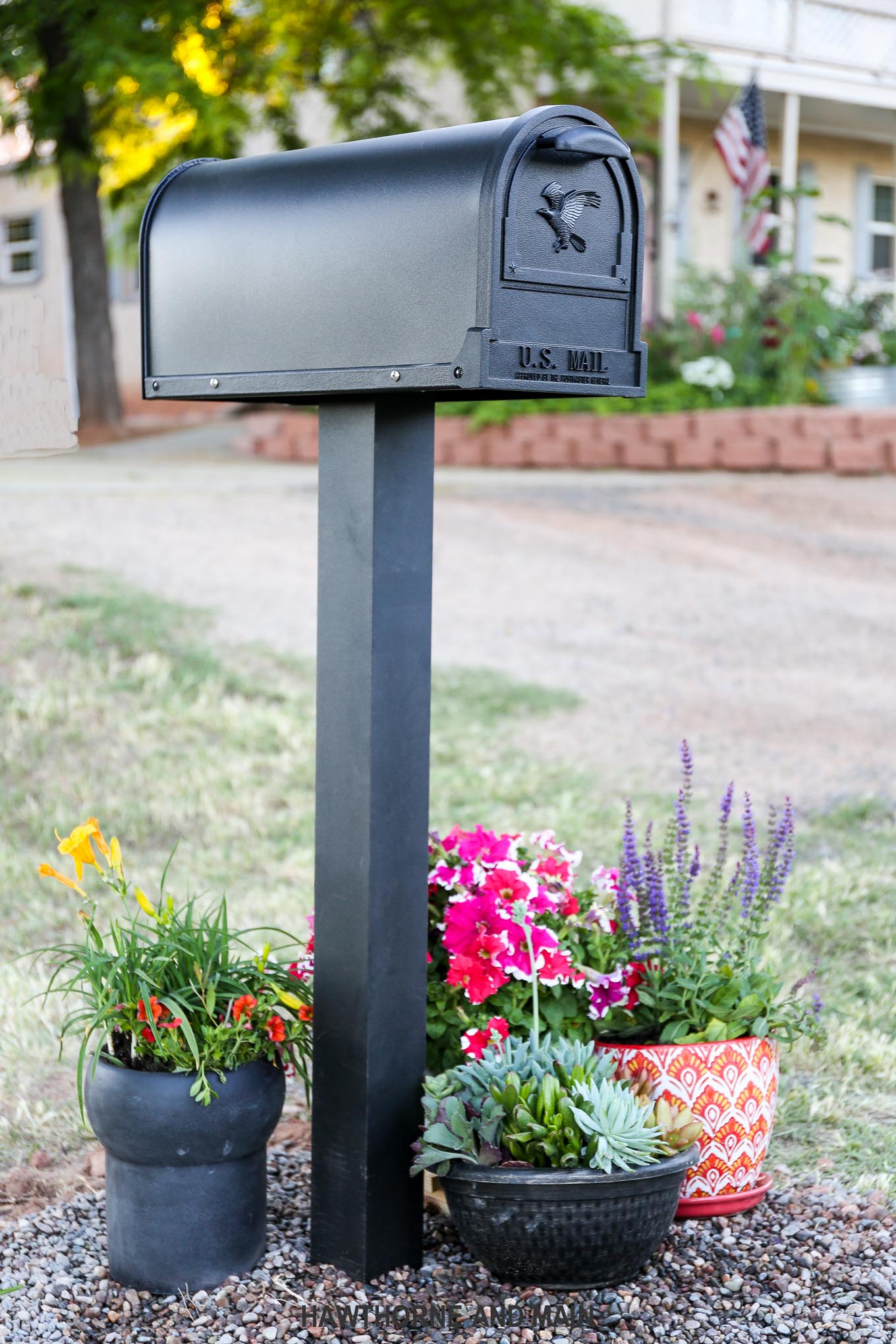 If walls could talk what would they say?
All the gory details of neighborhood gossip…
…the tales of late nights with little babies… first kisses.
If we knew what our walls knew, we might be a little enlightened.
My house is over 60 years old.  I'm sure the walls have a few stories to tell.
Probably the next best place to find stories around the home is in the mailbox…love letters, bills, birthday cards, college acceptance letters, baby birth certificates….the mailbox is a pretty import feature of the home.
A mailbox is mail's first impression of your home….and around here, we are all about positive first impressions.
…