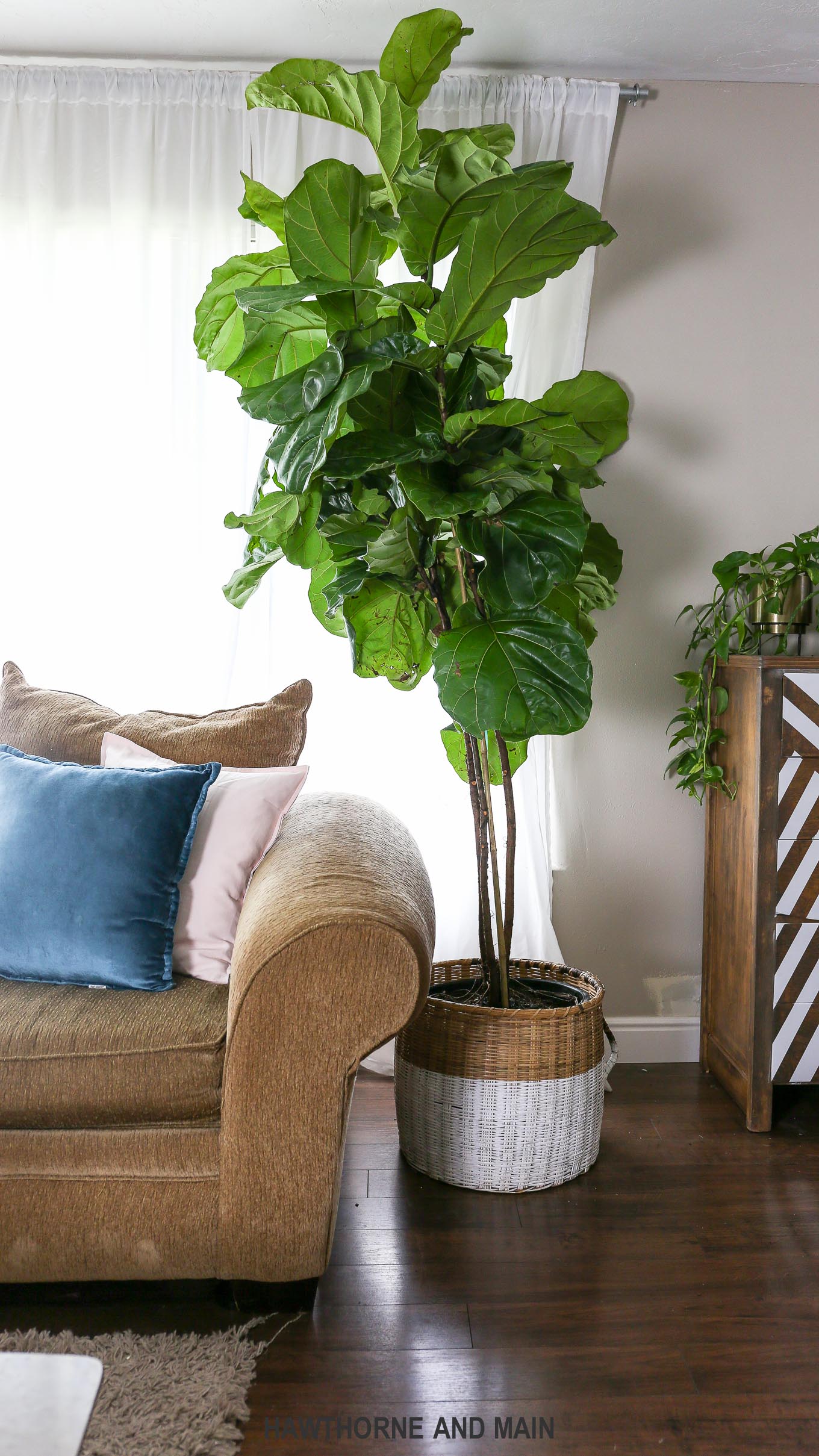 \
Do you remember the letter I wrote to my dearest Fiona?  It was almost a year ago…crazy!
I thought that since I have kept my dear Fiona alive for this long….I should give an update. Fiona is my fiddle leaf fig tree.  She is wonderful and alive and thriving. For a black-thumbed gardener, I am very pleased.
Are you debating about getting a house plant…? You should! T
There are so many reasons why I think house plants are a must….but for today I want to share some of my tips and tricks to caring for a fiddle leaf fig tree.
Tips on how to care for a fiddle leaf fig tree.
When I was researching fiddle leaf figs I was hesitant to get one because EVERYONE said they were very hard to keep alive.  I knew that it wouldn't stand a chance against me.
…