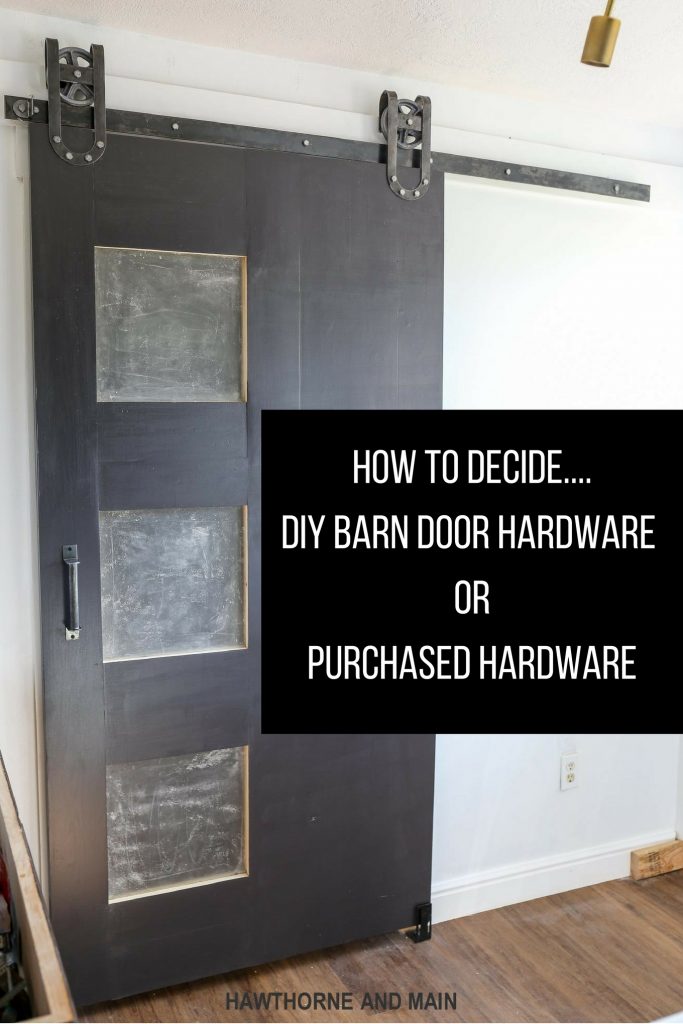 Sometimes I lay in bed late at night thinking of ideas….my mind swirling and whirling.   Having a great idea is one thing…bringing it to life can be a different story.  Almost every project that I decide to undertake…especially if it's large, has issues.
I try to give you my tips and tricks and sometimes painful lessons learned so that you don't have to go through the same heart ache as me.
When I decided to make a barn door for this space I was faced with a fairly difficult decision.
DIY barn door hardware or purchase hardware…..hhmmmm
In case you haven't already learned this….I am a die hard DIYer.
Here are a few questions that I asked to help me decide:
…