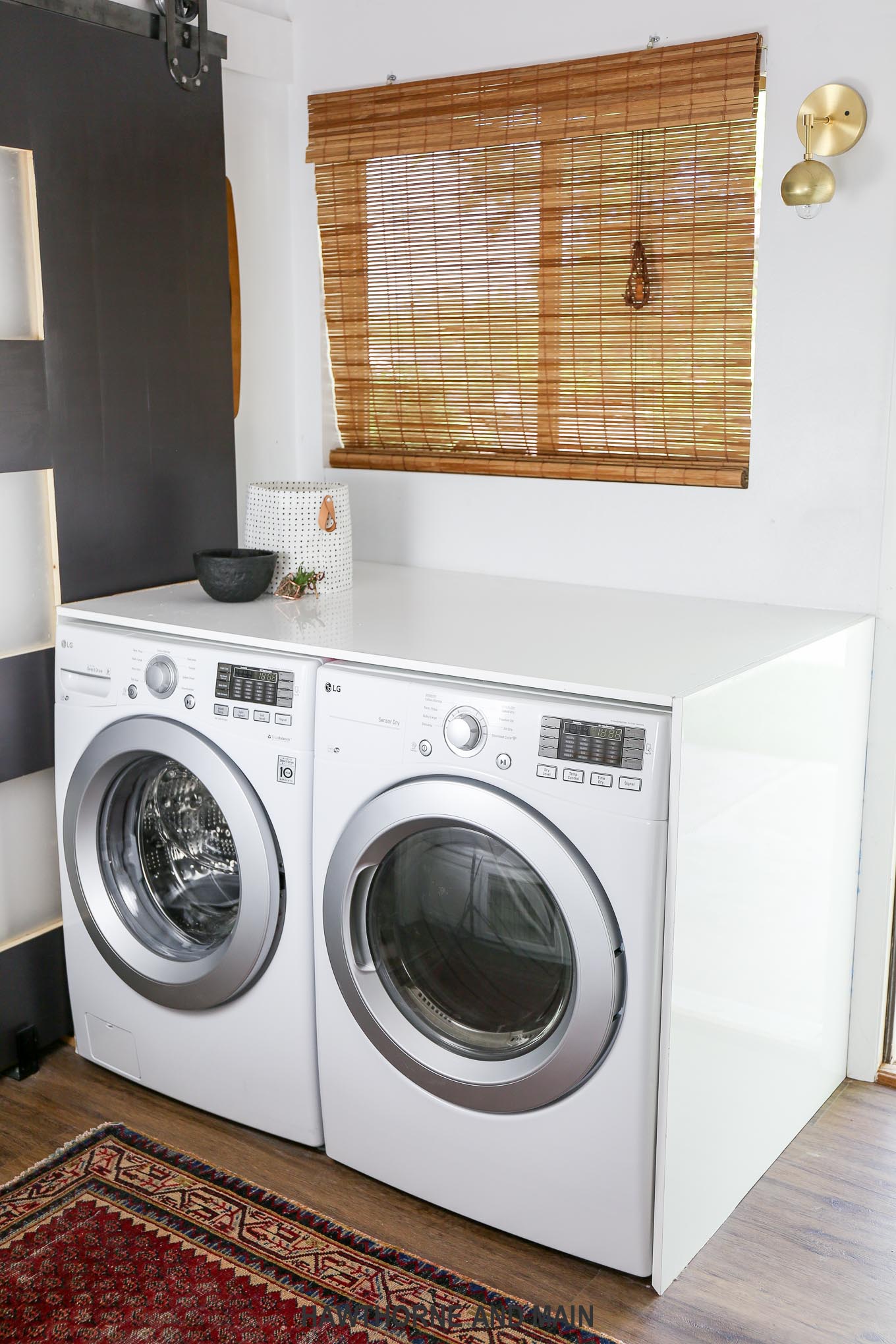 Thank you so much for the love on this room reveal.  I am so pleased with how it turned out.  Here are all the sources. If I miss anything be sure to let me know!
Here are all the links to this series in case you missed anything.
SERIES LINKS:
week 1- before pictures and inspiration board.
week 2- everything you need to know about LVT flooring
week 3- How to Decide: DIY barn door hardware or purchase hardware
week 4- How to install an undermount sink
week 5- Black and blush geometric accent wall
week 6- Reveal
Laundry room Source list—-all the sources. ( you are here)
SOURCES: 
-Flooring- Metroflor 
-Black Sink- Blanco
-Black Faucet- Blanco
-Barn door hardware- Artisan Hardware

-Paint Colors: BEHR private black, Pink Mimosa, and All Dressed Up
-Washer- LG Washer

-Dryer- LG Dryer
-Black bowl on washer- IKEA (found it on amazon)
-Basket on washer (white with black polka dots)- IKEA 
-White waterfall counter- Scratch and dent IKEA
-Vintage Rug- SF Rugs
-Black Bench- Target
-Mini floating shelf- Target
-Barn door- DIY
-Butcher block counter top- IKEA  ( I paid a little extra to get solid woo…well worth it)
-Blush Pink Pillows- IKEA –
-Blush and white vase- IKEA 
-Black and white print- frame from IKEA…I took the image.
-Black macrame wall hanging- DIY
-black soap dispenser- Target
-Ceiling light- DIY
-Wall sconce- DIY
-Bamboo shades- Lowes
-Wood and leather hanger holder- DIY
-Brass and marble wall hooks- Target
-Purse- Targer
-Yellow basket- IKEA
-Mini Cactus- Target
A big ol' THANK YOU to our fabulous ORC sponsors!
Behr Paint
Metroflor
Artisan Hardware
Blanco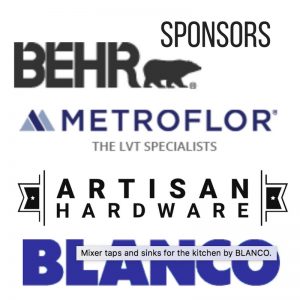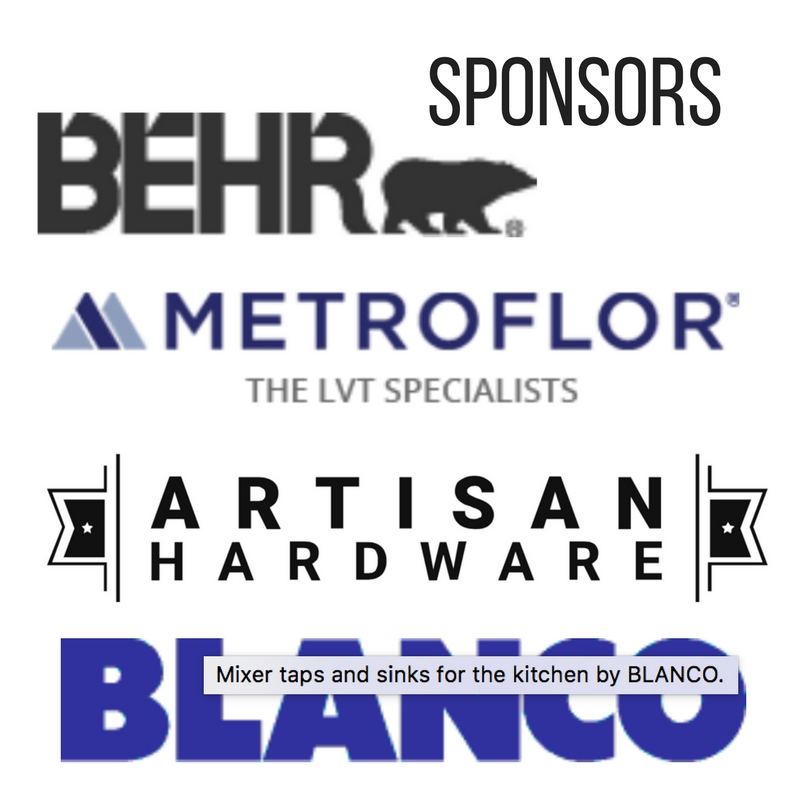 Let me know if I missed anything.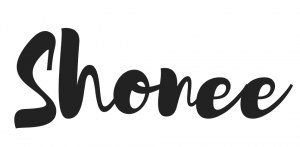 Want more AWESOME ideas...Check these out too!