I LOVE the colors of my walls.
But…..
This has not always been the case.
Have you ever loved a color in store but when you got it home and painted your entire wall or dare I say an entire room and realized that you hated it!!?
I have been there too.
Let me share with you a few tips that I learned, when deciding what is the best color for your space, so that painting an entire wall or room in a color you hate will never happen again.
Today I am going to share with you 8 tips on choosing the perfect wall color.  I use these tips every time I decide to change a paint color in my house.  Hopefully these can help you too!
the Hawthorne and Main blog uses affiliate links, to learn more check out our
policies
page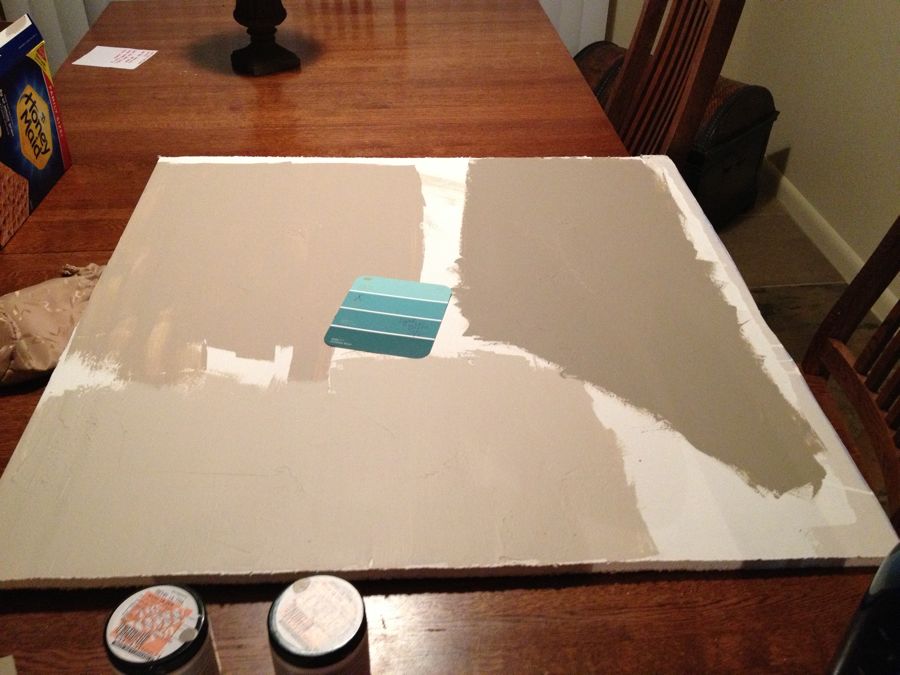 The first thing that you should try to decide on is the family of color that you want.  In other words what general color do you want to paint your walls; blue, yellow, brown, red, green or grey……?
If you have NO IDEA there is still hope for you, don't worry!
Keep reading!!
I have gone to my local paint store before and had no idea what color I wanted to paint my walls. I just knew it needed to be changed! In this case what I did was start choosing colors I thought might look good.  I at least had an idea of how bright I wanted my wall color to be so I chose colors that were in that range.  I literally walked out of there with 20-30 different color cards.
If you are in the same boat as me, my first recommendation would be to go grab a bunch of sample cards, like a lot!!
If you still have absolutely no clue what color to go with, there is a book that I use all the time when figuring out what colors go well together.  I not only use it for painting but also for choosing accents for my home or when making printables.  It really can be used for so many things.
The book is called Color Index 2 by Jim Krause.  This book is sort of geared toward graphic design/ photography/interior design and I love it!  It gives good ideas for what colors look great
together.
Now that you have all of your pretty color cards, bring them into the room that you want to paint. Use some painters tape to tape them all up to your wall.
I would recommend using a white background, if possible, to tape the paint sample too.  In the picture below I taped a bunch of 8.5×11 pages together to make a big sheet.  You could also pick up a poster board.
What I have also done in the past is actually paint primer right onto the wall and then tape my samples directly to the wall. I think a white background really gives you the best idea of how the color will look in the space.
Also I updated the color of this turquoise wall over here!!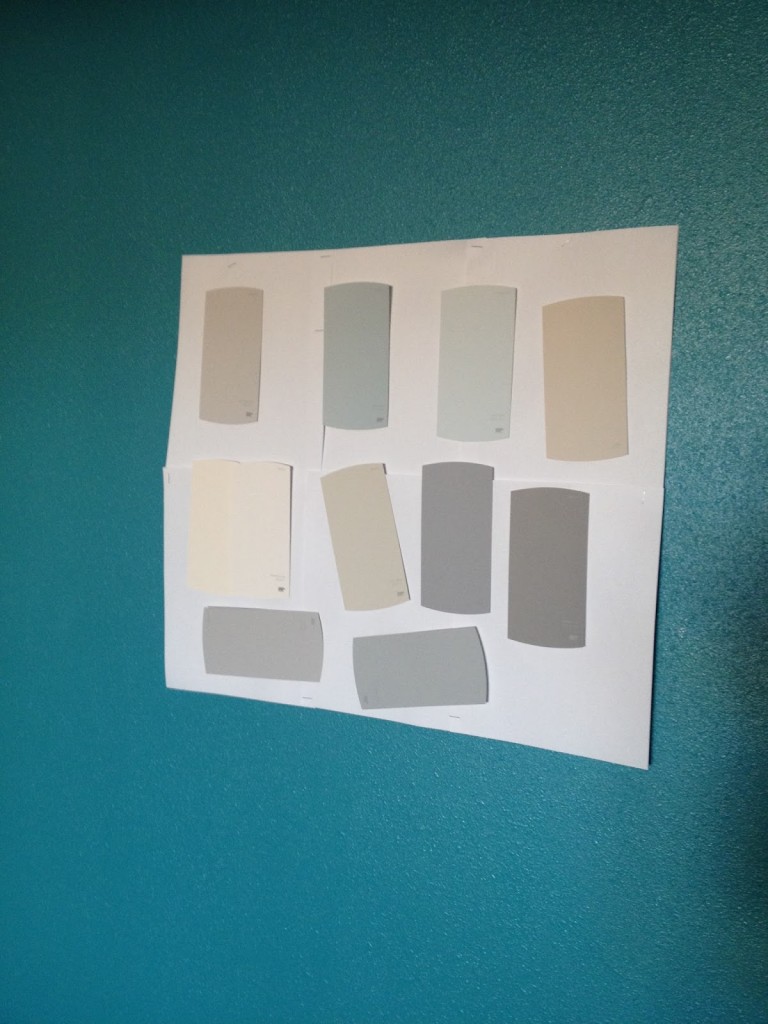 I would bet that pretty soon after you get those sample cards up on your wall you will be able to immediately rule out some of them.  Lighting plays such a big role in how a color looks.  You might like a color in one room and hate it in another.
I usually let these samples sit on my wall for a few days before I make a decision.   I know it is so hard to be patient and wait but it will pay off in the end because you will have a color that you absolutely love!
After a few days of looking at my paint samples and narrowing down my choices I will usually decide on 2-3 possible colors.
This next step is probably the most important!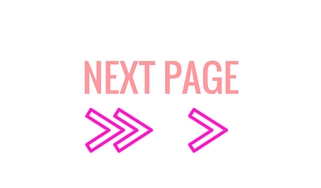 Want more AWESOME ideas...Check these out too!