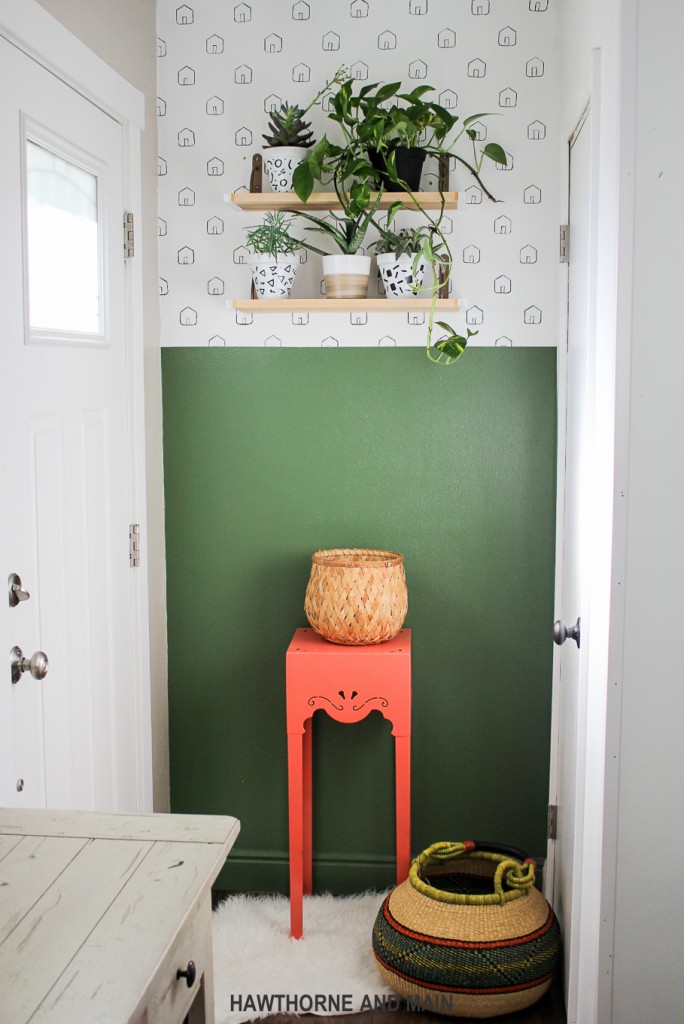 The entryway was in need of an update….BIG TIME.  I think the stripes on this wall were one of my first accent walls here on the blog. I liked it.
But time changes everything.  I was sitting in the living room the other day and just decided that….it was time for a change.  I was over stripes, just like that.  Don't get me wrong, I like stripes….I just wanted something new and something BOLD!
This post is in collaboration with Frog Tape.  My opinion of fabulous tape that makes the best crisp paint lines are my own.  For more info see my disclosure.
I have always loved color…..my recent attempts at putting bold colors on walls hasn't panned out as well as I had envisioned….
…..and so I got nervous, I got scared.   I almost went all white called it a day.  Except….except I decided to take another chance, to break out of my comfort zone.  I decided to face my fear and just go for it.  Just because bold hasn't worked in the past doesn't mean I haven't grown or gotten better at picking colors. Sometimes practice really does make perfect.
When I spotted this wall that my friend Stacy did I knew that green was the answer to my BOLD color woes.
So here is my new entryway….half green!
There's more….
Have you ever wondered how people get such perfectly pretty straight lines without any paint bleeding through….yes I once wondered the same thing.  It's so so so easy to paint perfectly straight lines. Today I am going to show you how!
SUPPLIES:
–Frog Tape (a must, for sure!)
-Credit card or Damp cloth
-Pencil
-Existing wall paint
-New wall paint
–Tape Measure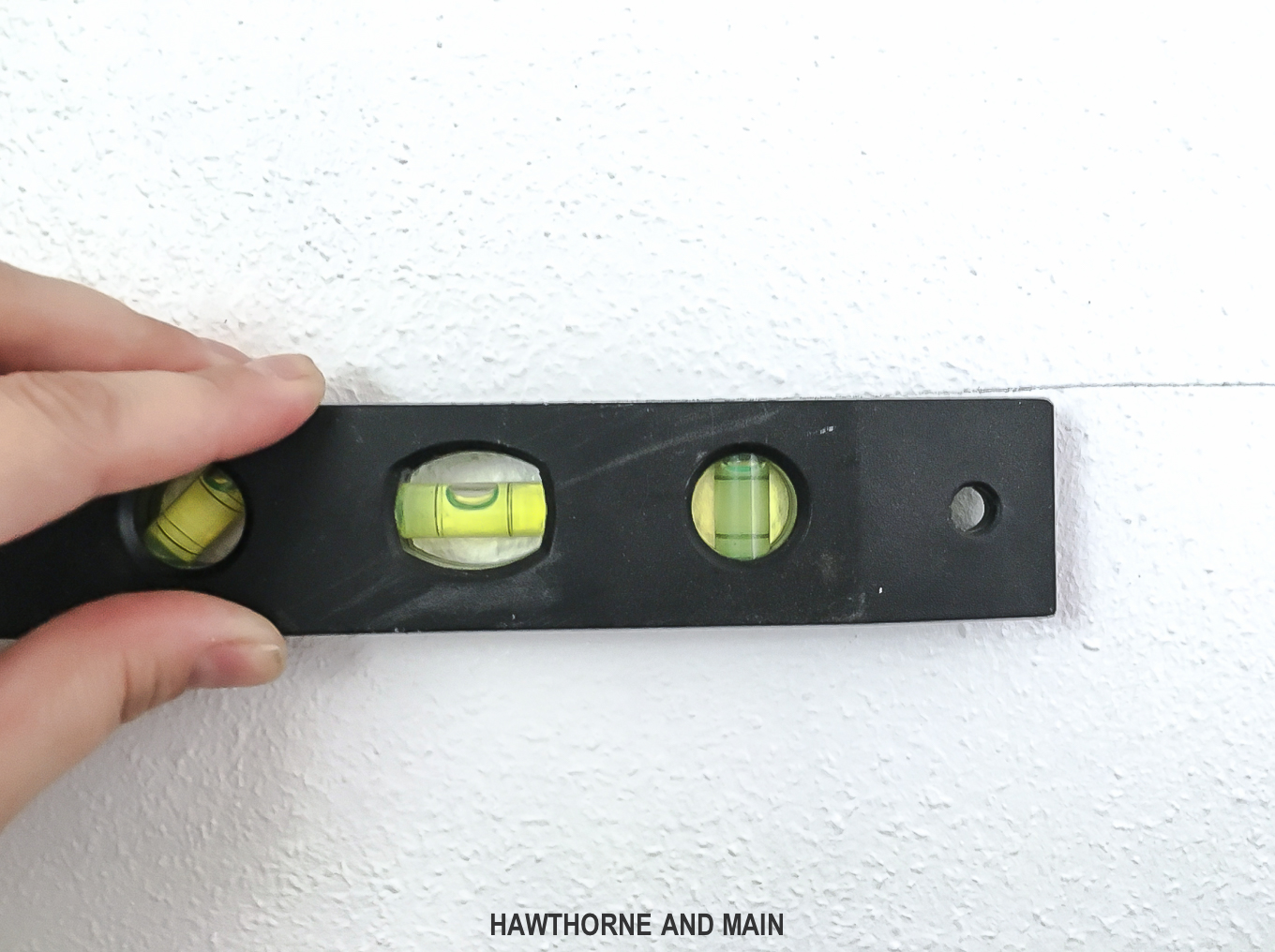 Step 1:  Use the level to draw a straight line
Determine where you want the straight line or lines  to go.  Then, using the level draw a straight line.  I simply used the top edge of the level to make my straight line.  I moved the level across the wall and continued to make the continuous straight line until I got to the end of the wall.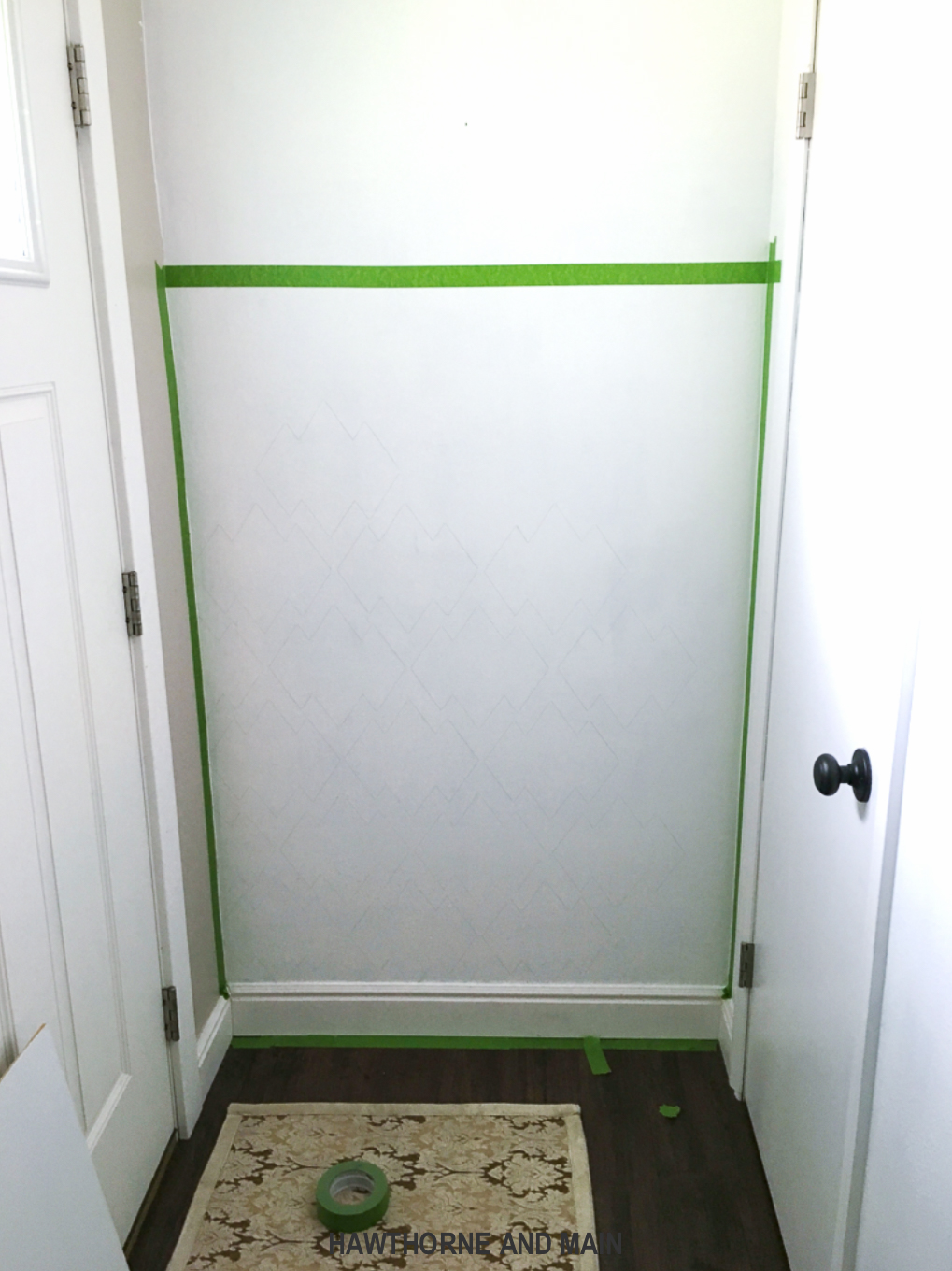 Step 2: Frog Tape
Add frog tape on the line or lines you just drew.  Be sure to put the tape right on the line.  The line is level and straight use it!
Step 3 Burnish the tape edge
Using a credit card or a damp cloth rub the tape to ensure that is has adhered well to the wall or surface you are painting.  This will greatly help in getting that crisp line.
Step 4: The magic step  (existing wall color)
This is what I like to call the magic step. It takes a little bit more time up front but let me tell you it's worth it.  Find some left over paint that is the same color as the wall you want to paint.  Use a paint brush to paint along the edge of the tape, like you see below.  This ensures that if any paint does want to seep through the tape that it will be the existing wall color… cool huh!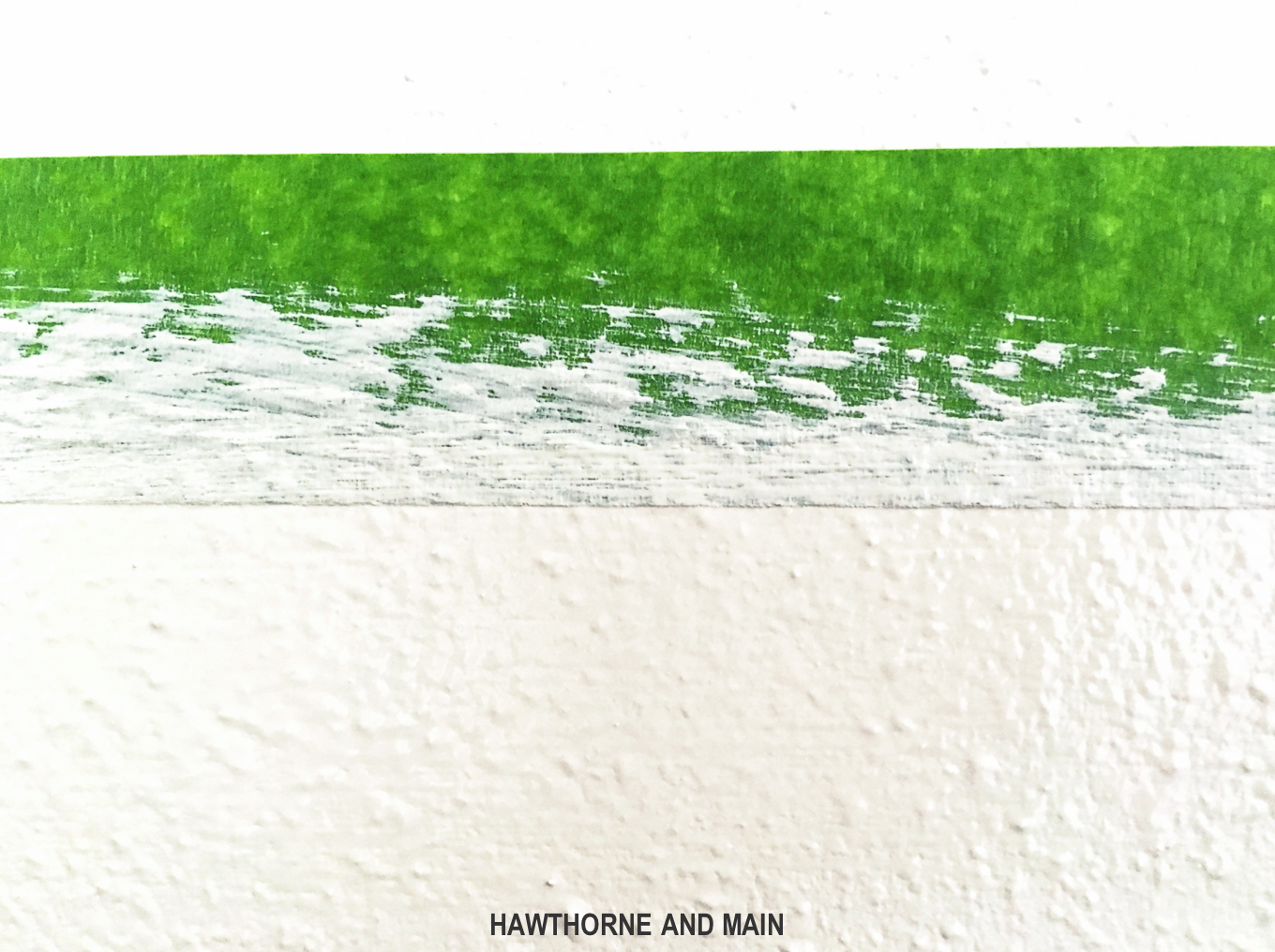 Step 5: Cut in new paint color
Using a paint brush cut in the new paint color around all the edges.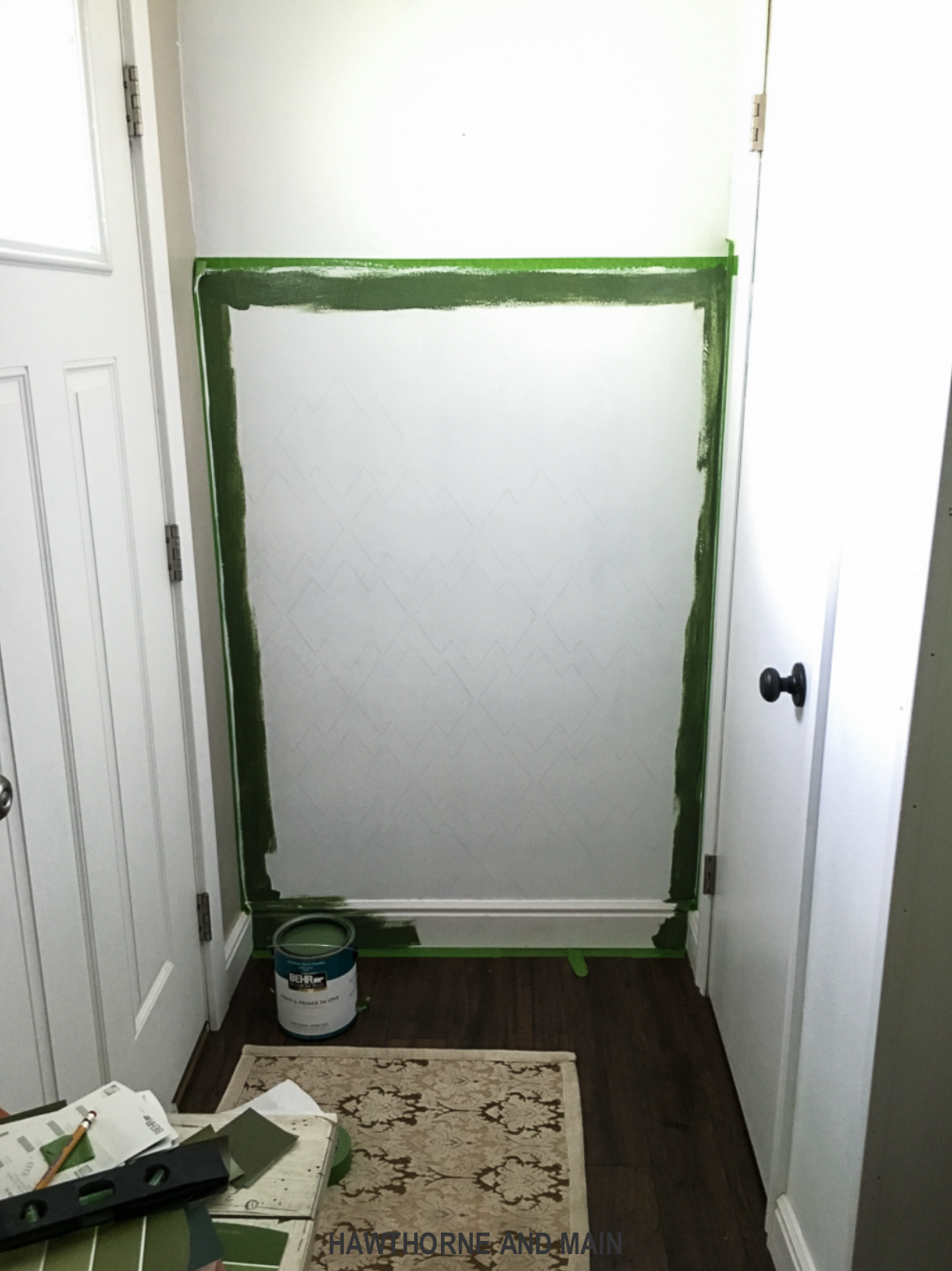 Step 6: Finish painting wall
Now it's time to grab your roller and paint the rest of the wall.  If you need a second coat repeat steps 5 and 6.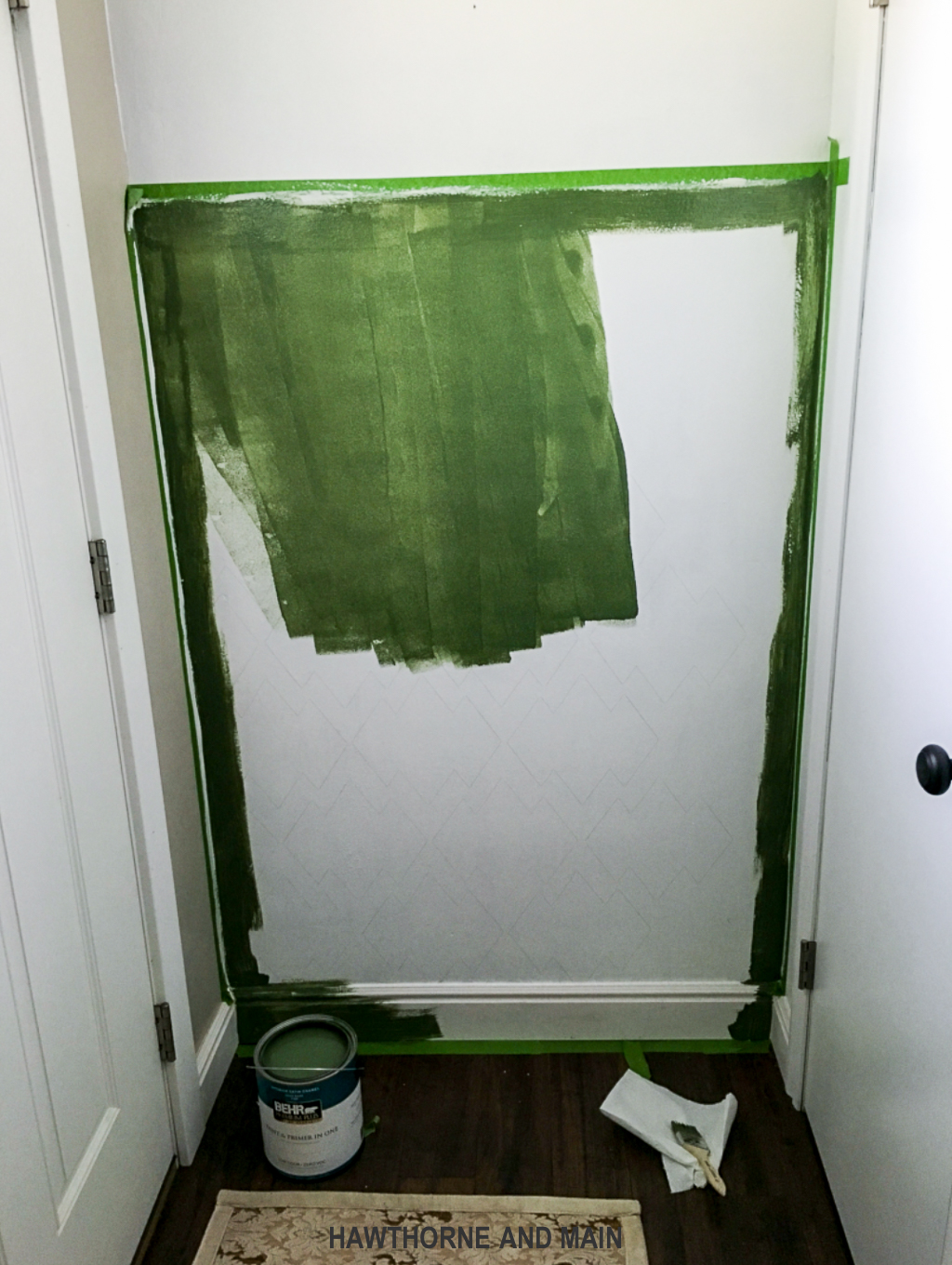 Step 7:  Remove Tape
It's important to remove the tape as soon as you finish painting, trust me!
Ever wonder what will happen if you don't….I hate to divulge that this truth comes to you from personal experience.  If you let the tape sit too long then it sort of thinks that it should become part of the wall.  When you try to remove that tape, after the paint is dry,  it can bring some of the new paint with it….making a very ugly, not so pretty line anymore.   Please, please, remove the tape promptly after you are finished painting. The fresh paint will thank you!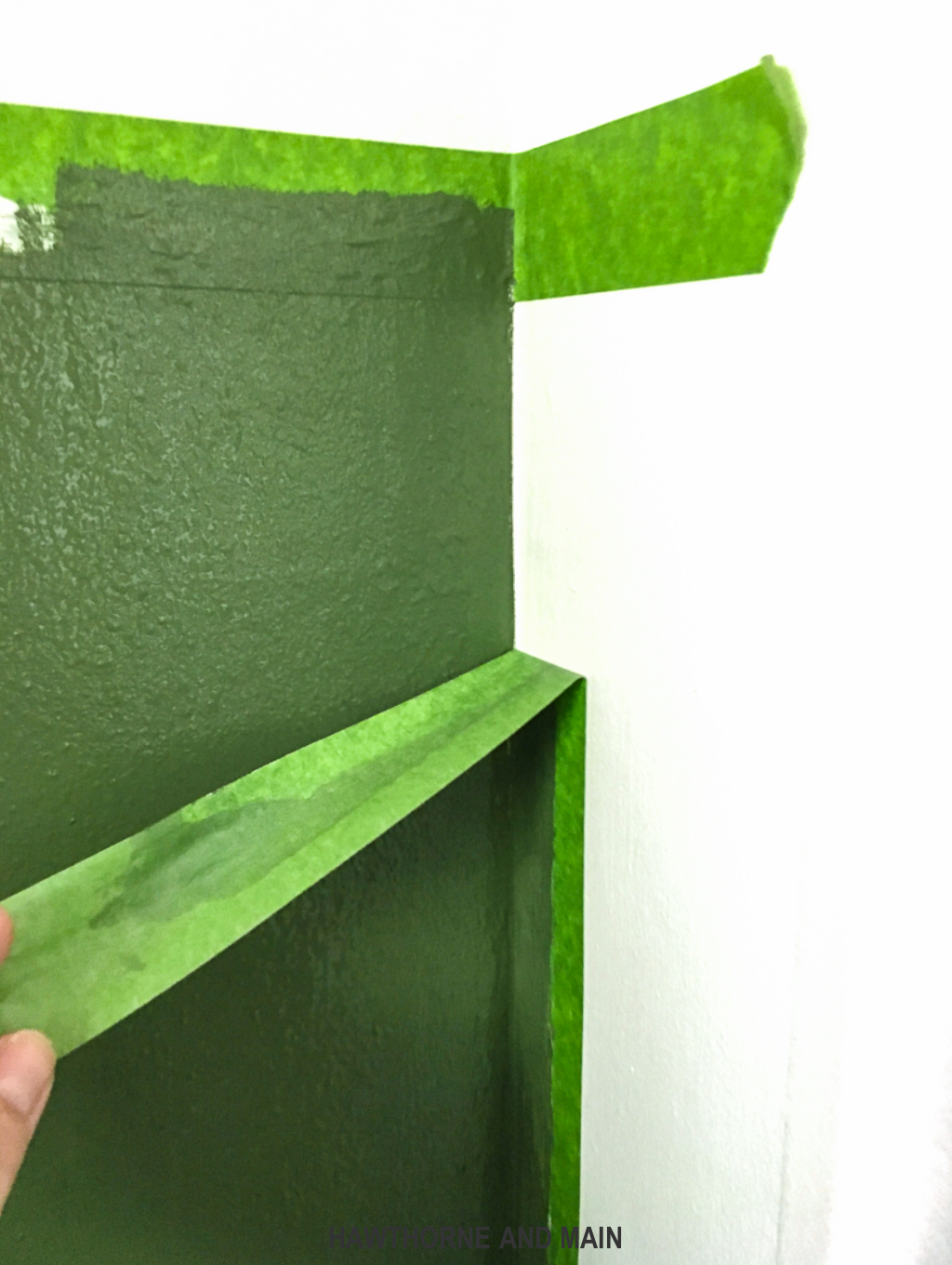 My entryway is fresh and  clean…..it's green.  A bold color….and  I love it.
Be sure to check out why Frog Tape is different!
Do you have a wall, even a small wall, that is screaming to have a new fresh paint color?  Give this half wall a try, it's fun.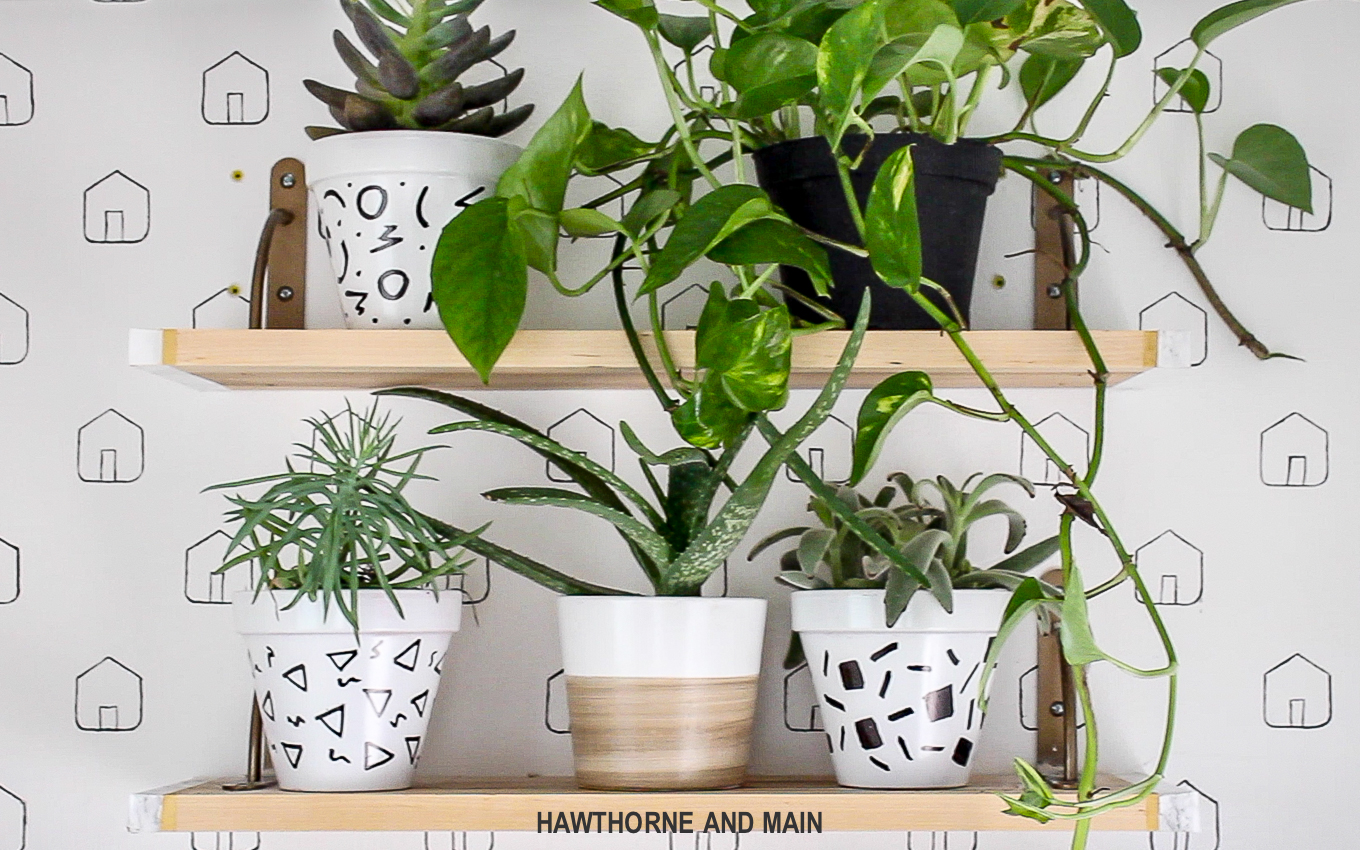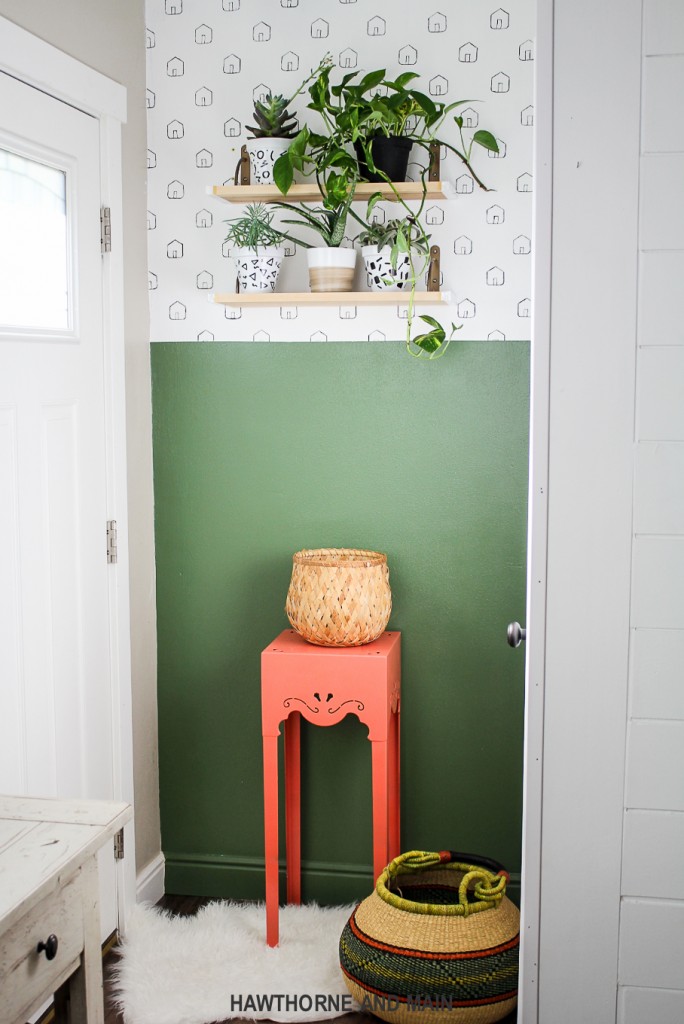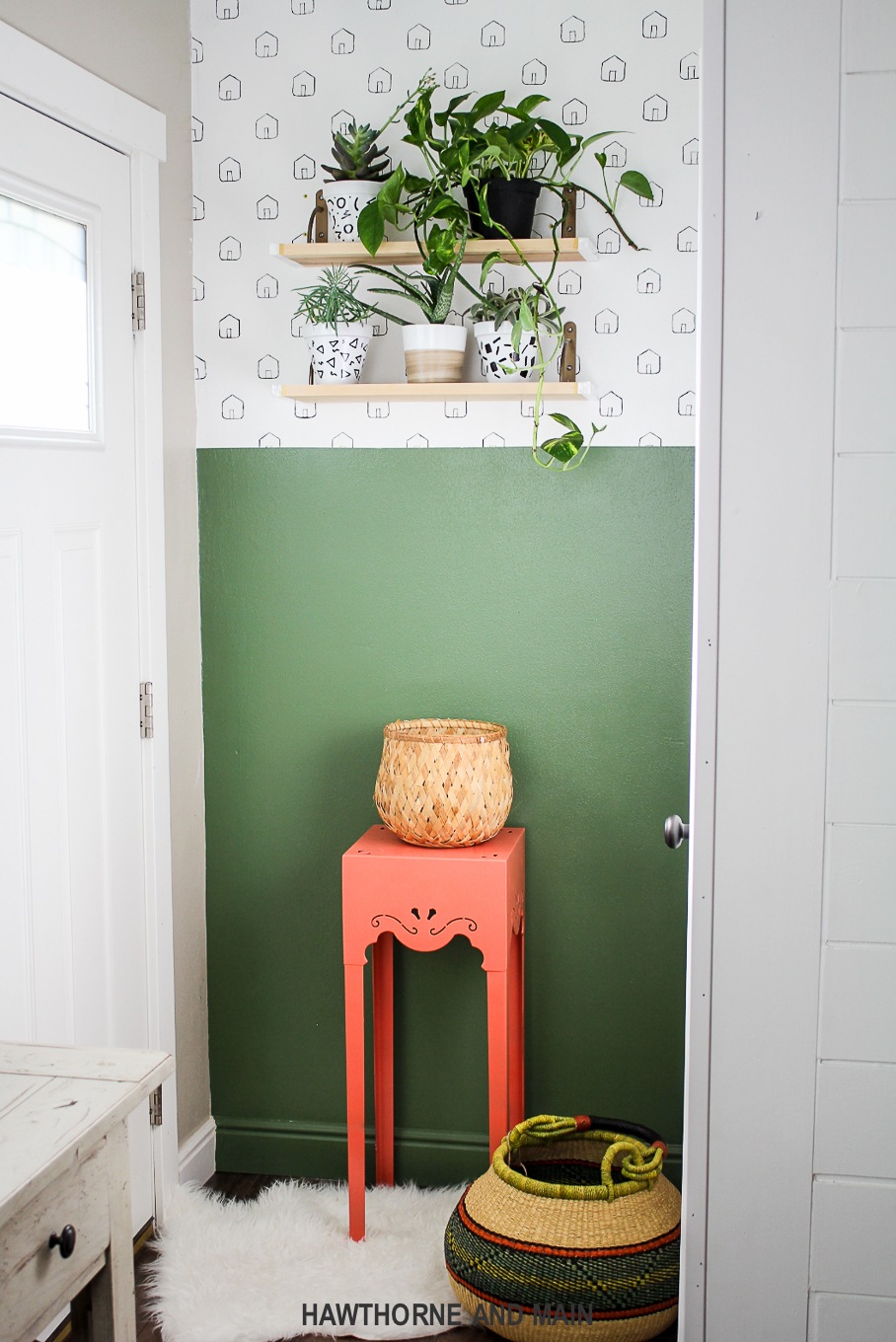 Want more AWESOME ideas...Check these out too!