After I have narrowed my decision down to 2-3 I go down to my local Home Depot and purchase my possible paint colors in 8oz sample jars.
This has seriously made all the difference.
I think they run about $2.50-$3.50 per jar.  So really the cost is not that much. Especially if you consider having to repaint a wall because you originally painted it a color you hate.
After you  pick up your paint samples come back to your room and either paint them on the wall, a white pieces of paper, like I did above, or a poster board.  You can even do what I did in the picture below, sheet rock. We were doing some remodeling in our home and I found this extra piece and it worked great.
Ok, you might be asking me, why do I need to go buy paint samples when the color card should do the trick?
I highly recommend purchasing sample paint jars and painting a larger area of sample paint if you can. Sample paint is better because it's the real deal.  The cards get close, but just not the same as the real paint. For me, I was painting the entire interior of my house. I really really wanted to choose a color that I LOVED.  I was not going to take any chances.  The real deal is the way to go.
My walls are painted and I am glad that I took the time to really choose a color that I liked and that looked good with the lighting.  I even added stripes to a wall using this same technique.  My next project is our small bathroom!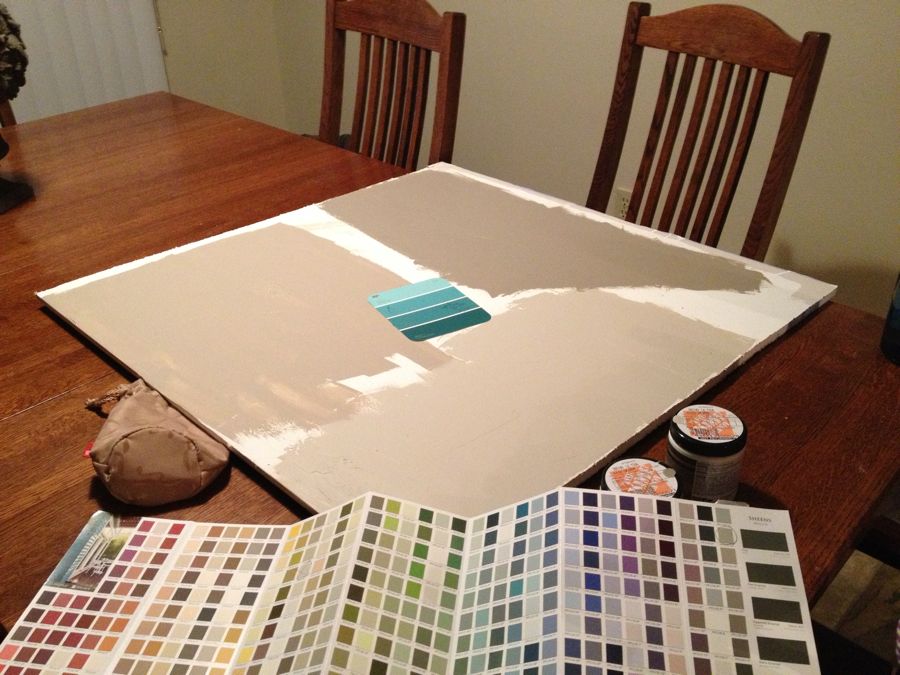 Let me sum it all up for you!
1. Get a lot of sample cards- especially if you have no idea what color family you want
2- Tape each sample card up on the wall- with the tape on the back so that it won't show
3- Don't rush it- take your time and look at the color cards for a few days
4- Narrow down your color options to 2-5
5- Go pick up sample paint jars- they are inexpensive and very helpful
6- Paint a piece of sheet rock, poster board or right on the wall, with all of the sample colors
7- Easily see paint colors on board and move from room to room to compare different light settings
8- Go paint!
Did you see my old bookshelf makeover?  Head over
here
to check that one out!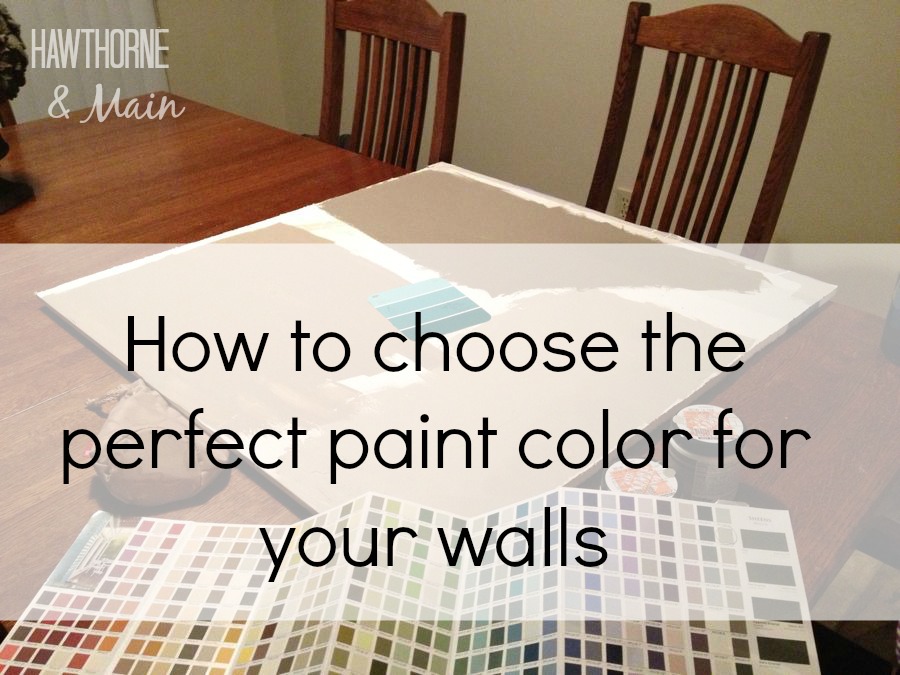 What tips do you have on choosing the perfect paint color?
Here are some more painted projects you might want to check out!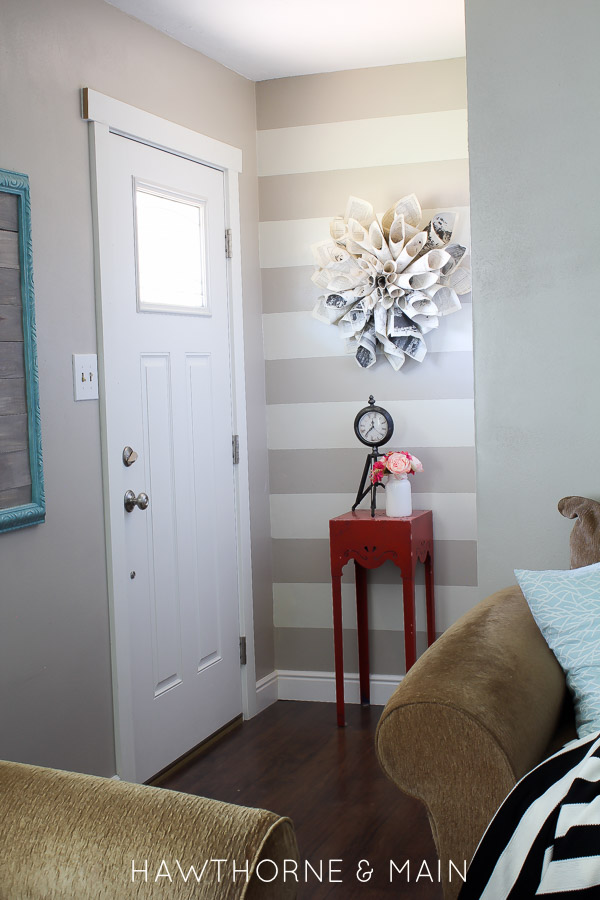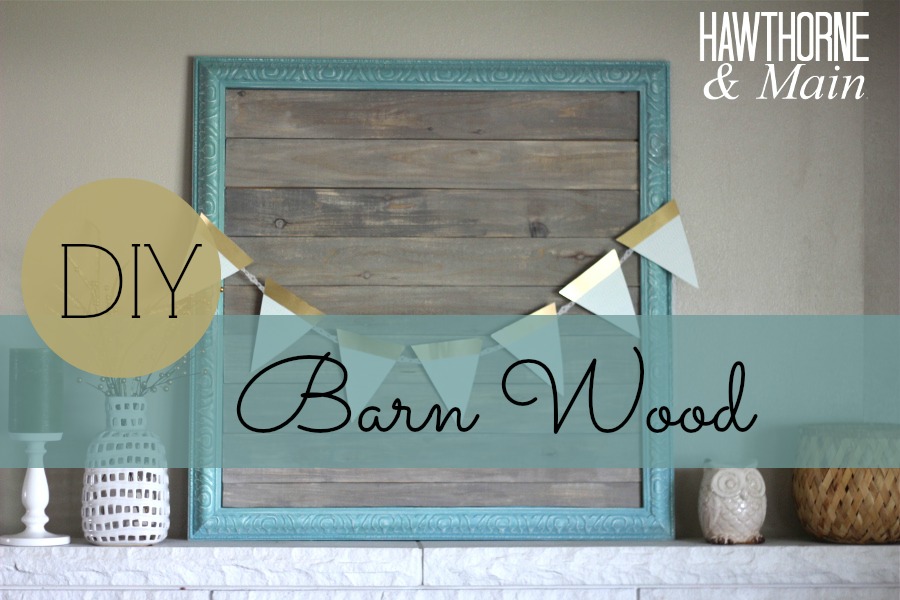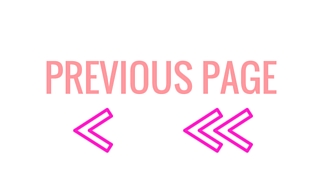 Want more AWESOME ideas...Check these out too!