You may or may not have read
here
but we bought an old 1950's fixer upper last year (that we love) and we are in the process of updating it. There are so many projects that go along with an older home and I am always amazed at how simple some projects sound and then once I dive into it I realize it is much more complicated. This bookshelf remodel luckily is one of the easier remodels I have done in this house. Today I am going to show you how I updated my recessed bookshelf.
the Hawthorne and Main blog uses affiliate links, to learn more check out our
policies
page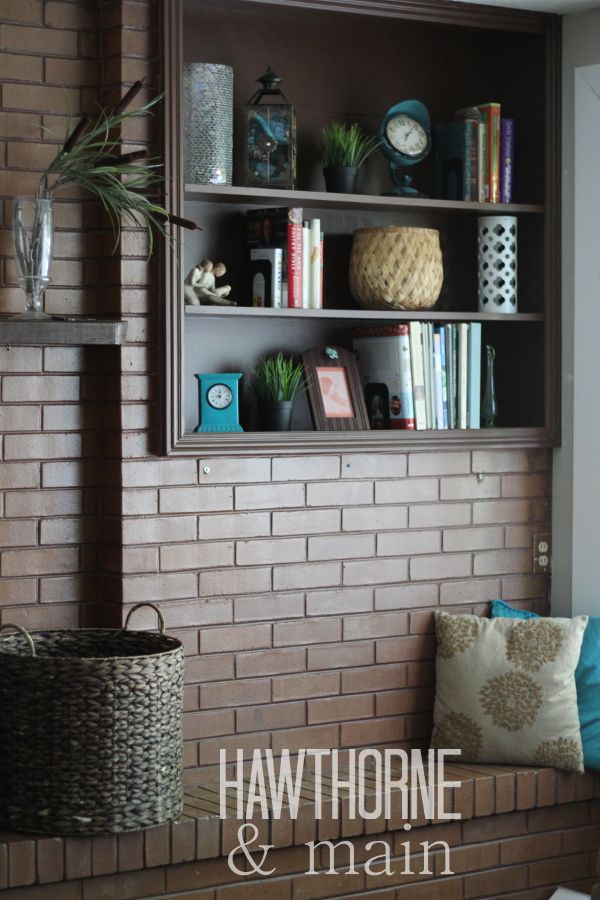 The bookshelf originally had 4 shelves. Each shelf isn't very tall and the top shelf especially was awkward to decorate and clean. I decided to use my handy dandy
Sawzall
to remove the top shelf. That was a project all by itself. However, I love the shelf much better now that the top shelf is taller.
The finish on the wood originally was a simple thick varnish. I was worried about getting the paint to stick so I used a thick coat of primer. I haven't had any problems with the paint coming up. I removed all of the existing trim and replaced it with door molding that I had left over from a previous project.
Here is the finished project: three shelves instead of 4, new trim and paint. Makes me so happy!!
Isn't it amazing how a little paint can transform something from old to new. I am still unsure what I think about the surrounding brick. It seems a little dark but for now I have decided to leave it. The updated bookshelf definitely makes the room feel more cozy.
To see my fireplace mantle remodel phase 1, hop on over
here
.
Be sure to follow me on
instagram
@hawthorenandmain
,
facebook
and
pinteres
t for some behind the scenes action!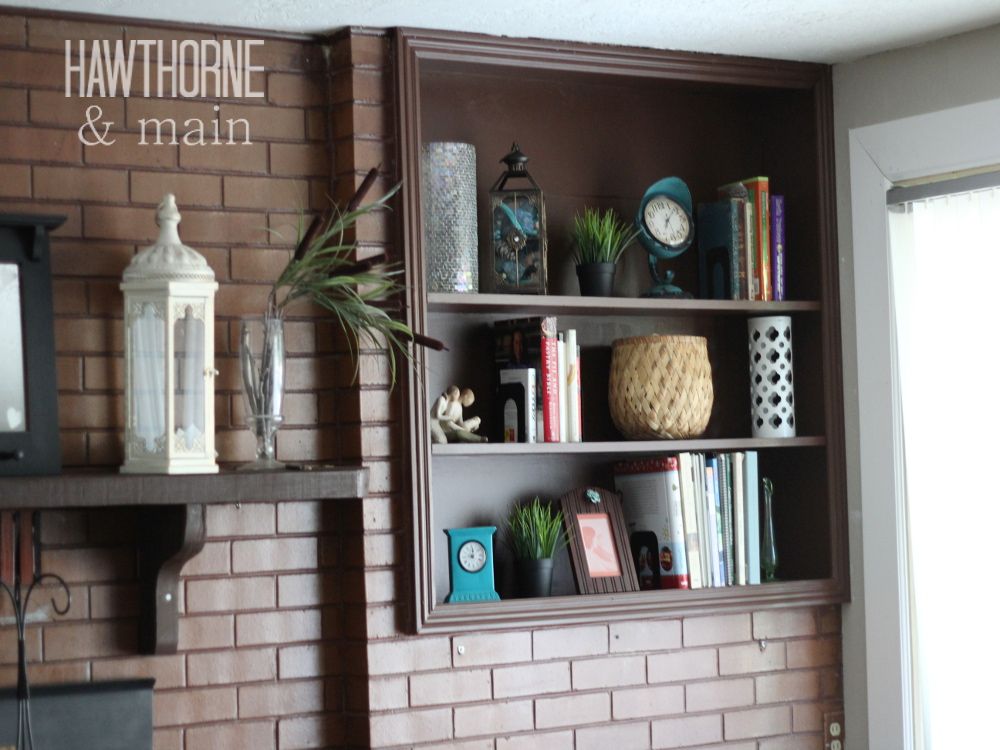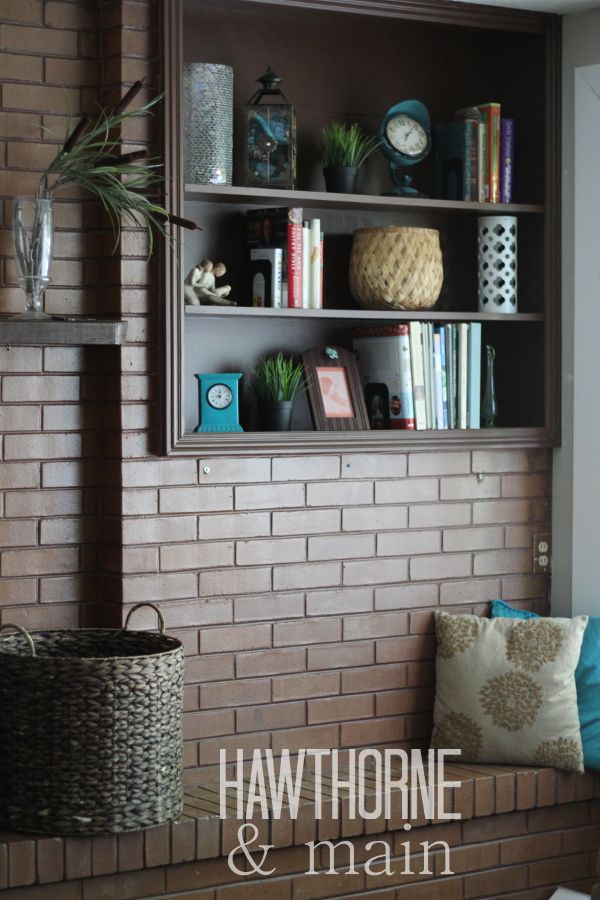 Linking at these fabulous parties!