Who loves comfort food besides me?!
Last week I showed with you my tried and true yummy biscuit recipe. Today I am going to share with you my favorite way to eat biscuits, biscuits and gravy.
When I make biscuits and gravy I love to add sausage. It gives it a really great flavor. I usually pick up my sausage from the meat department at my local grocery store but prepackaged sausage works good too.
To get started, cook the sausage. Once the sausage is done cooking I leave about 1 tablespoon of grease in the pan to add to the grave to give it some good flavor. For the gravy, there are a bunch of pre-packaged gravy mixes you can get at the store. They are located by all of the spice packets. If you are really in a good mood you could make it from scratch. To make it from scratch, I use the base from my cream of mushroom soup recipe. Only instead of adding the cream of mushroom soup bouillon I add salt and pepper to taste. Make your gravy in a separate saucepan and combine the cooked sausage after the gravy is done. Cut 1-2 biscuits in half and smother them with the gravy mixture, enjoy!!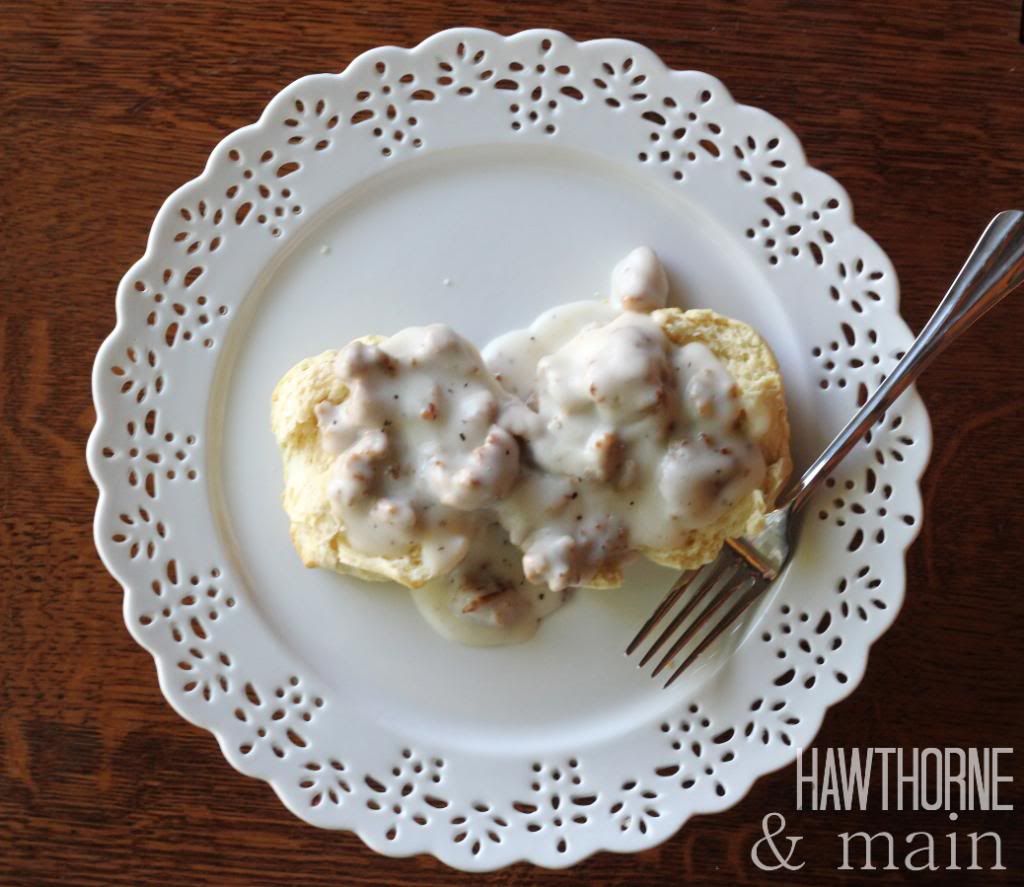 Have you ever tried to make home made vanilla extract? Check out my tutorial over here to learn how.
We would love to have you follow along with us!
Linking at
these
fabulous parties!
Want more AWESOME ideas...Check these out too!