I am still amazed how a little paint can really change the look of an area of my home. The small entry way into our house was in need of a change, big time. Today I am going to show you how I changed the look of my entry way with a little paint.
BEFORE: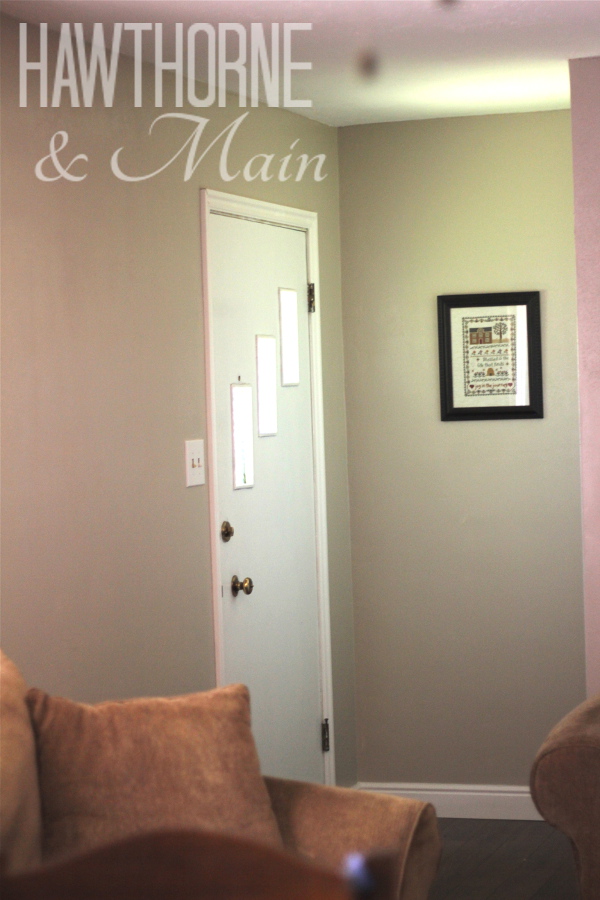 To get started I measured from the top of the ceiling down to the top of my base board to determine how much space I had to work with.  It came out to an even 91 inches.  I did a little math and found out I could do 13 stripes that are 7 inches tall.
If I have to give any advise on this project it would be to take your time in measuring, marking and putting up the tape.
 Getting those lines straight is the part that counts.  The painting process is quick and of course the funnest but if your lines are not straight then it will just look bad.
One thing that I realized right off is my ceiling and floor are not completely level with each other.  I originally started to measure my stripes from the ceiling down but my lines were not coming out straight.  I knew that my base board was pretty straight so I ended up measuring from the floor up.  It worked much better.  Be sure to grab your level as it will help to get straight lines!!!
To start my measuring I measured from the base board up 7 inches and made tick marks all along the wall about 12 inches apart.  I then used a ruler and a small level to draw my line across the wall.  I then added the masking tape right on the lines that I had drawn.  I then repeated that process until all of the lines and tape were up.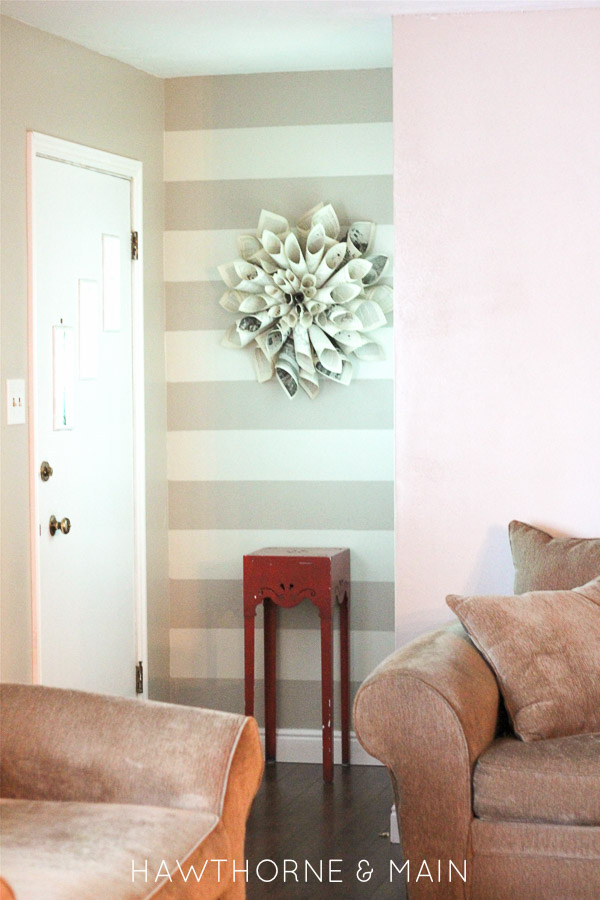 Now on to the fun part, painting!  I first used a spatula to smooth out the tape and to ensure it was stuck down really good.  Basically any tick piece of plastic would work, maybe an old credit card.
You want to make sure the tape is adhering well. This will decrease the change of bleeding!!
For the colors, I kept my existing wall color for the darker strips and added the lighter off white color for the other stripes.  I took a dry brush and got a little bit of paint on it.  I gently went over all of the taped edges, that I wanted to be white, by sort of tapping the brush on the wall until the area was completely coated with a thin layer of paint, again be patient.
Once that was done I used a paint roller to fill the rest of the stripes.  I took off the tape while the paint was still wet, and no bleeding, yay!  I ended up with 7 dark stripes and 6 light stripes.
This is how this area looks right now, probably will change it up a bit later.   I think it needs something else.  For now though, it looks way better.
We finally got a new front door, yay!!! This really has made this little area of my home pop!!
Since we got new doors I thought I might as well take some new pretty pics too!!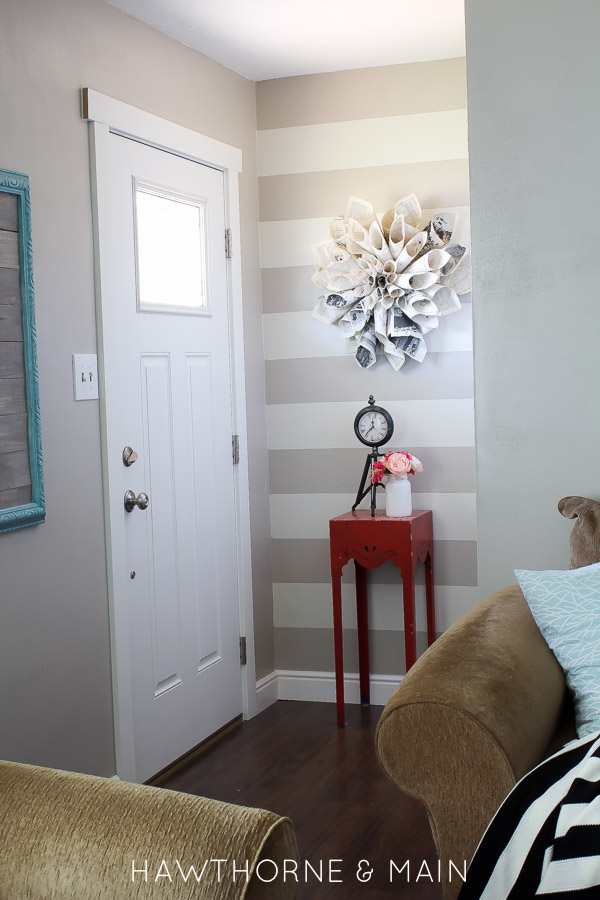 The original front door that came with this house had three glass inserts that were lime green.
Pretty color, bbbbuuuuuttttt…. not my style!!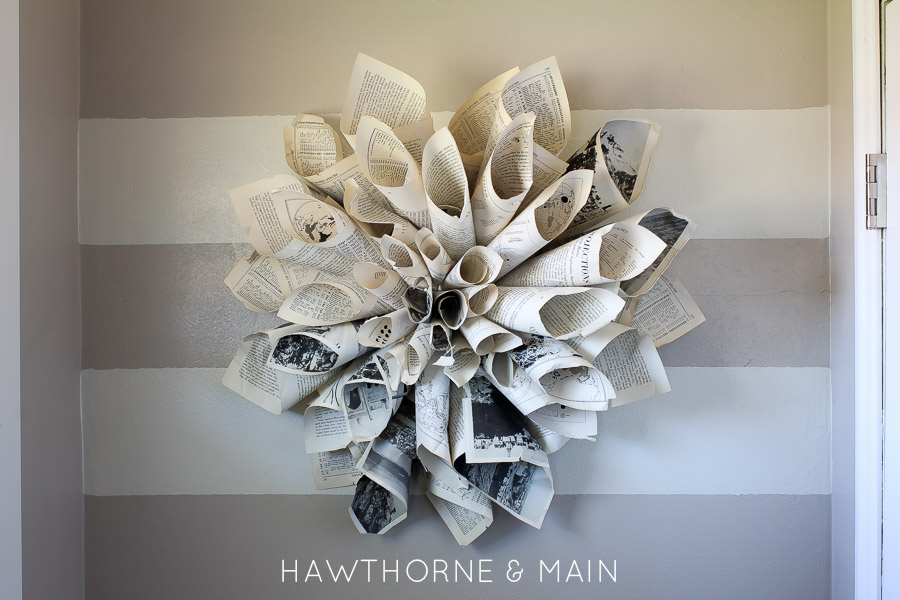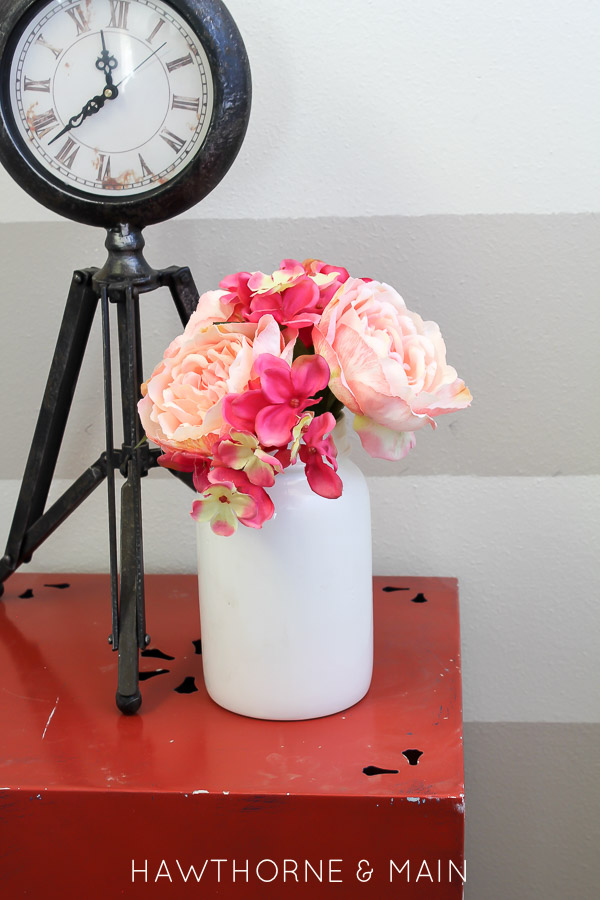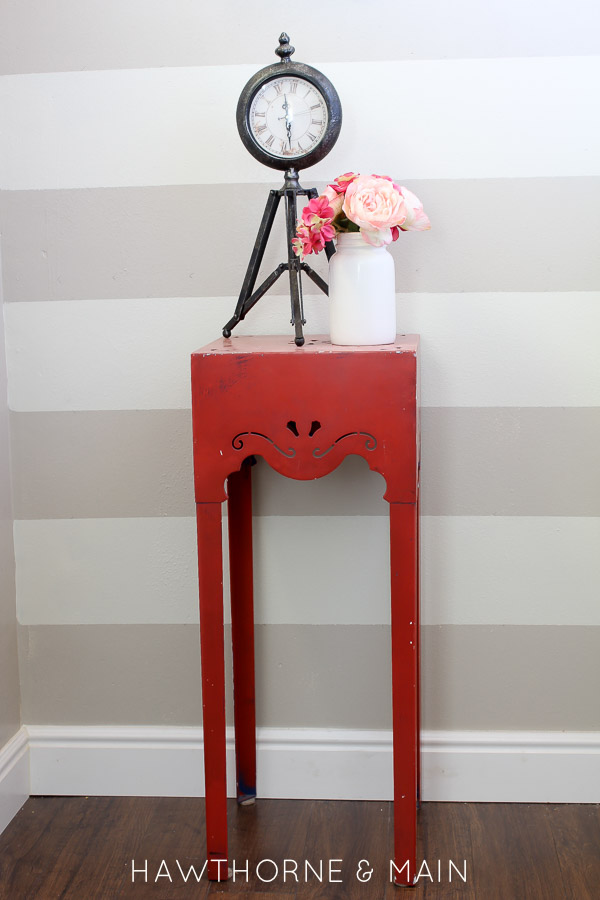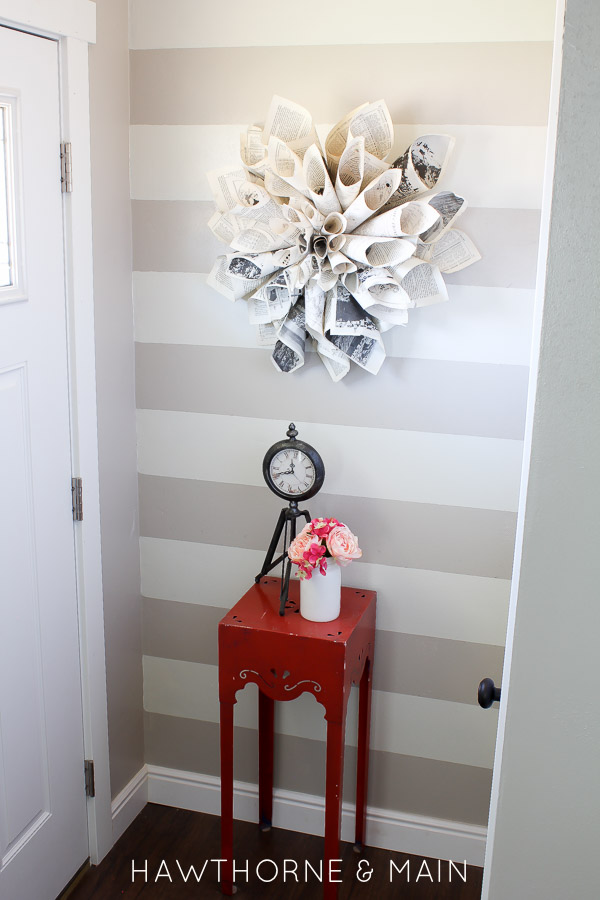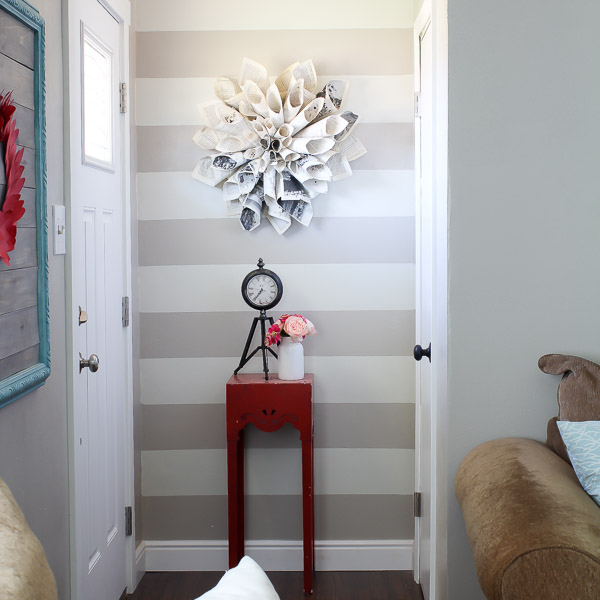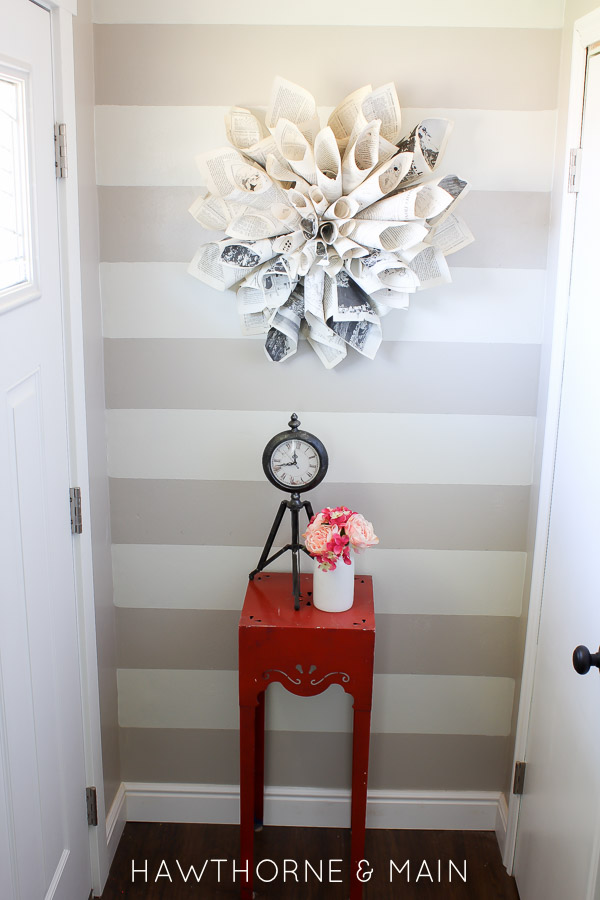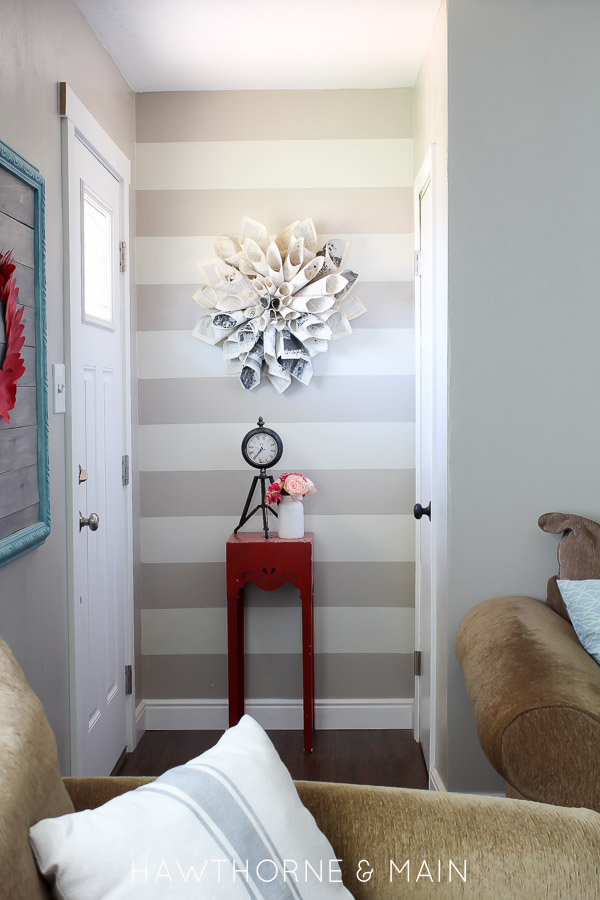 Having a hard time deciding on what color to paint your walls? Check out my post here, on 8 tips to choosing the perfect wall color. 
the Hawthorne and Main blog uses affiliate links, to learn more check out our policies page
Want more AWESOME ideas...Check these out too!