I love bread.
Period.
Home made bread is my favorite.
The problem with home made bread is that I don't always have time to make it. Whenever I make bread it's usually a few hour process. But biscuits, which is my second favorite thing next to fresh baked bread, can easily be ready in 20-30 minutes.
This recipe is totally tried and true and is probably my favorite go to recipe for biscuits.
Once all of my ingredients are gathered up, I like to cut my butter into smaller chunks so that the food processor can mix it easier. If you don't have a food processor that's ok, you can use a fork to mix the butter into the flour mixture. Here is the recipe:
Yummy Biscuts
2 cups unbleached flour
3 teaspoons baking powder
1/2 teaspoons salt
1/2 cup butter
2/3-3/4 cup milk
In a bowl add flour, baking powder, and salt. Cut your butter into small chunks. If you are using a food processor cut them into about 8 pieces. Add the butter and flour mixture into the food processor and pulse until the butter is well blended. If you are not using a food processor, cut the butter into even smaller pieces, and use a fork to smash the butter into the flour mixture until it is well incorporated. Once the flour and butter is mixed, add 2/3 cup milk. Mix just until it forms a dough. Add more milk if you feel the dough is too dry. Remove dough from bowl and knead it 8-10 times. Divide the dough into 6 equal portions and form them into a round disk about 3/4 inch thick and about 3.5 inches in diameter. Place biscuits on an ungreased cookie sheet evenly spaced out. Preheat the oven to 450 degrees and bake for 8-12 minutes or until they are golden brown. -Enjoy!
Chunks of butter in my food processor, ready to mix.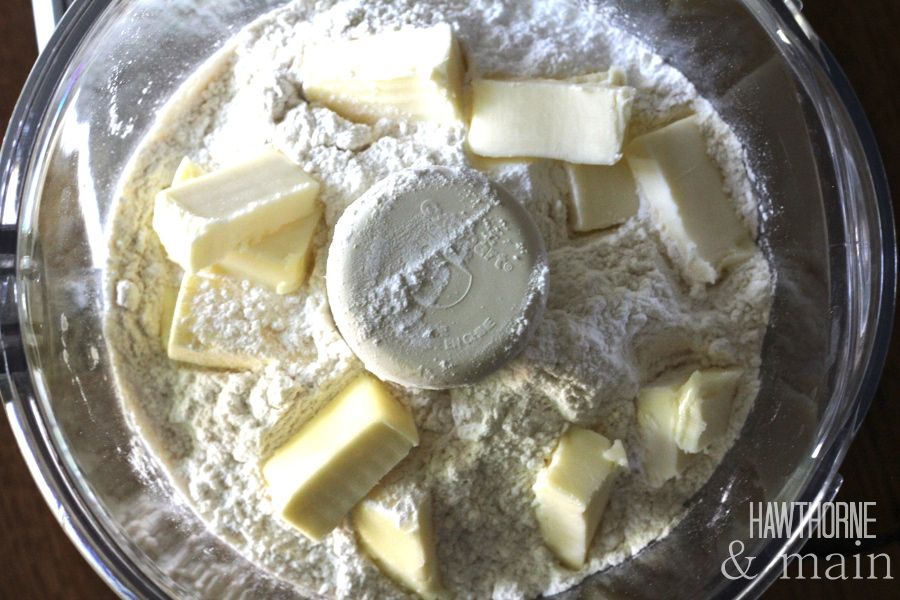 After mixing the flour mixture and butter.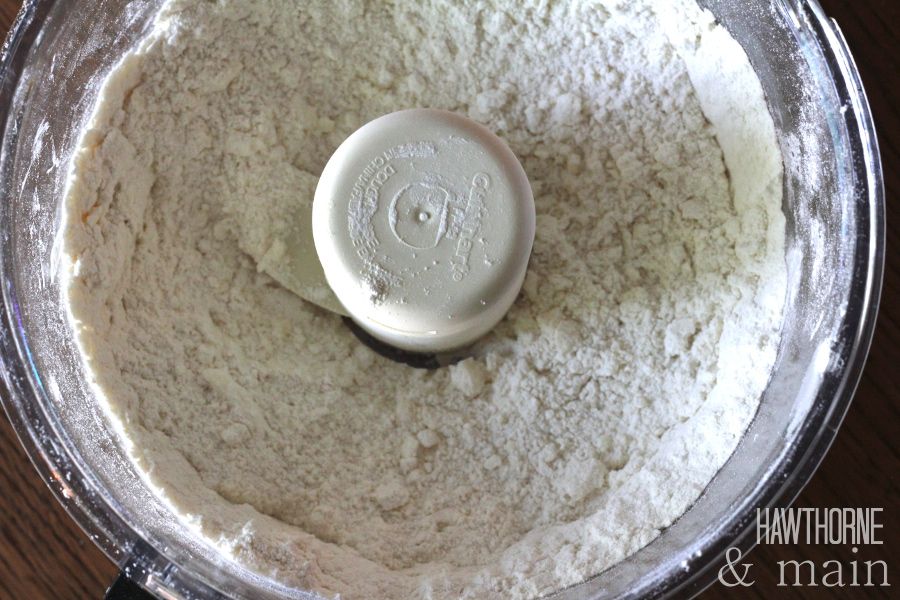 Dough all ready to be formed into biscuits.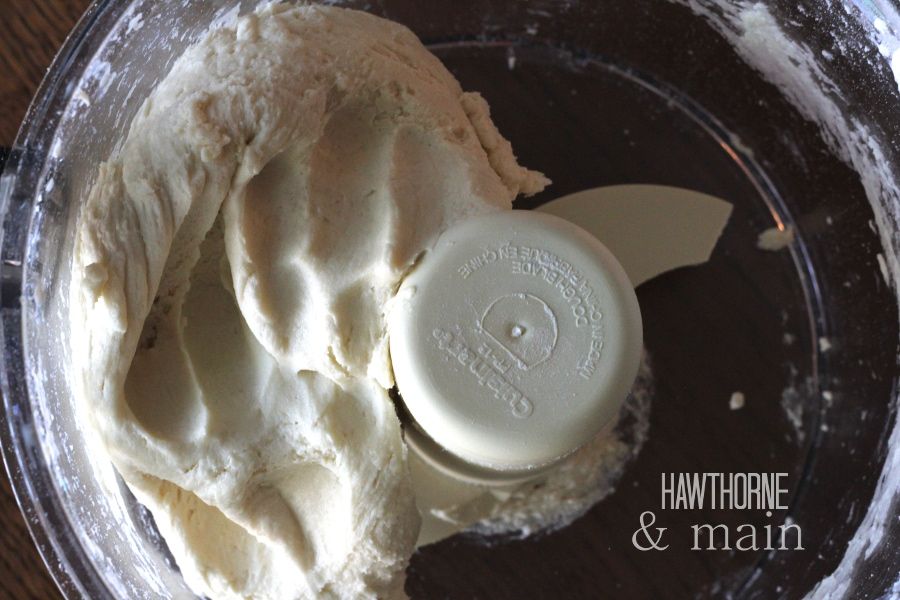 Linking at these fabulous parties!


Want more AWESOME ideas...Check these out too!