I guess you could say that we love to remodel.  Since living here we have pretty much gutted the house. We completely remodeled the kitchen, including a tile backsplash.  The little bathroom is well on its way to getting a makeover.  I have painted every single wall in this house, some of them more than once…We have been working on The Suite Pecan for a while…..and now…
Now we have started another project. Operation Garage.
I am a little bit embarrassed to let you see me….the real me.  WARNING…this is messy really messy. hahaha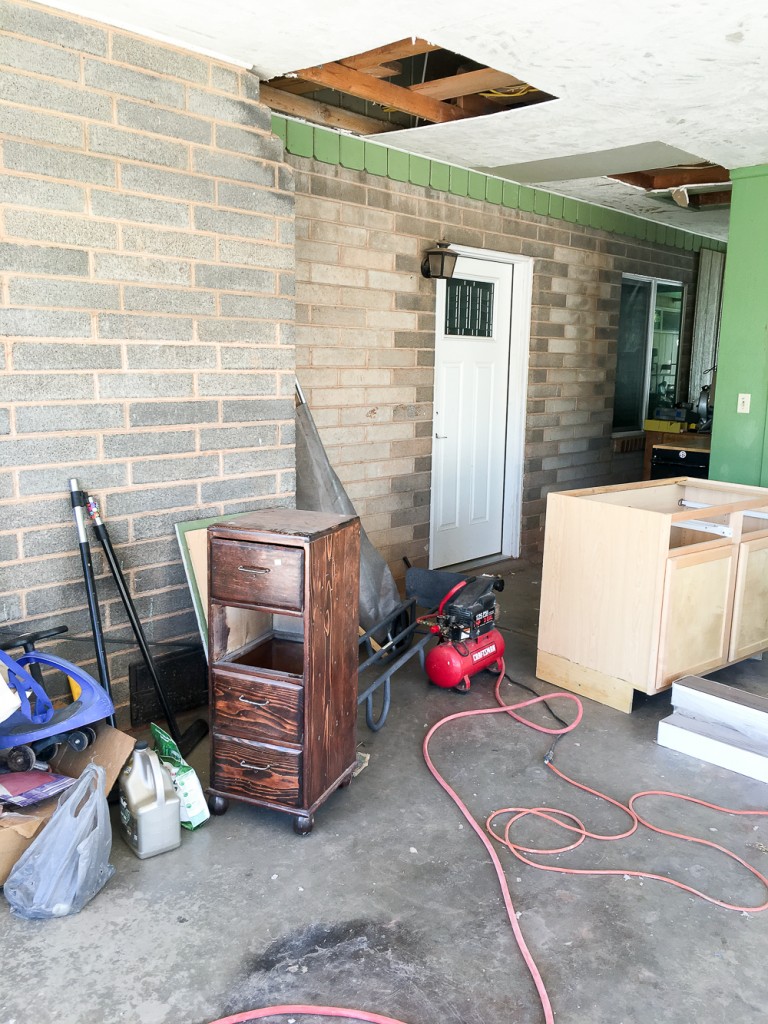 This house has so, so many design flaws. I will try not to get up on my soap box and describe all of them to you.  But, the first and most obvious is the color.  Come one, lime green! Yes it's true, your screen has not gone all wonky on you!
The next big issue here is a garage that is not finished….  Without further adieu…we are enclosing the carport and making it into a garage….don't mind me while I do my happy dance.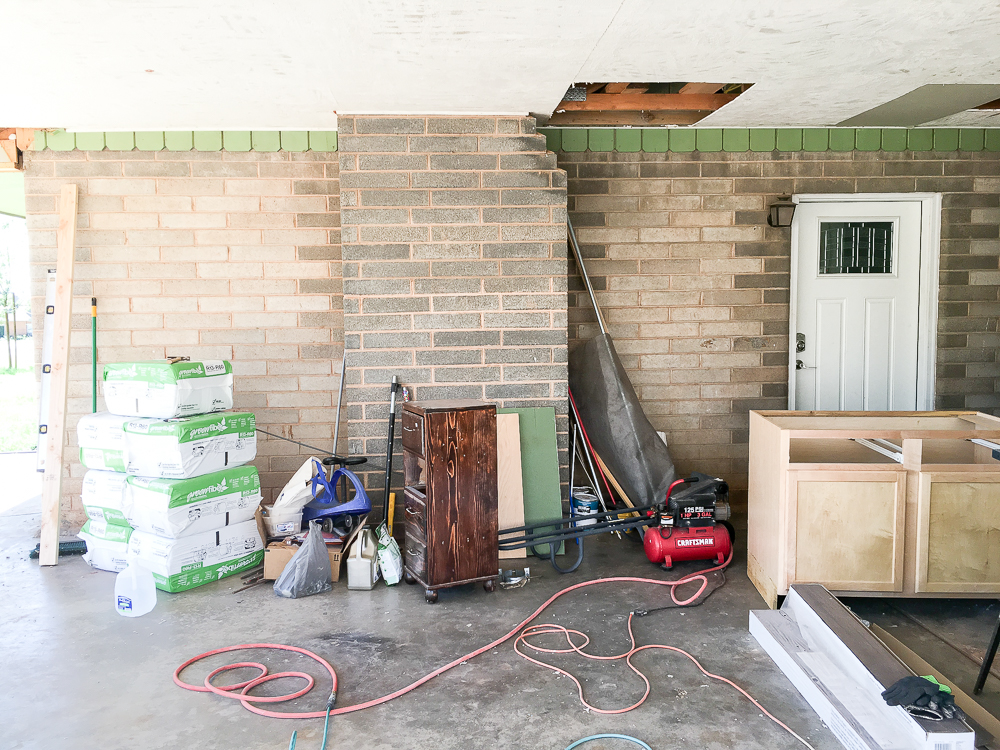 This has been a long time coming.  I think everyone one our street thinks that we are hoarders.  The wood mess and other construction stuff strewn across the driveway…constantly.  We literally have no storage since giving up the store room to The Suite Pecan.  I will be in heaven having a real space to organize our tools!
Here are the scary before pictures, just for reference.
The door you see here below is the front of the The Suite Pecan…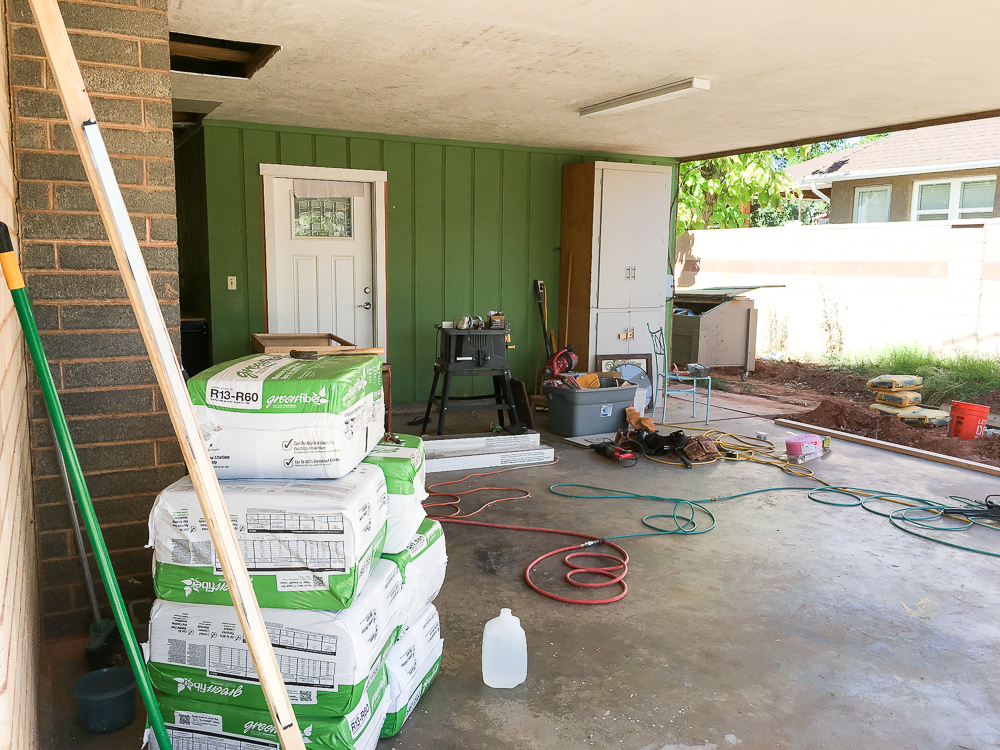 Cannot wait to get this thing enclose and some storage for once and for all.  How do you organize your garage? I need some tips ASAP!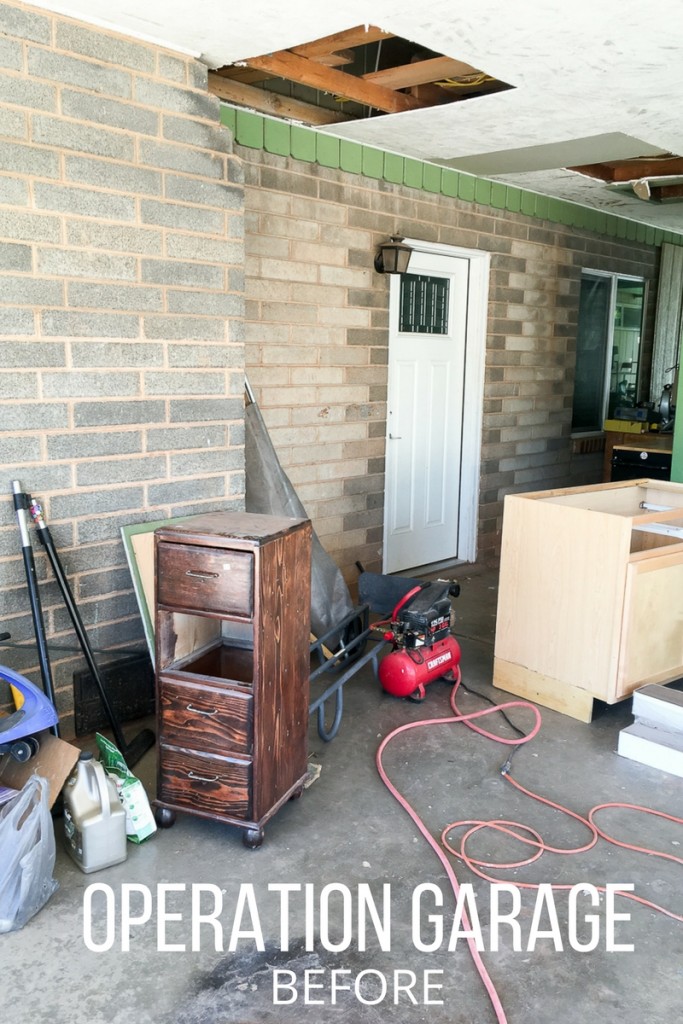 Want more AWESOME ideas...Check these out too!