I honestly I feel like we have been in construction mode since we moved into this house….three years ago.  From the house needing a complete gut job to spontaneously deciding to build The Suite Pecan….and now, making a garage…let's just say that our house is a mess, inside and out! hahah
If you follow me on Instagram, and I hope you do, you probably have seen a few updates on my Instagram story.  I love being able to give a quick update while I am working.
I wanted to quickly touch on what steps we need to take to enclose the carport, in case any of you have a carport and might want to enclose it at some point.  Keep in mind that city regulations are different depending on where you live.  Please check with local codes before you begin.
Here is a list of everything we need to get done.  I have crossed off everything that has been completed.  
-Get building permit
Permit required:
-New Footing Inspection
–Rough Framing Inspection
-Pour Concrete Footing (DIYed)
-Frame Walls (we hired this out)
-Install Siding (we hired this out)
-Sheetrock walls (DIYed) including hanging/mud and tape/texture
-Add Insulation
–Paint Brick
-Paint existing sheetrock
-Paint new walls
-Install 2 doors
-Install 1 window
-Install Rocksolid Flooring (including floor prep)
-Add floor molding
-Add door and window molding
-Odd's and end molding (where brick meets sheetrock)
-Add trim around garage door opening
-Install garage door and opener
-Add new light fixture
-Create tool storage
-Install new plugs and plug covers
-Add accessories
-Add some wall decor
-Buy and Hang TV- (Entertainment while I build!)
-Build folding workbench
And I probably forgot something, I really should write it all down.  I am a planner, sort of. When it comes to creative stuff I sort of just go for it. I still don't have a definite plan for the layout of where the tools will go and such.  Here are a couple progress shots.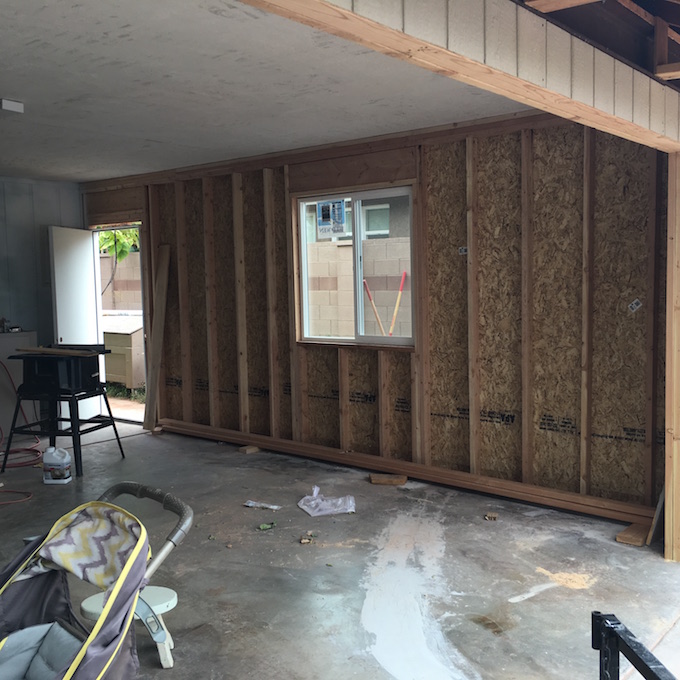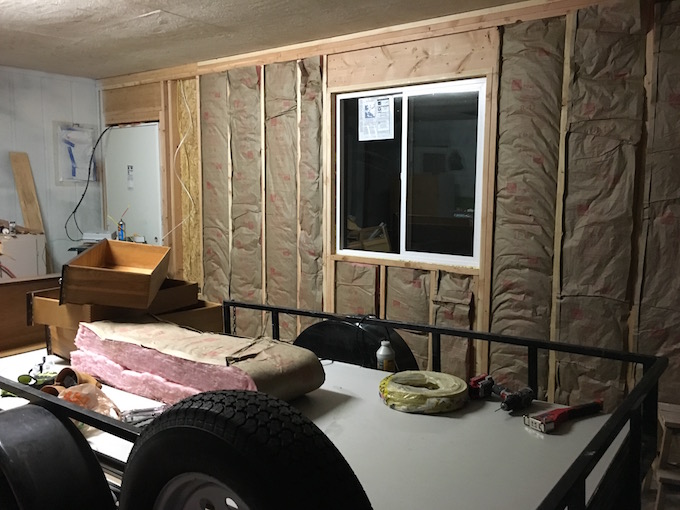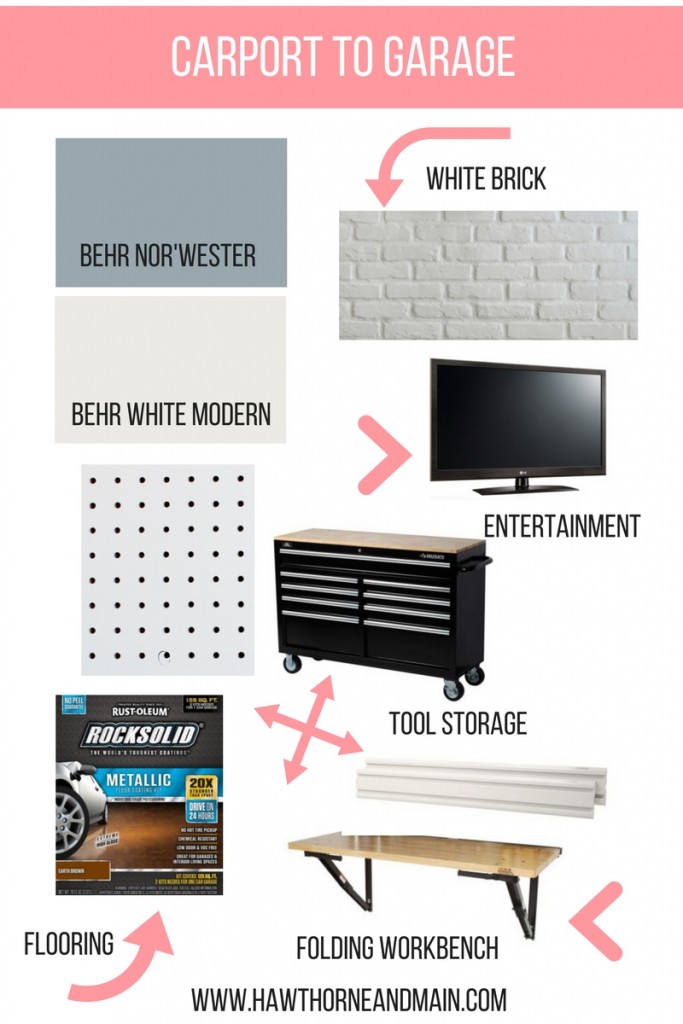 Want more AWESOME ideas...Check these out too!