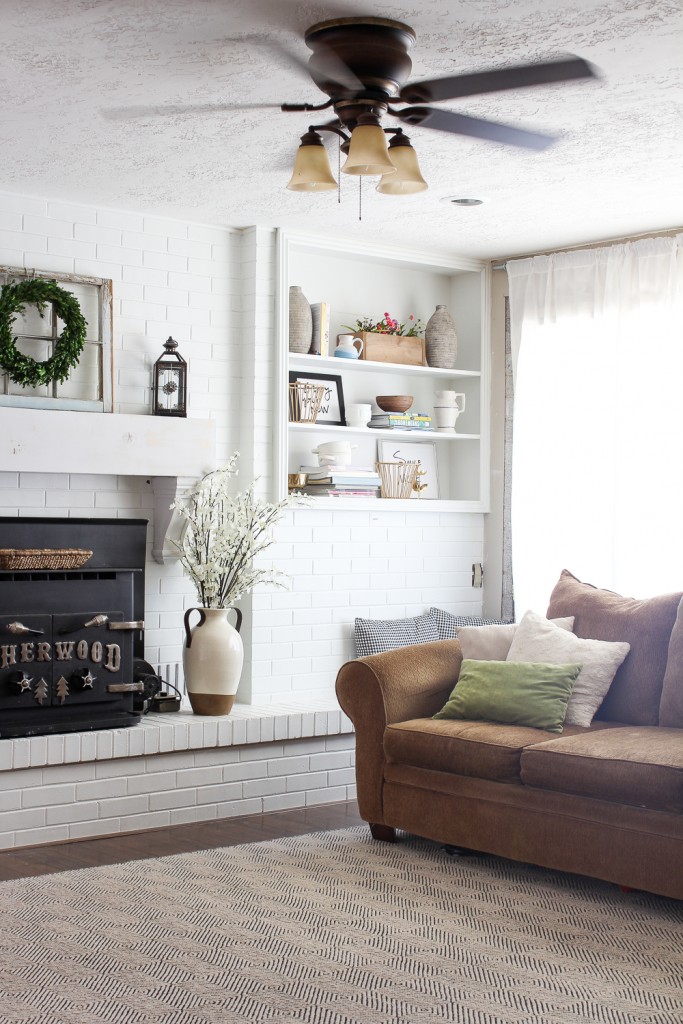 I am a real, true life DIY'er….I mean, I have cut my own hair….definitely dyed it and bleached it.  I've built furniture (most of it I would consider a DIY fail #stilltryingthough).
I'v given myself manicures and pedicures.
I've tiled floors and walls and painted….oh have I painted.
I've waxed my own legs (ouch). I've stained wood and used polyurethane.
I've cut with a table saw and miter saw.
I've spilled an entire gallon of paint on the floor- not my finest moment.
I've lived dangerously and painted walls without using a drop cloth.
I have rearranged my living room 10 different ways in one afternoon.
I  have a go go go personality.  I walk fast, I talk fast I DIY fast….
I am sort of chuckling to myself because I am just now realizing all of this this about myself.
I am constantly DIY'ing…..are you?
It's not always big projects either, sometimes it a quick furniture rearrangement.  Sometimes it a quick paint job or even a little makeover on a thrift store find.  But I am always DIY'ing.
A lot of what I make and do never makes it on the blog….why?
Let's take a moment and look at that beautiful white brick wall…..total DIY, of course.
One day I posted a picture of my entry way with the barn wood shelf and that awful spaghetti sauce red brick and then the next time you saw it, it was white- without so much as a mention that it had been painted….so sorry!
I want to be more current here on the blog and so today I would like to share with you the family room as it sits right now, my house currently, no styling involved.
This side entrance is what we use 95% of the time.  The barn wood shelf  was just to the right of the door.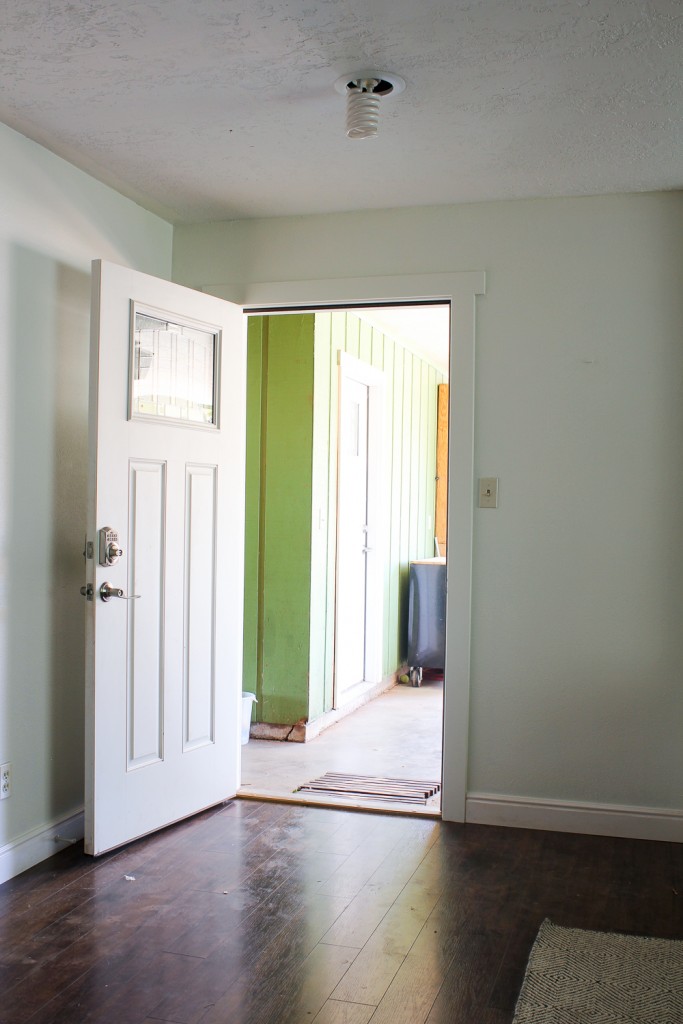 You might remember the accent wall saga…oh….I almost don't want to think about it.  This wall has been painted way too many times to count in the past 3 years.
Last week I decided to paint it….again…..a fresh coat of white brought another smile to my face!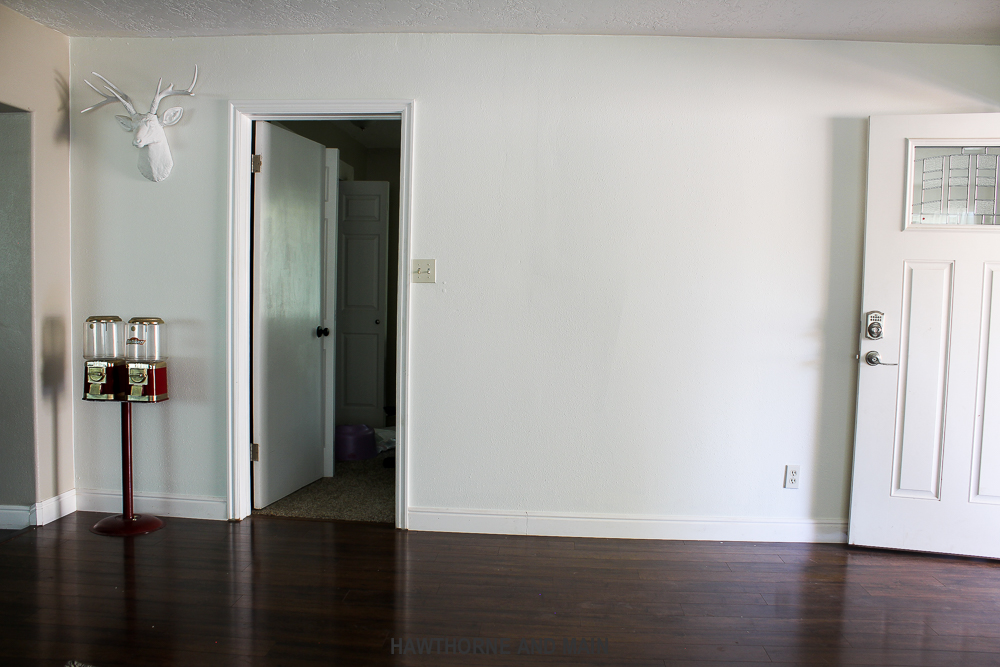 It's sort of a blank slate right now and I am dreaming up something fun in here.  I cannot wait to share more details with you.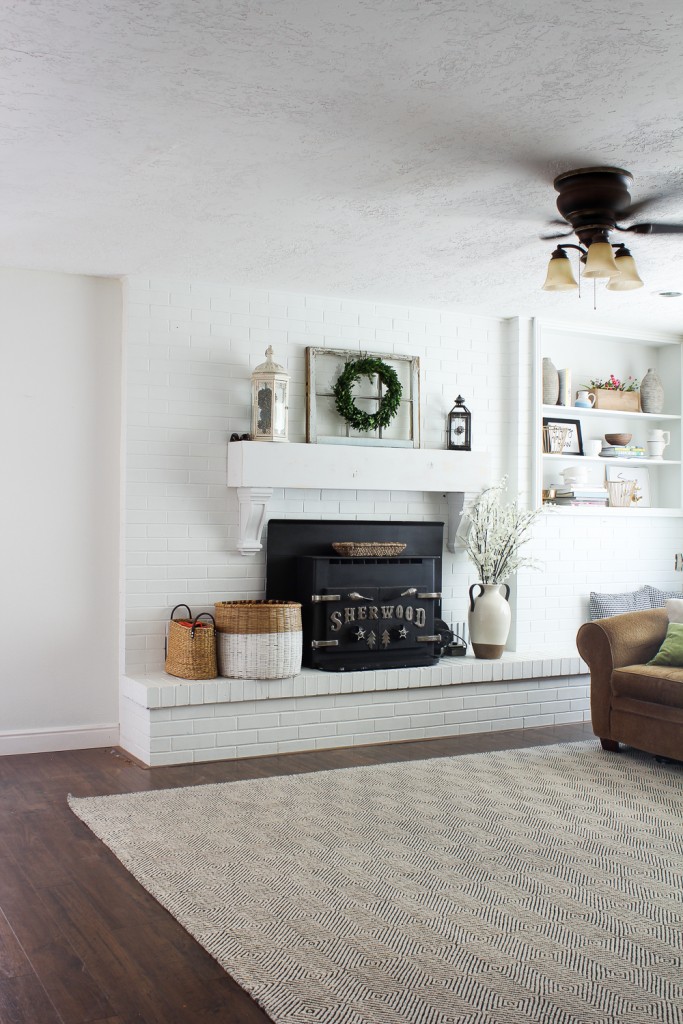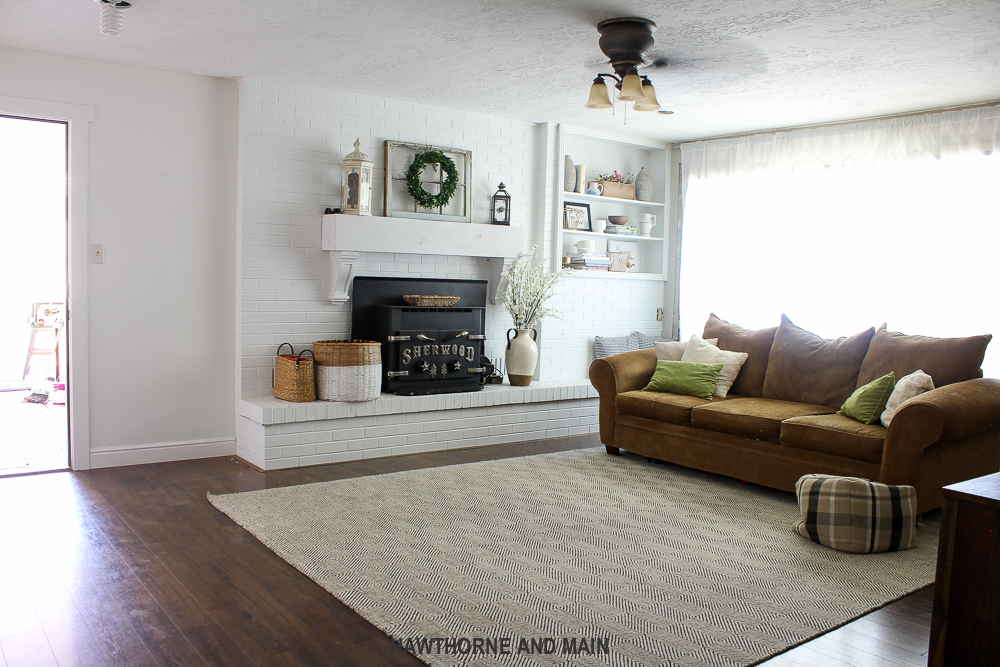 I used to have my craft storage area where the TV now resides but before I had the baby I purged… a lot and had the worst yard sale of my life…..that is a story for another day.
I now have one bookshelf for craft supplies, and lets face it, its a mess right now.  #reallife
As for us, this is our house currently.  Simple and ready for the next big thing.
Any ideas for my big blank white wall?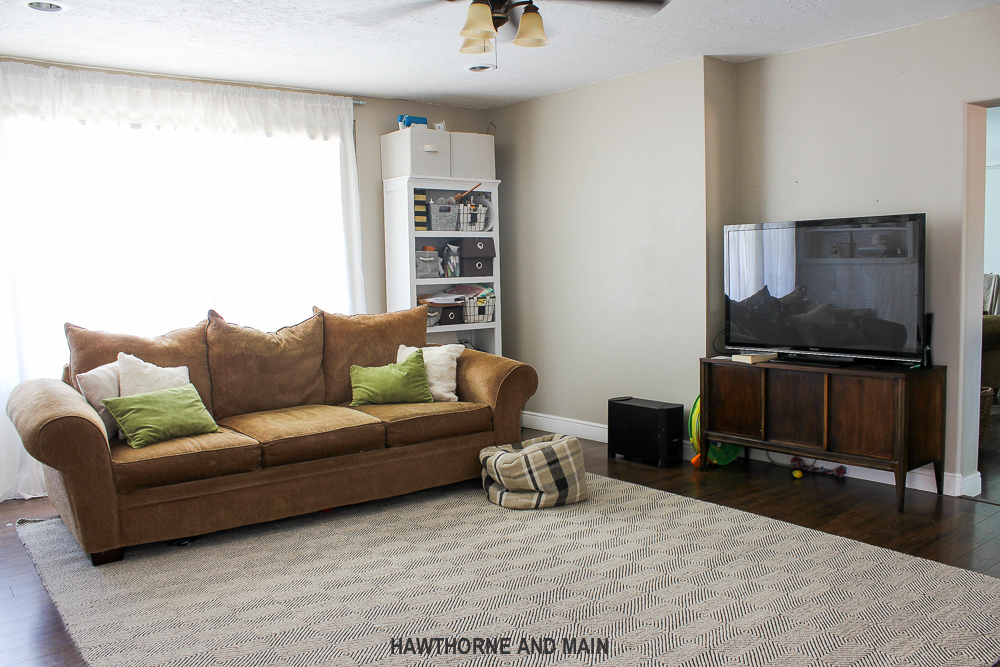 Want more AWESOME ideas...Check these out too!