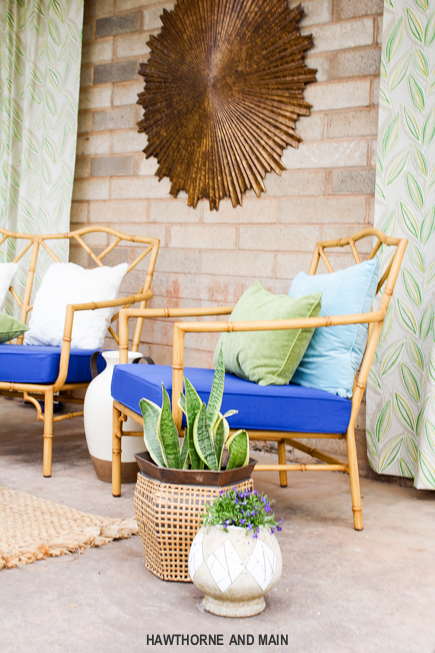 Hello hello! Thank you for stopping by Hawthorne and Main today.  If you are new here let me give you a quick intro.  My name is Shonee and I write about our DIY adventures in fixing up our fixer upper.  We are currently taking on our biggest project to date, The Suite Pecan, a cute little apartment addition, totally DIY style.
I also like to share fun stories about the up's and down's in life, like that one time I had an AHA moment and decided to take up all the rugs…..or that one time when I spilled the beans on our entire infertility journey.
This week you are in for a treat! I have joined 24 amazing bloggers to bring you some outdoor inspiration through this Garden Party blog hop which is hosted by the fabulous Ursula of Home Made by Carmona.  Be sure to check back every day this week for more beautiful pictures and great ideas for sprucing up your outdoor space.
For your convenience this post may contain affiliate links.  For more info see our policy page.

The other day on Instagram I was lamenting about how I really really wanted a good lemonade recipe.
The kind that has the perfect sweetness with all the right flavors…not that cheap fake stuff.  I mean, REAL lemonade.
Summer just isn't complete without lemonade, am I right!?
Scary picture alert!!
Until this past fall we had literally done NOTHING with the back yard.  We have since installed fresh green sod, and a lovely new patio sitting area.  It's finally coming together! Today I am going to give you a quick tour of the new patio sitting area.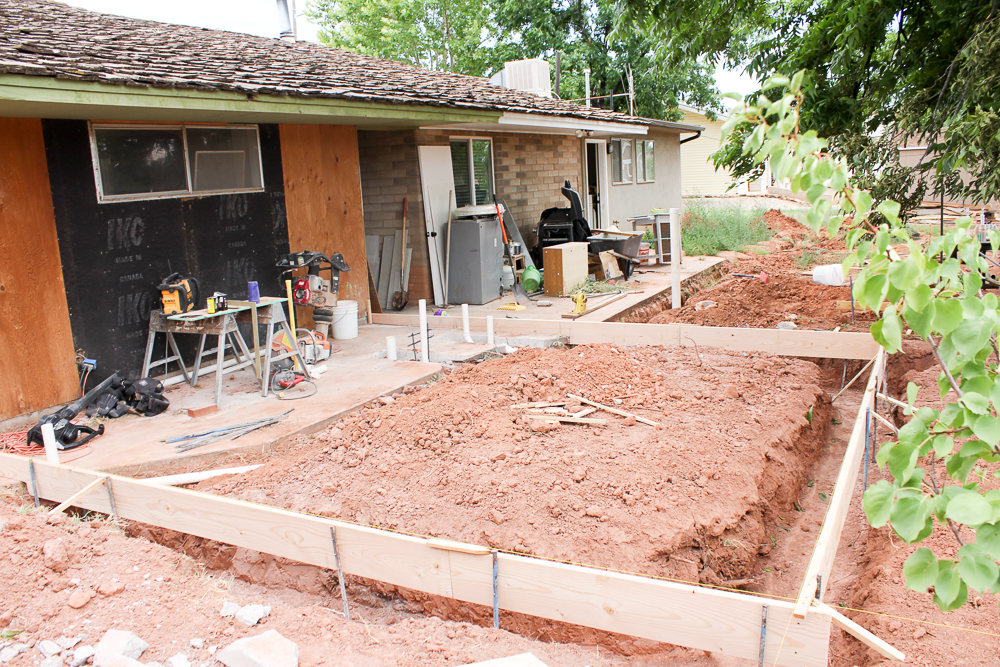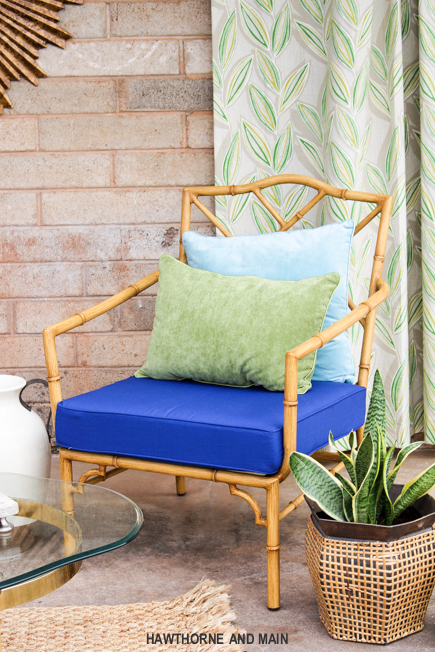 The area here isn't huge, but the arm chair and love seat both fit nicely in the space.  The pops of color from the cushions and the pillows make this a happy place for us.
We have already spent many a day and night lounging out here.
I think my favorite thing out here right now is that coffee table.  I scored the brass table with glass top for $20 on Craigslist.  Total win!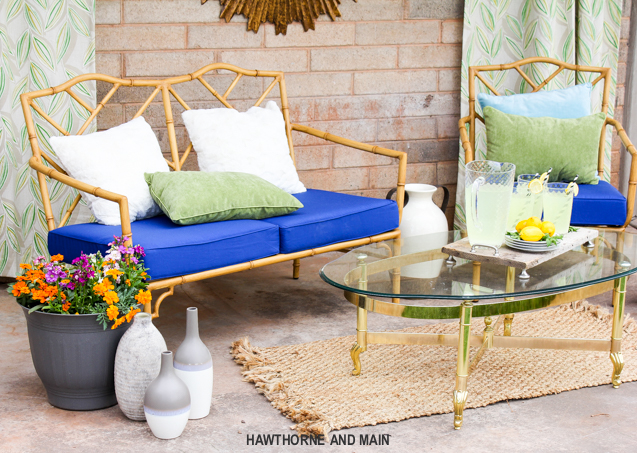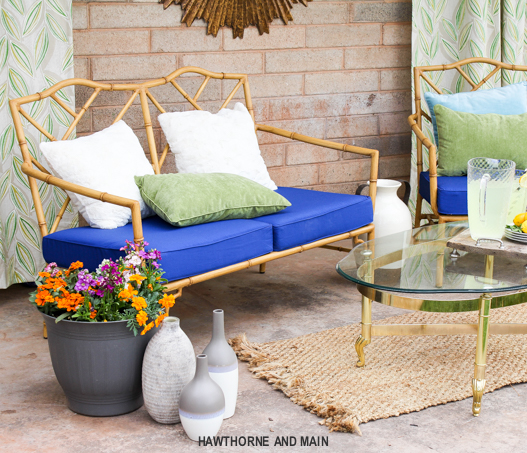 The large medallion and the curtains on the wall help to define the area and add a bit of dimension and texture.  Just because this is an outdoor space doesn't mean you can't have art.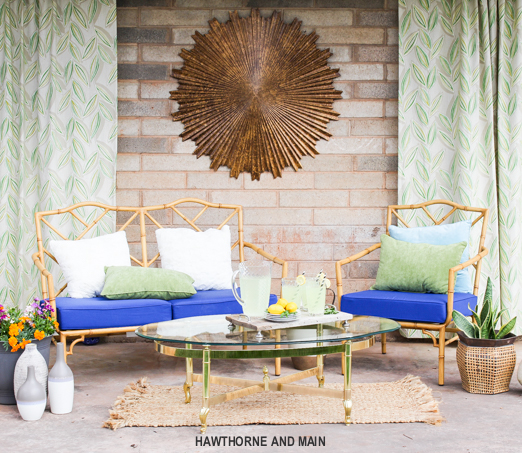 The patio has been a really fun place to hang out and spend time together this summer… sipping on an ice cold lemonade, of course.  In case you too are looking for a lemonade recipe, here is a great list, with a twist.
Before you go, click on the images below to see all the other AMAZING outdoor spaces.