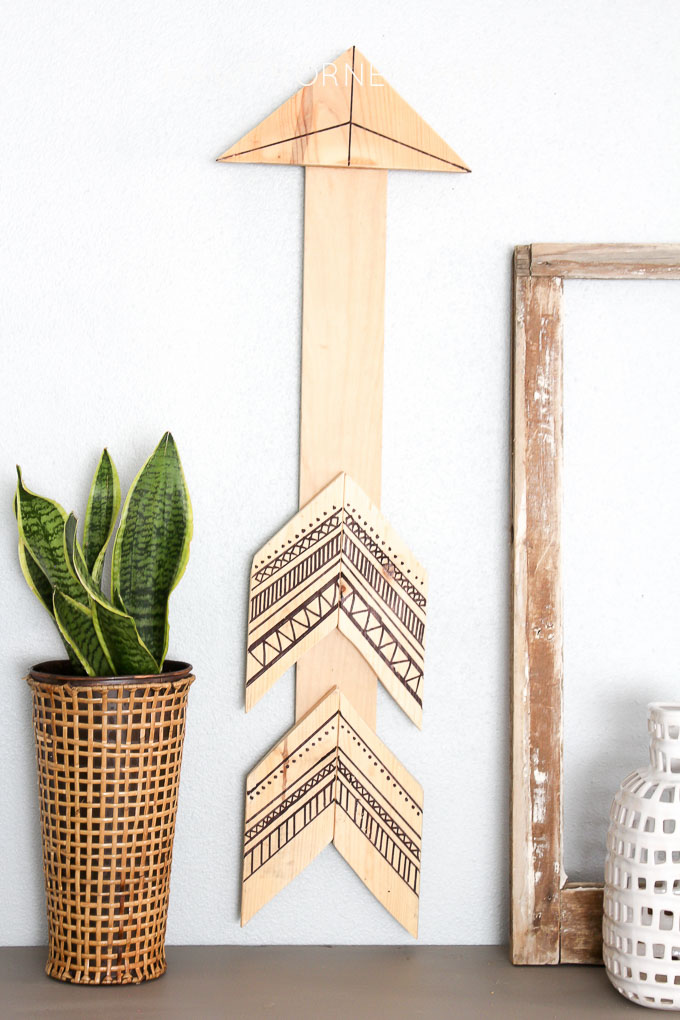 Remember when I spilled the beans and told you all about our potty issues…..this is real life you guys.
The struggle is so real…..
We finally, finally got the pee pee under control…. the dumb dumb treat was starting to get her excited to go in the potty.
However, the poo poo in the potty was nonexistent…. not even a glimmer of desire from Miss A….
Then something miraculous happened.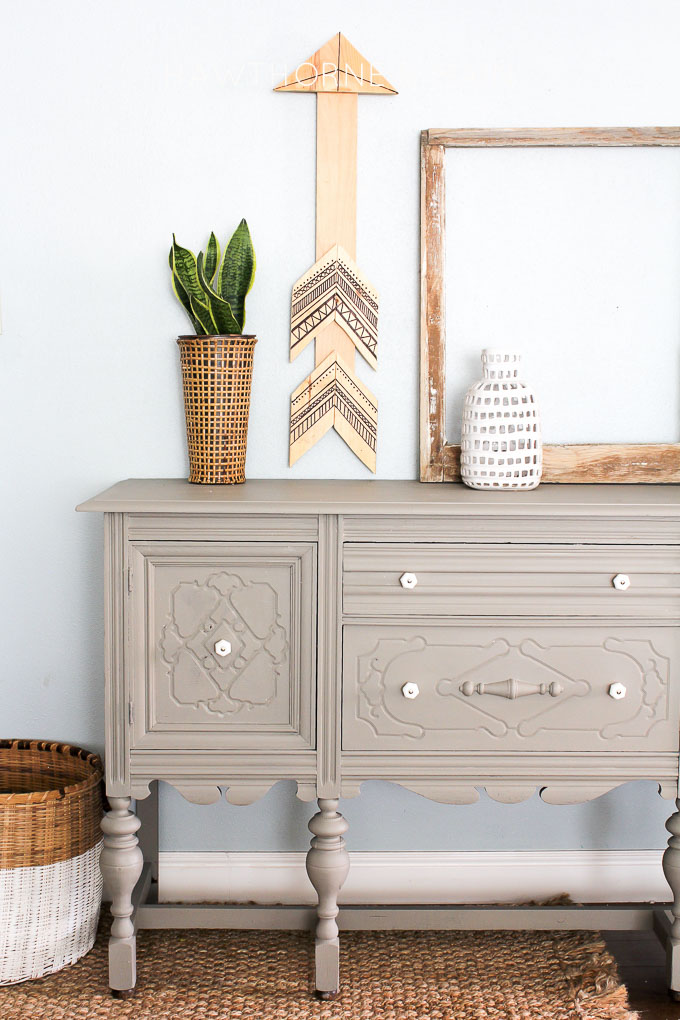 Last week I was away at a blog conference, Build Your Blog Conference is SLC, Utah, Miss A was going to have her first trip EVER, away from mom and dad to go stay at grandmas.
I gave grandma the run down of our routines and hoped and prayed that Miss A would be good and happy.
The conference was great…. other than having sausage sized toes the entire trip….but that story is for another day…
To my surprise, after the conference was over and we got home, Miss A was asking to sit on the potty to go poo poo… holla!!!!
It was a miracle….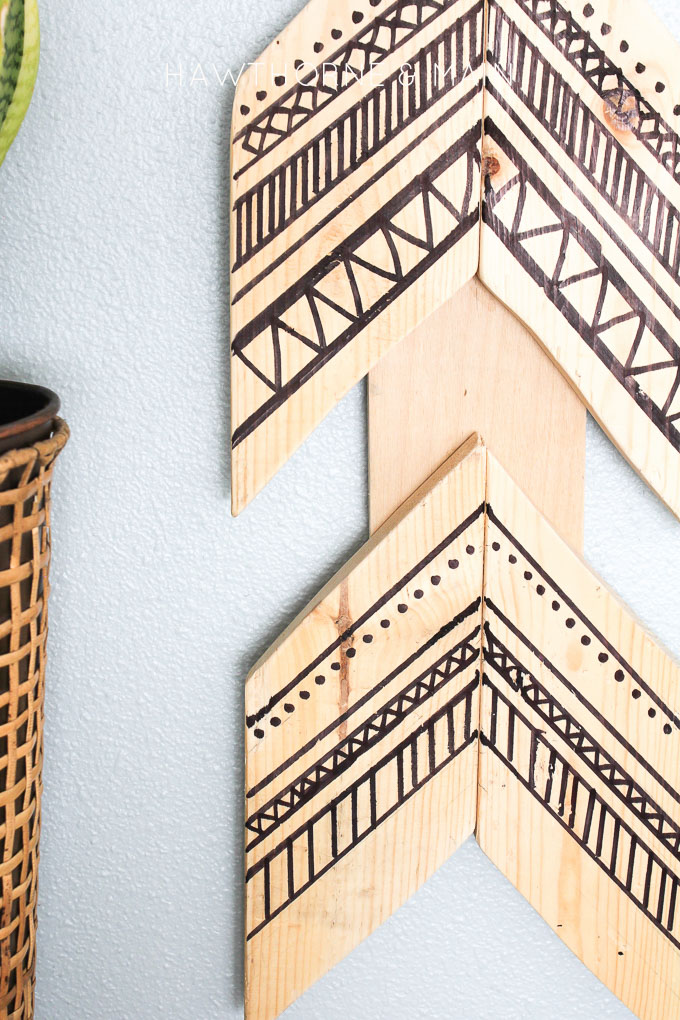 I asked grandma to tell me her secret….apparently…
Grandma walked into the bathroom one day and found a poo poo in the shower.  Upon inquiring who had done the deed, Miss A piped up that it was her….from then on she started to go in the potty….just like that.
What is there to say…
She suddenly decided to walk into the bathroom….drop drawers….and poo standing up in the shower…not telling anyone….ok….hahahha
With baby #2 almost cooked I hope that this potty training marathon is almost done!
And….if you are looking for a quick way to spice up your decor this year, here is a super simple tribal arrow for ya!
SUPPLIES:
-wood arrow
-sharpie marker
-acrylic clear ruler
this post may contain affiliate links. For more info please see to our disclosure policy.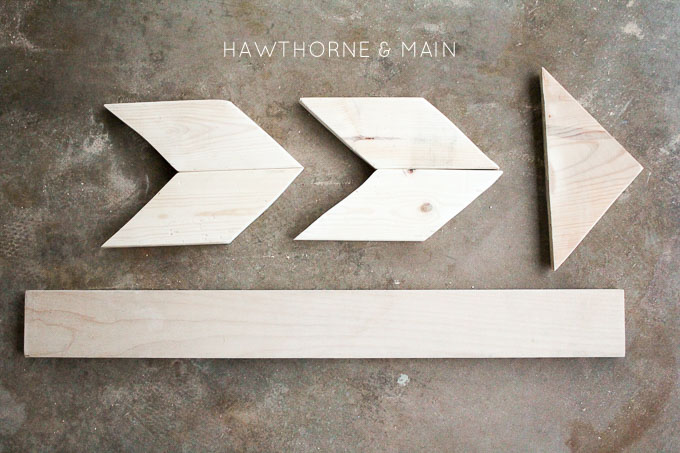 I decided to make my own arrow, since I had some left over wood from a different project.  You can find some really cute ones at Joann,  Amazon
or even Michaels.
Before I started to draw my tribal design onto the wood I did a quick google search and picked a few different elements that I wanted to incorporate into this arrow art.
That is the cool thing about going online for inspiration.  You can find elements of different ideas that you like and then mix them all up to make it your own.
The elements that I added are zig zags, vertical lines, dots and even X's. Let your creativity shine!
I started at the bottom and worked my way up.  Be sure that you are keeping everything symmetrical on both sides of the arrow. The clear ruler really comes in handy for this!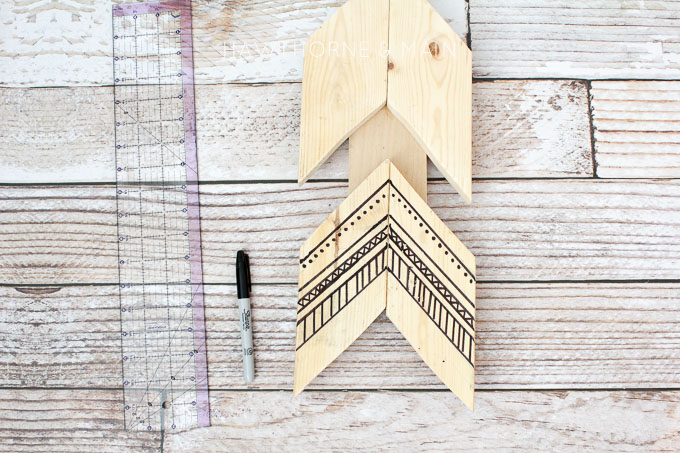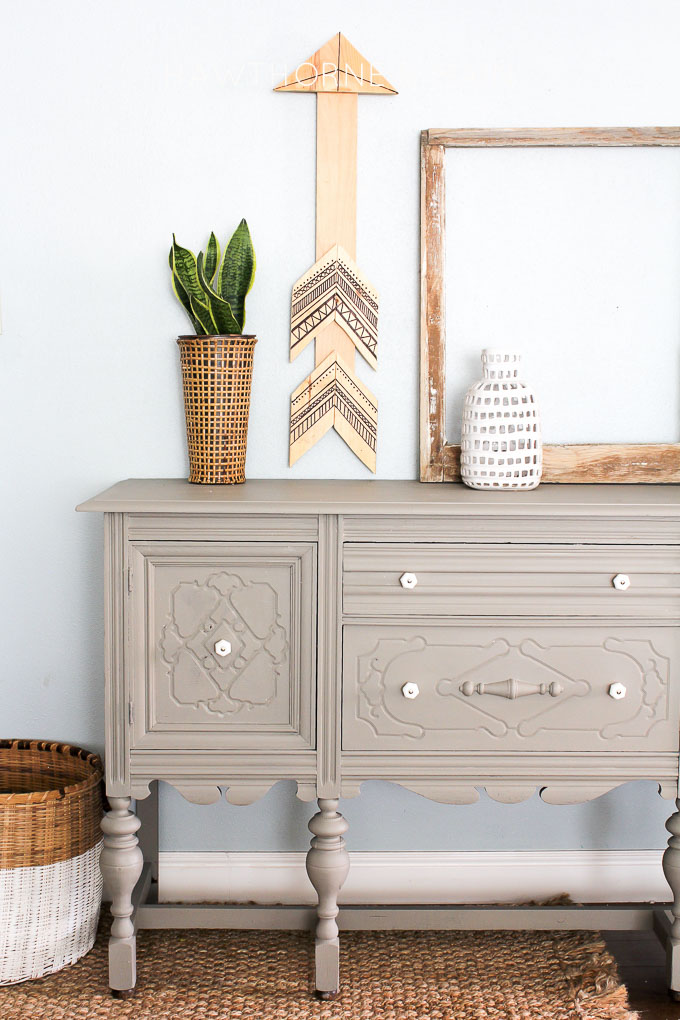 After it was all done I used a picture hanger and attach it to the back. I am still not sure exactly where this will go, but wouldn't this look amazing in a gallery wall or kids room!
Wish me luck that this girl is done with diapers….I cannot stomach the idea of have two bums to change…. 🙂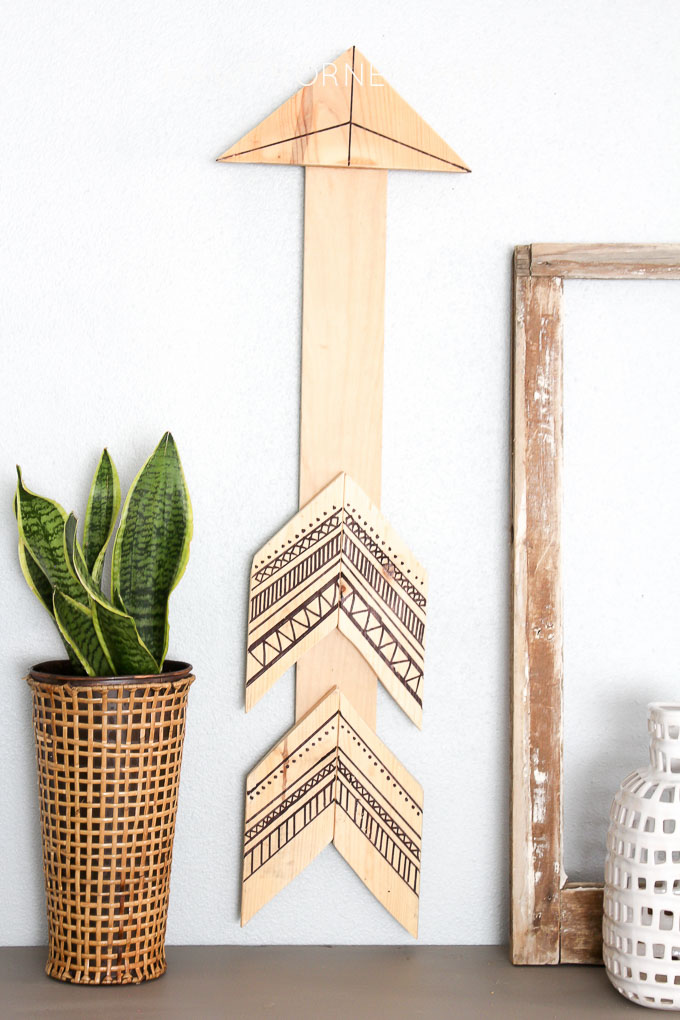 Here are a few other ideas you might like:
DIY Grain Sack Pillows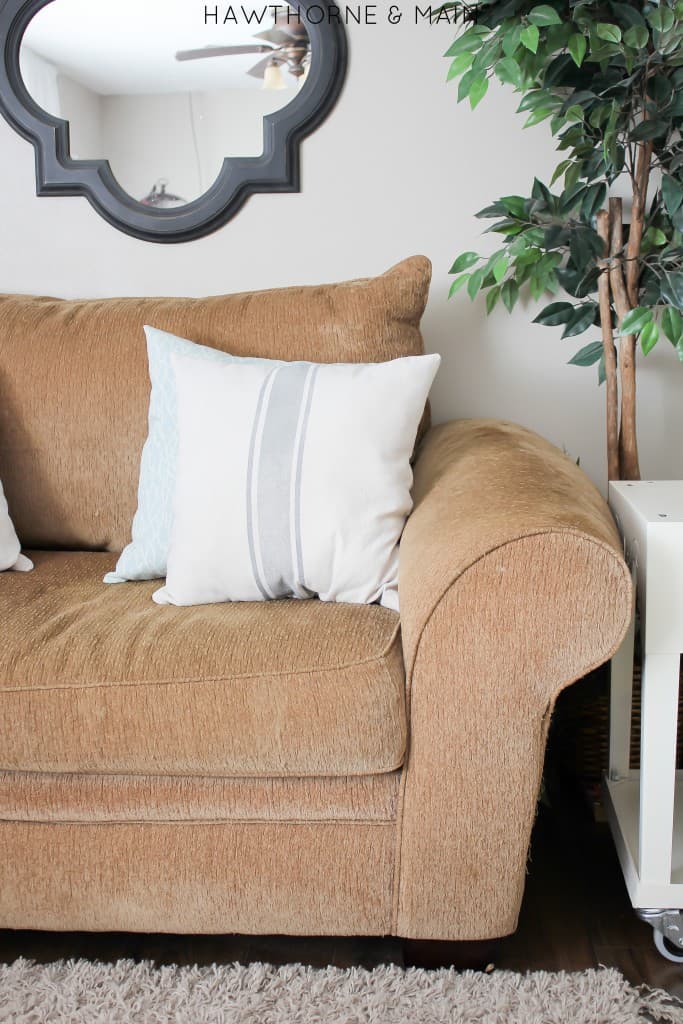 Pineapple Heat Transfer Vinyl Bag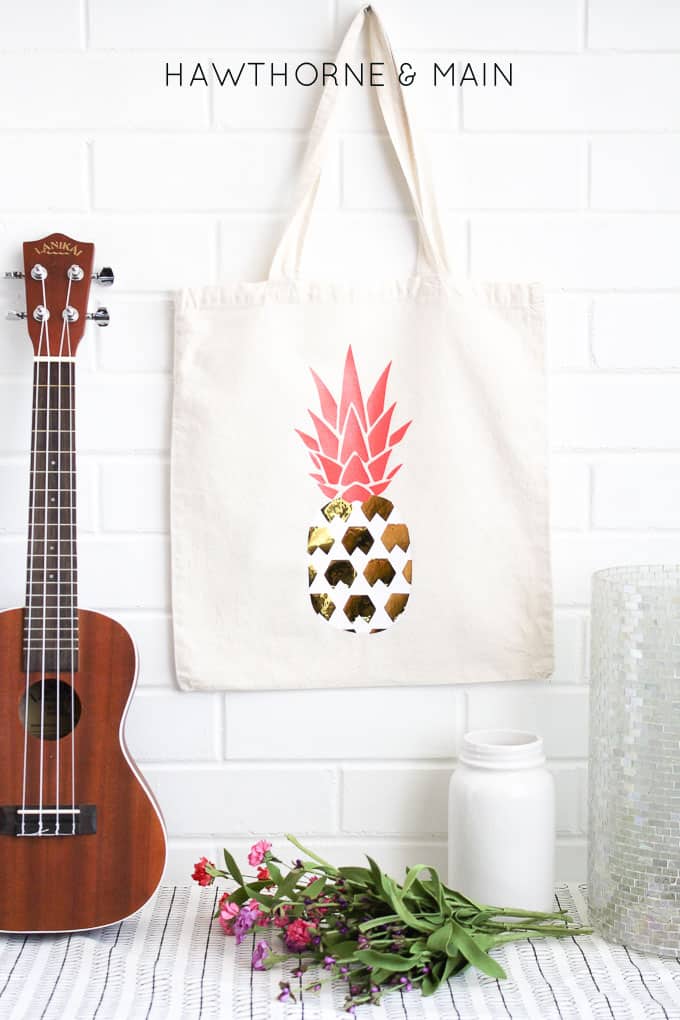 Want more AWESOME ideas...Check these out too!