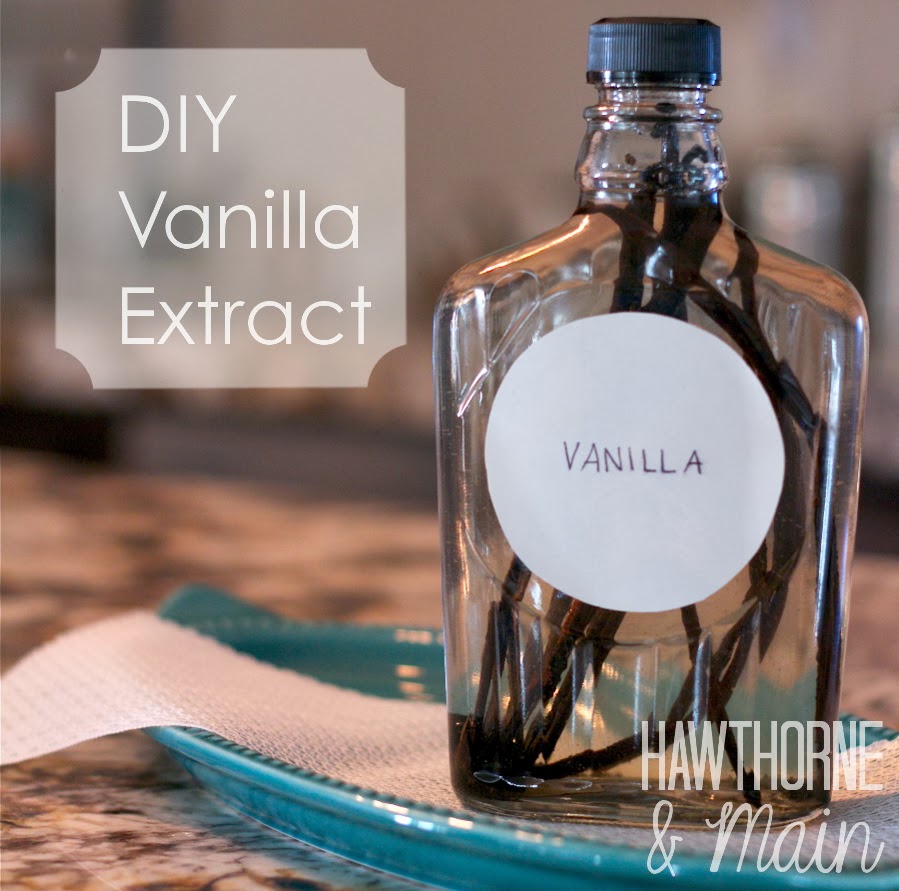 I love, love, love, vanilla!
Vanilla ice cream, vanilla lotion, vanilla body spray, vanilla candy…you name it.
If its vanilla, I can't get enough of it.
So…… why not make REAL vanilla extract? It is so easy and super cheap too!
The vanilla will turn a better color and look more elegant as it ages.  This stuff is so good!  It will not disappoint.