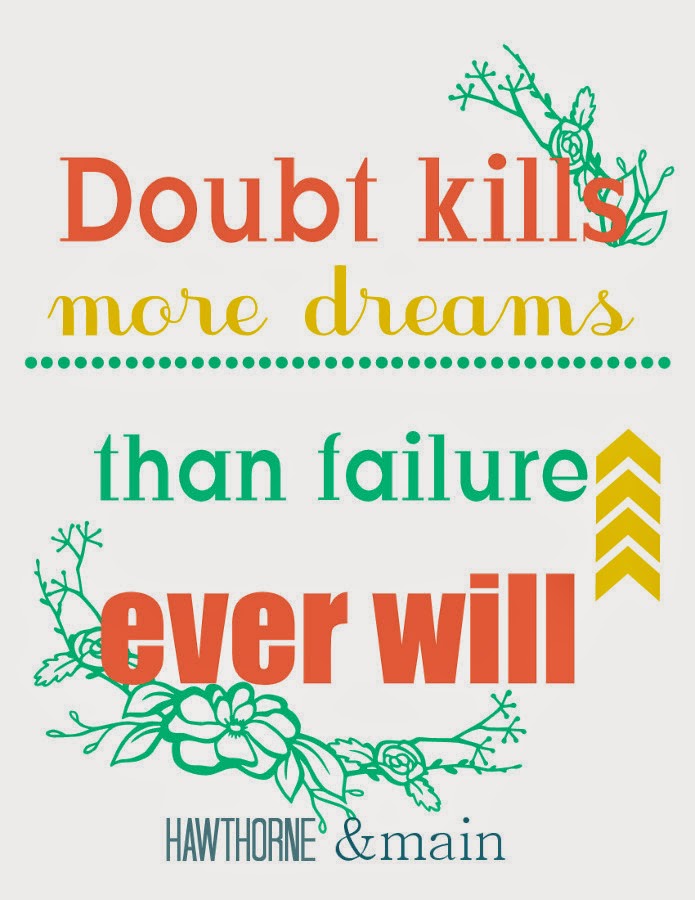 Its Wednesday, yay!  Today  I am bring you a quote that really resonates with me right now.
In this new journey with this blog, it's exciting for me and I love it.  Still though, it is easy for me to let doubt creep into my life.  I feel totally inadequate sometimes and letting doubt into my life can really stress me out and make things even harder, not just in regards to the blog but life in general.  I know for me when I let doubt sneak into my life it makes me get stressed.  I am more unproductive and even though I know I have a big plate of stuff that needs to be done, often times I will just sit back and not do a thing because of too much stress.   This is why I need these words now! So here is to a better doubt free week!  Also, GOOD NEWS
here
is the link so you can print it out for FREE for yourself.
Want more AWESOME ideas...Check these out too!