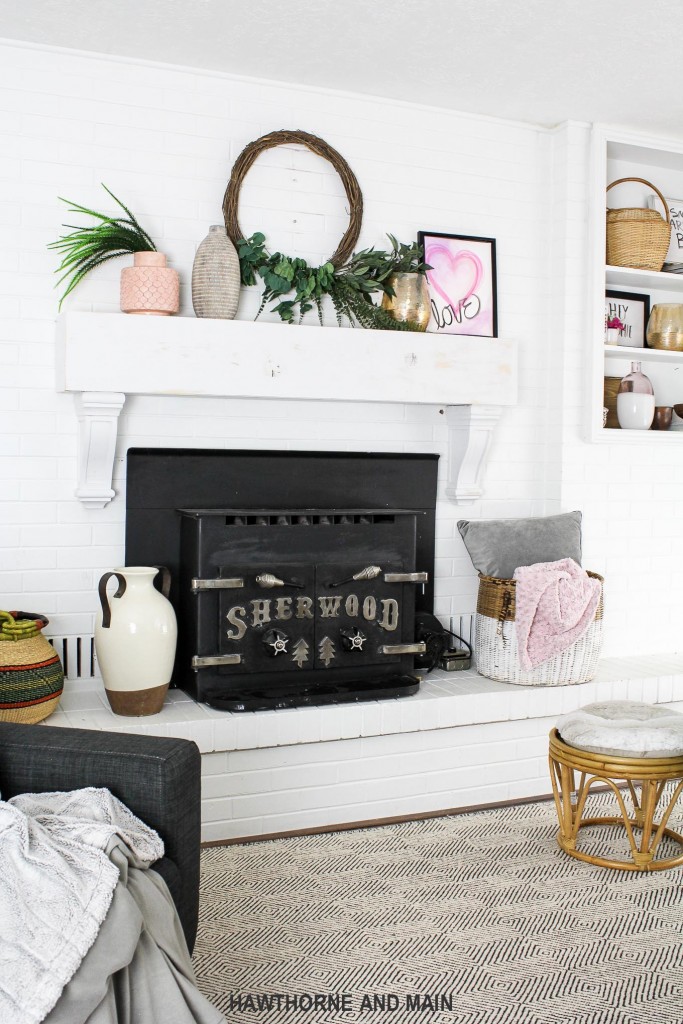 It seems like as soon as October hits I am full blown excited for fall…the house gets a refresh…. and all the orange and yellow start to show up.
Right after Thanksgiving, and sometimes before… it's all about Christmas…it seems like it's Christmas here for months and months….don't get me wrong, I love it…
…But, once New Years is here, I cannot wait to throw that Christmas crap out the door and out of my sight…hahah….I kid.  BUT, I am very excited to box it up and get it out….until next year.
The New Year seems so fresh and exciting that I want to skip over every holiday and occasion and go right to Spring…I can't help it… Spring is a new beginning and it's when the weather starts to get warmer and there are baby chicks….come on!
But….this year, this year I took a step back and decided that with the month of love fast approaching, surely I could add a few touches to the house…We could all use a little reminder to love more, right?
My friend Stacy Risenmay  put together the best Valentine's Day Room Tour.  I have joined with some of my favorite blogging friends to all share our spaces.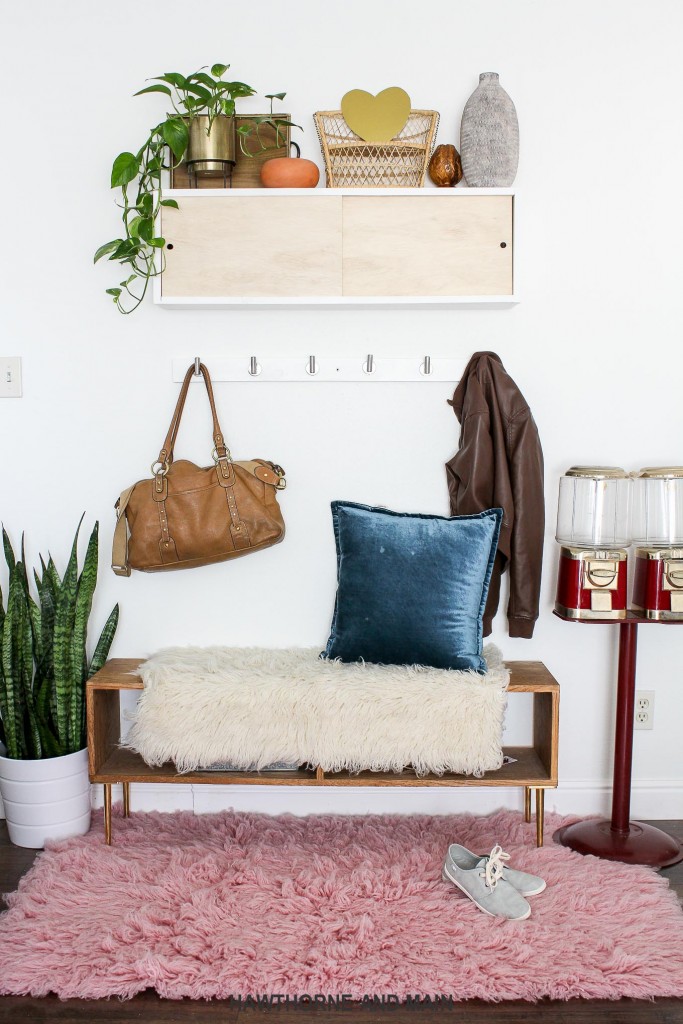 The entryway is coming together….finally.  I have been stuck in a design rut and slowly starting to figure out ME! This little spot is so fun.  I got this blush wool rug to set the mood as we walk in the door.  It's soft and perfect.
This little wicker chair on top of the shelf was calling to me from across the thrift store so I obliged and brought it home.  I cut out a heart from a piece of gold craft paper to set on the chair.  I love the pop of metallic on the shelf.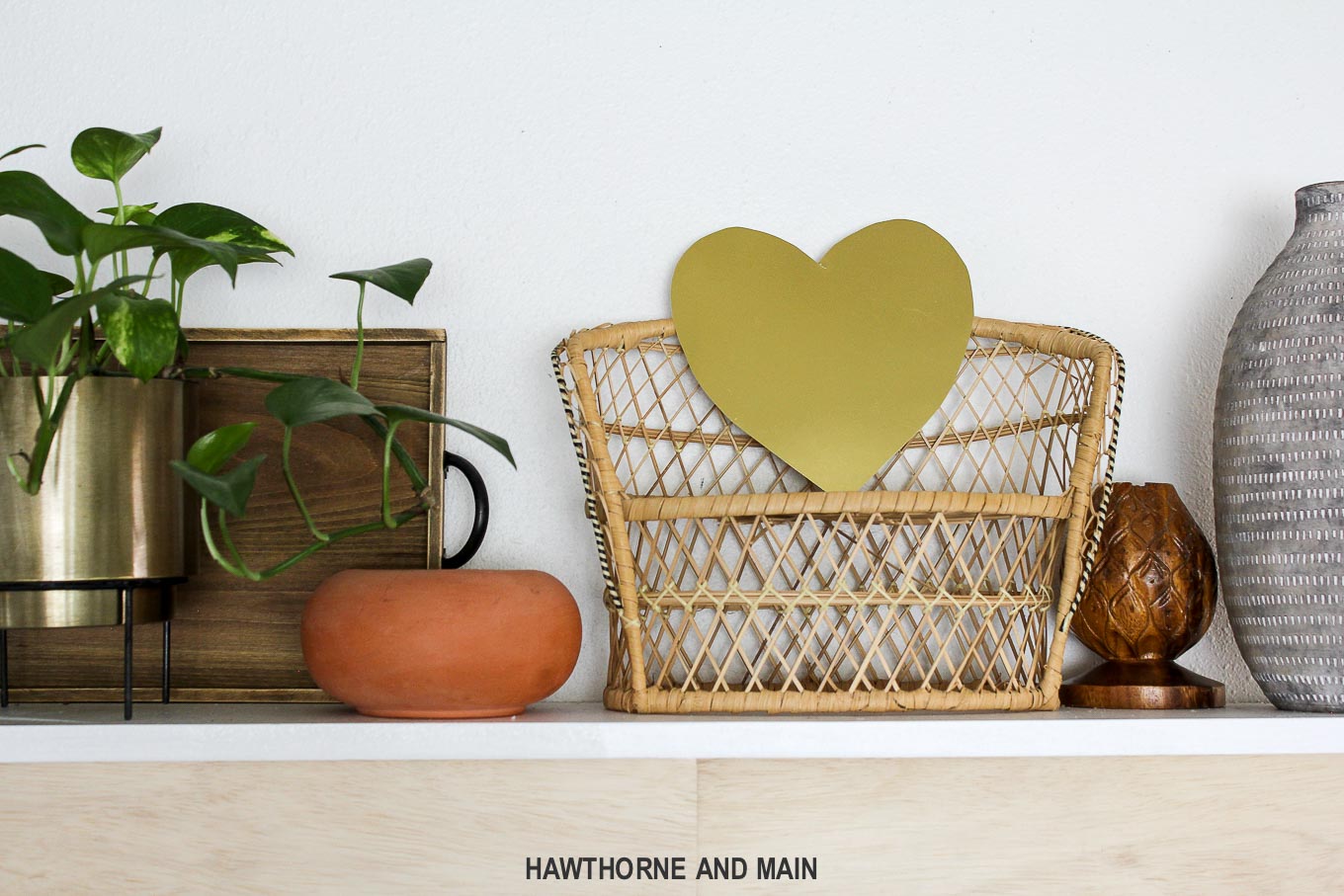 For the mantel this year, I went with a lot of green.  Green is starting to really make its presence in my life…Did you see my green wall? And the letter to my dear Fiona… What can I say…it makes me happy.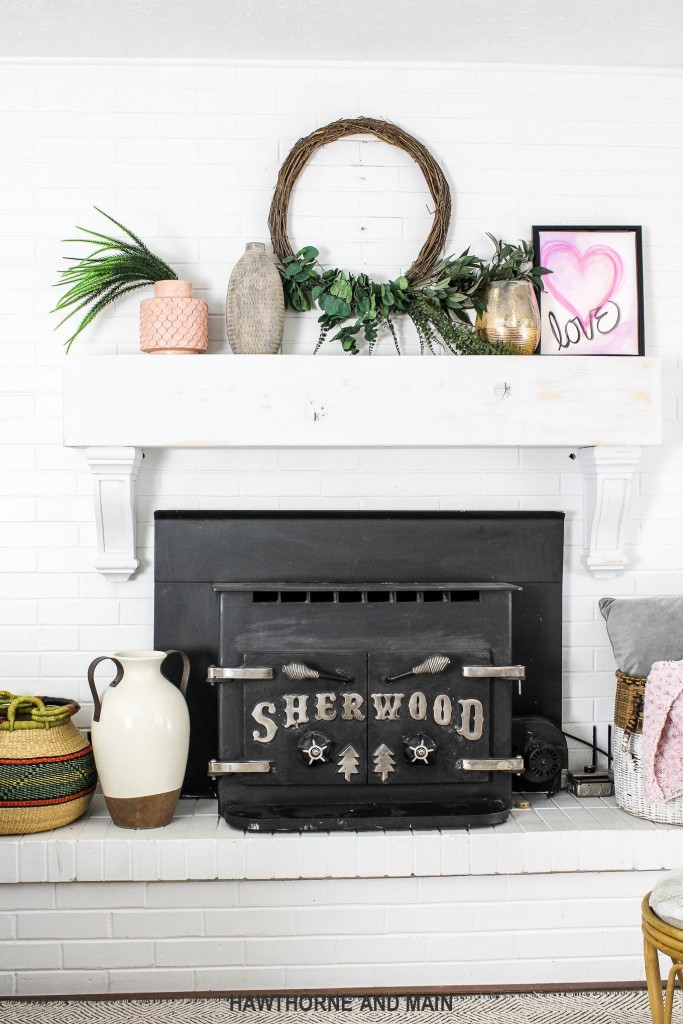 I did some quick work with the watercolors and made this LOVE art.  It's simple yet meaningful.
I also could not resist getting at least one piece from the new Target line…this blush vase literally hopped off the shelf right into my cart…it was epic…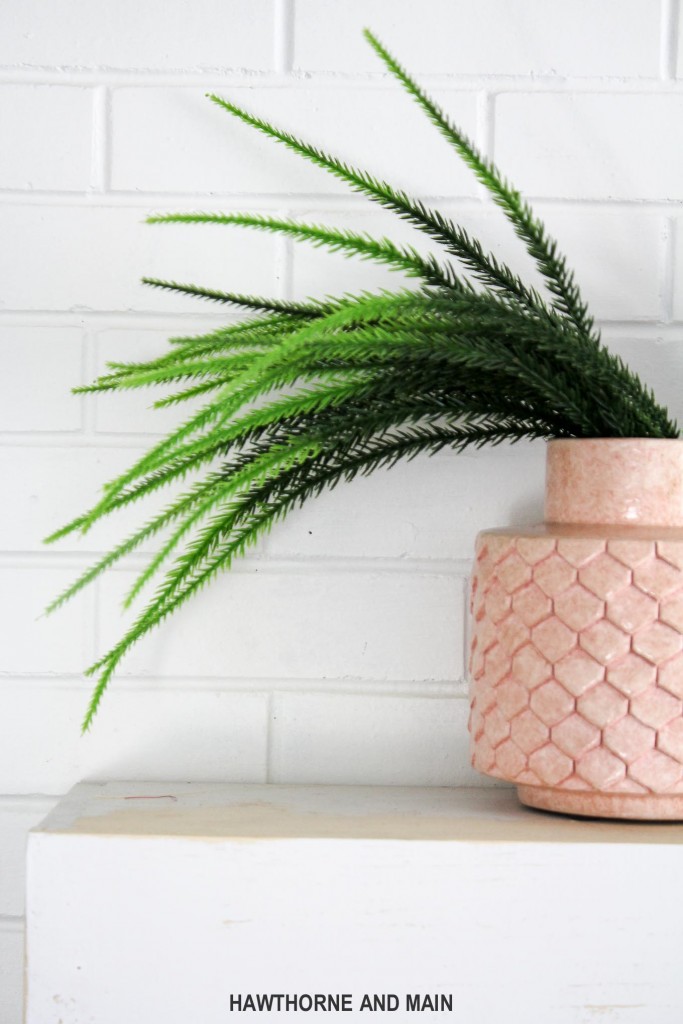 The bookcase got a little facelift when I rearranged a few of the pieces.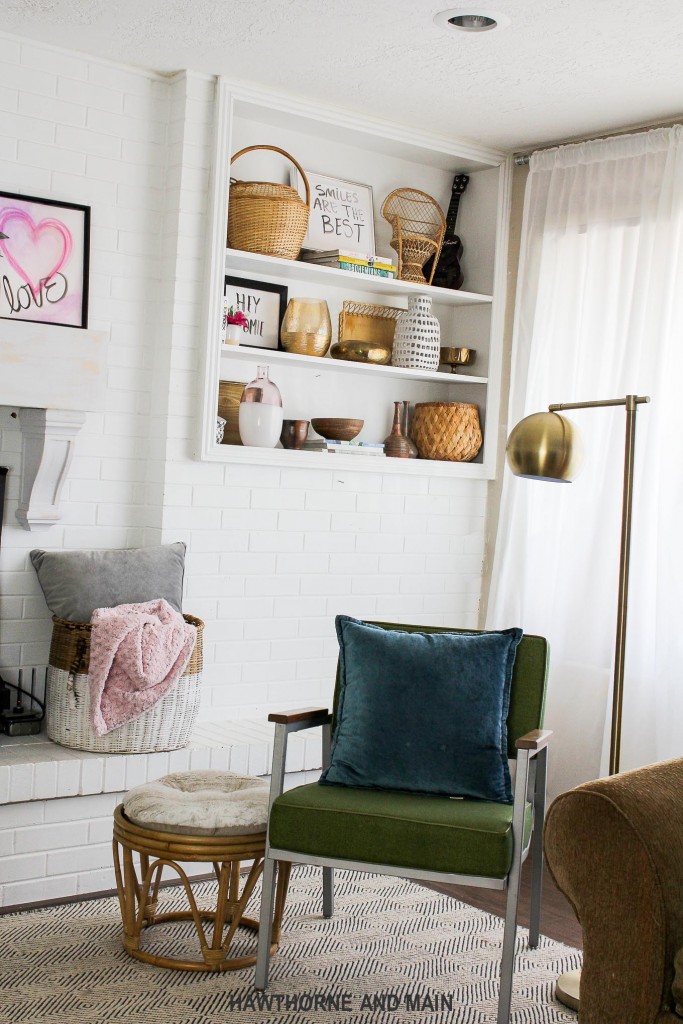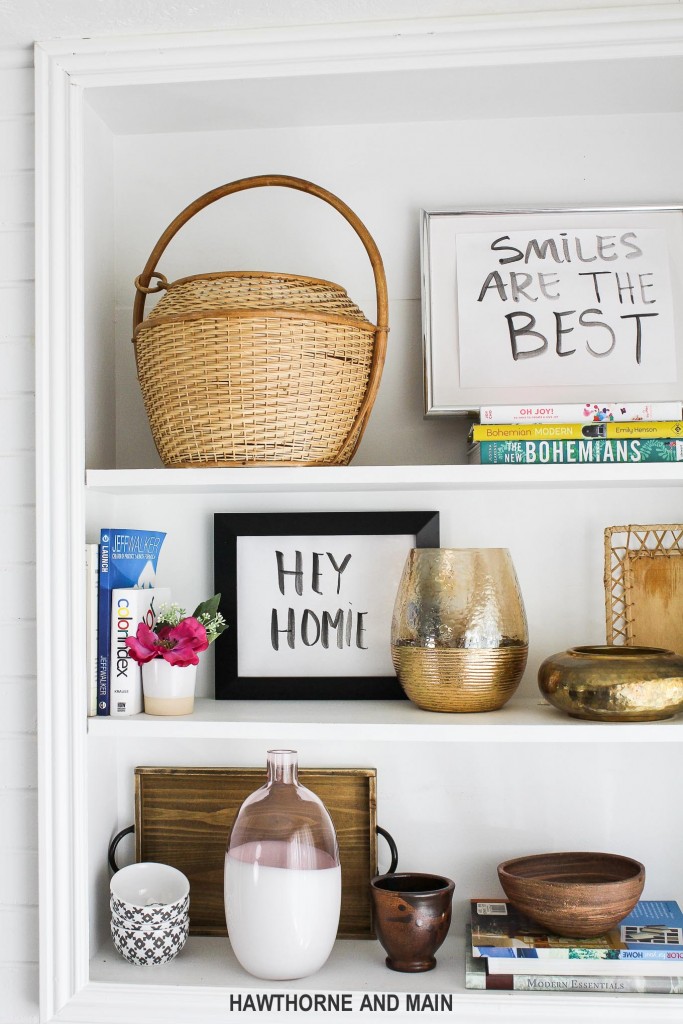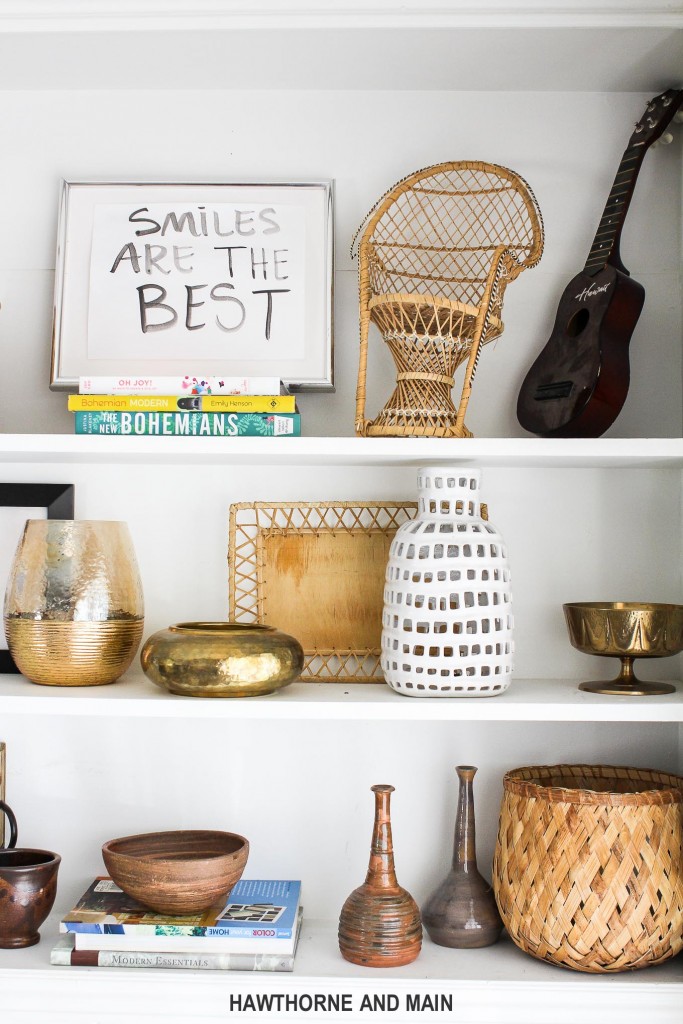 I brought the blush and white IKEA vase that was in the guest room out here. It likes it better here.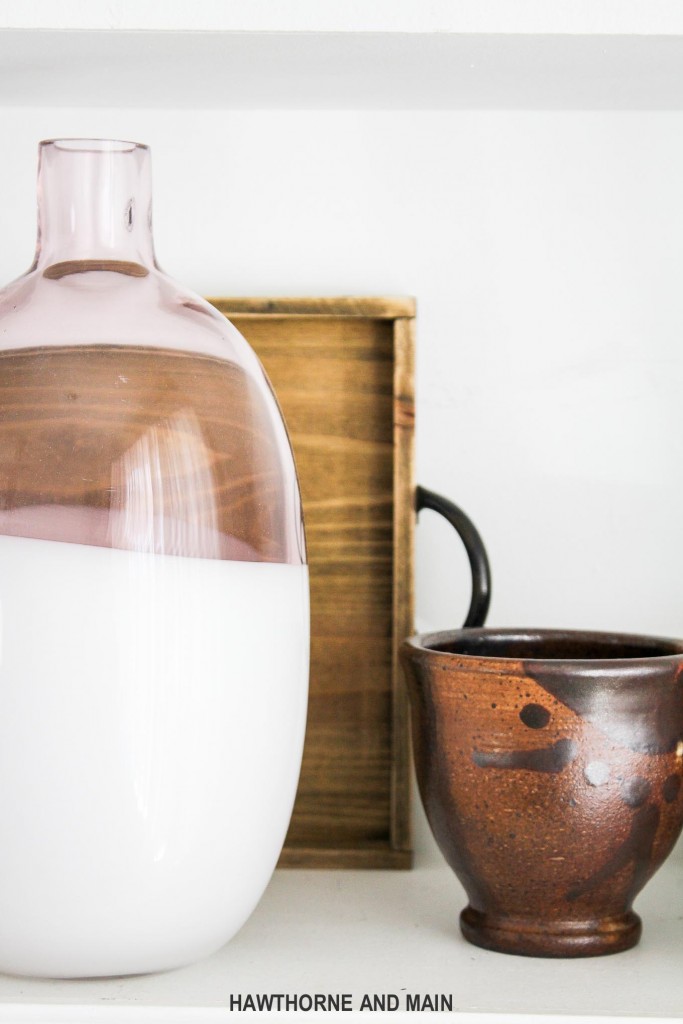 I also added these gold dipped vases.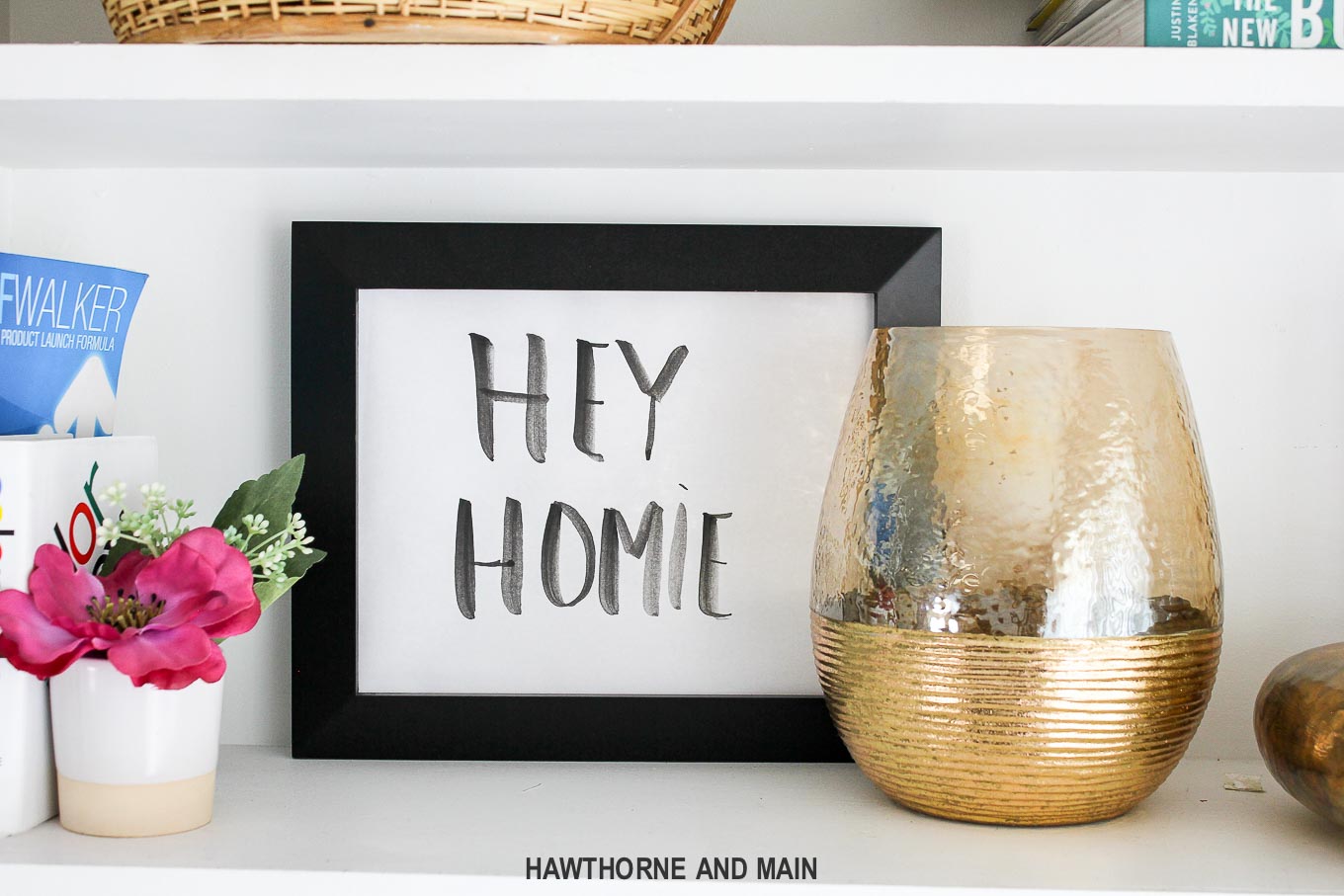 PS
If you decide to decorate for Valentine's Day, or any other holiday or occasion, be sure to share it on Instagram, then use the new hashtag #hawteestyle so I can see YOUR style. I go through the feed daily and pick some of my favorites to share.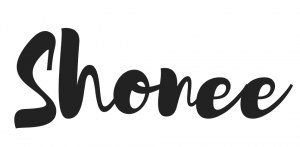 Check out all the other amazing spaces! 
our host- Stacy Risenmay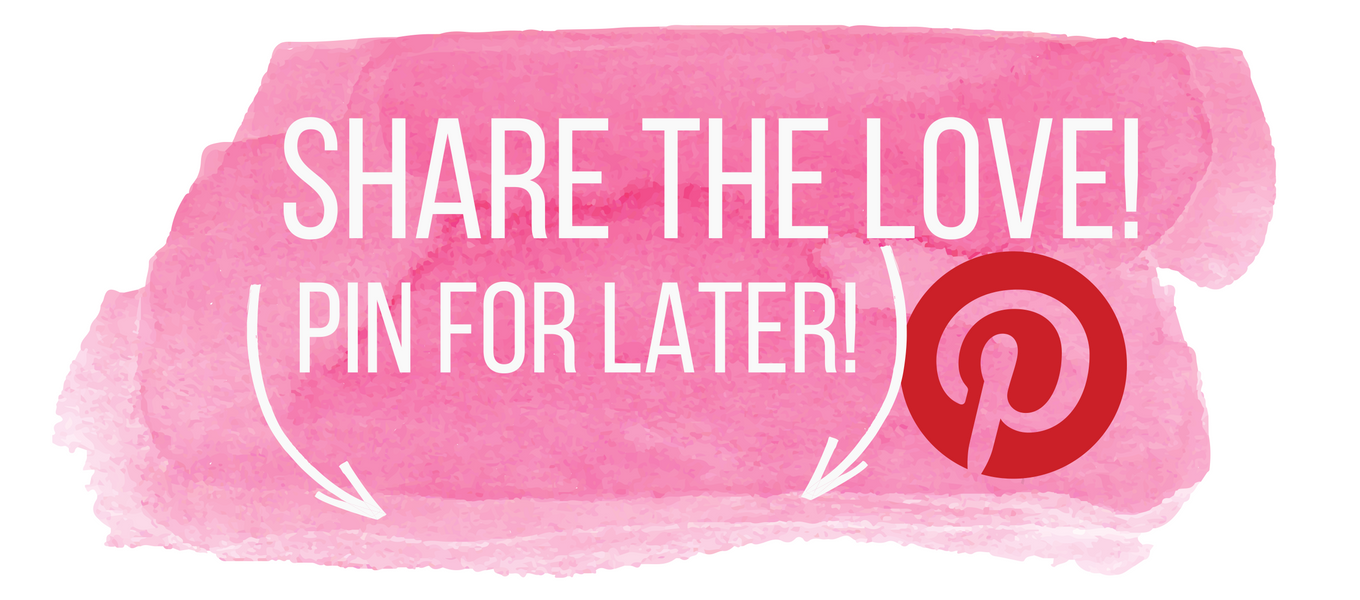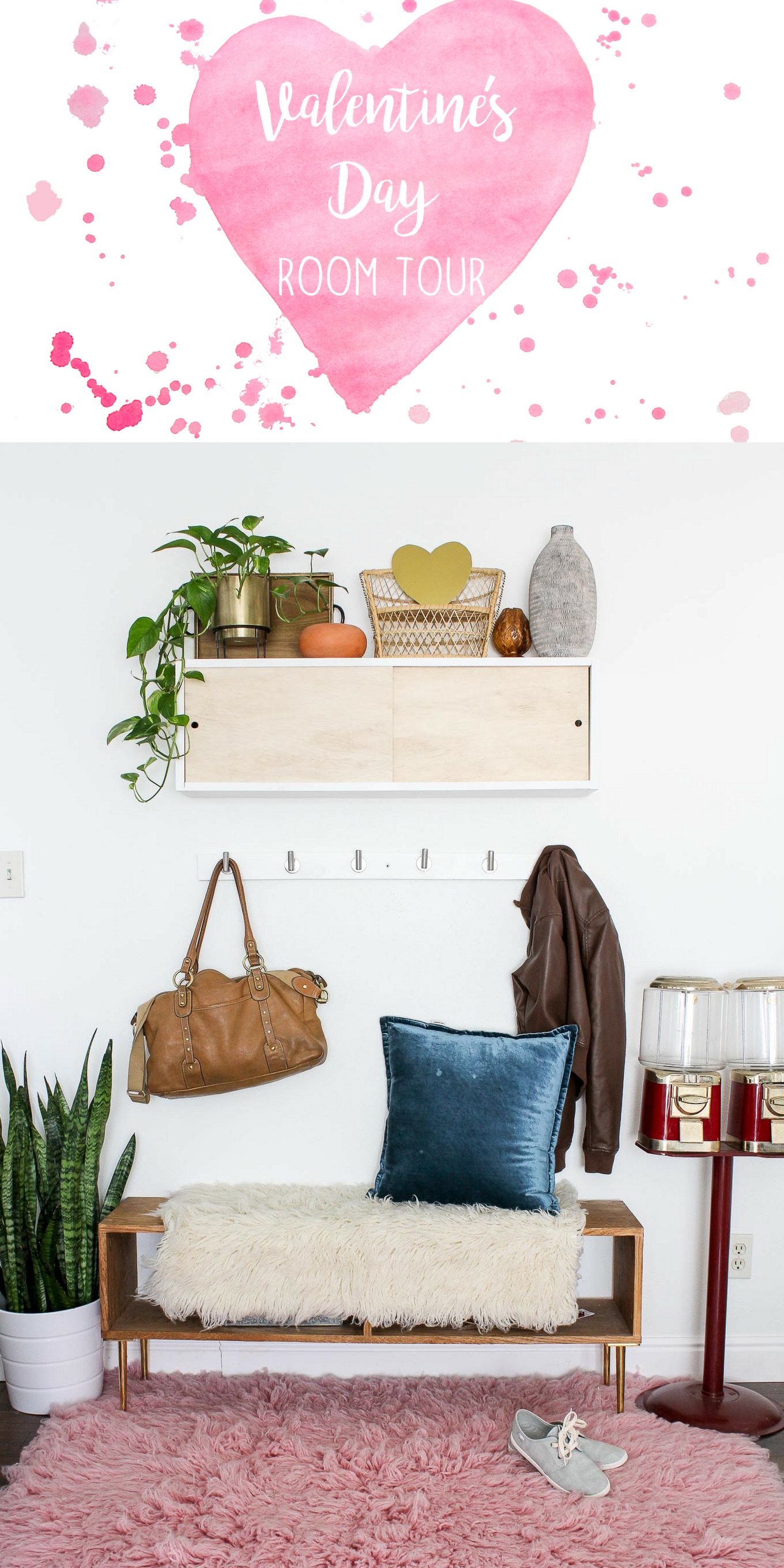 Shop This Post!
Want more AWESOME ideas...Check these out too!