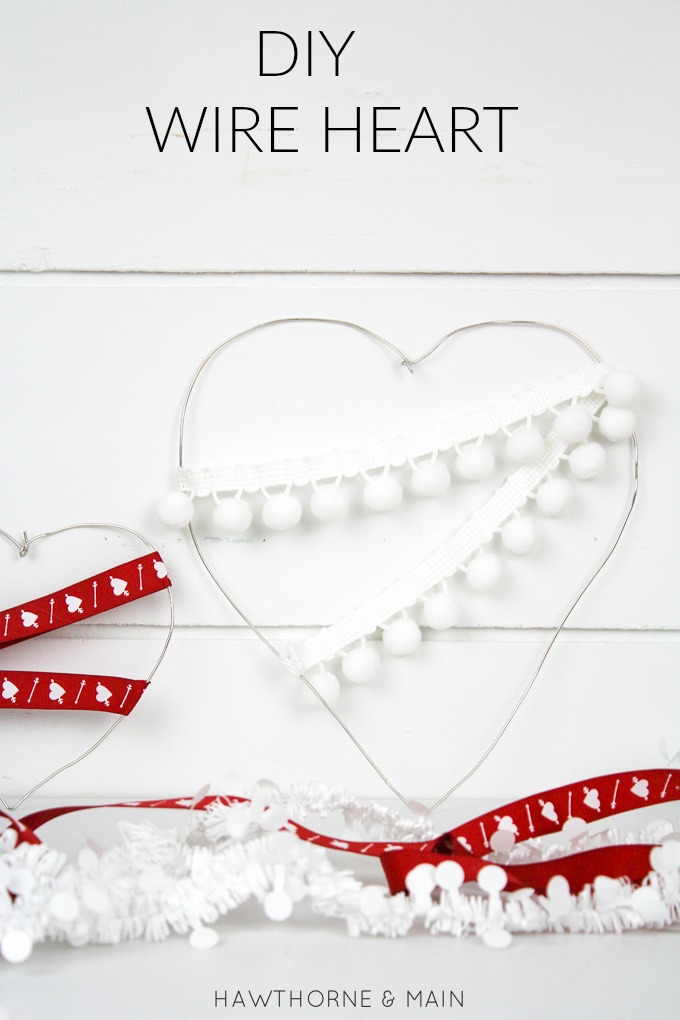 Last week I shared a super sweet love story with you…maybe I am just partial to it….I don't know…..but thank you all for all the sweet kind words.
Some of you may or may know that I am pregnant….we will be having another little one to help take over our lives….soon.
Maybe I am the only one with these feelings….
…but it's so hard for me to image loving another baby like I do Miss A…. am I so bad for saying that?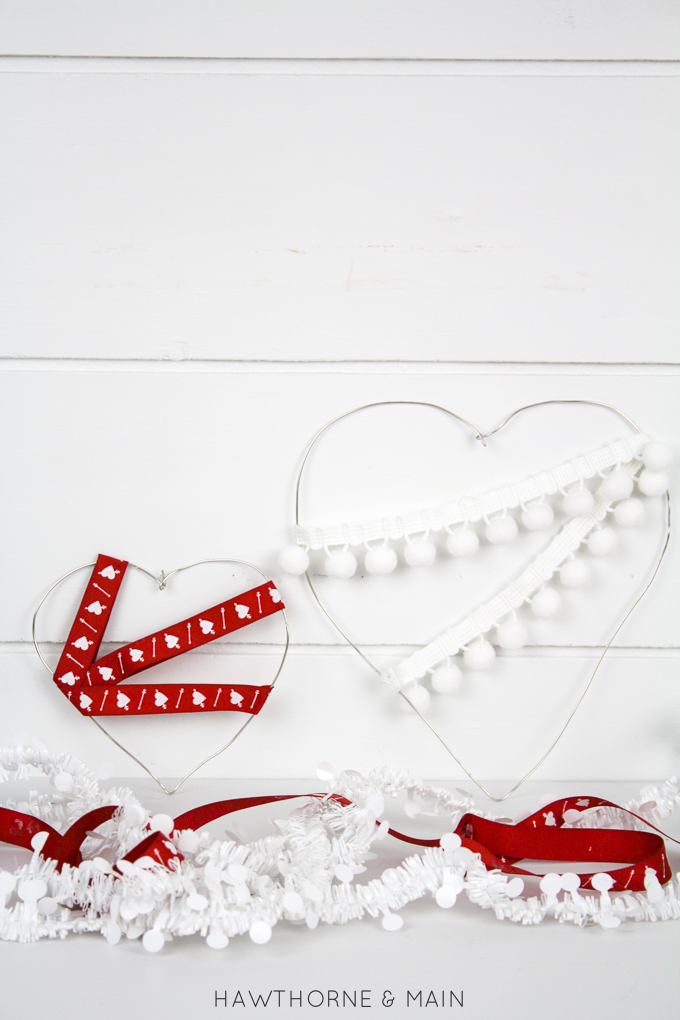 I had longed for so long to have a baby….years…When I finally got pregnant the first time, it didn't seem real, but at the same time it seemed right.
There have been so many ups and downs to being a first time mom…. when we thought we were getting into a routine she would decide she didn't need three naps a day or that she finally wants to go pee pee in the potty.  But we got through them.
Having to go through all of those ups and downs again…..sort of frightens me… not going to lie.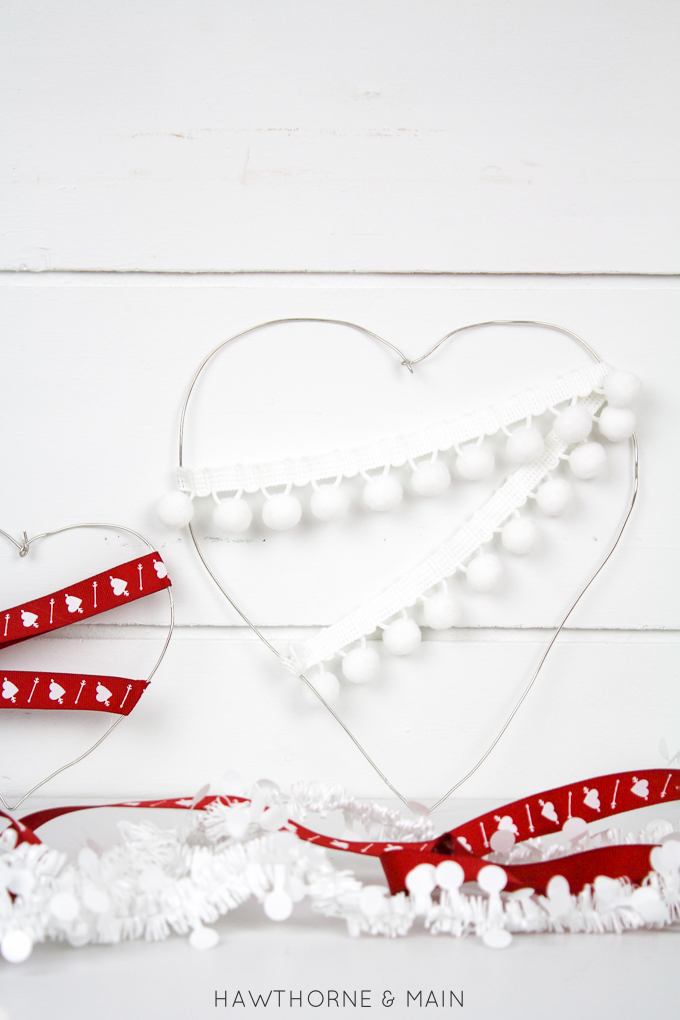 I wouldn't necessarily say that my family feels complete is just feels normal. Having another baby will be a shake up for sure…..I am not ready.
Plus…. you guys…. the stress of picking out a name is really starting to wear on me…I have been having dreams about picking out names….. this is serious.
Got any suggestions for me? I am looking for something unique, but not weird… and something that is easy to say and spell… I am totally not picky or anything….
I am sure we will love this new one to pieces…. and since the month of love is almost here I thought I would share these easy hearts with you guys!
SUPPLIES:
-ribbon/rope/pom poms….ect
-hot glue gun
-scissors
-20 gage wire
-needle nose pliers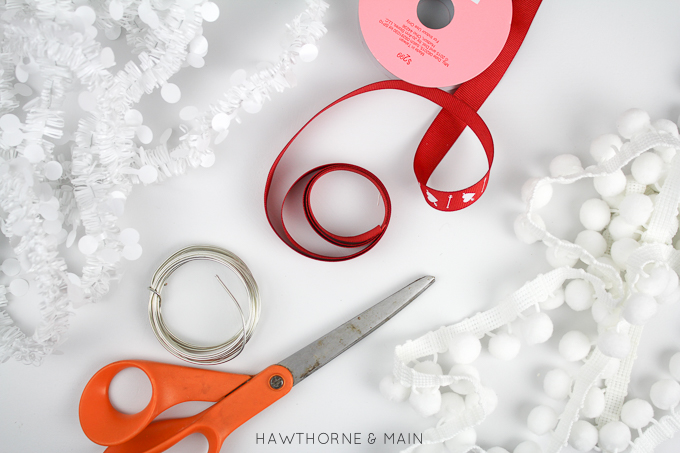 TUTORIAL:
Start by cutting the wire to the desired length.  The bigger heart is 36" long and the smaller heart is 24″ long, for your reference.
Fold the wire in half, making a point.  This will be the bottom of the heart.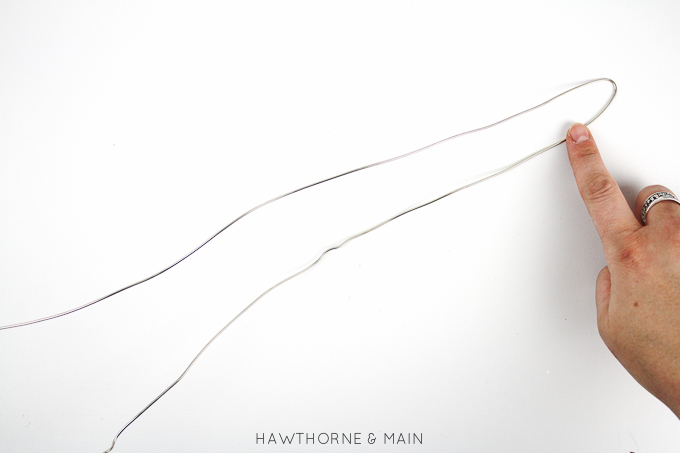 After you have the wire folded in half, bend the other two ends of the wire into a heart shape, adjusting the curve of the heart until both sides are even. It takes a little bit of playing around to get it just right.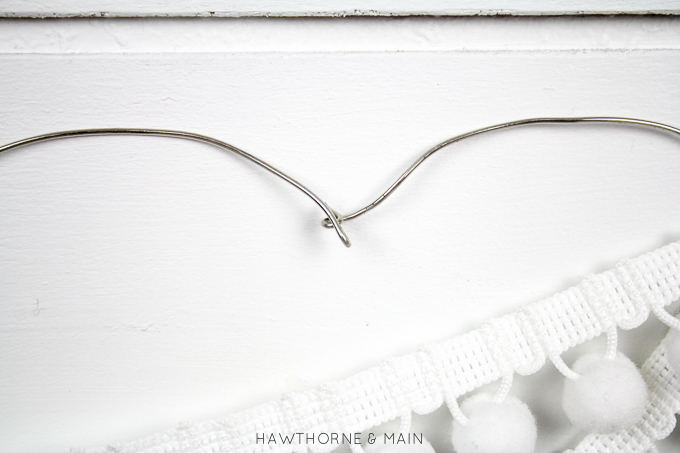 Once the heart looks good use the pliers, to make loops in the wire, so you can attach the two ends together.
Now to embellish…..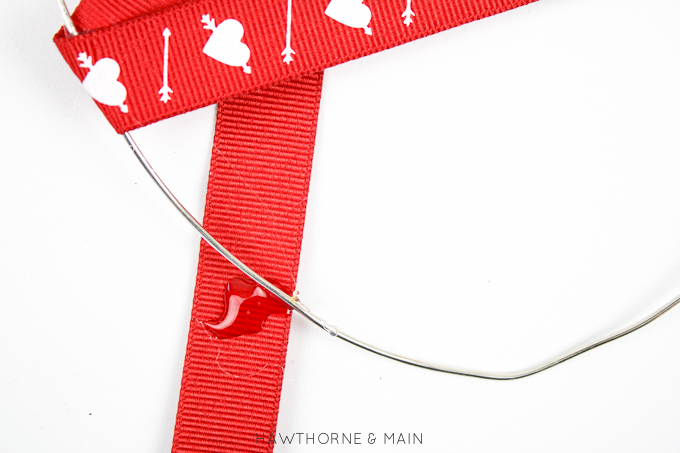 Usine ribbon, rope, lace, or any other type of decorate trim to make a custom heart.
Wrap the ribbon around the wire, securing it into place using hot glue.  Wrapt it around once or twice or fill the whole heart up.  Either way it will look fabulous.  I think that these would look darling hung up on a wall with 3-5 in a group.
Even though I am so nervous to bring home baby #2, I know that she we will be our latest love story….with a few ups and downs.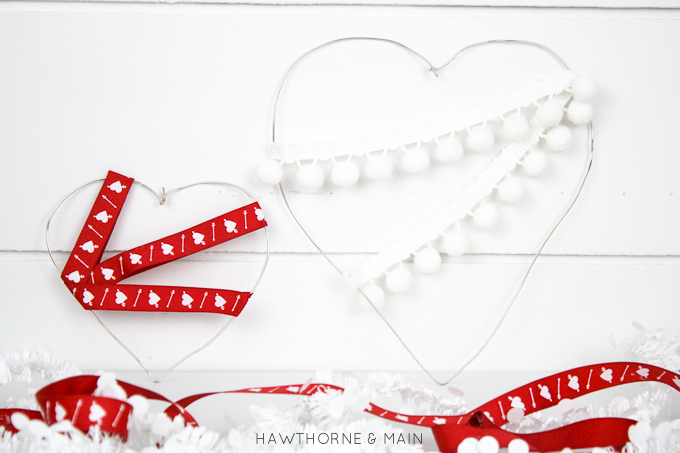 Want more AWESOME ideas...Check these out too!