I had my first real mom fail this week….Maybe I have said that before….
I almost don't even want to share the sad details……
I feel like we are friends and what the hey, you can tell friends your most embarrassing moments, right…….
I hope we can still be friends after this!
The other day I was on a mission…..
The task….finish and complete 12 errands, all before nap time….and without a meltdown.
Tough mission for sure!
The morning started off perfect.  Everyone got up on time, but not too early.  Everyone ate their breakfast. The dog didn't even have scrambled eggs thrown on her, a true feat.  The day was going to turn out great.
I calmly rushed Miss A out the door and we were off.  I packed the sippy cup, cracker cup, diapers, wipes and an extra snack……just in case.
I think we made it to errand number 8, which wasn't too bad, when it all hit the fan.
We arrived at Target….
If there is anything in the world that could calm a poor rushed mother's spirit, it's Target.  I mean doesn't the color red just kinda make you smile….. it does for me!
I found myself smack dab in the middle of Christmas heaven, so much plaid…… and other pretty things.
I sort of got lost in all the beauty…I found myself walking up and down the same isle over and over taking it all in!
As I accidentally put another home decor item into my cart I caught a glimpse of Miss A…..
She was sitting there content…. no sippy, no snacks, but her legs from the top to the bottom were SOAKED…..
Any guesses……??
I will give you a hint….it was still warm…haha
In my hustling and bustling, checking off my to do list and getting caught up in the pretty things at Target, I had totally and completely forgotten to check the diaper…
Not only had it leaked….I would say it gushed…..
So, my question is……
What is a mother to do when she has a full cart of stuff and a soaked kid….?
We quickly and calmly left the store…… sigh
Because, ya know,  The diaper bag was in the car!
I guess the upside is that Miss A got to run the rest of the afternoon without pants, and loved it.  Plus, I now get to make another trip to Target… hopefully without incident.
Are you wanting to see more red in your life….. maybe a trip to Target will help you out a little!
Today I am giving away a $40 target gift card, just cuz!
I have teamed up with a bunch of my blogger friends to host some amazing giveaways! Please check out what everyone else has to offer.
I hope you win!!
Welcome to the ThankFULL for Giveaways Hop brought to you by The Hopping Bloggers! Hosted By: Mama Smith's | Women and Their Pretties Co-Hosted By: Comeback Momma | Better on a Budget | Our Mini Family | SassyGalBeauty Many bloggers have come together to bring you a chance to win some amazing prizes! Go ahead and enter them all because there is no limit to how many you can win! Good luck!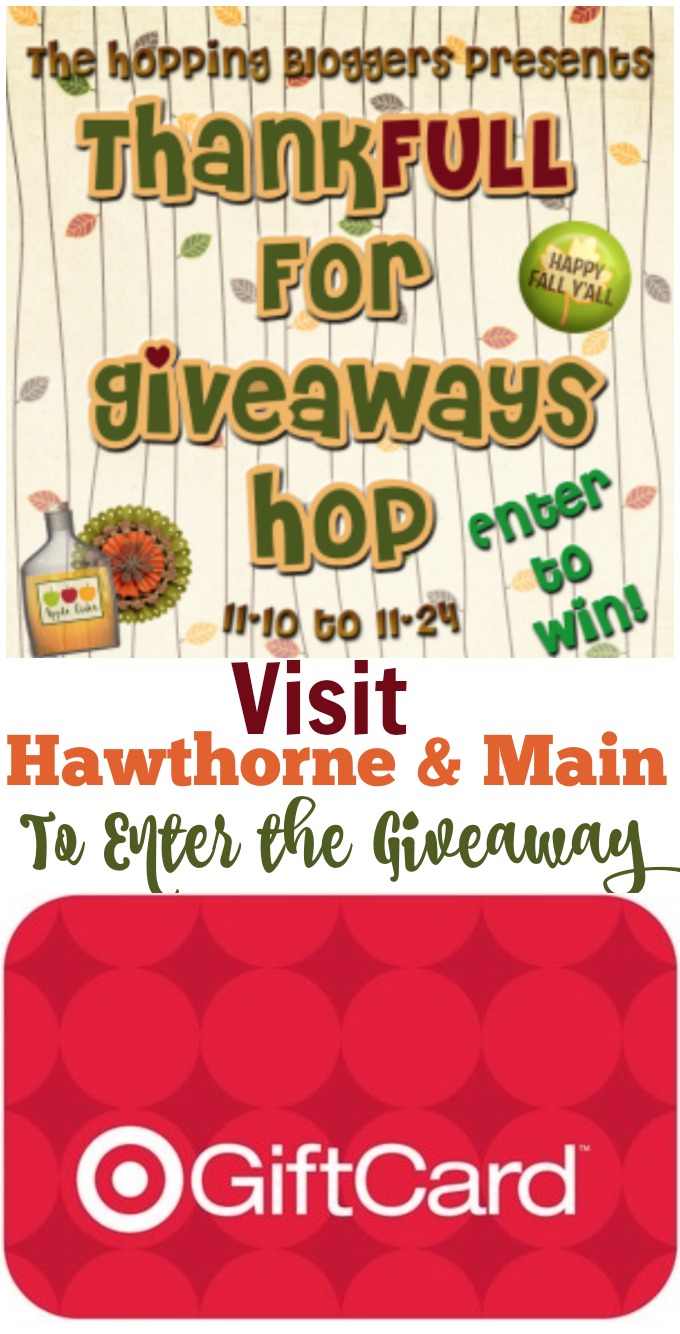 Want more AWESOME ideas...Check these out too!