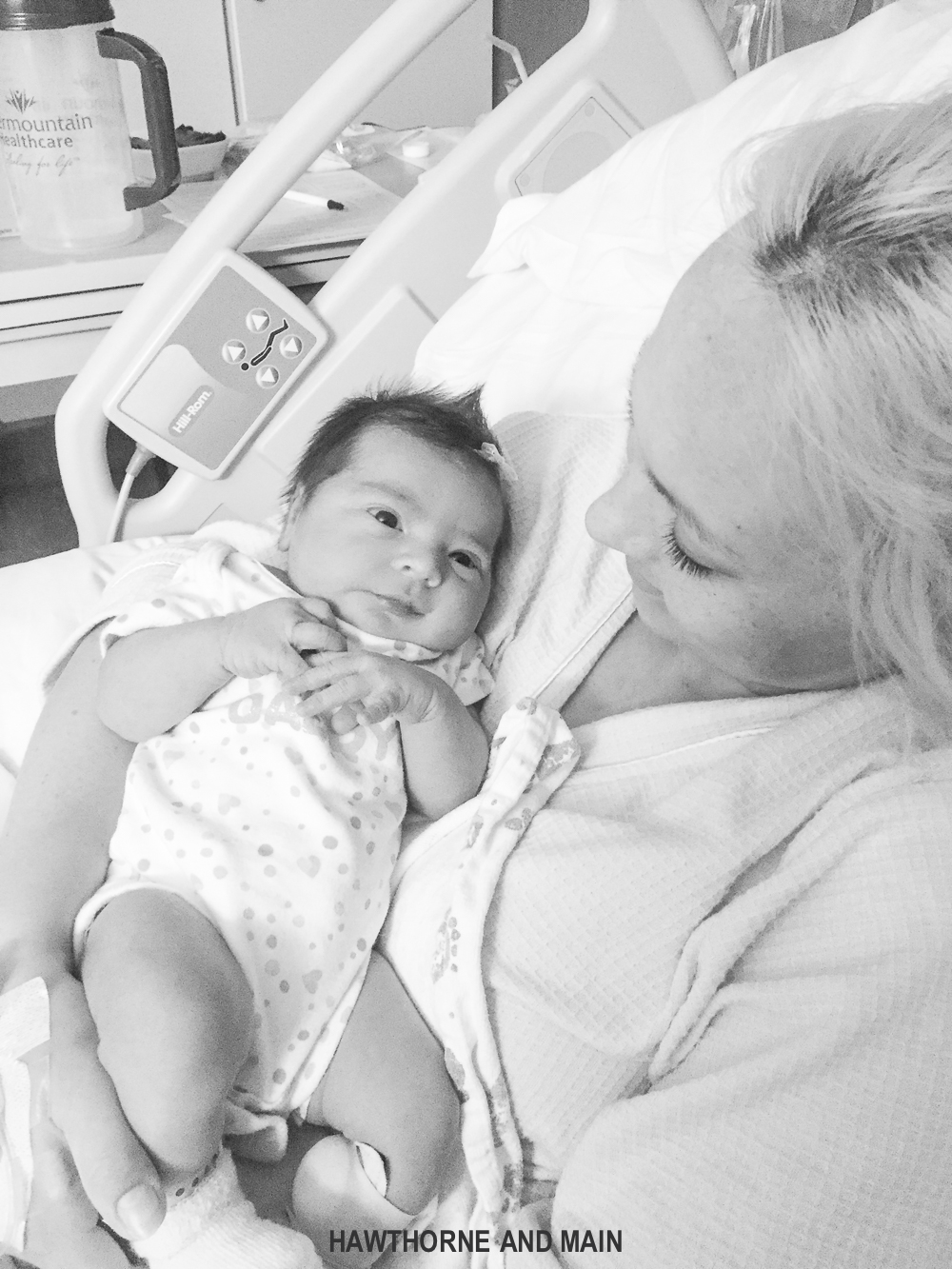 Our world has been shaken, turned upside down…
…Is it normal to say the last 3 1/2 weeks have felt like a dream?
I looked at the baby last night and for the first time it felt REAL.  These past few weeks I have been a robot going through the motions….feed, burp, change diaper, close my eyes for two seconds and start again.
But last night…
…when I looked at her my heart filled to the top…. I was full of joy.
I love birth stories.  For something so common as a birth….every story is unique.  If you aren't into reading them, I totally understand.  But, here is how miss Jada entered the world!
On Wednesday April 13th I had a doctor appointment.  The previous 2 weeks I declined to be "checked."  It is SO uncomfortable and I felt like it wasn't necessary.  On this visit I decided to get checked since my due date was just 3 days away.  I was dilated to a 2.5 and my cervix was thinned 90%.  As soon as I got home from the doctors I decided to go on a walk.  I packed up Miss A in the stroller and brought the dog Mazie along too, she after all my first born.  The walked ended up going longer than expected…I was feeling good so I just kept going.  I walked about 3 miles.  I started to contract on the walk but they weren't consistent or strong so I figured I was ok.
When I got home Mr. Main and I had planned to run a few errands and since I was still feeling good we finished all the errands.  A trip to the local nursery, home depot, the grocery store, and finally a picnic at the park. We got home from the park around 1pm and put Miss A down for a nap.
By 4pm my contractions were coming on stronger and closer.  I decided to call my mom to let her know.  Right after I called her my contractions started to come closer and closer.  At 6pm Mr Main said to me we are going to the hospital.  My first thought was that I was ok, I could last a little bit longer.  He insisted that we go NOW.
Ooookkkkkaaayyyy….we went.
I was so worried that I wasn't dilated enough and that they would send me home.
They checked me and I was dilated to a 4 and fully thinned.  I got to stay!!  Within an hour I was dilated to a 6…I was progressing pretty quickly.  This was such good news because with my last pregnancy my progression was so slow….my body actually stopped progressing after being dilated to an 8 for four hours, which ended in a c-section. Not fun!
They escorted me to room number 308. This ironically is the same room I was in for my last labor.  I was hesitant to enter as I was unsure if I would be able to have a successful VBAC.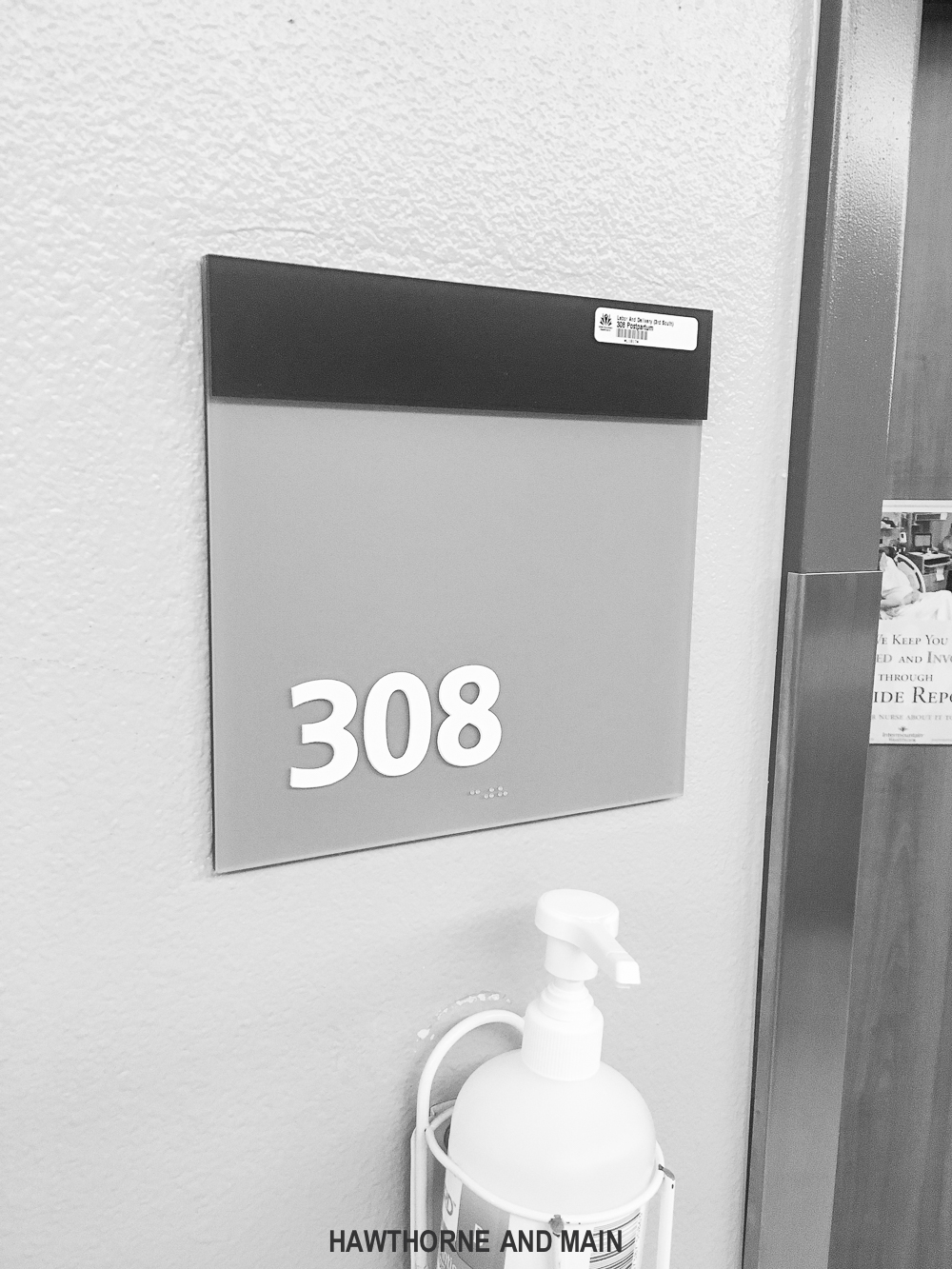 Even though I was progressing pretty fast I decided to get the epidural.
My last pregnancy I had to have a c-section and I wanted to be able to have a VBAC this time.  Like, really really really bad.  I thought that I would have a better chance at having a VBAC if I had the epidural.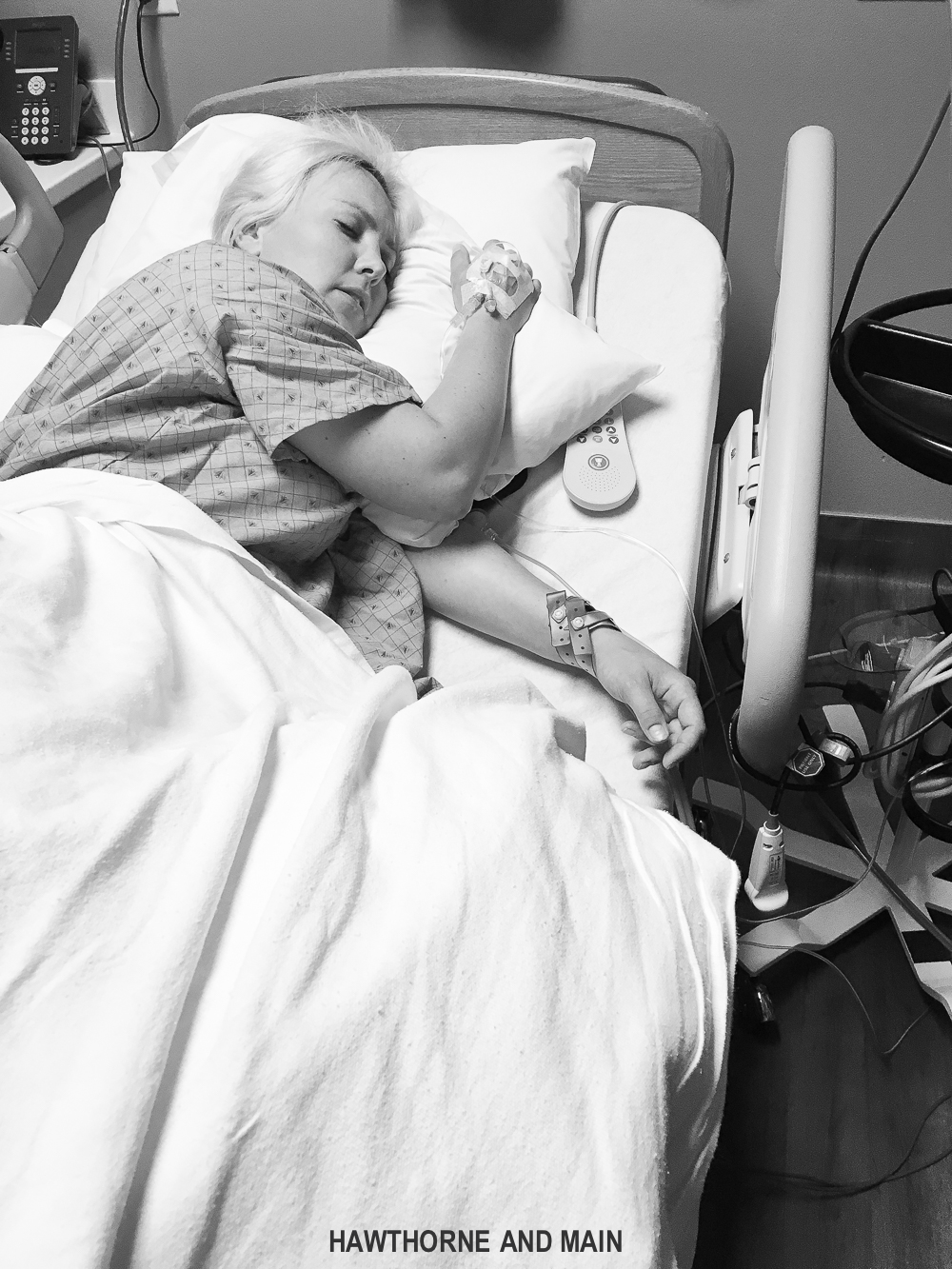 I am a firm believer that every woman deserves the right to make her personal choice on what medication she does or does not want to take….enough said!
As soon as I got the epidural my body slowed down.  I spent the next 9.5 hours moving and re-situating to get my cervix to fully dilate.  My nurse was AMAZING.  I could not have asked for better care.  Finally at 3:45 am she told me it was time to PUSH.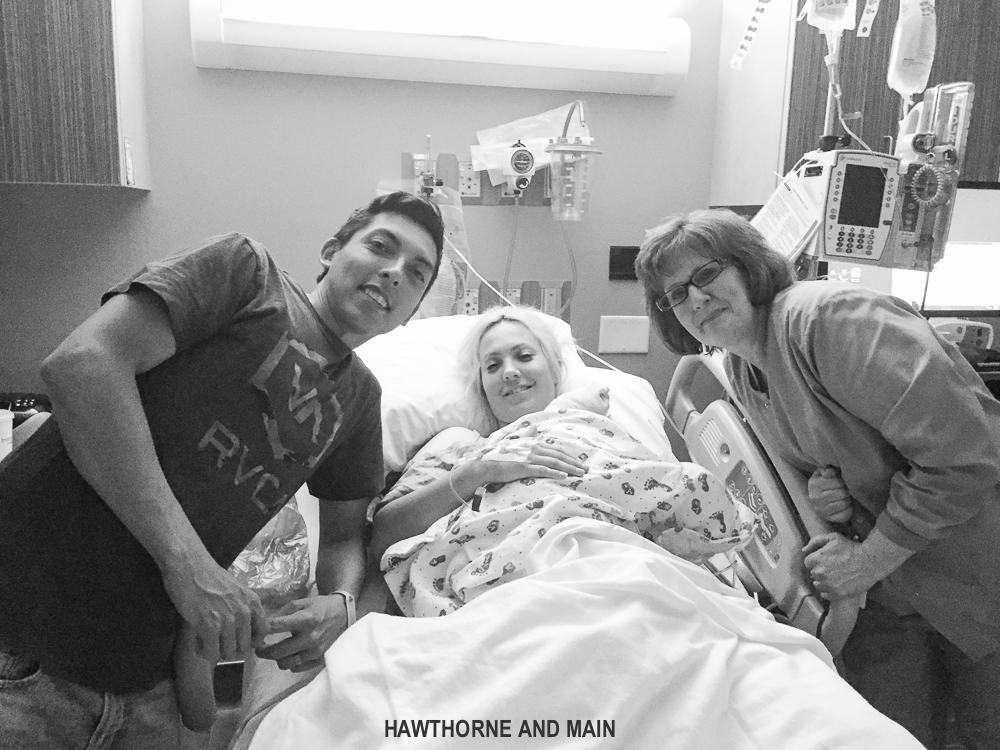 I really had no idea what to expect on having a vaginal birth, since I had a c-section last time…. let's just say it's a whole new ball game…I think both Mr Main and I were all  😯  😯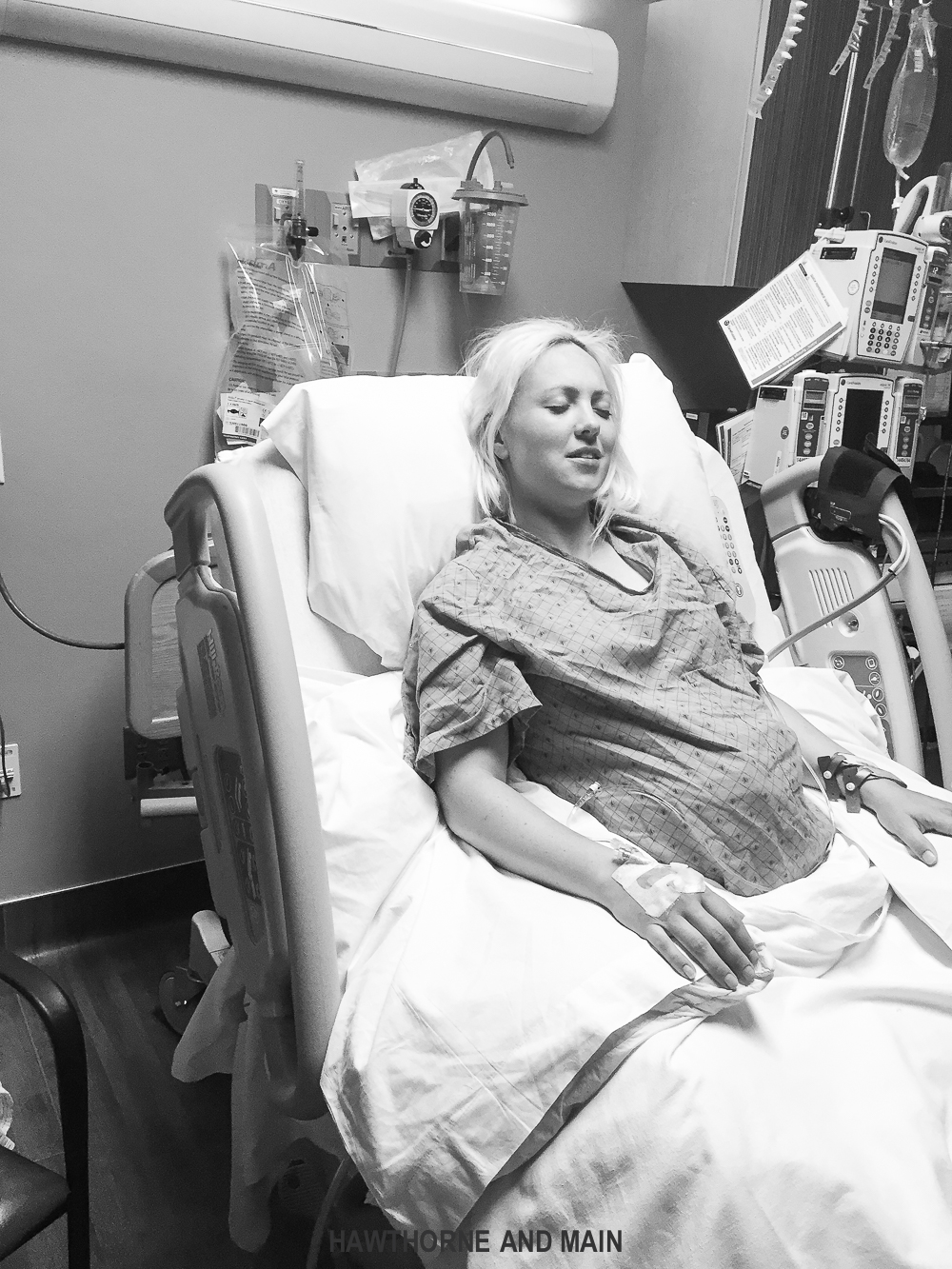 I pushed for almost 2 hours.  The baby came at 5:34 am on Thursday April 14th.
This girl has stollen our hearts.  She is the best baby.  Even though it still sort of feels like a dream….this girl belongs with us.
I recently got back all the pictures from her newborn session….I cannot wait to show you.  She is adorable.  #notbiasedatall!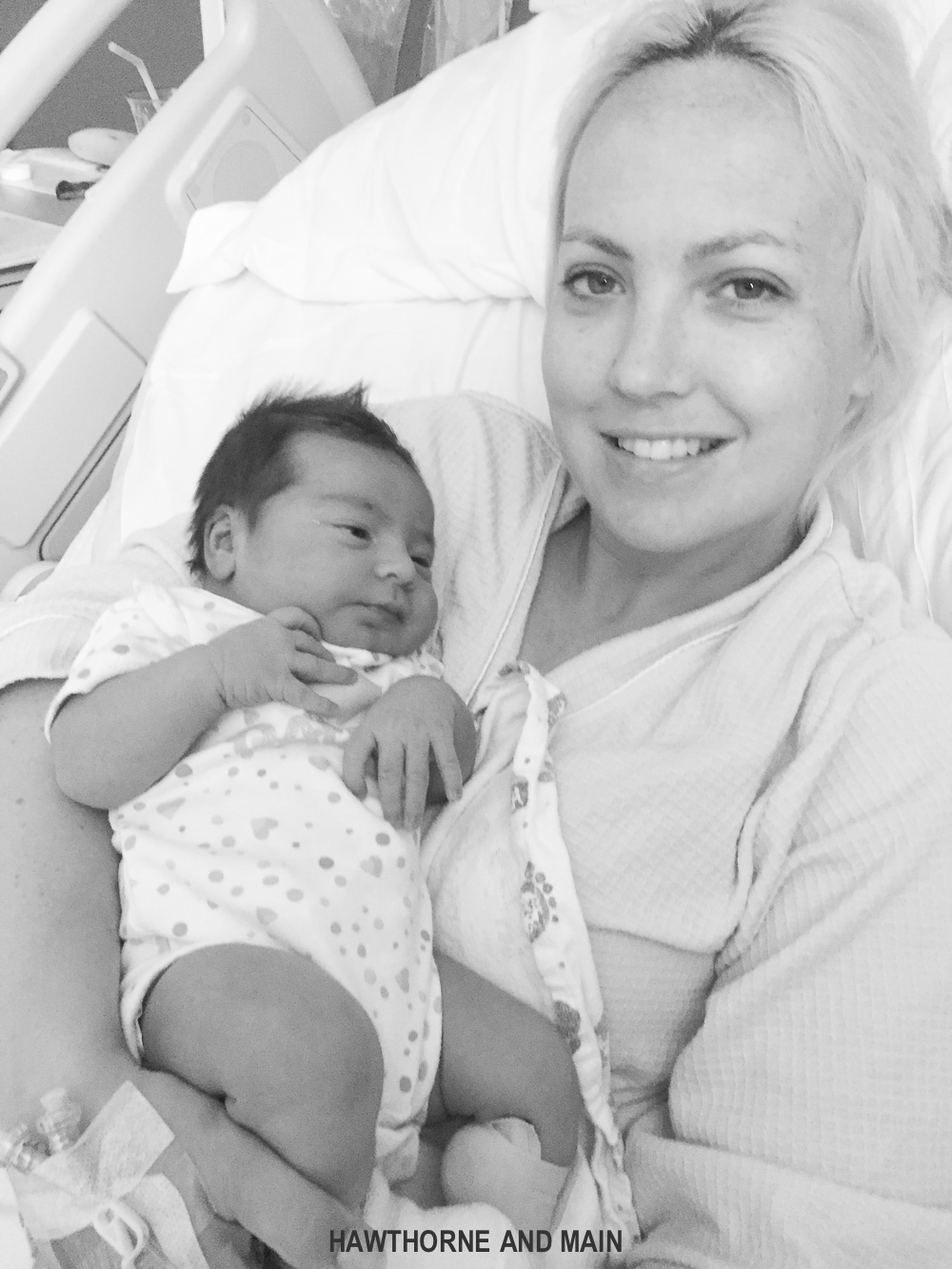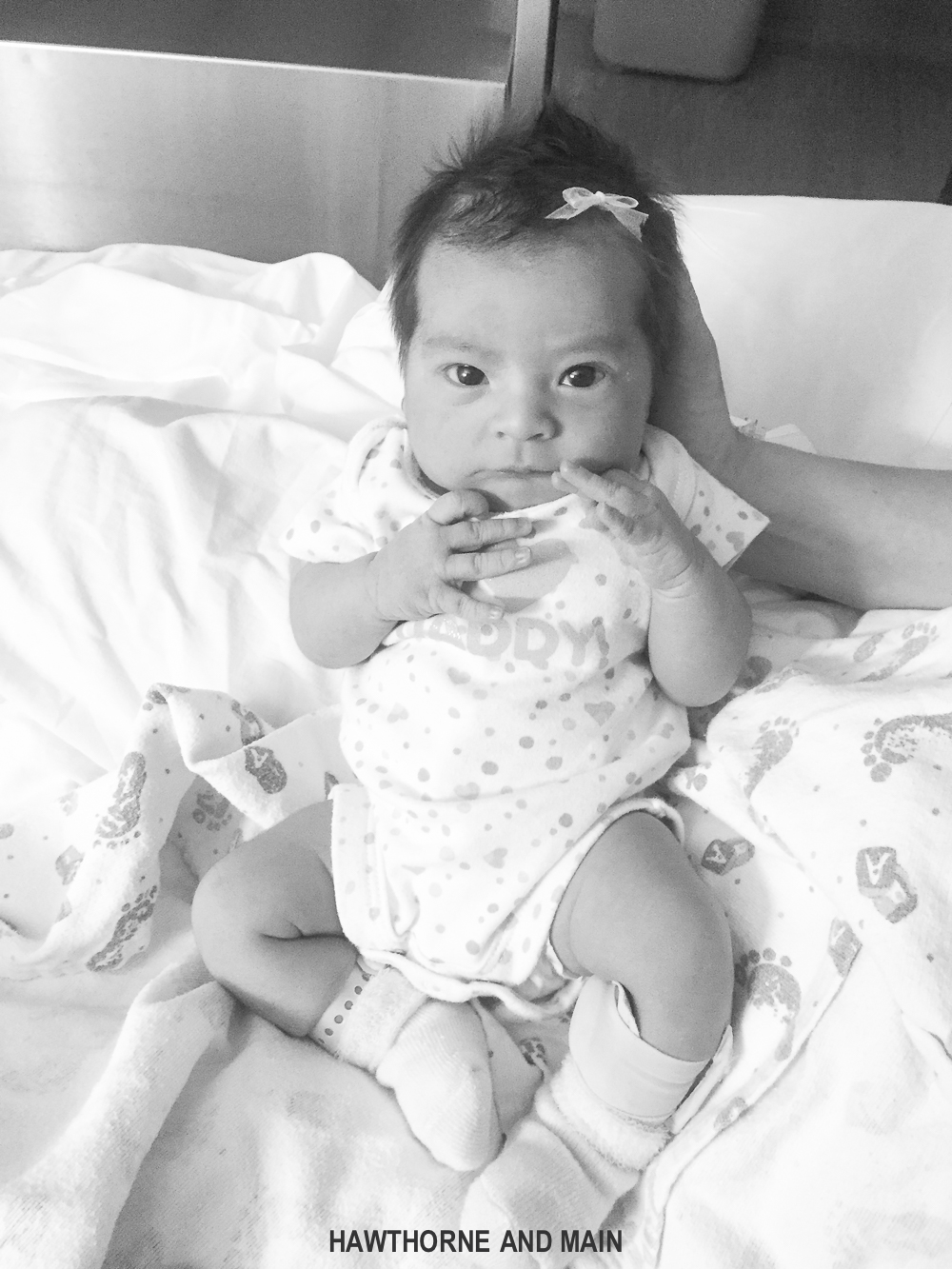 Want more AWESOME ideas...Check these out too!