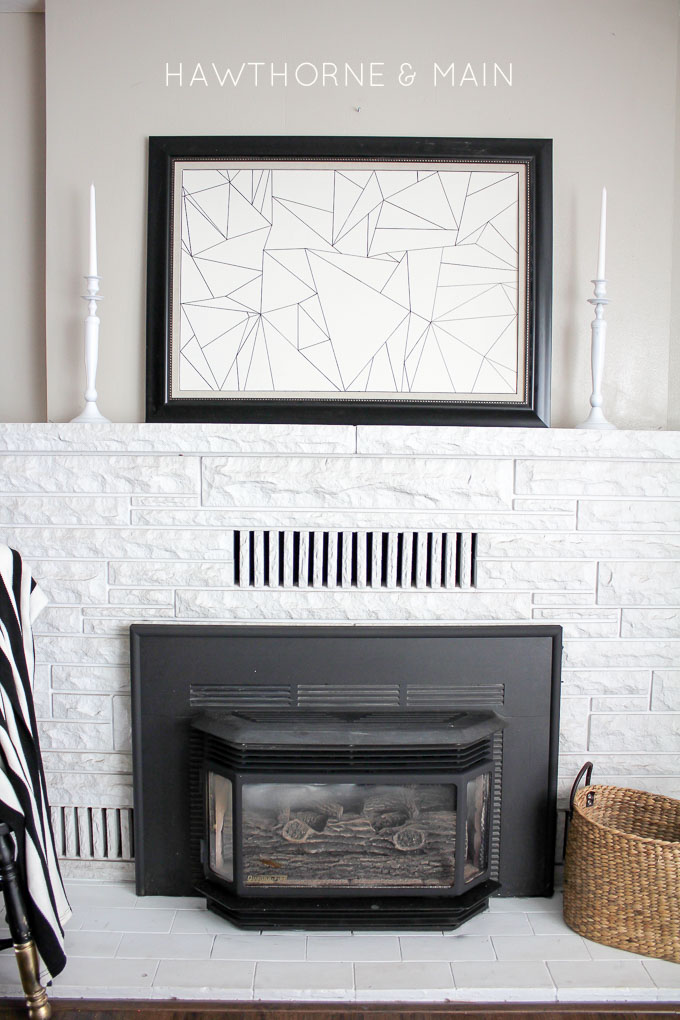 I think we have all heard the saying "Never judge a book by its cover." But have you ever heard the saying:
"Give all of your junk to the DIY blogger down the street, she'll know what to do with it!"
Luckily for me, I have heard the first saying and yes, people bring me their junk.
It hasn't always been like this but as people are becoming more familiar with my blog and when I tell them I like to take old things and give them new life, they sort of remember that and bring me their discarded treasures.
This is the exact scenario of what happened when I received this picture.
My neighbor, who just recently got married came knocking on my door one afternoon.   When I answered the door, there he was standing in the doorway holding this gigantic picture frame.   It stands about 2.5 feet wide by 3 feet tall.  Its pretty big.
He told me the story about how his new wife had received this particular picture from her old boyfriend. I guess the sight of the picture brought back bad memories.  What got me was the giant red ribbon and bow that was still wrapped around the frame.  I didn't ask about that, but I did happily take the picture!
As any good thrifted or donated piece of junk goes, it went out to the garage until I could come up with a proper solution to make it pretty.  Don't get me wrong, I like the Eiffel Tower, I have never been in person but would love to go someday.  The stye of the art just didn't fit.  When I finally came up with the idea of how to make it pretty I was super excited! Let me show you how you can turn an outdated picture into updated art!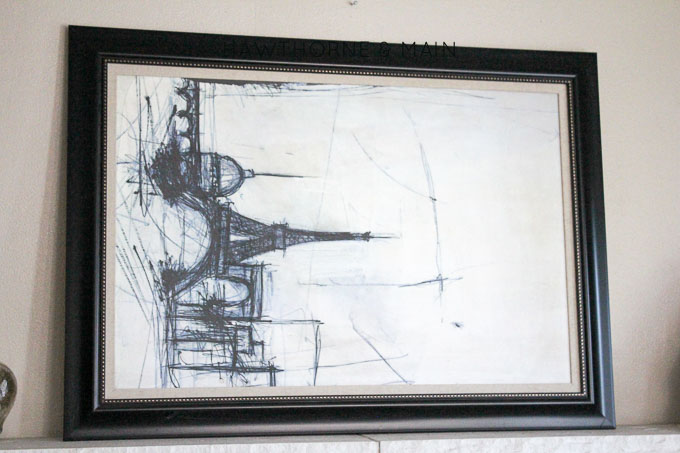 SUPPLIES:
– Old Picture
– White Paint
– Sharpie Markers
– Acrylic Ruler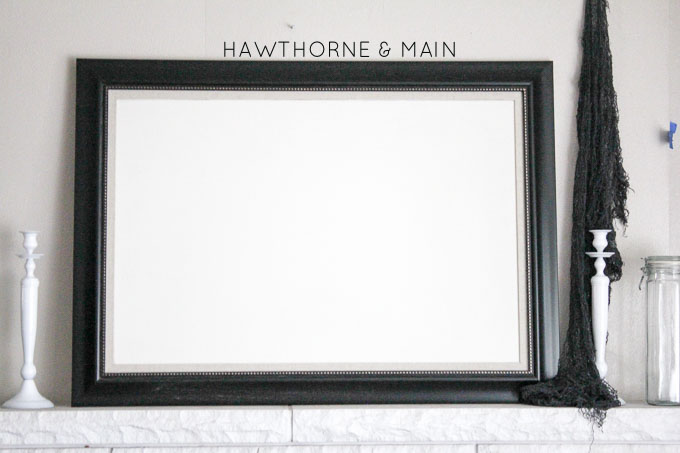 TUTORIAL:
To start,  paint the entire thing with some white paint. This is the best project for using up any left over white paint from a previous project.   I think this paint had a satin finish.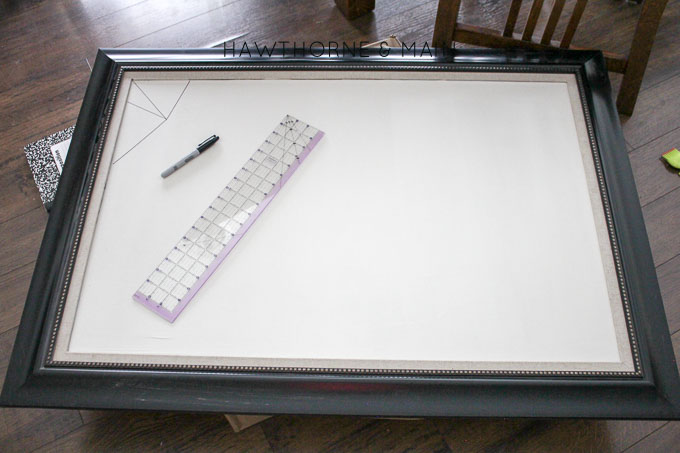 After the paint is dry grab your black sharpie marker and your acrylic ruler.  At this point you get to be creative and start to draw triangles and quadrilaterals (4 sides shapes). Take your time and don't stress about it. It will come together just fine!  Adding lines in one of the corners will give you a good starting place.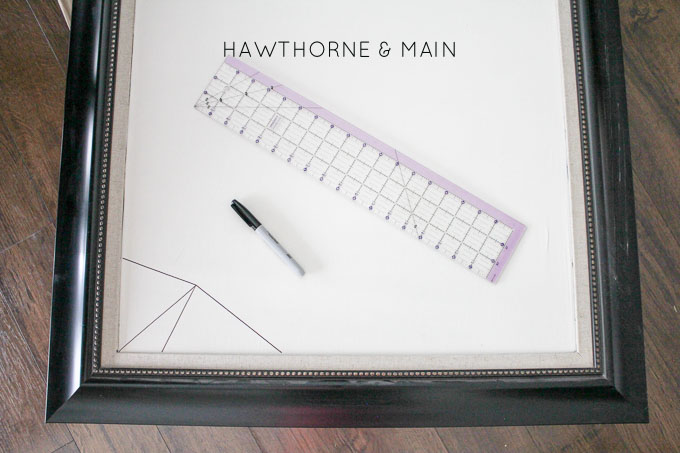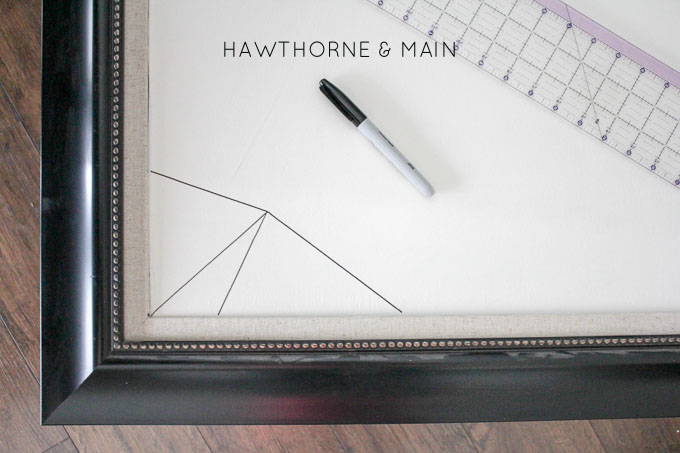 After a few minutes of drawing lines with your ruler, you will have something similar to this! A beautiful new piece of art!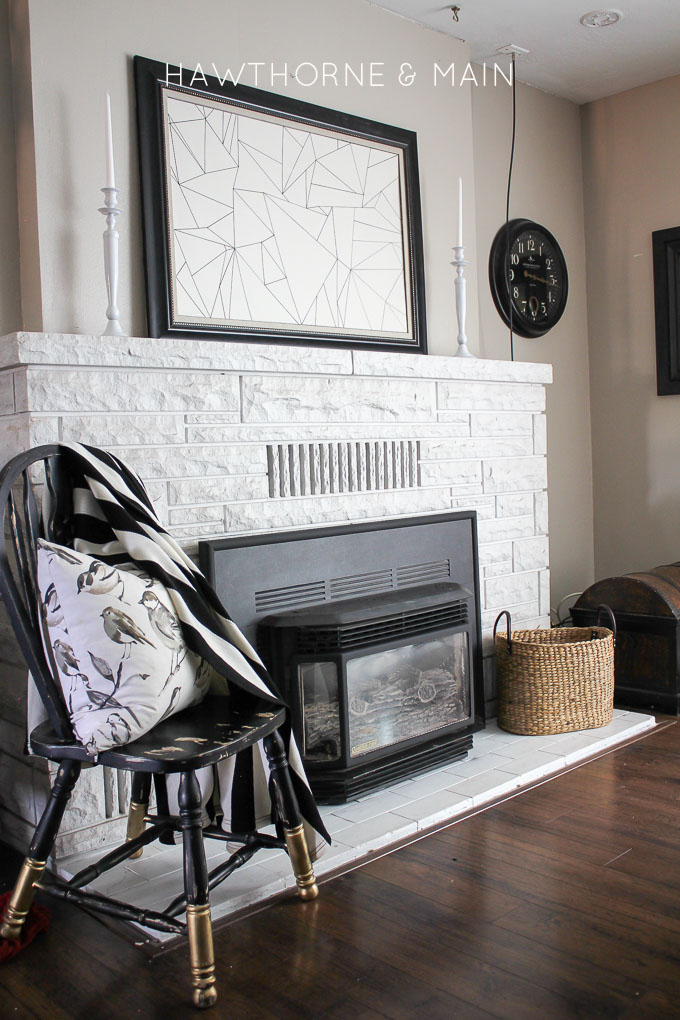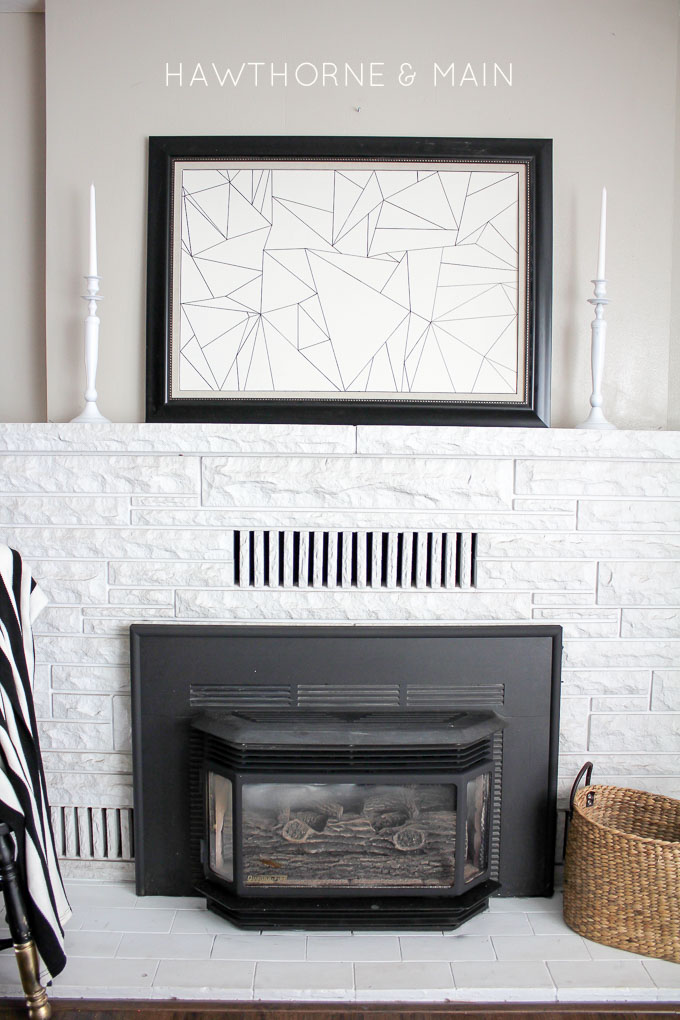 I have to say that I am pretty impressed with the way that this turned out. It was super duper easy and now this piece will be a great staple piece on my mantle for the next few months. I am excited to show you guys how you can use a staple piece as the the main focal point by adding different accents around it!
So, go grab a old picture and lets turn it into updated art.
Want more AWESOME ideas...Check these out too!