I think I am shaking in my boots…
It's scary to put myself out there and set such a definite deadline.  If past experience really is the best way to tell the future, then I am doomed.  We are currently working on The Suite Pecan and the Carport to Garage project, both fairly large projects.
But at the same time I am so excited to announce that I am going to be participanting in the One room challenge this year hosted by Calling it Home.
Today I want to take a little walk down memory lane to see where this room really started along with the few updates we did when we initially moved into the house.  And now, we will finally be giving it the makeover that it deserves.
When we bought the house it was riddled with paneling…..paneling was EVERYWHERE.  The bedrooms, the living room, the family room, all of it was paneling.
Wall to wall paneling.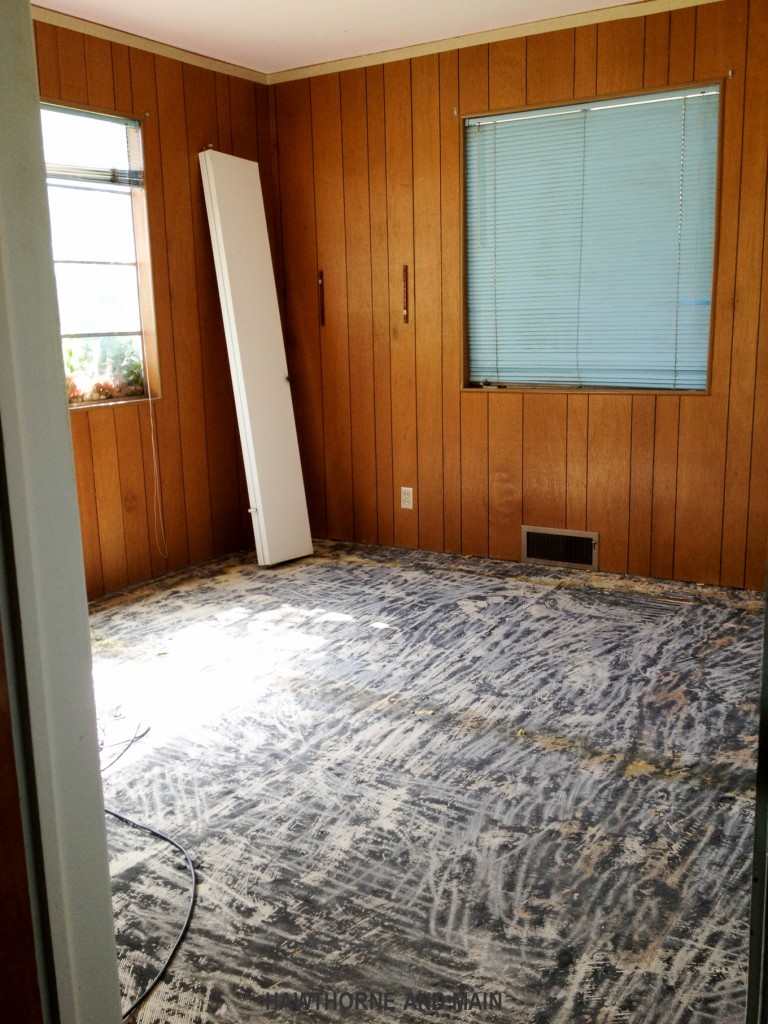 After removing the paneling on one of the walls we found that it actually had a window in it, still intact….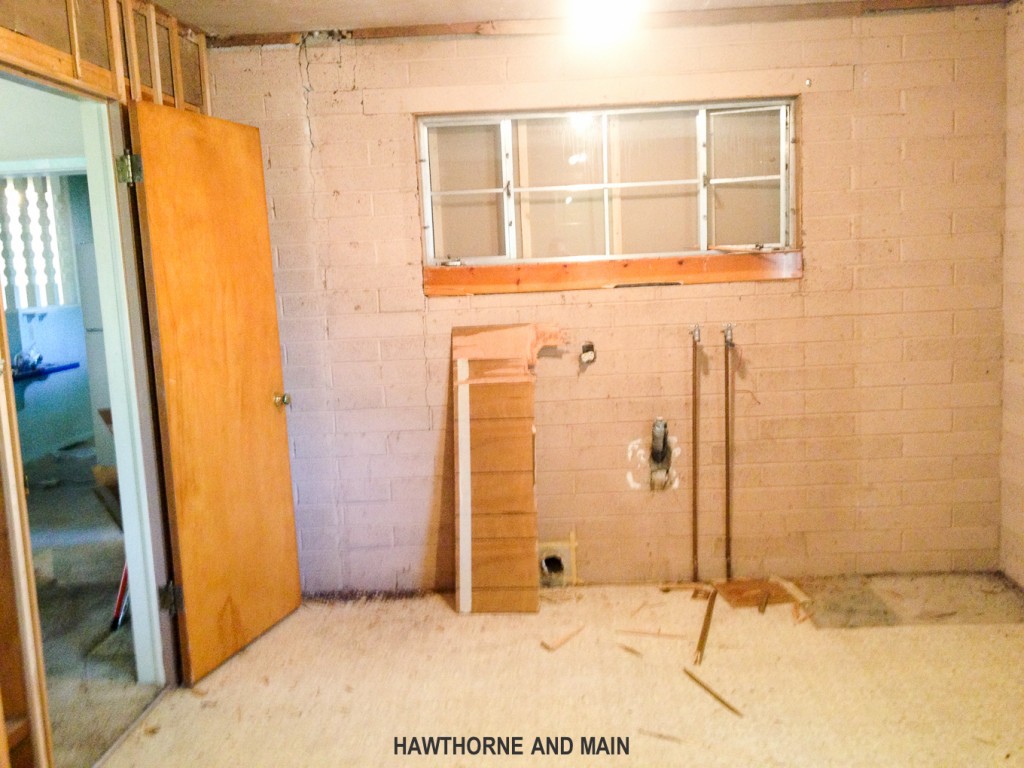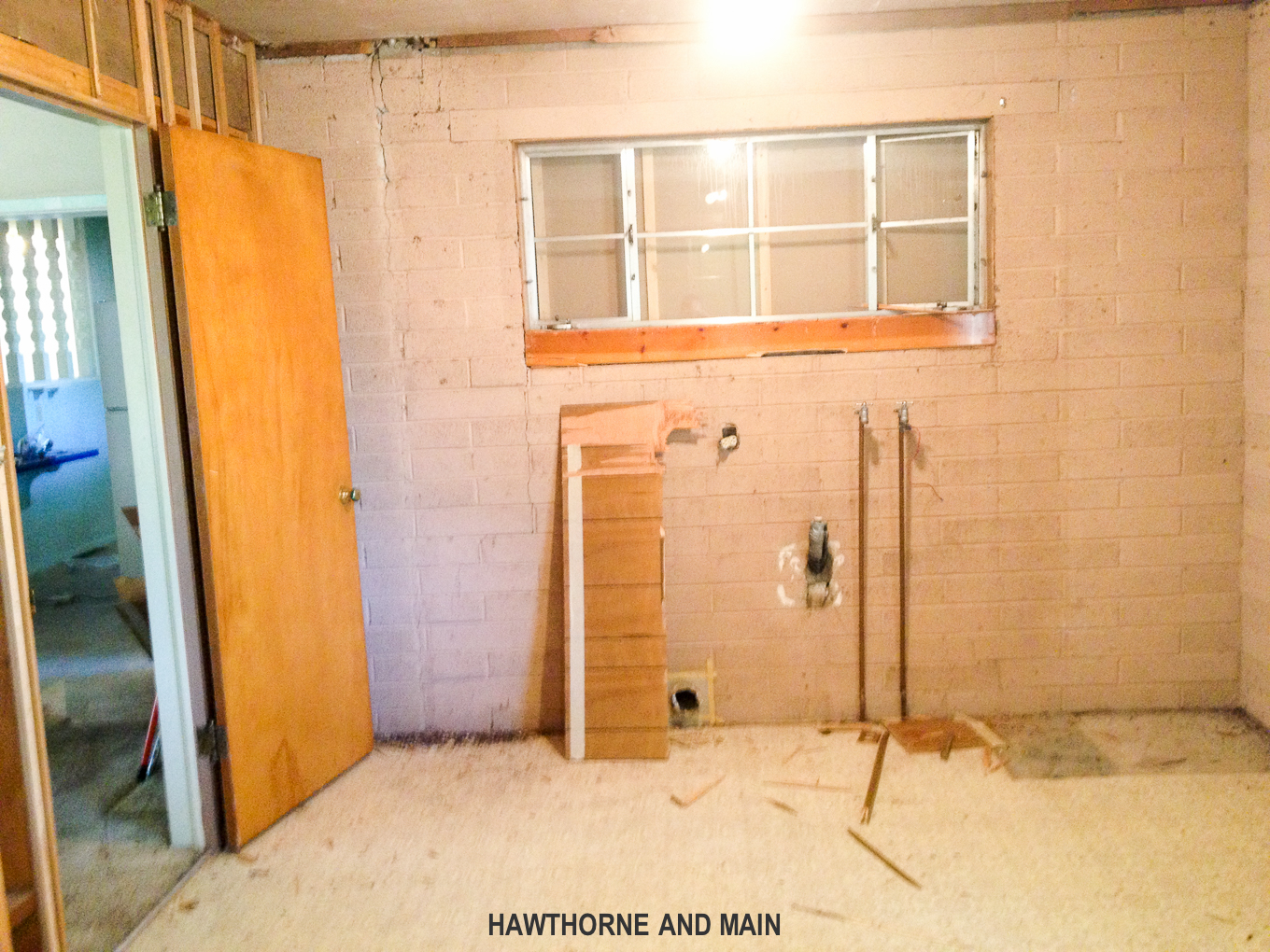 Under all of the paneling was brick.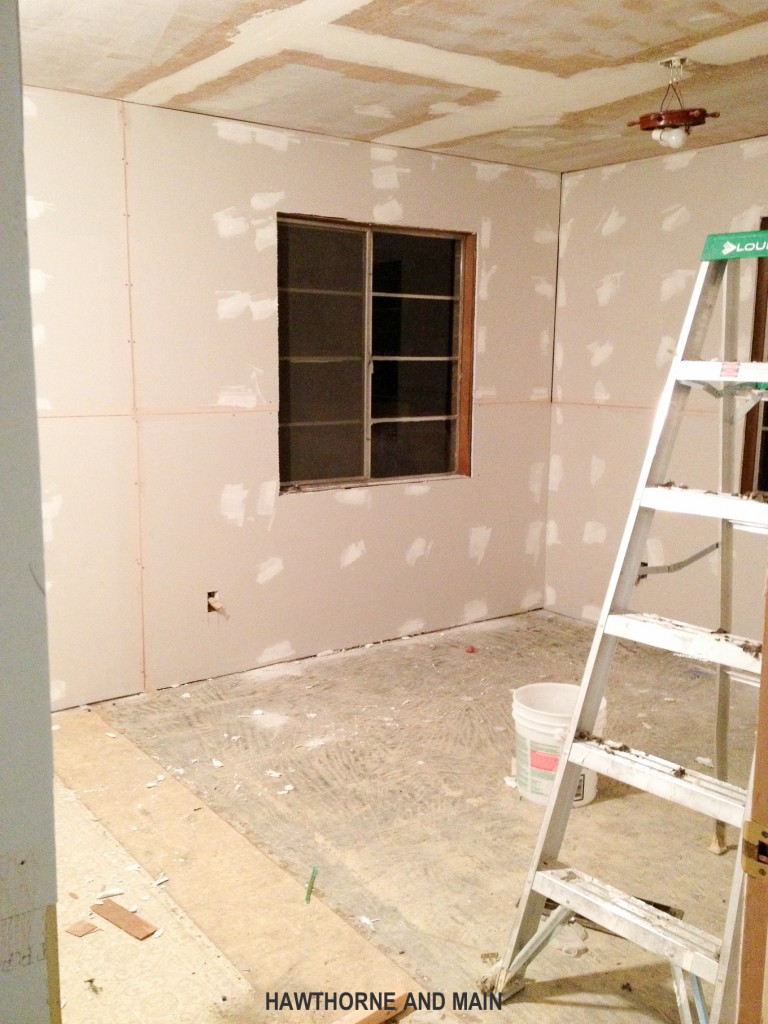 And so began the late nights of installing sheet rock.  Have I ever told you how much I hate it…. At the same time I love doing hard things.  I get so much pleasure out of doing something myself rather than paying someone to do it for me.  I don't know why!
Below is the wall that had the window in it.  Gone!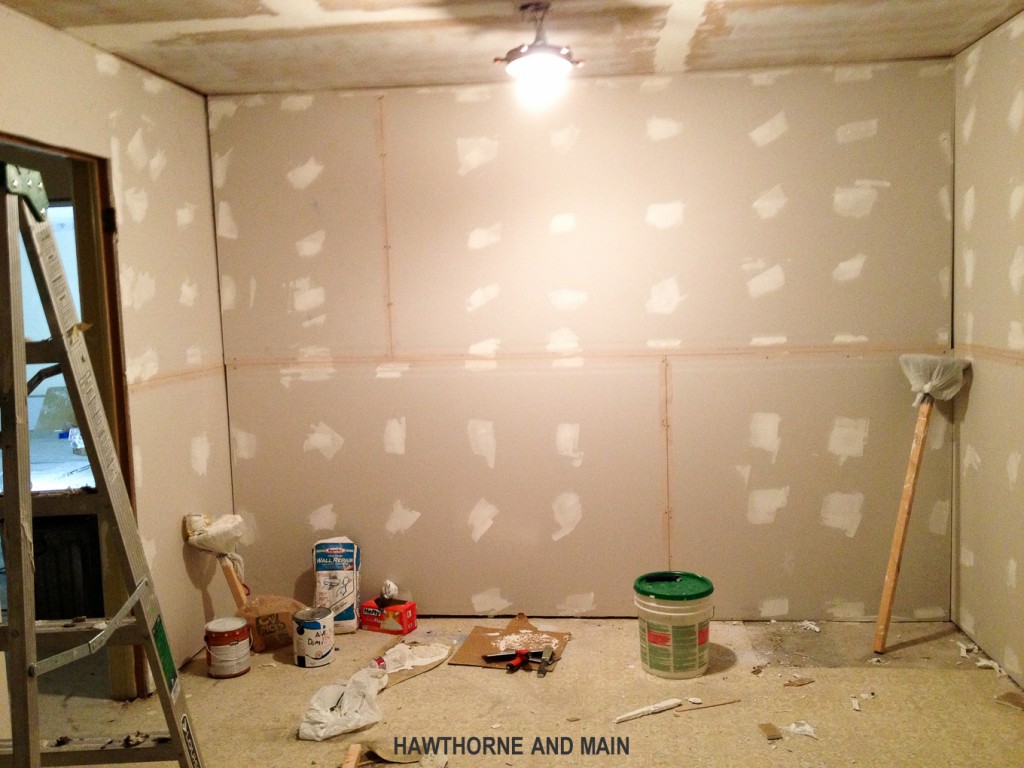 After we added the sheetrock. We framed in for a closet, as seen below.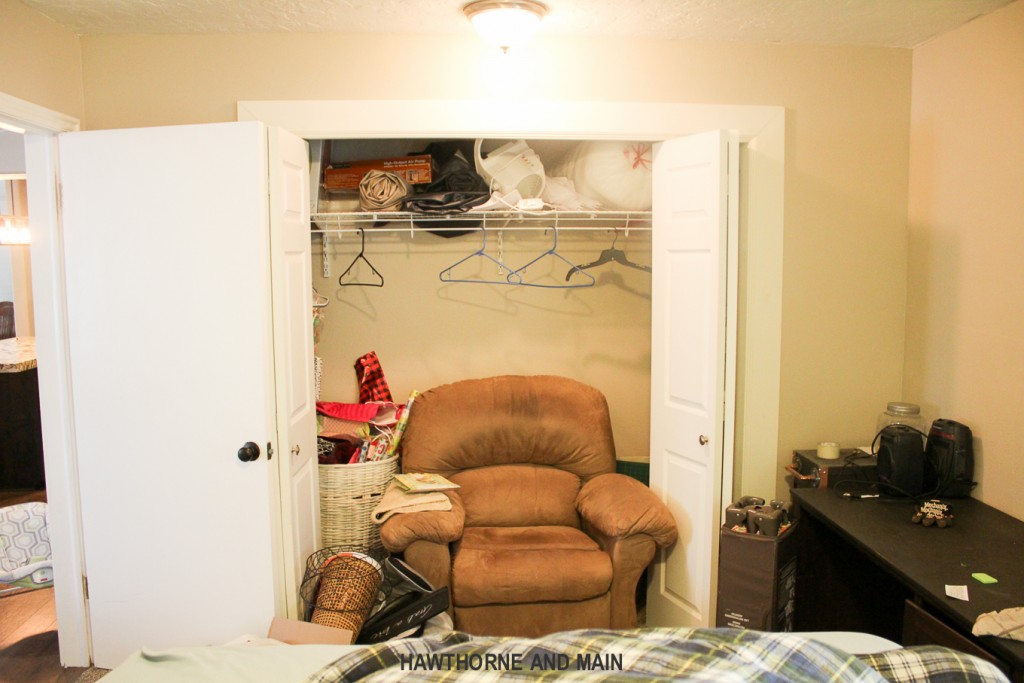 Opposite the closet is the bed.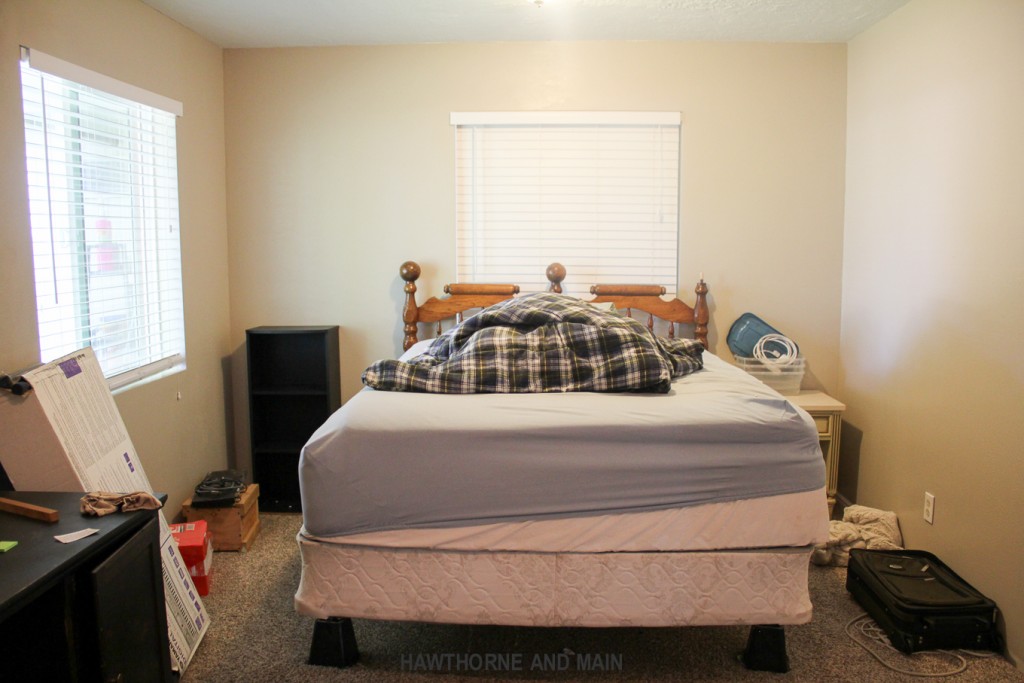 I guess from this shot you can tell… (A) that I don't know how to put on sheets and  (B) this is the dumping ground of the house.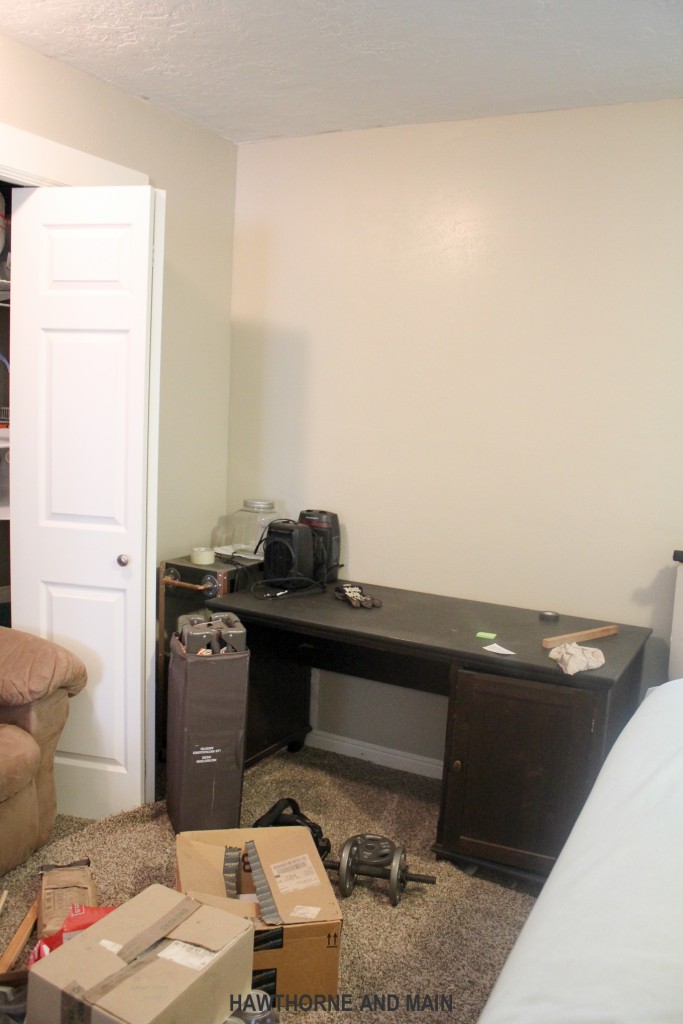 7 year old IKEA, bone yard desk….it's totally got to go!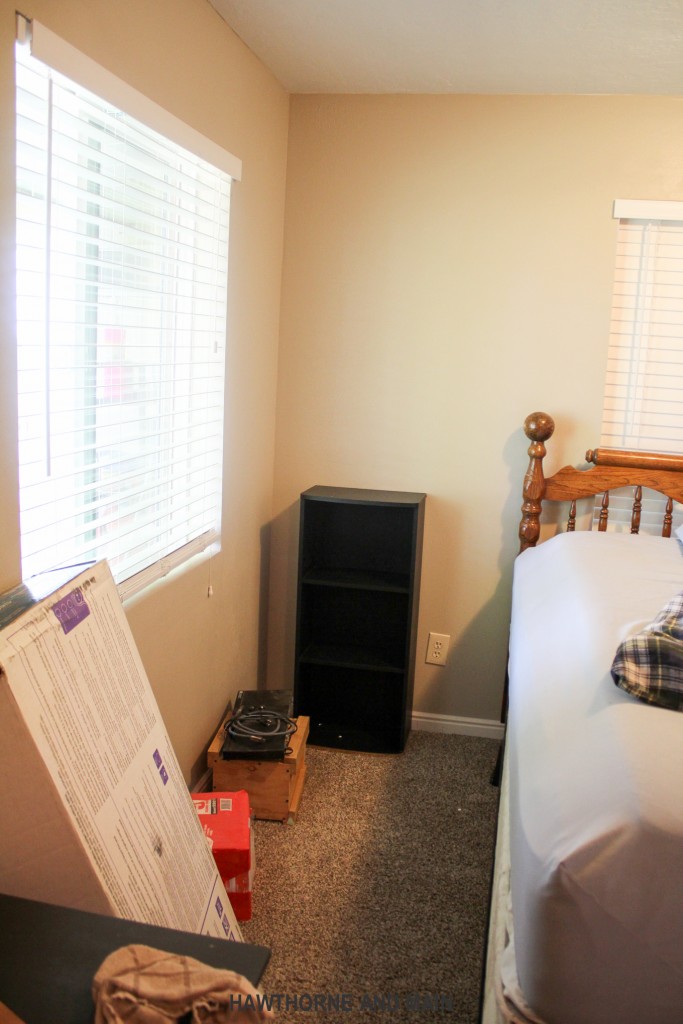 Black bookshelf that I pulled out of the dumpster when we lived in Cali…totally giving it back to the dumpster.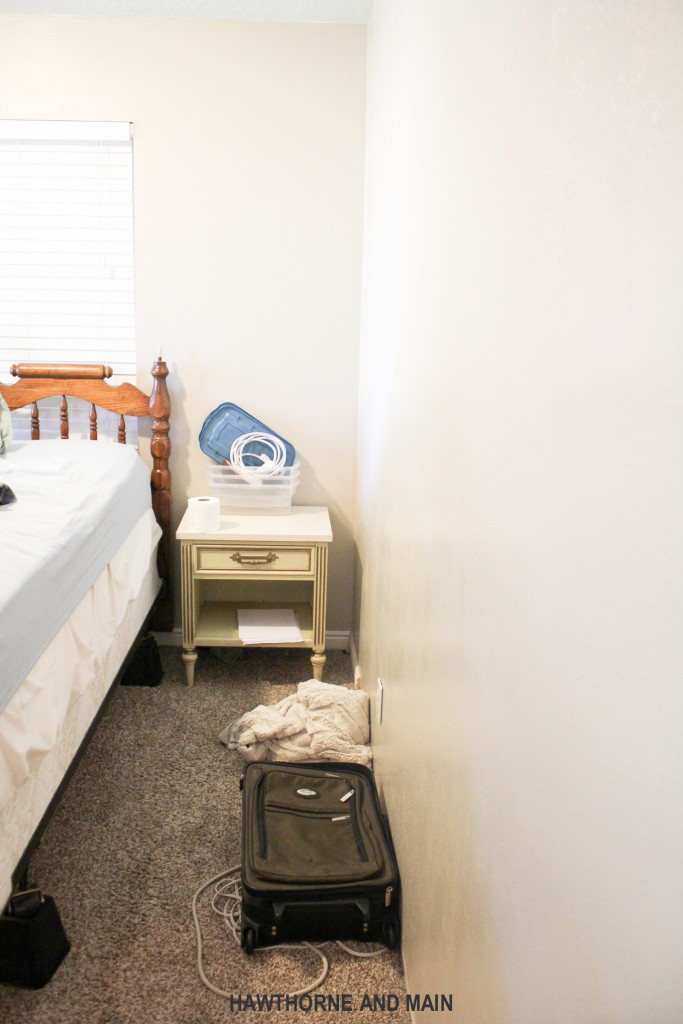 Thrift store night stand will be going to a new home too.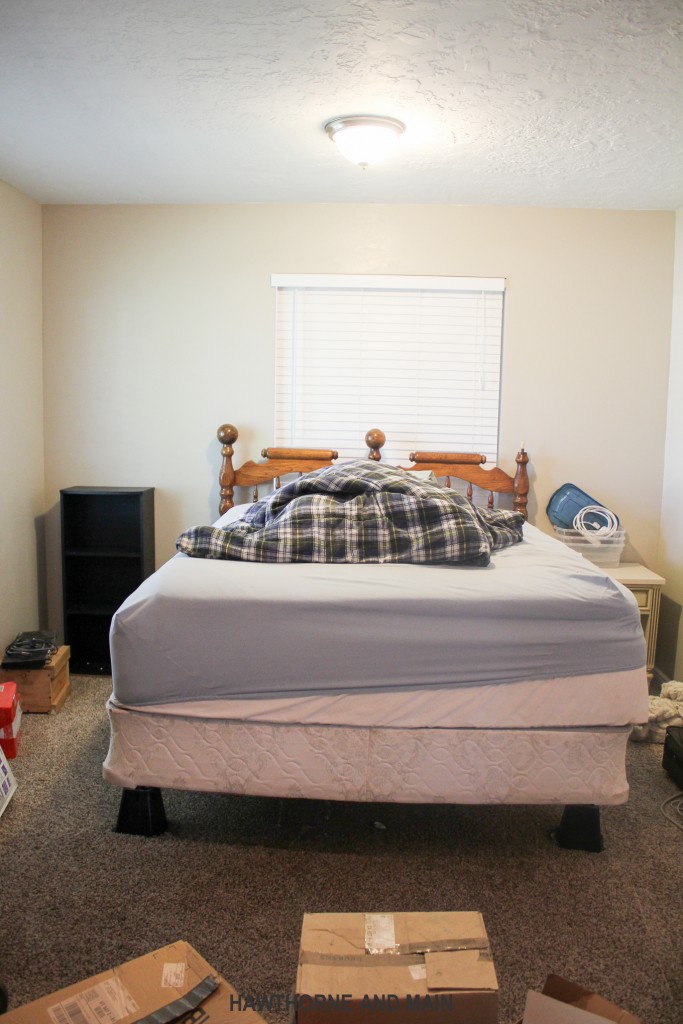 I think it's safe to say that we have our work cut out for us.  With such a close deadline I am trembling a little! Wish us luck.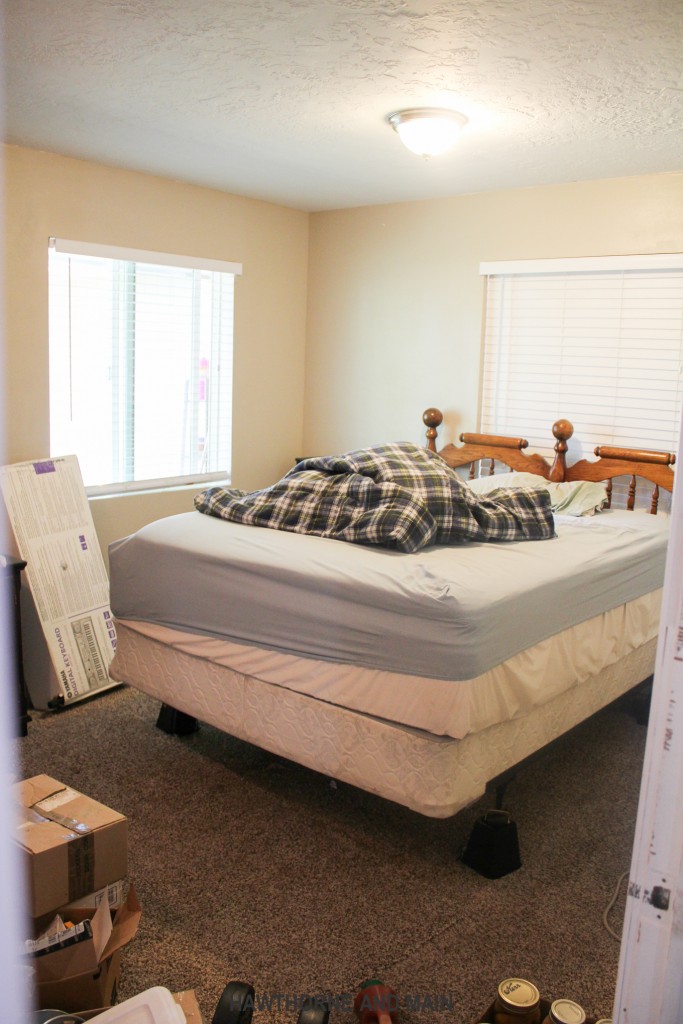 Did you miss a post? Here are all the links!
Week 6- The Reveal 
Week 5- Sneak Peek and Accent Colors
Week 4- DIY Bed Peek
Week 3- Painting it up!
Week 2- Design Plan 
Week 1- The Scary Before Pictures
UPDATE!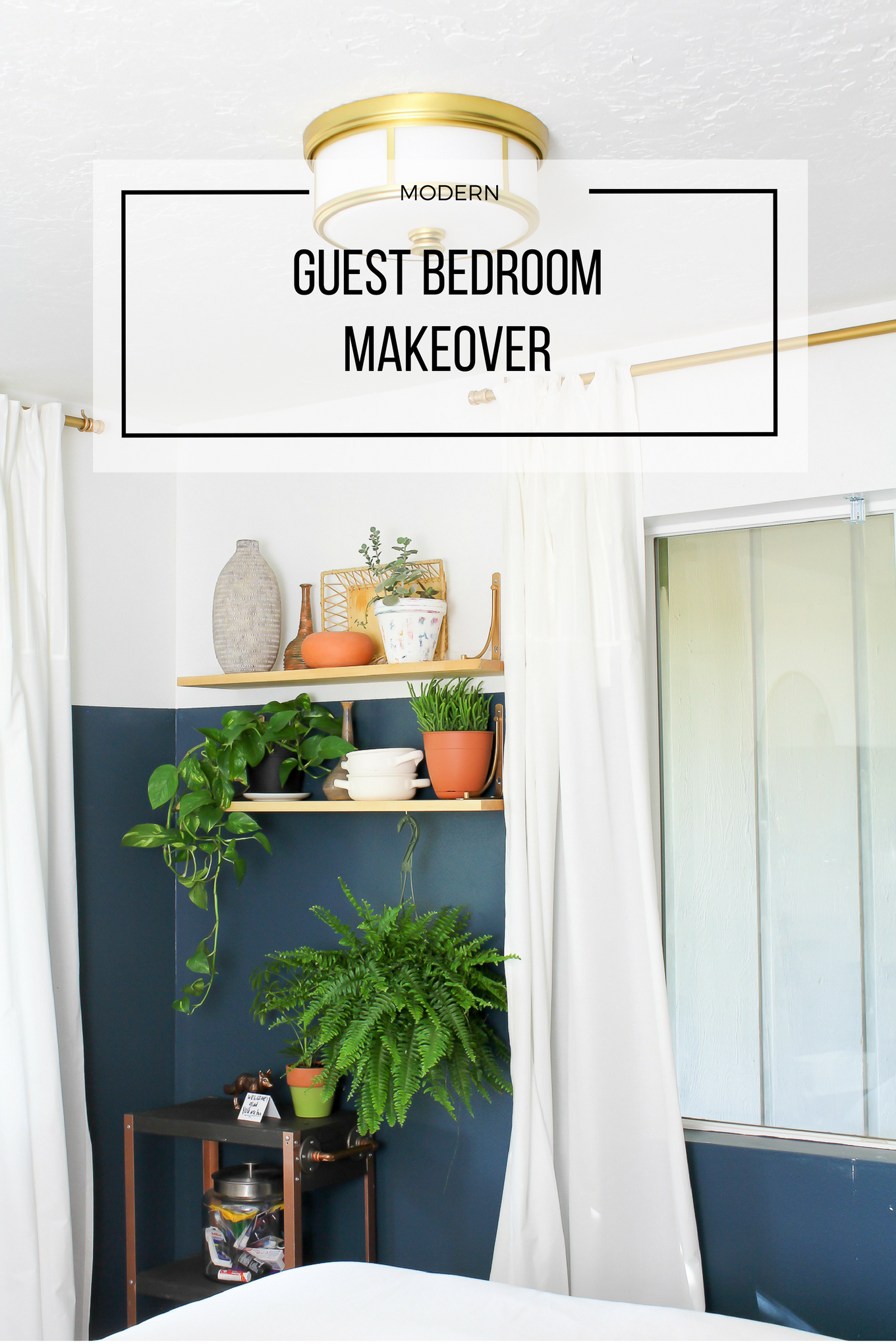 Want more AWESOME ideas...Check these out too!