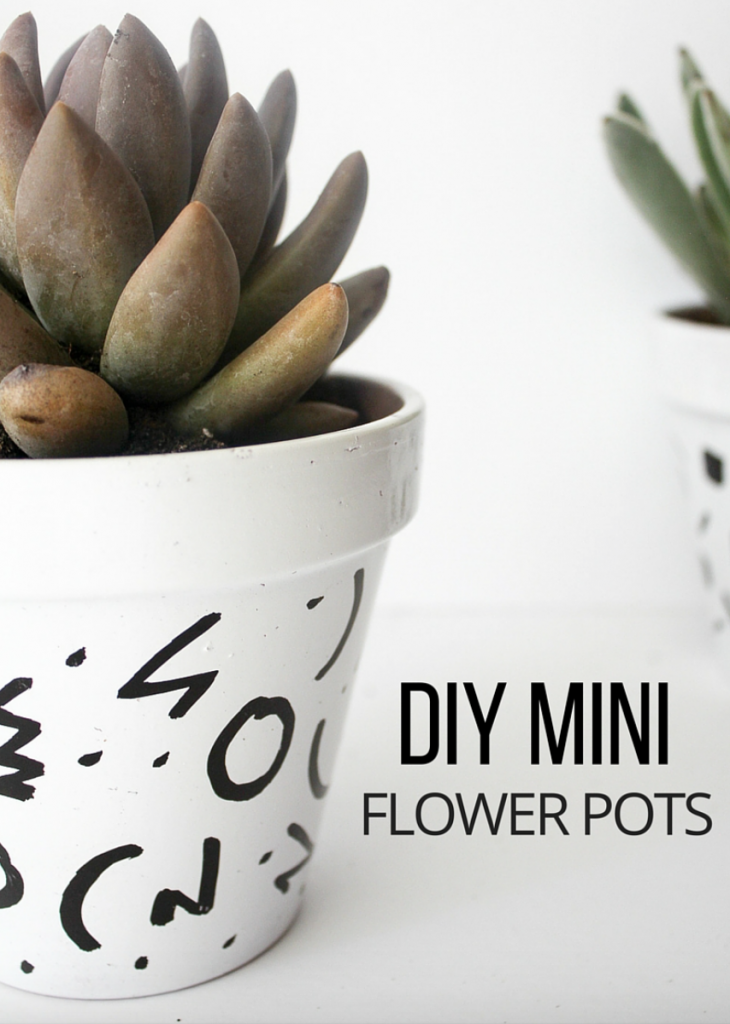 I'm starting to become a plant lady.  I'm not exactly sure when it all started.  One day I decided to try to keep another succulent alive. I tried really hard not to over water, I gave it lots of sun….just like with all the others before.
For some reason it decided it wanted to stay at my house for a while….sure enough one year later it's still kicking.
That one plant has given me so much confidence is keeping plants alive. Every few months I seem to bring home a new one.  So far (keeping my fingers crossed) they have all thrived.
I guess this means there is hope for even those with the blackest of thumbs. I even just got my dear Fiona, who is doing quite well!
These are the easiest flower pots to make and I love them.  Here is what you need.
SUPPLIES:
–Terra Cotta Pots
–White Spray Paint
–Sharpie Marker (OIL BASED)
–Succulents
–Potting Soil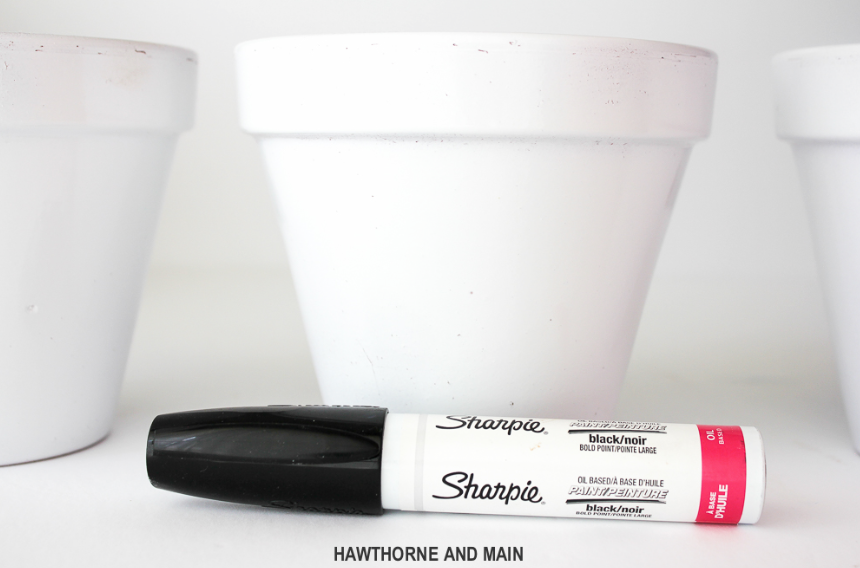 TUTORIAL:
Spray all of your pots with the white spray paint.  Remembering to do light even coats will make for the best coverage.  I did two coats on mine.  Let dry overnight.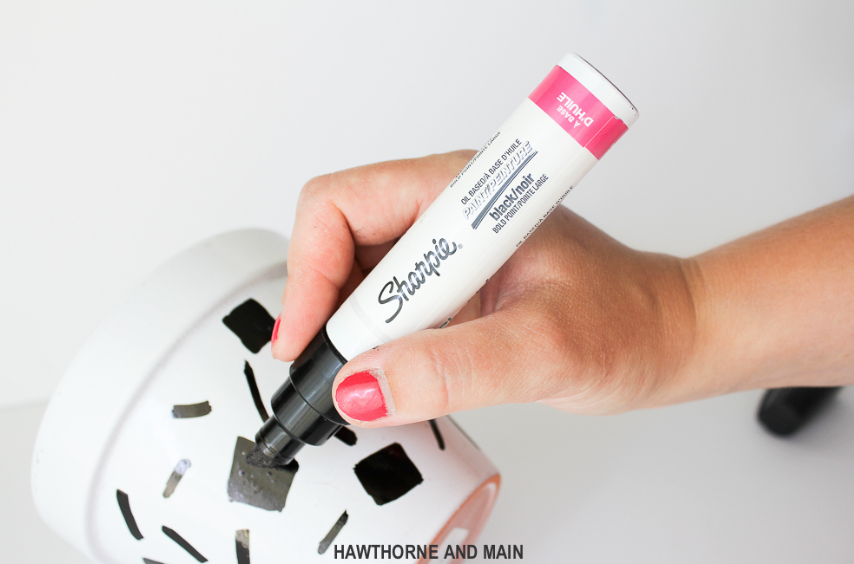 Take a sharpie (OIL BASED) paint marker and start to draw designs.  I went online and searched 80's patterns.  I wanted something a little bit funky.  There were some serious patterns back then, and you bet I rocked them like a champ too!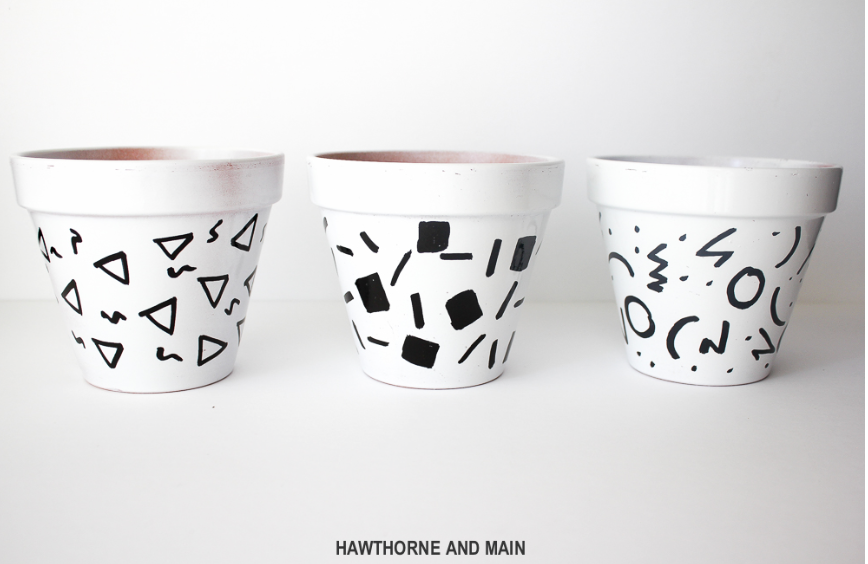 After you are happy with the designs, it's time to plant your succulents. I prefer to use this potting soil.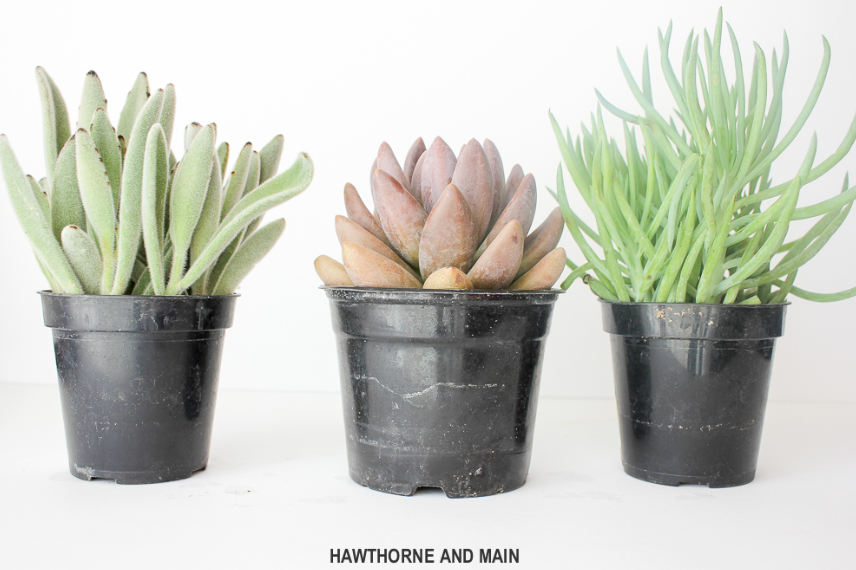 These look so fun and happy.  I have had these for a couple months now they look as good as ever.  They have actually grown quite a bit too!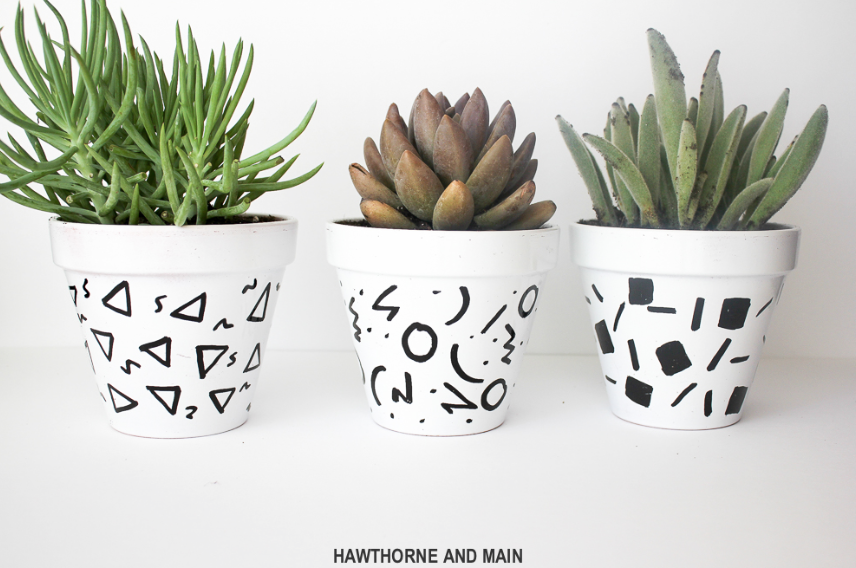 Do you like to have plants around your house too?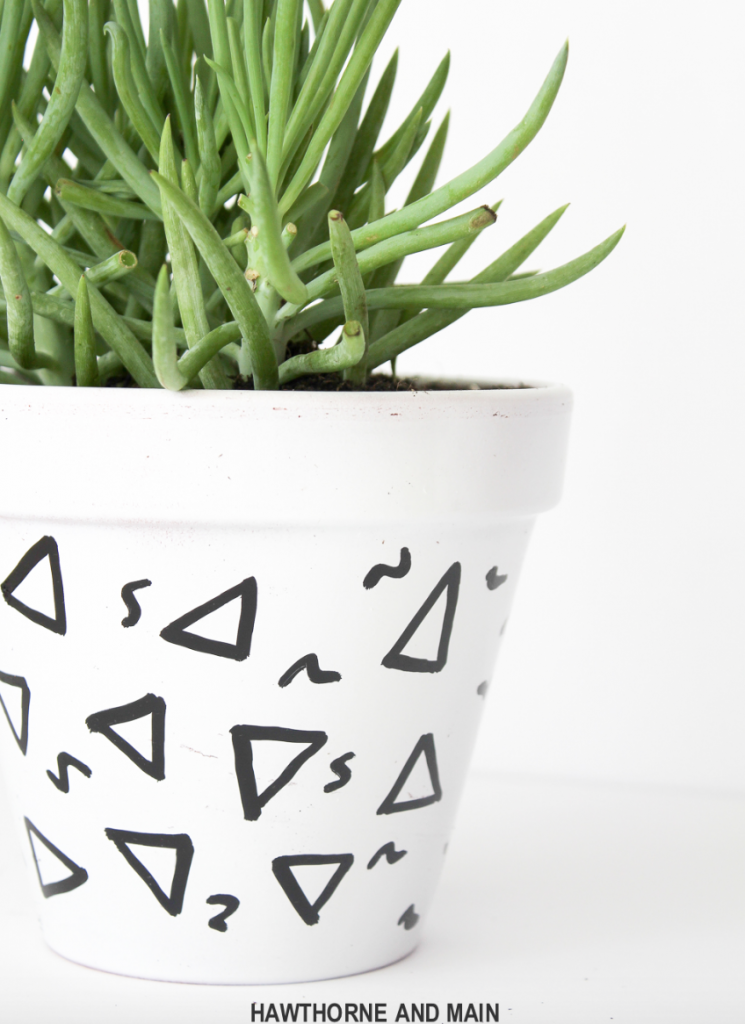 Love Ya!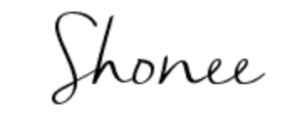 Want more AWESOME ideas...Check these out too!