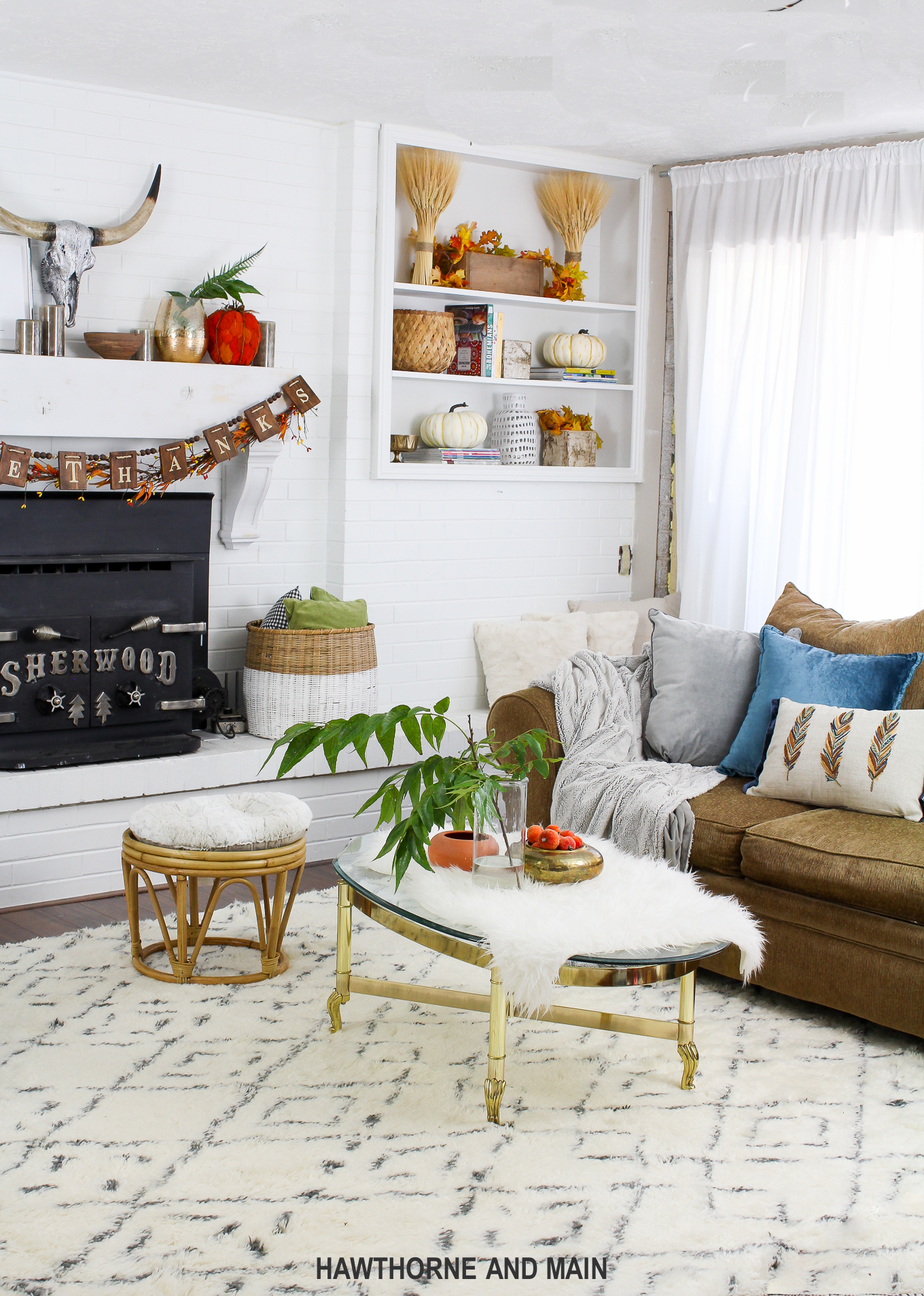 Welcome Fall.
The changing of the seasons brings a new feeling of happiness and a fresh start.  I love the crisp air and cuddling up on the couch with my hot cocoa and a new episode of my current favorite show, which is This Is Us… by the way. I love every single character, it's seriously such a good one…. so far!
With fall well under way I wanted to give you some ideas on making your home cozy and fabulous this season!
This post is in collaboration with Pier 1.  All things that make my home fresh and fabulous for fall are my own.  See my disclosure for more info.  
Add Something From Nature: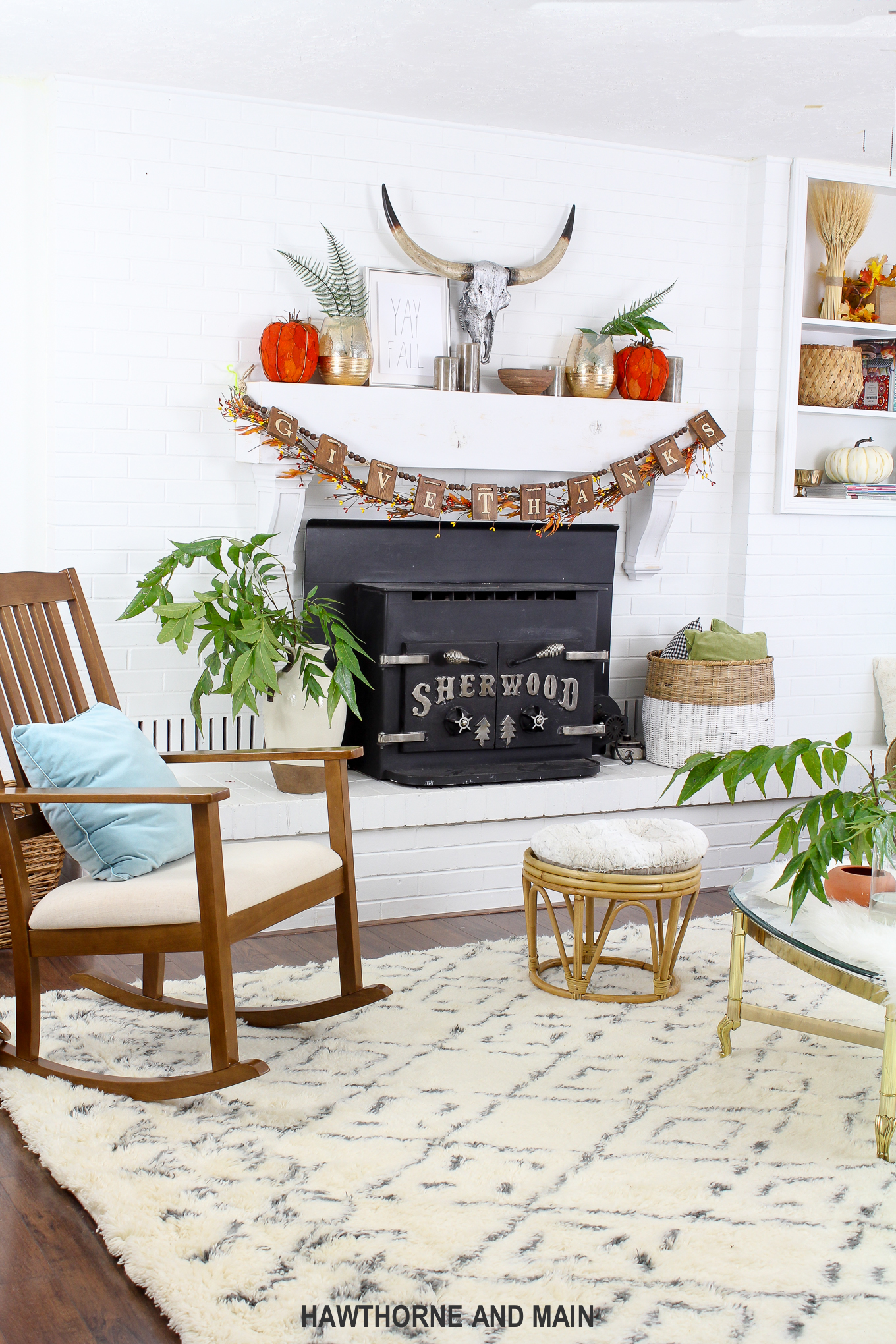 Nature is one of the best creators of home decor.  It's full or textures and amazing colors.  I love to bring live plants into all my decor.  Plus, they are healthy for your home too! These natural leaf pumpkins are another great touch and add that little extra pop to the mantel.  Other natural elements that work well are these wheat stacks and this papasan stool.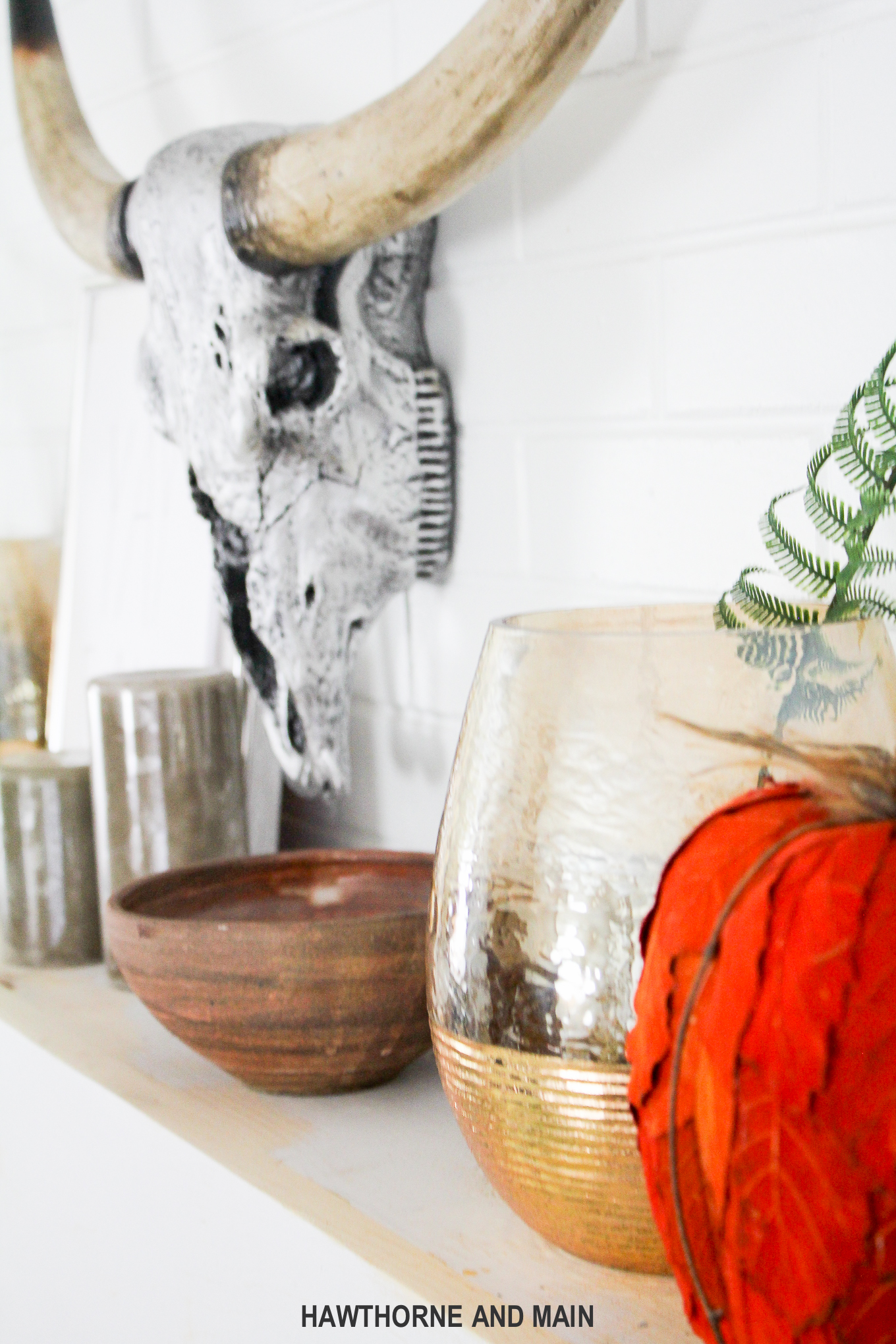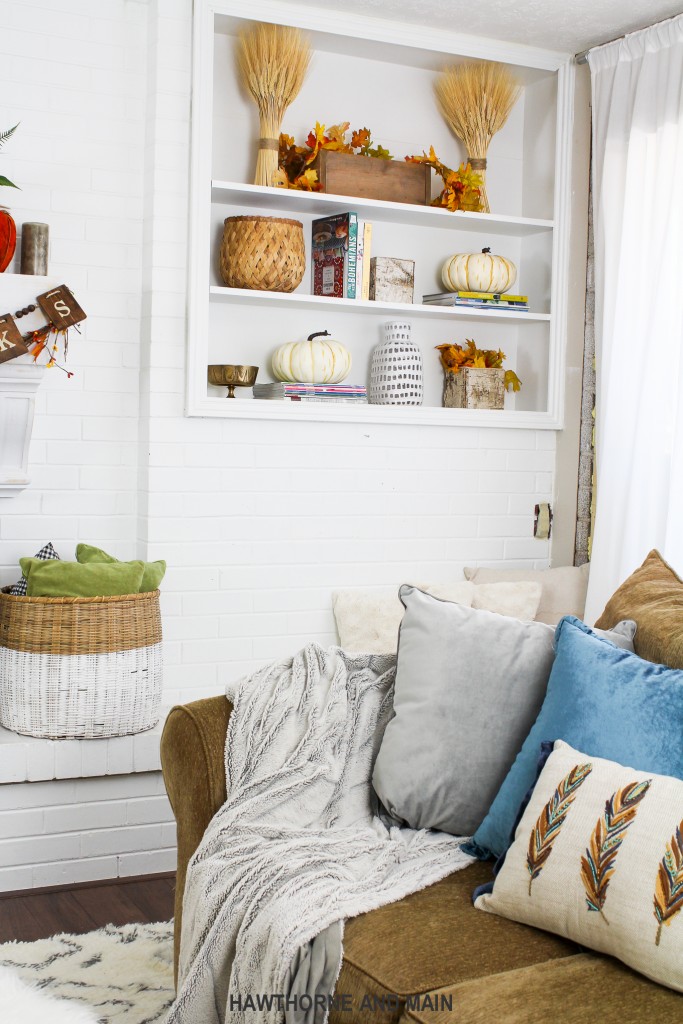 Add Something Bold or Unexpected: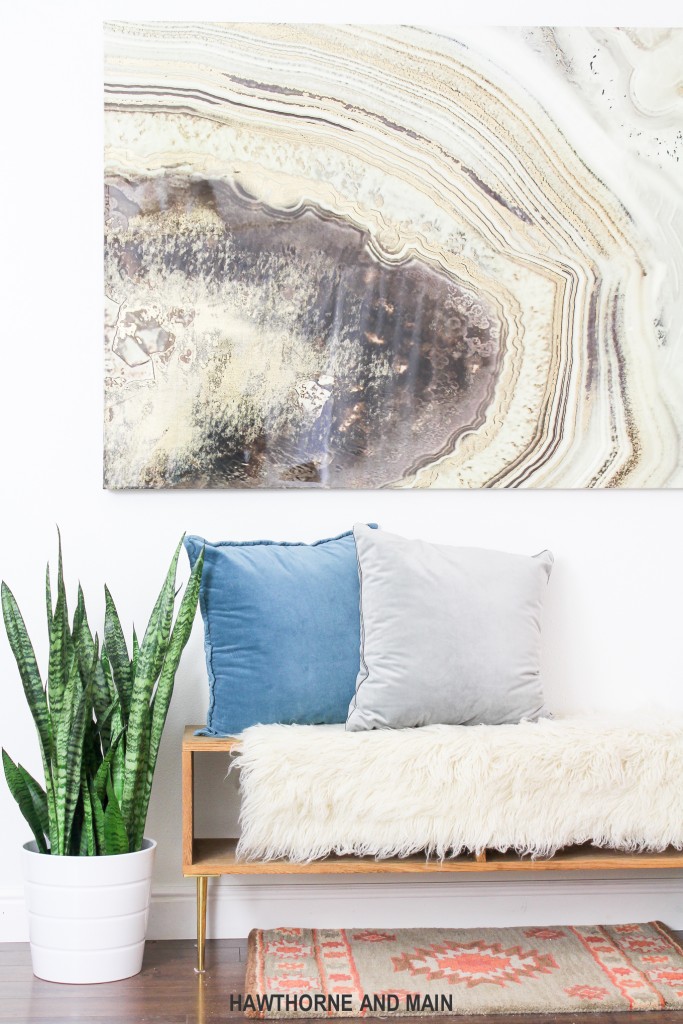 Try this, find a new piece that can be used for longer than the fall season.  This bold agate wall art is the perfect addition to my home this fall, plus, I can keep it up throughout the year.
I also added something a little unexpected with the longhorn wall decor.  By thinking outside the box and trying something new, I found a new piece that I absolutely love!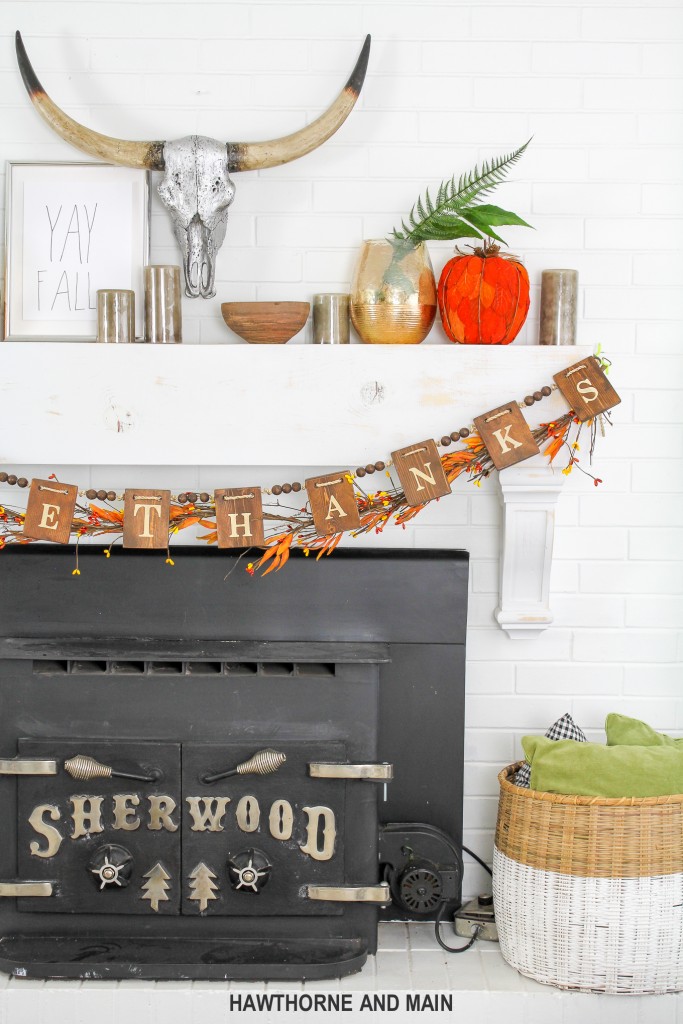 Remember the basics:
Fall reminds me about family and home and all the things that I love.  Bring things into your home that you love.
Pillows are a great way to quickly update to any space.  I am loving these grey and blue pillows.  There are specific fragrances that I love during the fall season.  These woodland candles are now at the top of that list.  Every time I walk into this room, the fresh new scent hits me, I love it.  If you really want a quick refresh then you might want to grab a bead garland or this give thanks banner.
Fall is a great time to reset and remember all the good things that we have in this life, family and friends are at the top of my list.  With a fresh new space I am excited to share it with those I love.
Happy decorating!
Here is my source list:
Oak leaves / Natural leaves pumpkin / Berry Leaves 6′ garland / Gold Rim Candle Holder / Rustic Woodland Grey Candle /Give Thanks wood banner / Preserved Wheat Stack / Plush Grey Pillow /Blue Velvet Pillow /  Feathers Pillow/  Longhorn wall decor /Brown Agate Art / Papasan Stool /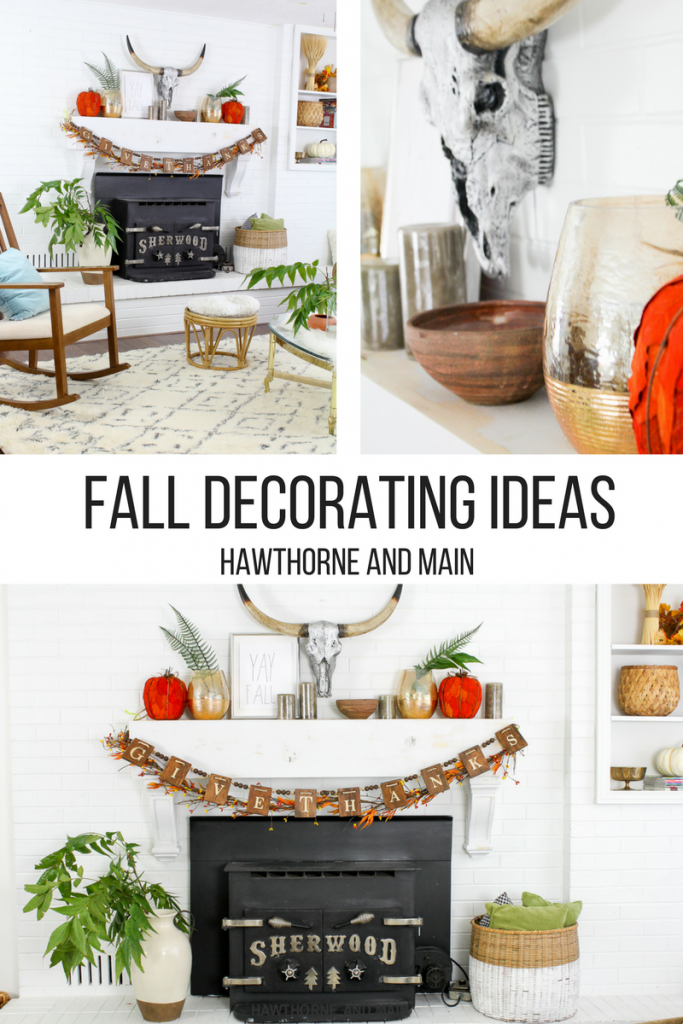 Want more AWESOME ideas...Check these out too!