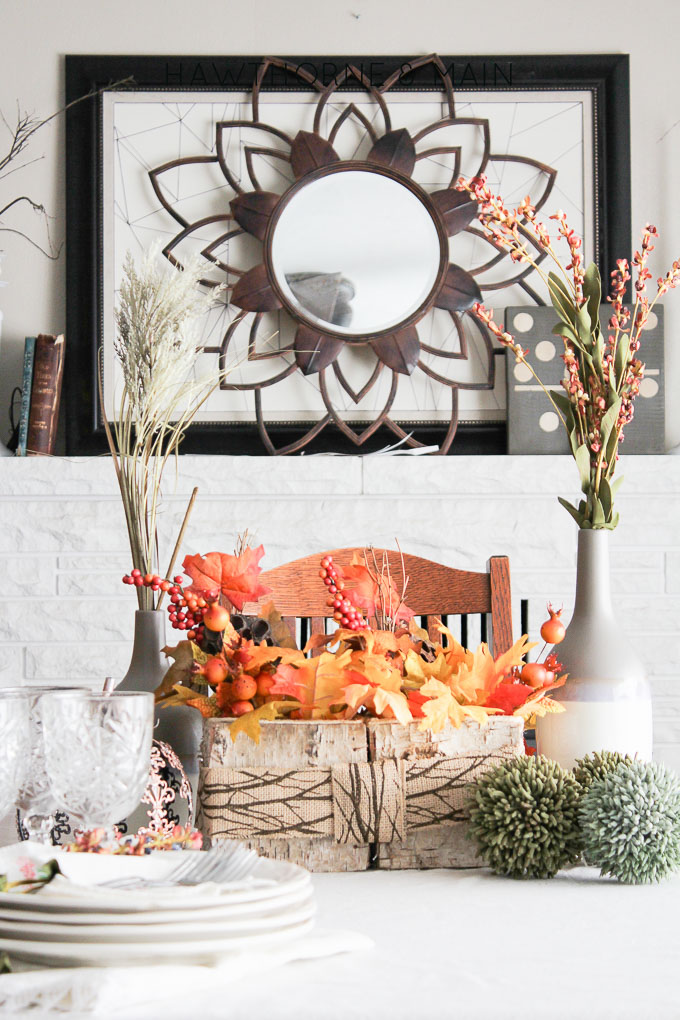 Sometimes you decide to put yourself out there.
It is scary.
But, what I have discovered is that in one way or another you grow or learn something when you are in that uncomfortable situation.
This little blog of mine has been a big part of putting myself out there.  Sometimes I hit publish and wonder, was that good, will anyone like what I have to say?
I have only been blogging for a little over a year and I shutter at some (a lot) of my first posts and projects.
But, what I have learned is that saying you will do something and actually doing it are very different.
My first posts sucked, ok.
I like to think that I have gotten better.  This is all part of the doing process.
A couple of weeks ago I put myself out there, again.  I did a fall home tour.  It was my first real home tour since starting this blog.  My home is no where near a lot of beautiful homes out there.  When I hit publish I had those same thoughts of self doubt and fear.
I had to consciously stop myself.
This is my journey.
Let us all take a moment to realize that we don't need to compare ourselves to others.  We can be happy now! This is our journey and we will get there on our own time and direction.
I was so happy to see the great response to my fall home tour, thank you.  I did get a lot of questions about the center piece on my dinning table.  It came together oh so easily.  Let me show you how I made this woodsy fall centerpiece.
SUPPLIES:
– 2 square aspen sided boxes
-2 fall leaf garlands
-4 fall picks
-1 roll of burlap ribbon
-tape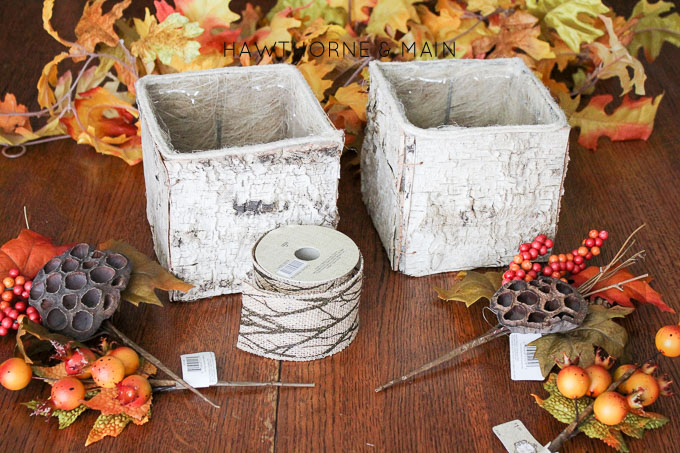 TUTORIAL:
Put one of the fall garlands into each of the boxes.  Arrange them so that some of the leaves are sticking out here and there.  Place two of the picks into each box.
This is what it looked like after I was done. It was cute but it still needed something else.  This is when I found this great burlap ribbon.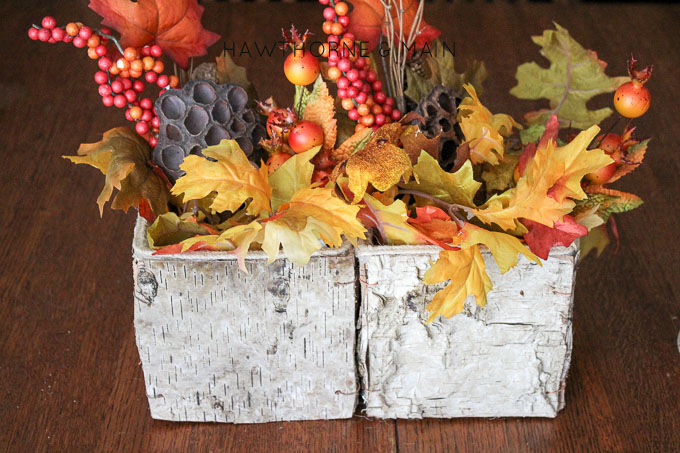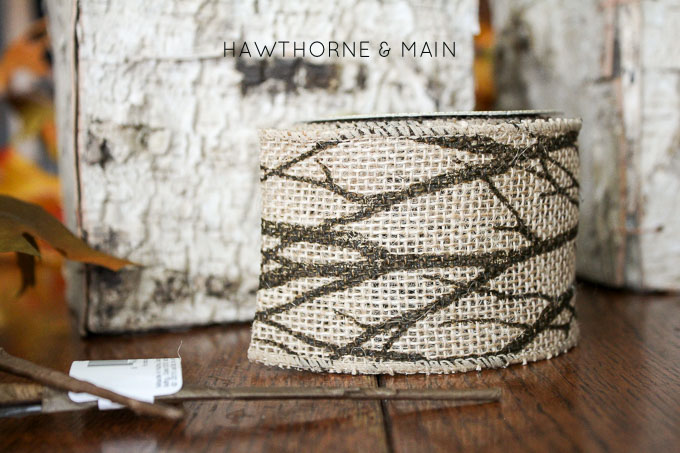 It is wire lined, which makes it very easy to work with.  I cut a piece of it long enough to go around both of the boxes, plus one inch to over lap.
Then I used some tape that I had on hand to tap it together, you certainly could use hot glue too.  I cut one more smaller piece of ribbon and folded it over the top and bottom of the ribbon to create a faux bow.
The remainder of the decor on the table was stuff that I already had from last year.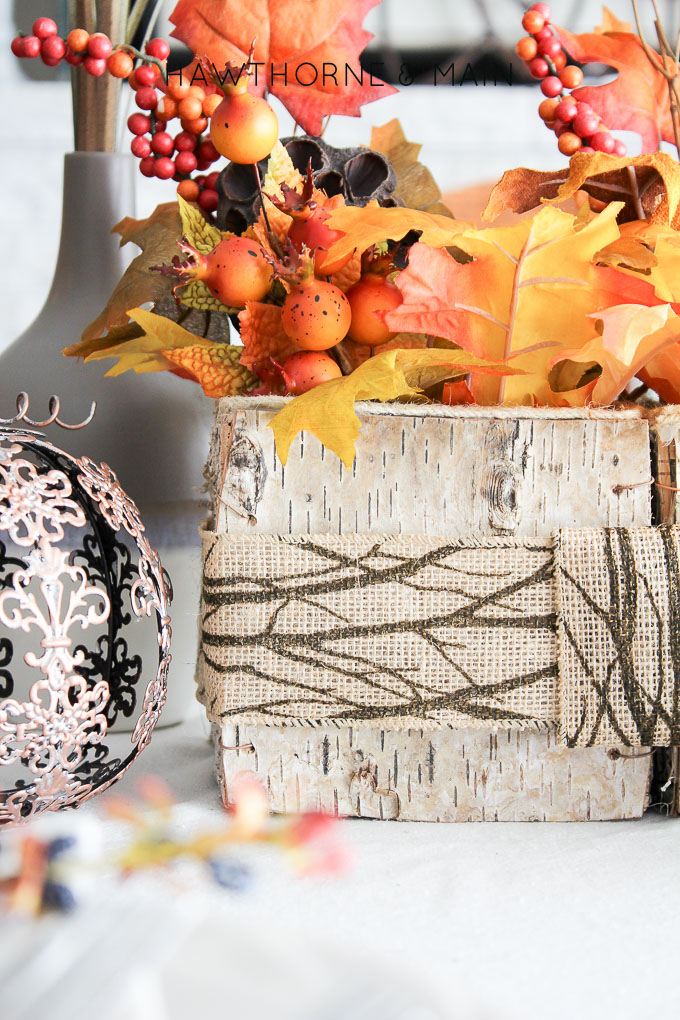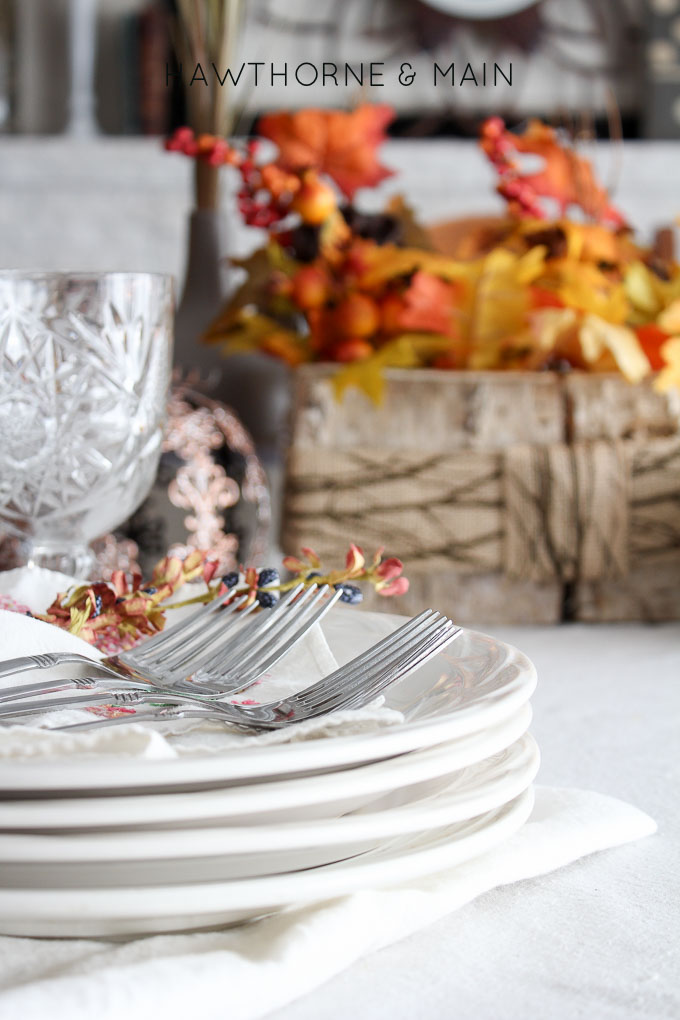 I am loving that fall is almost here!  My house is already starting to look festive! Are you ready for the cooler fall weather?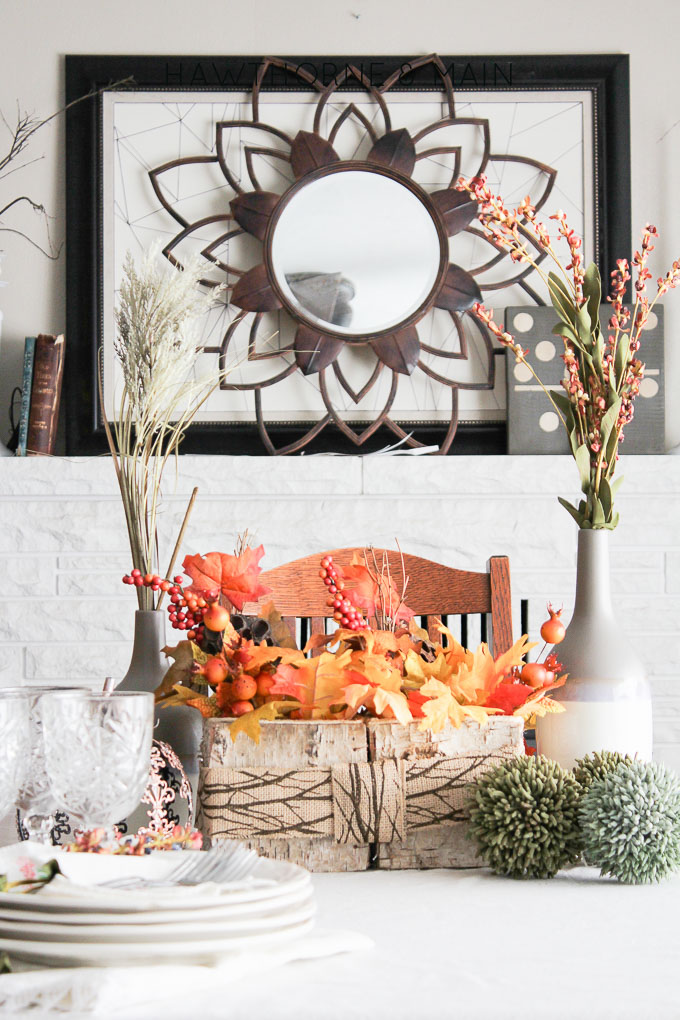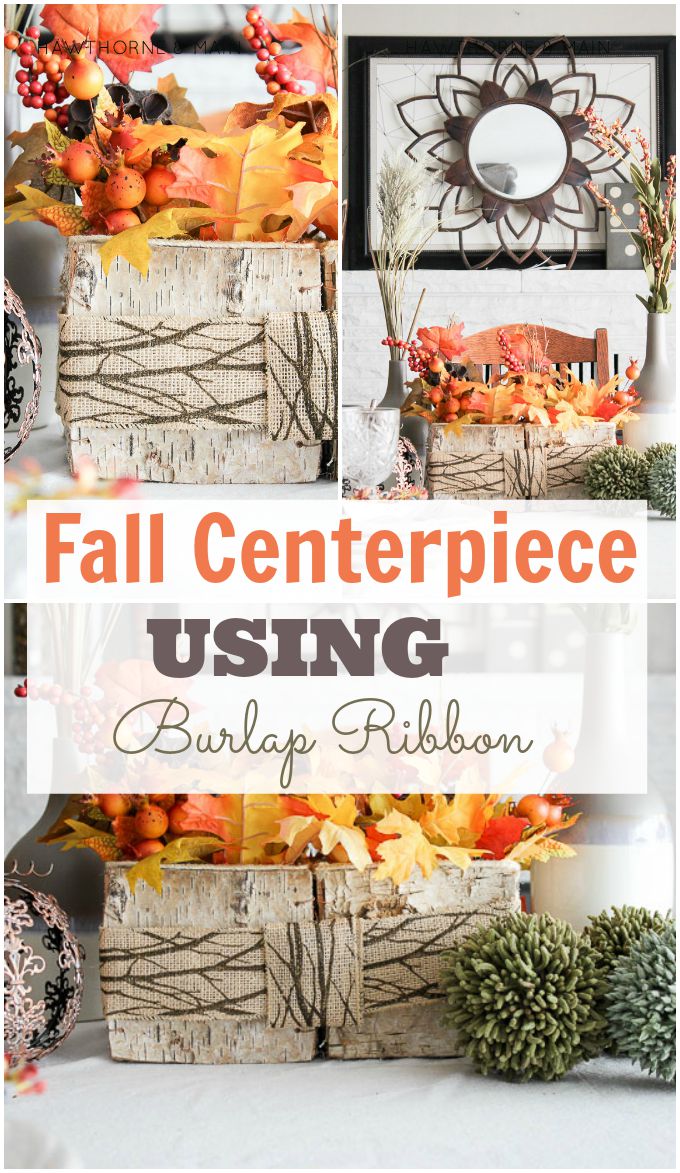 Want more AWESOME ideas...Check these out too!