Back when I was in high school my parents bought me a vanity.  It came with a mirror that screwed into the back as well as a bench.  I really loved using it.  I would sit in front of it every day when I would get ready in the mornings. As I have gotten older I stopped using it though.  I still like the table so I decided to give it a makeover so that it can still be in my home.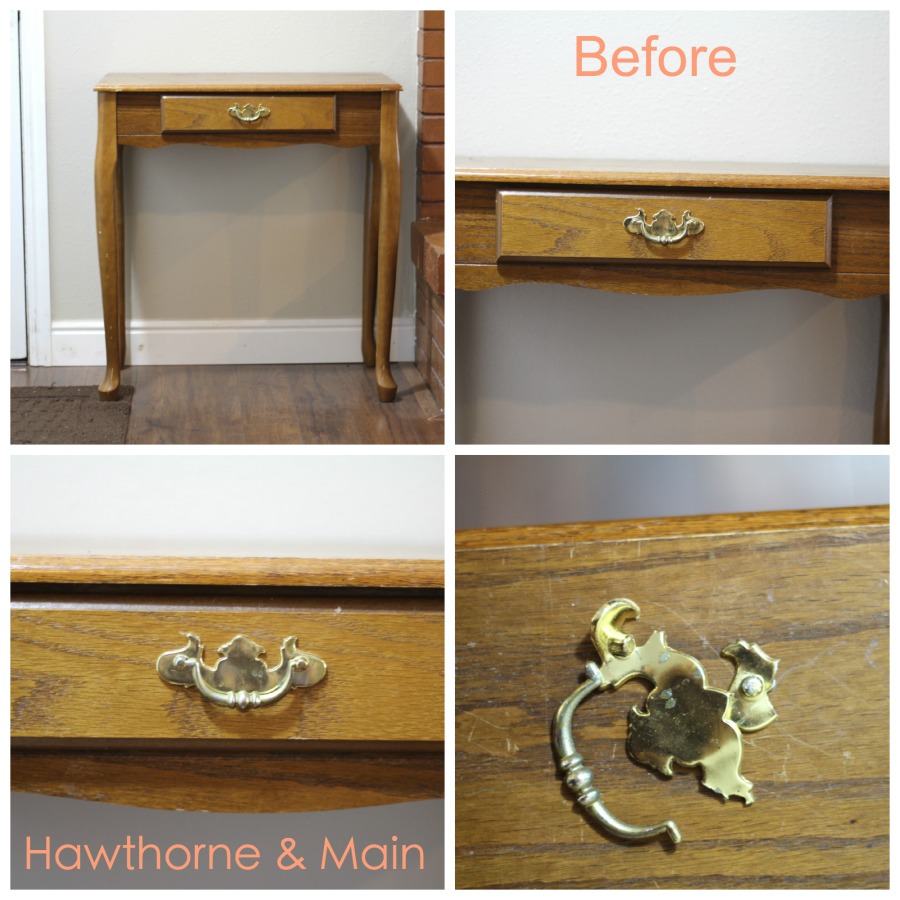 I realized that the handle on this piece was not screwed in from the drawer.  I actually had pry it off.  That wasn't so fun.
I of course went to my go to paint, Annie Sloan chalk paint, for this project.  I used Pure White for the bottom and Antibes Green for the top.  This was my first project using Antibes Green and I have to say that after I painted the top I got really really scared.  It did not look anything like what I was envisioning.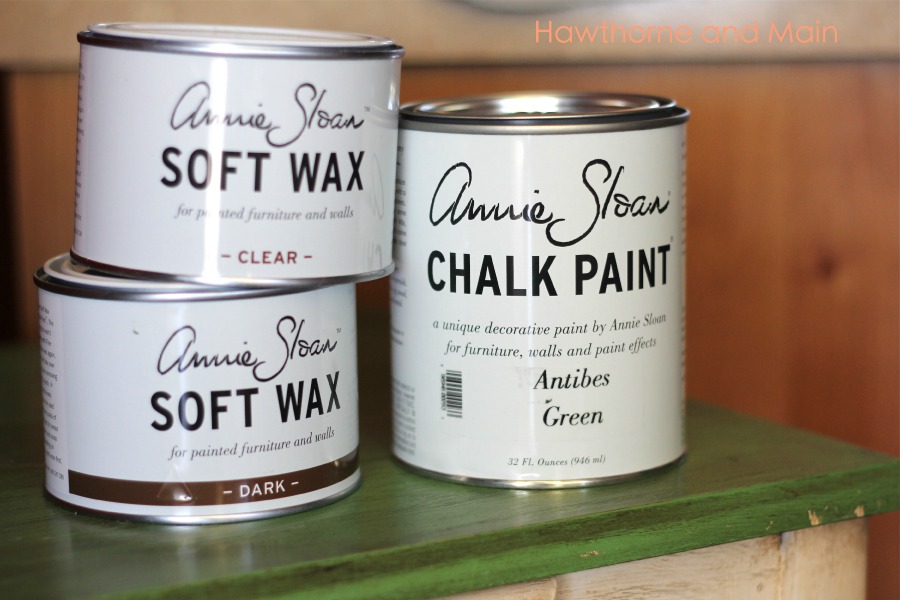 \
After I painted the top green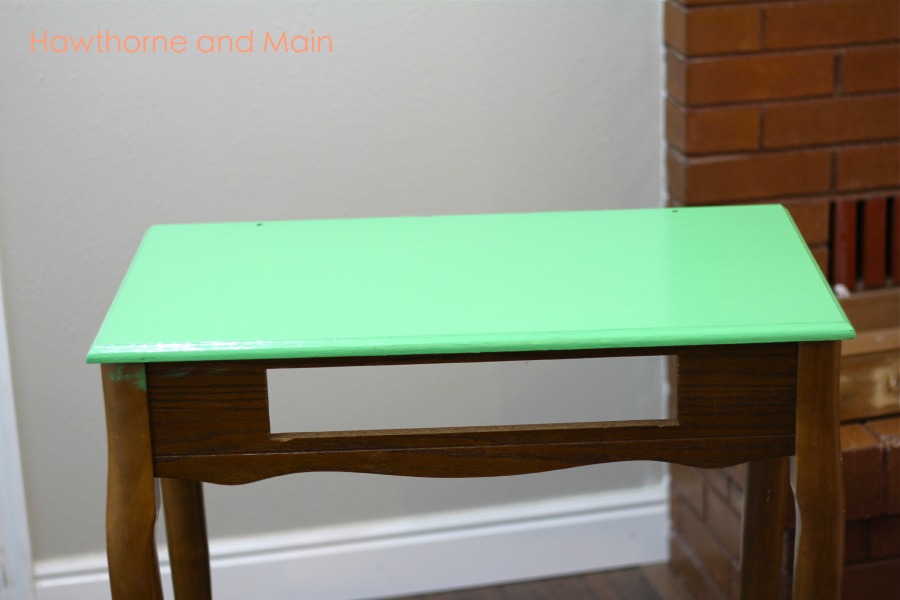 I then proceeded to paint the bottom half white and still I was not convinced it would turn out good.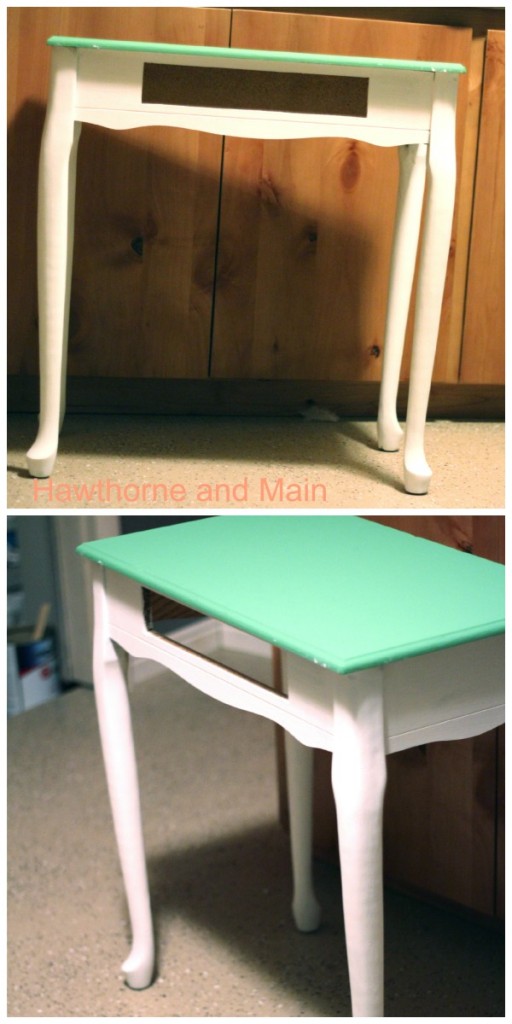 I applied the clear wax first and then followed up with the dark wax.  Can I just say that the dark wax solves everything.  I can not believe the difference that the dark wax made.  The top of this table is the exact color that I was hopping to get.  I love it.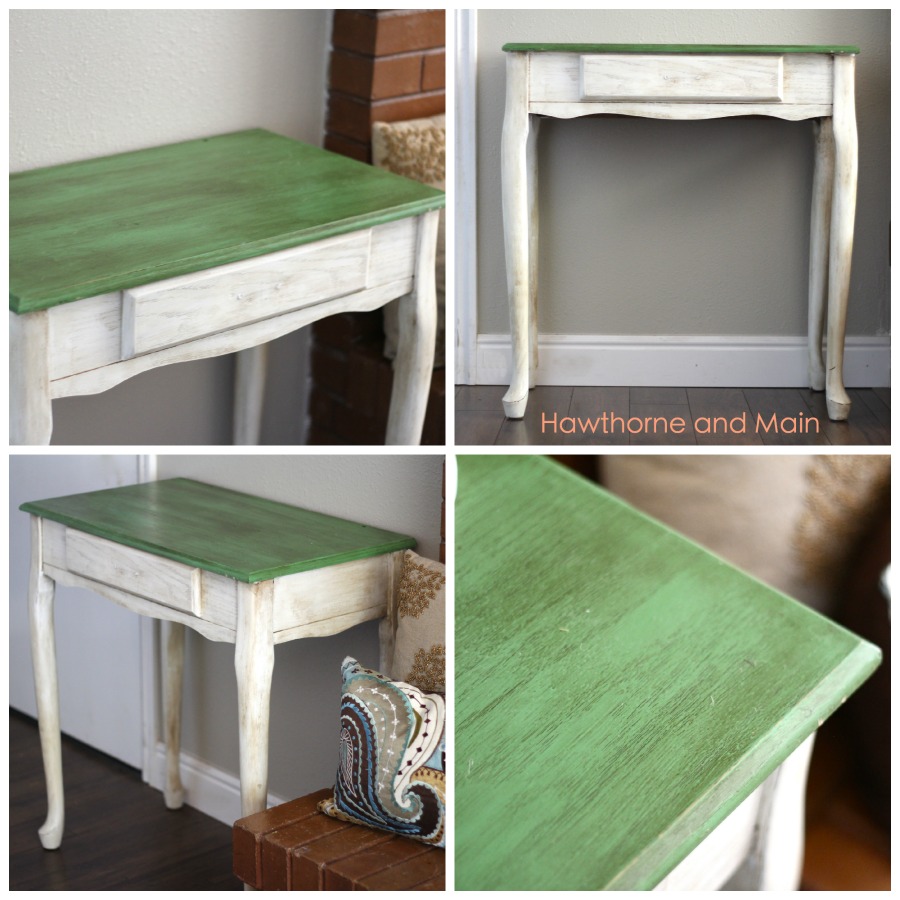 I am yet to drill a hole and add a nob.  I was thinking maybe a green knob to match the top.  For now I will be on the hunt to find the perfect one
.  I am really happy with how it turned out.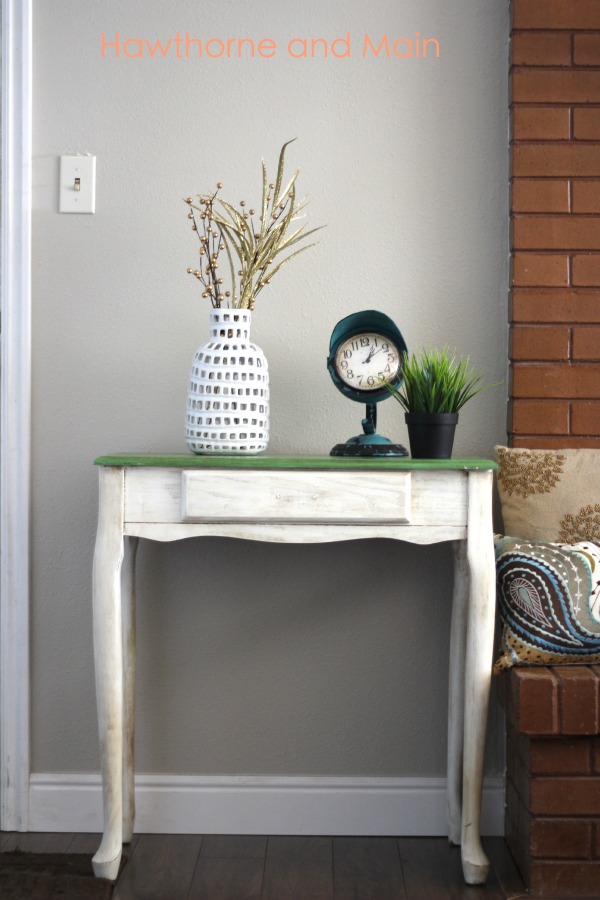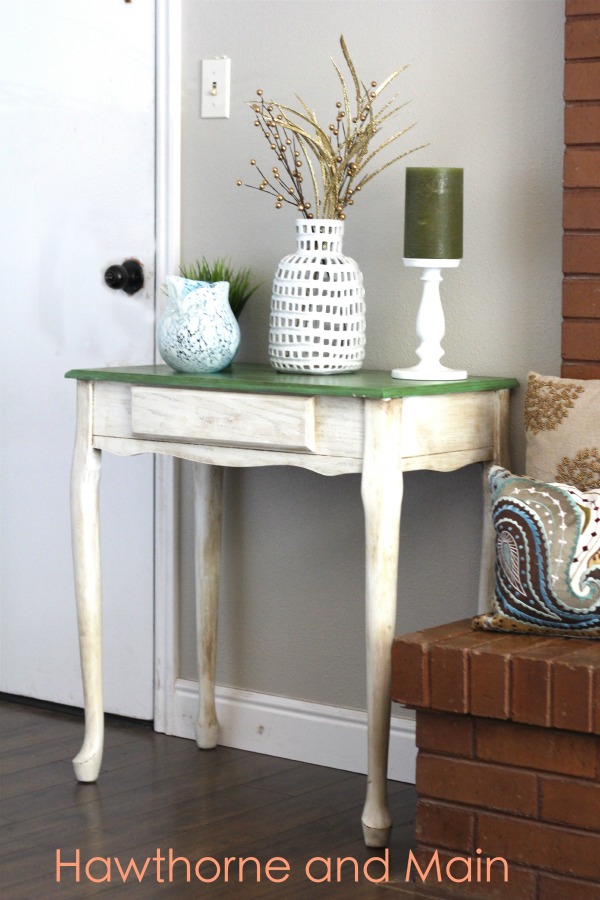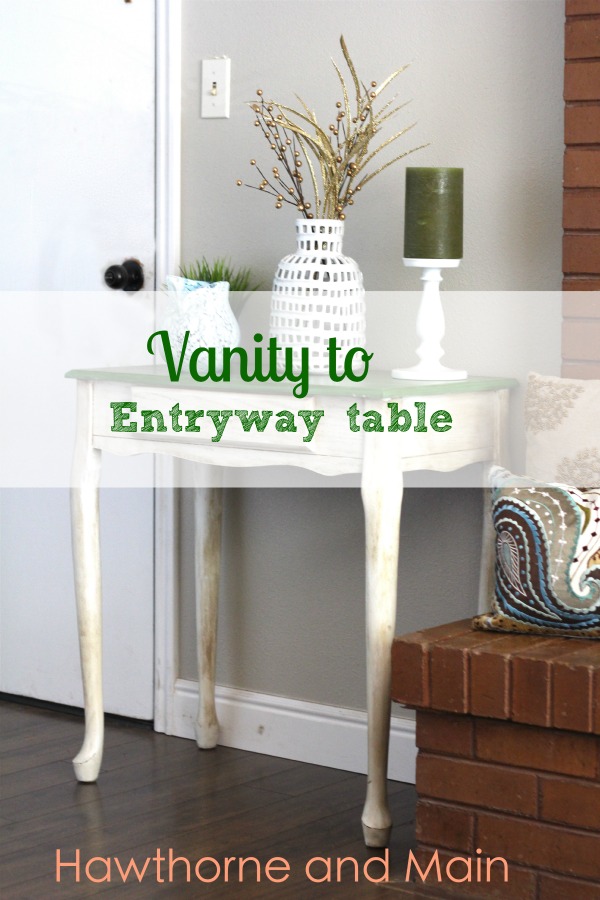 Want more AWESOME ideas...Check these out too!