Well school is back in session here and even though I don't have any kids in school yet, it sort of still feels like summer is coming to an end.  The weather is hot so you can't tell that summer is winding down due to that.  However, I know that fall will be here before I know it.   I felt like I found a real treasure when I saw this kitchen cart.
  I have been wanting a garden cart for a while now and this is exactly what I was looking for.
I am just in love with chalk paint.  It is so easy to apply and there is no prep work needed.  Which is good because I absolutely hate sanding!  For this piece I chose to use Annie Sloan Provence chalk paint.  I used this same color before over here, on a picture frame I painted and antiqued.  The grey paint that I used on this piece is also chalk paint.  It's from Joann's and is called Parisian Gray.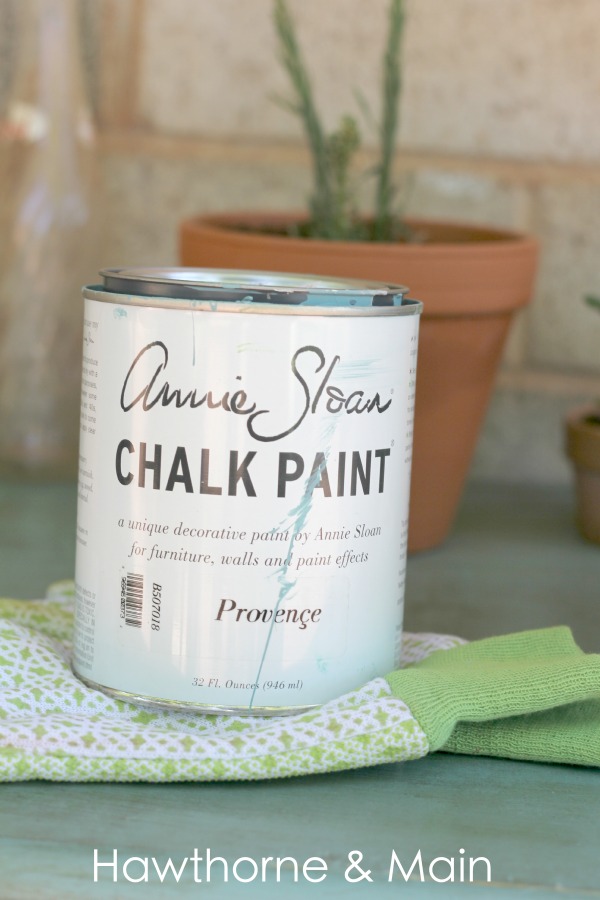 I am really big into creating more storage at my house right now.  I have plans on making shelves in at least 2 closets and a few other projects to help me organize my life.  Since this piece only has one drawer I decided to add a section of pegboard to one of the sides.  All I did was cut it to size, and then used some screws to secure it in place.  I think I am going to get some small baskets that I can attach to the pegboard as well as a few more hooks.  So far I have used this gardening station quite a bit and I'm excited to finally have an organized place to put all of my gardening stuff.
I just realized that when I took this picture I had not put the drawer handle back on….oops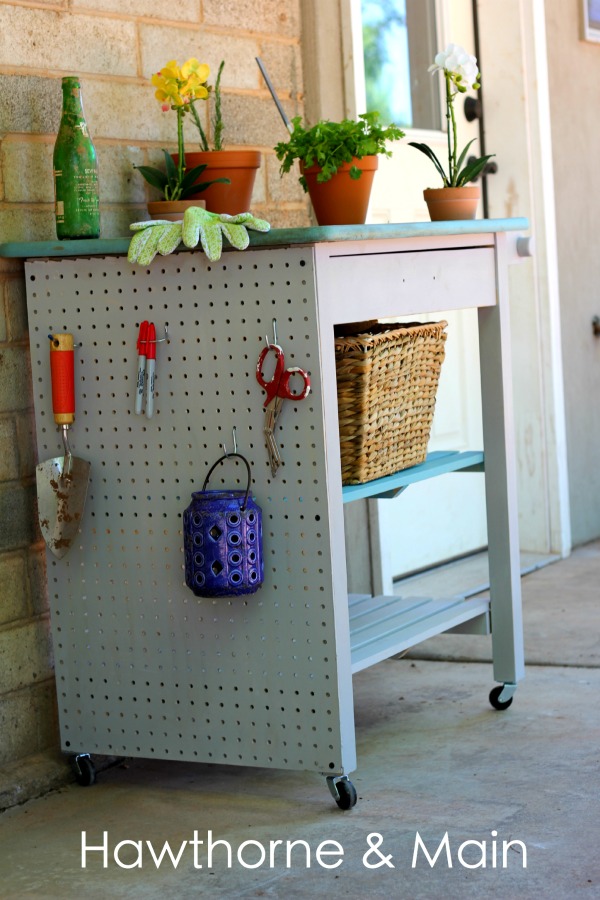 I ended up taking out the little basket that was attached to the handle.  I am still trying to figure out a way to make it more use friendly for a garden cart.  I also might just leave it off.