Be sure to follow us on Pinterest and Instagram to never a thing!!
It seems that a lot people love dipped baskets, am I right?  They have great contrast and you can choose almost any color, white seems to be very popular.    I think they are super fun.
Did you know that they are easy to make…?
Let me show you how to make a faux white dipped basket with a little something extra to give it some color. Because I absolutely love color too!
The before basket, and honestly I liked it this way.  I really like that it has lighter and darker tones.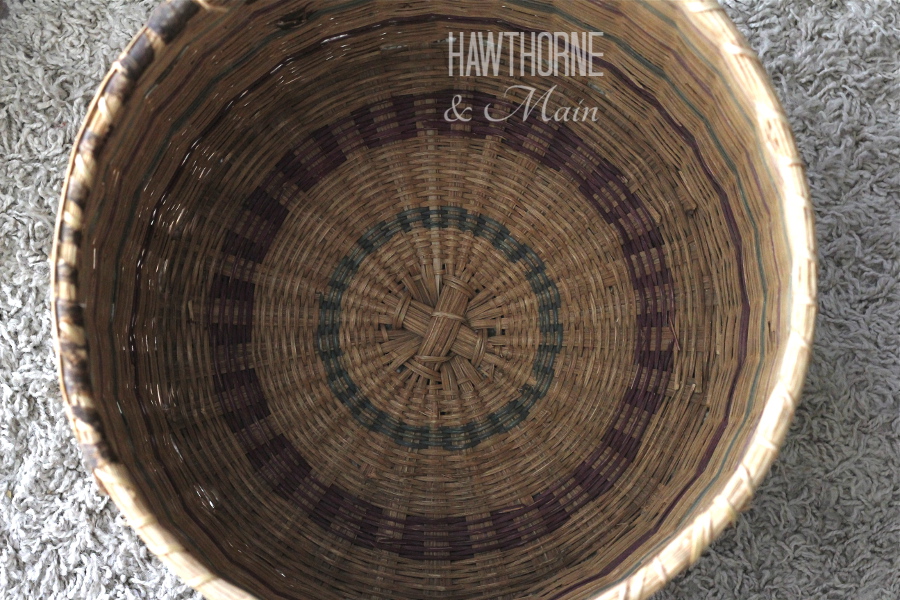 Take some masking tape and put a line on the basket to maker the end point of the white paint.   This will give you a nice clean line.  The line on this basket is about 2/3 of the way up.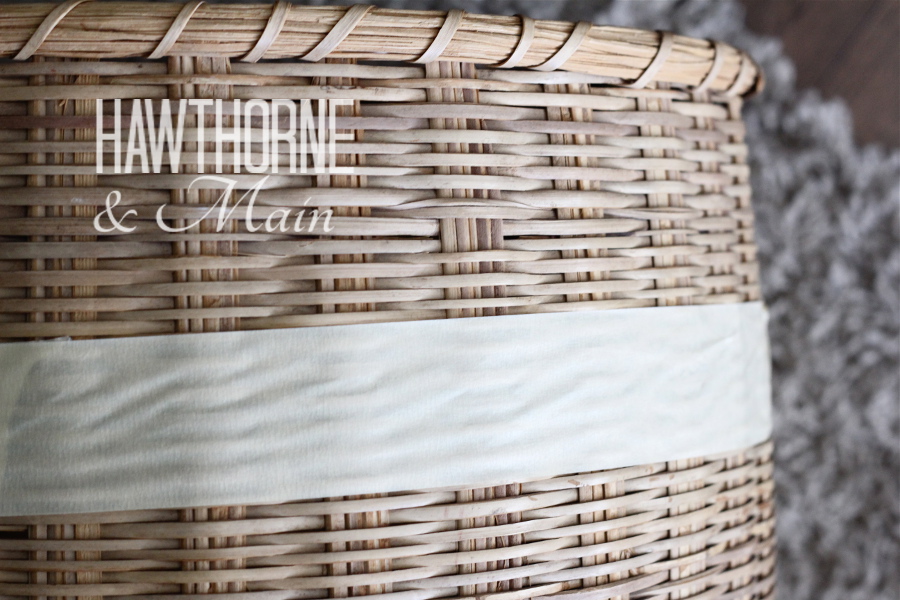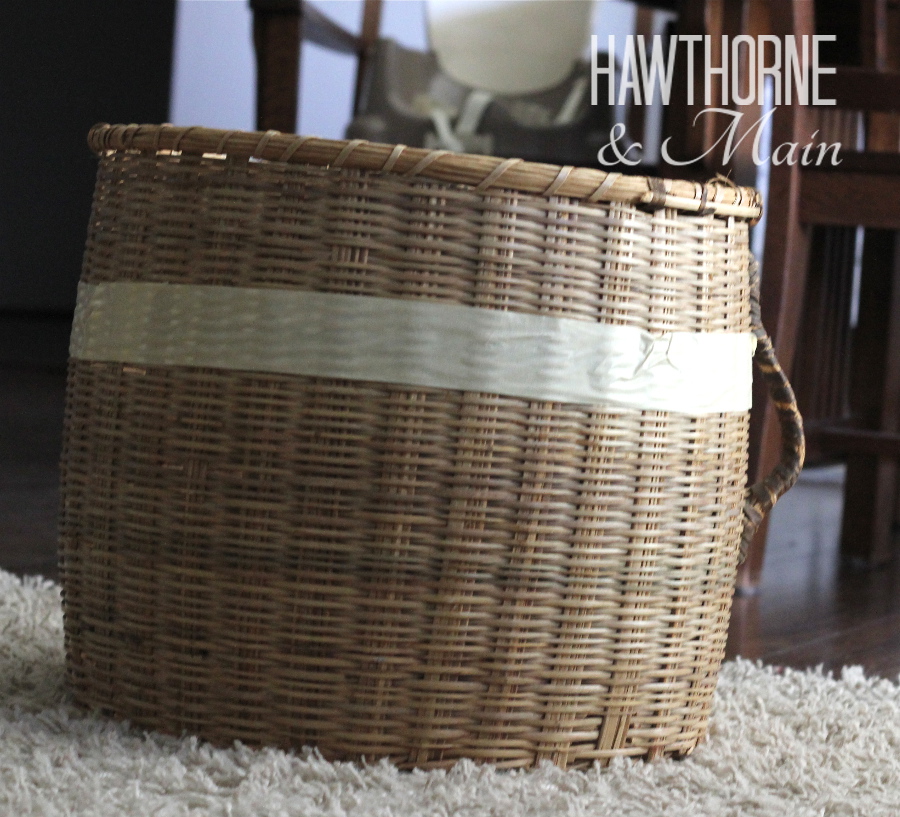 I used my Annie Sloan chalk paint for this project.
To apply the paint,  dip just the tip of the paint brush in the paint as to just get a little paint on it.
Brushed back and forth and up and down, to get the paint evenly coated on the basket.
After the paint is done drying add some Annie Sloan clear wax to give it a nice finish.  To add the wax, you can either brush it on or use a rag to apply it.  Get a little bit of wax on the cloth and begin to rub it onto the basket.  Take a different clean cotton cloth to remove any excess wax that the paint did not pick up.  The wax will give a nice satin look to it.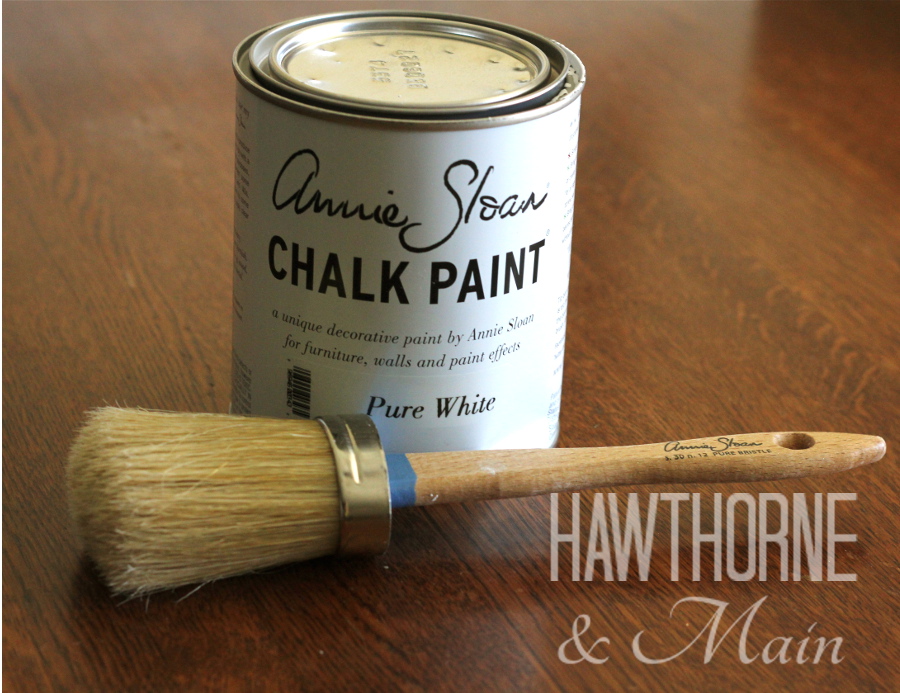 Here is the after of my basket.  It looks great and technically you could stop here.   But I went a step further.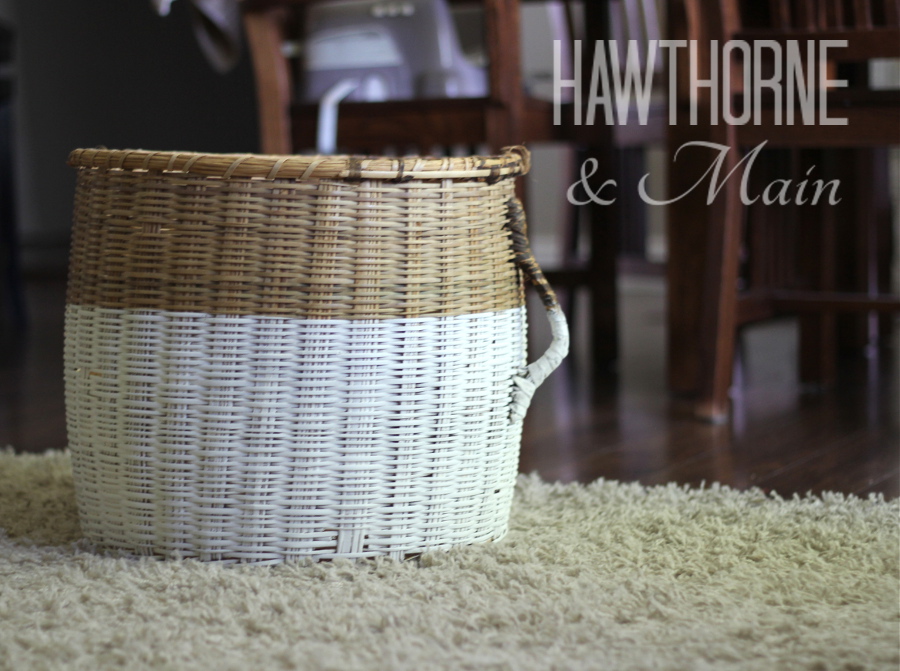 Grab a small piece of fabric that is long enough to go around your basket.  Look for one that has a little bit of stretch to it.
The sides of this basket are fairly straight but if the basket was curved any material that is not stretchy will have a hard time conforming to the basket.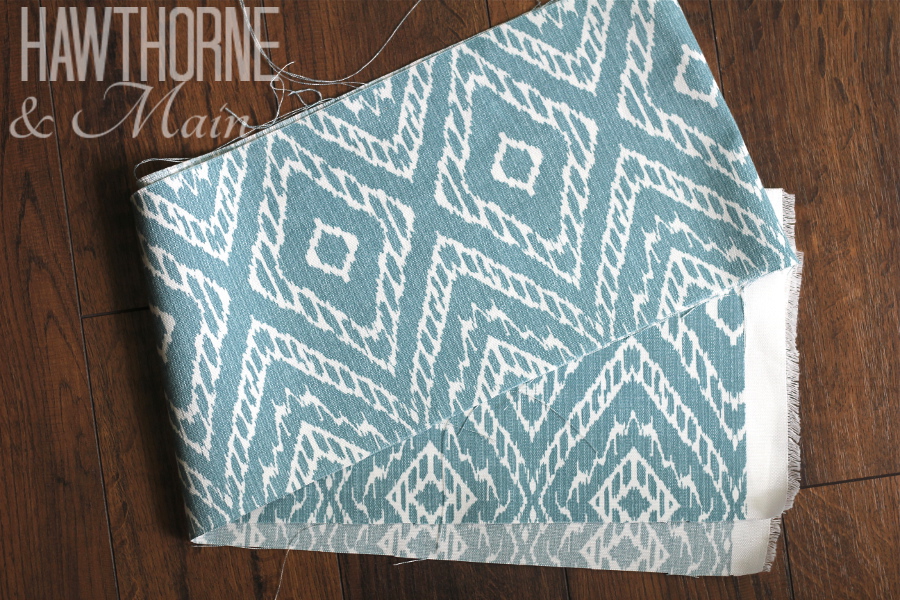 Using your iron, iron down all of the edges to make a clean line. – see image below
Next, grab some  Fusible Velcro
.  The fusible Velcro is so easy to use and since its fusible there is  no sewing involved, YAY!
To use the Velcro, cut it to size.  Place each Velcro piece in its desired spot and place a hot iron on top for a few seconds until the Velcro bonds to the material  (read the back of the package for exact heating times and temperature).
Make sure you measure and mark exactly where you want the Velcro to go before you iron it.  This stuff sticks very well to the fabric.   If you have to take the Velcro off because you measured wrong, it wont stick again.
When adding the Velcro to your fabric, one piece of the Velcro goes on the front or right side of the fabric.  The other piece of Velcro goes on the back or wrong side of the fabric. See my picture below. For this project it doesn't really matter which piece you put on the front or back.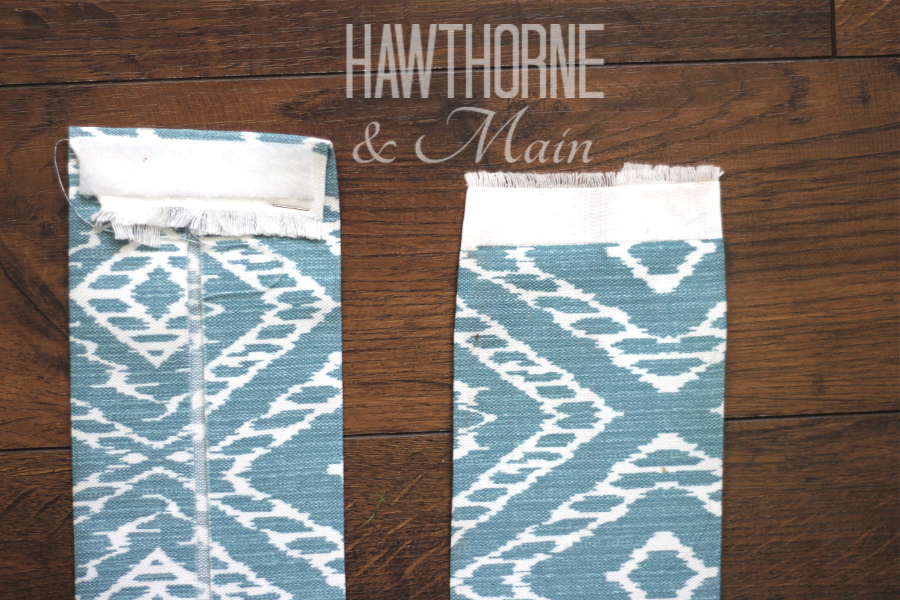 After the Velcro is on you are finished!!
Attach it to your basket, step back and admire it!!
How fun would it be to make a few of these to add throughout the year as the seasons change, or even for holidays!!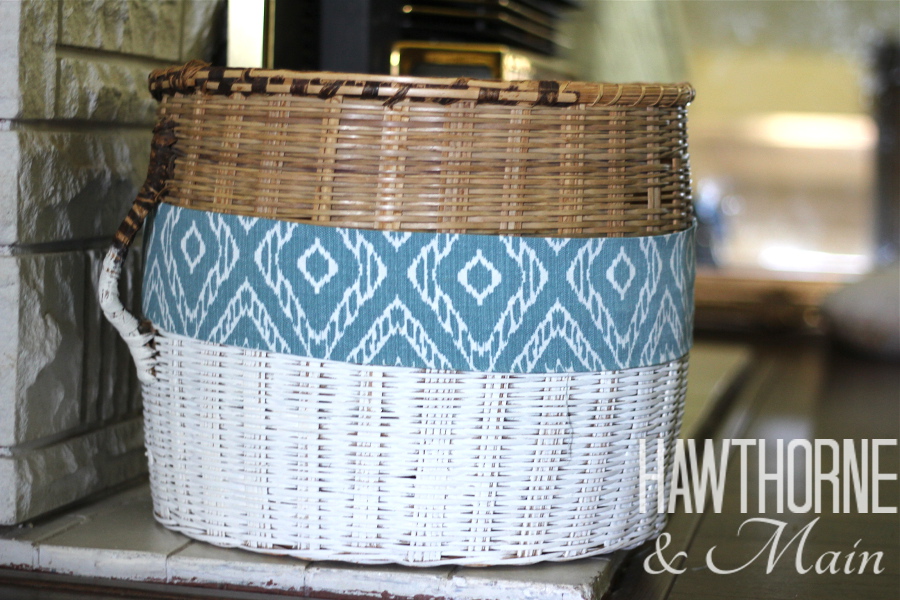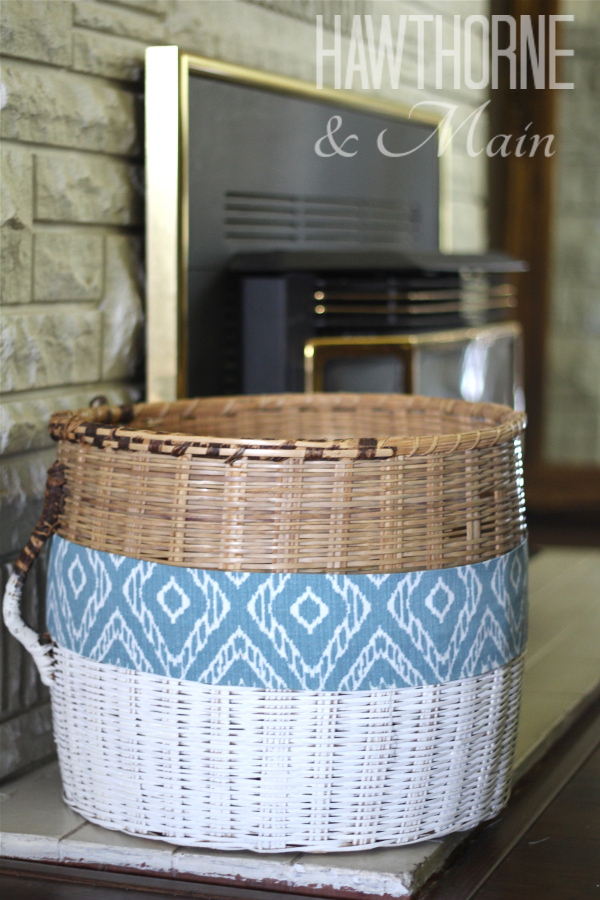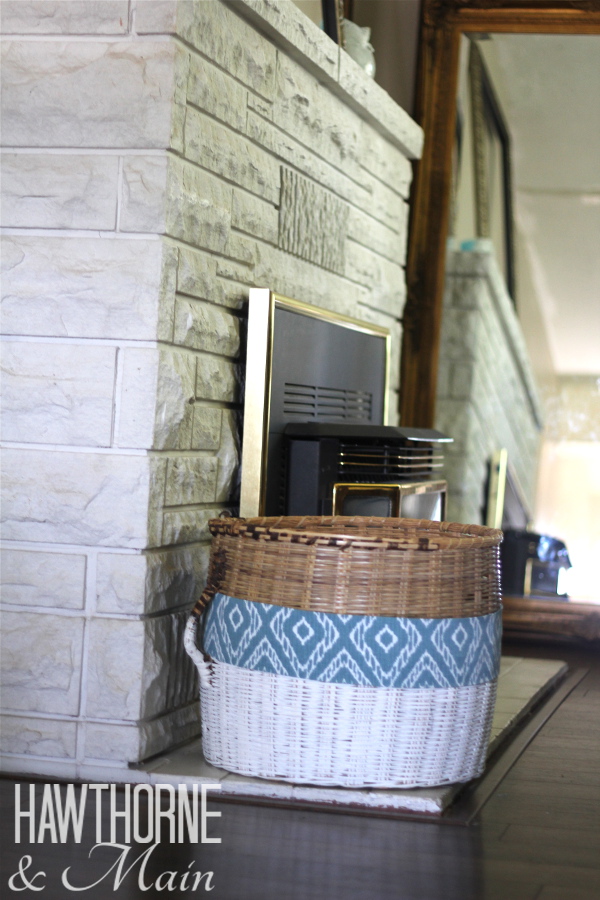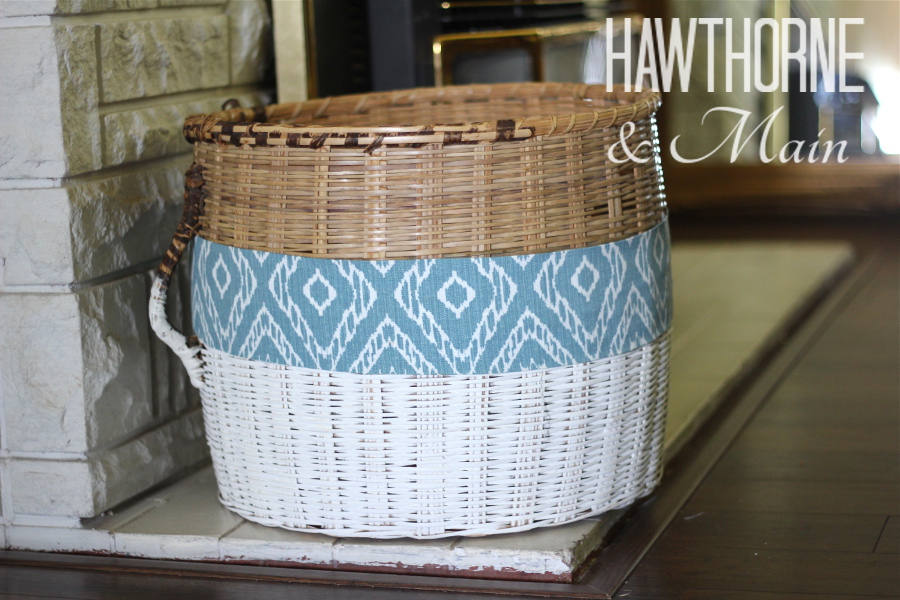 What do you think, yay or nay on the faux dipped basket?Have you ever made one?
the Hawthorne and Main blog uses affiliate links, to learn more check out our policies page
Want more AWESOME ideas...Check these out too!