Can you believe that it is already the middle of November…. why does time go by so fast..?
With Christmas right around the corner I have been looking around for the perfect advent calendar.  I thought it would be fun to share my top 10 advent calendars with you.  Which ones do you like the best?
For your convenience this post contains some affiliate links. See my full disclosure policy.
I think that this 3D christmas village advent calendar looks pretty fun.  I bet the older kids could get in on the fun of making these.  Plus at one $15 is is a great price.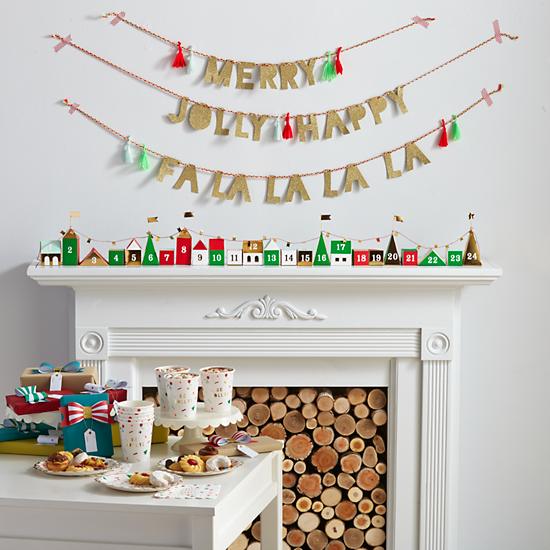 I remember grandmas would always send us each our very own  advent calendar each year.  It was so fun to open each window to find a yummy piece of chocolate. The real challenge was only opening one window per day!! I love the hide nostalgic advent calendar and at $5.99 it is easy to get one for everyone.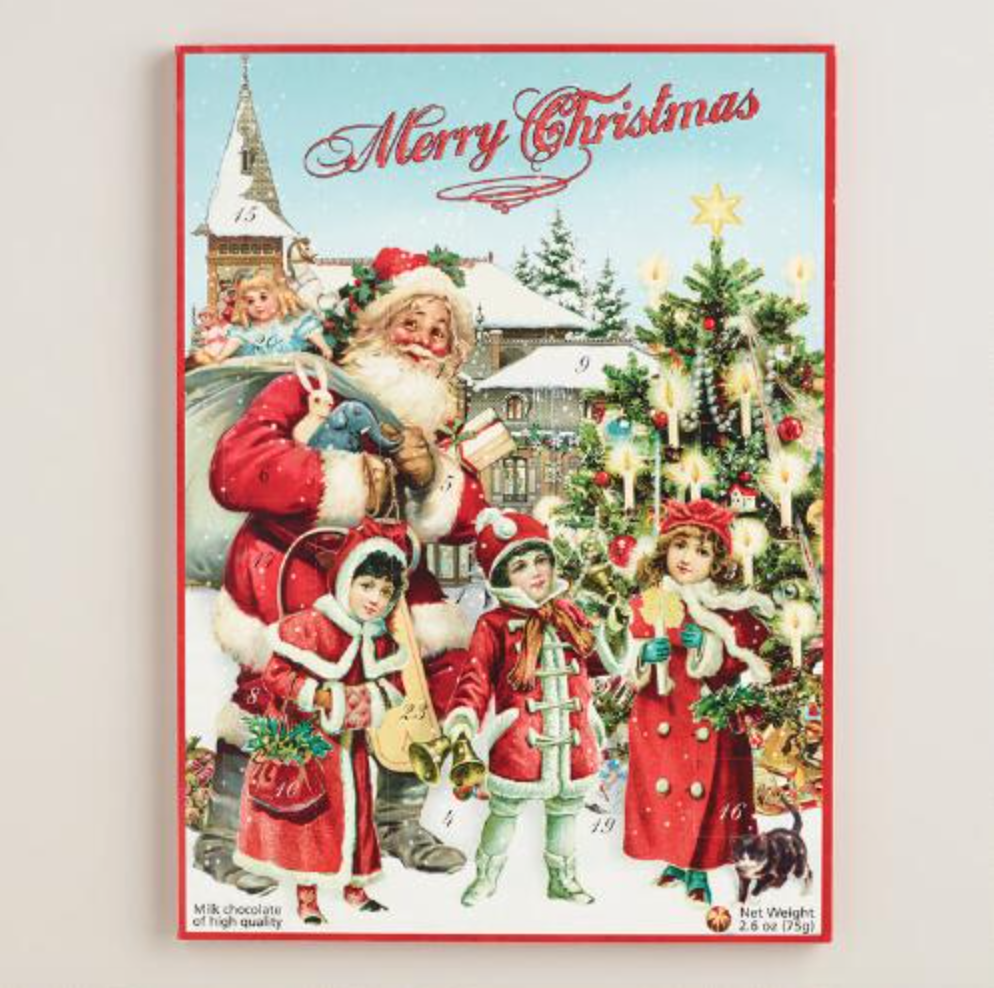 If the regular size chocolate advent calendar is too blah for you, then you have got to check out this large chocolate advent calendar.  It looks pretty awesome, $24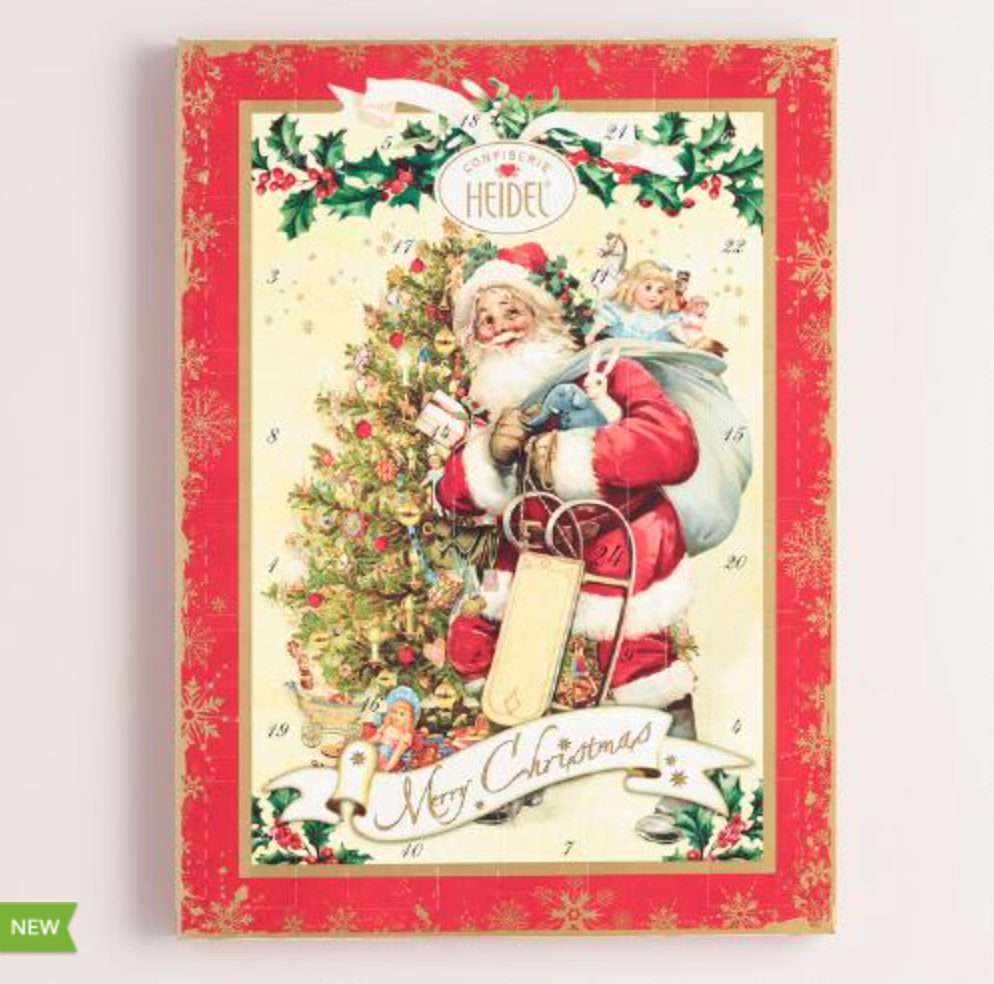 I am sort of a fan or burlap.  I tend to use drop cloth or caves more but this burlap tree advent calendar defiantly caught my eye. It is unique and can be used year after year.  $49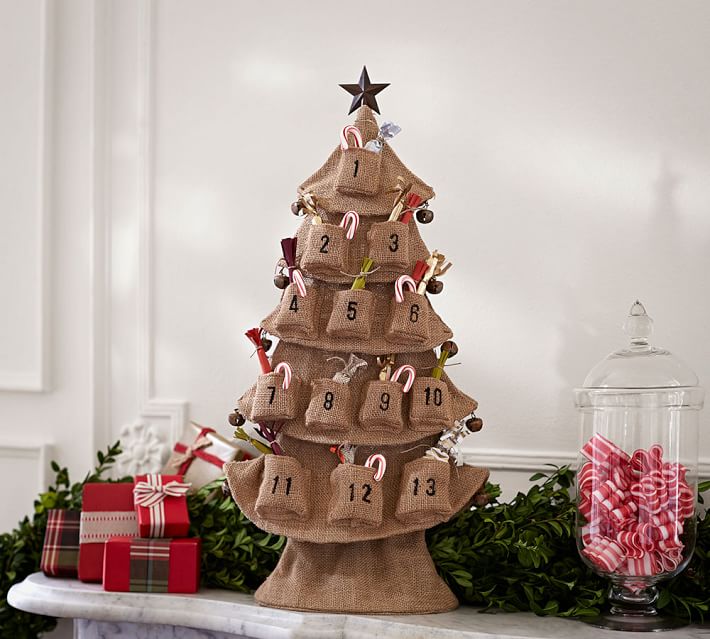 Chalkboard, where?? This modern house advent calendar is all about the chalkboard.  You can get creative and write a message on the pockets or go with the traditional dates.  I love the idea of chalkboard! $27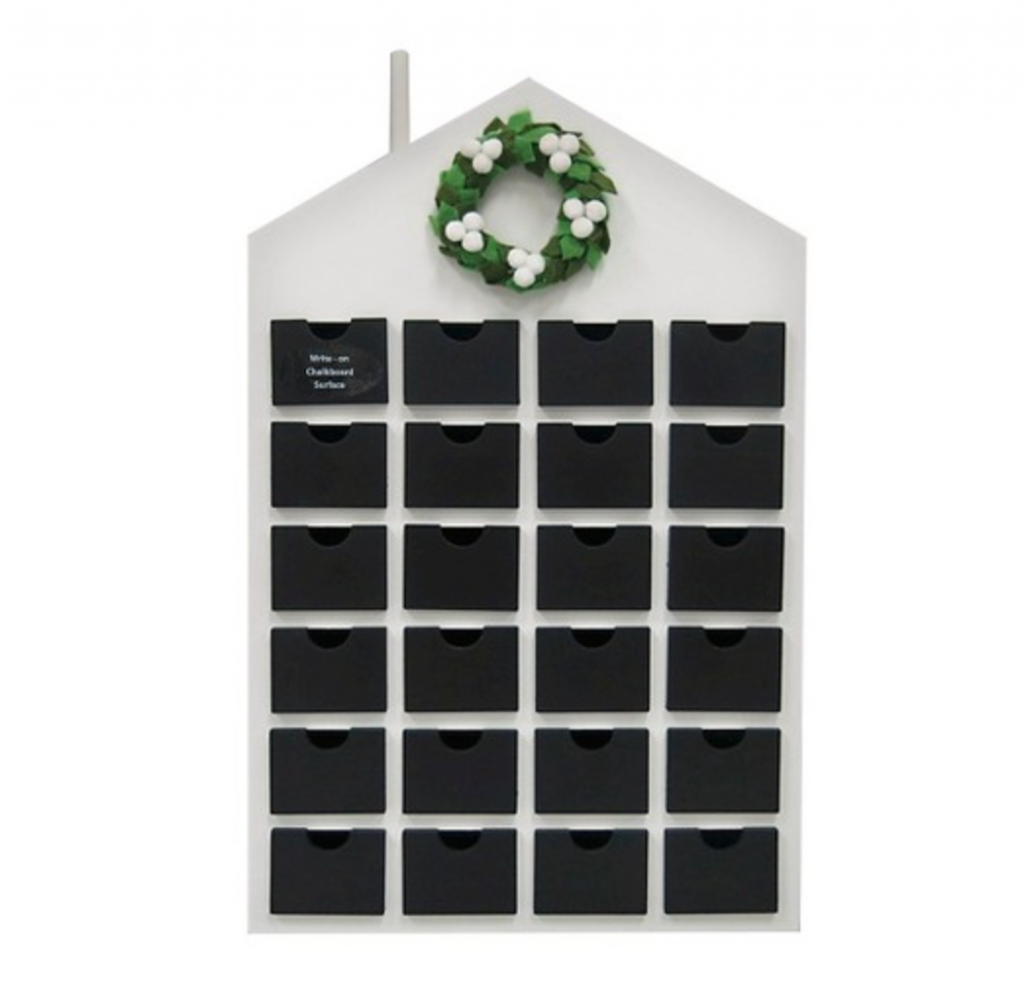 This merry mood advent calendar is so fun! I love the different sizes of pockets. Imagine all of the fun things that could be put in here.  I am totally crushing on the colors too! $49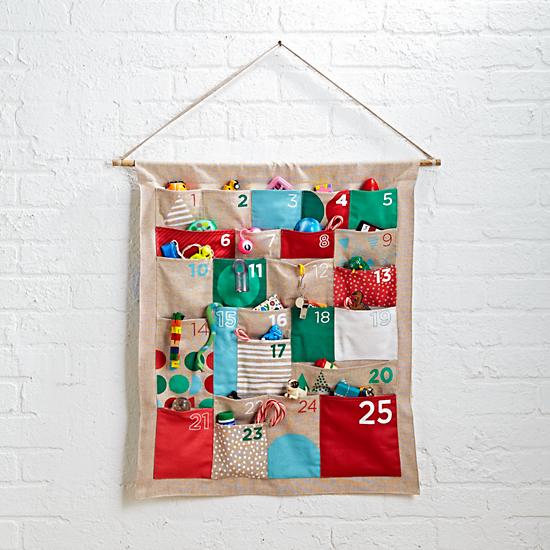 I would call this wood house advent calendar more of a traditional advent calendar. I still love the timeless look of it. It would work wonderful year after year.  $24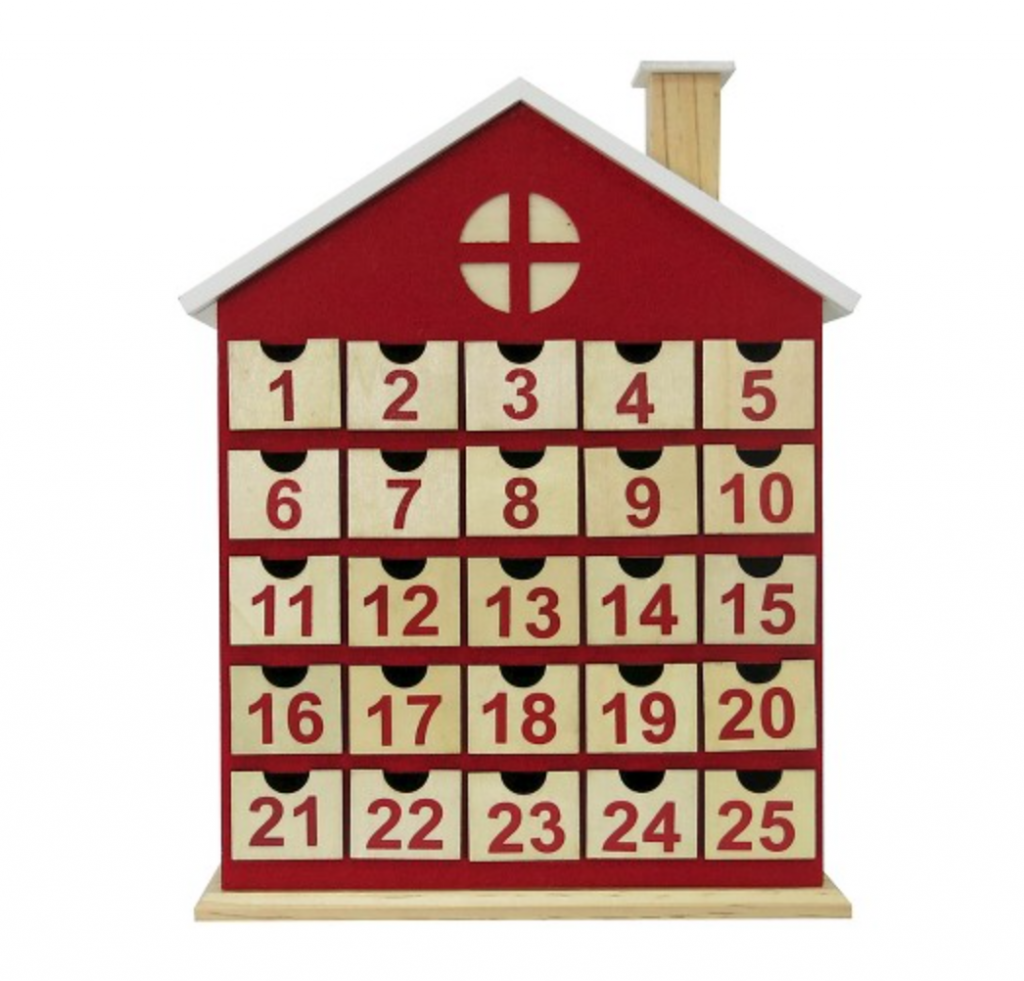 This yuletide spirit advent calendar boasts having 25 individual pouches to house all sorts of special gifts or treats! I am a huge fan of garlands, this could be hung in so many places, you don't need a mantle to have this advent calendar.  $59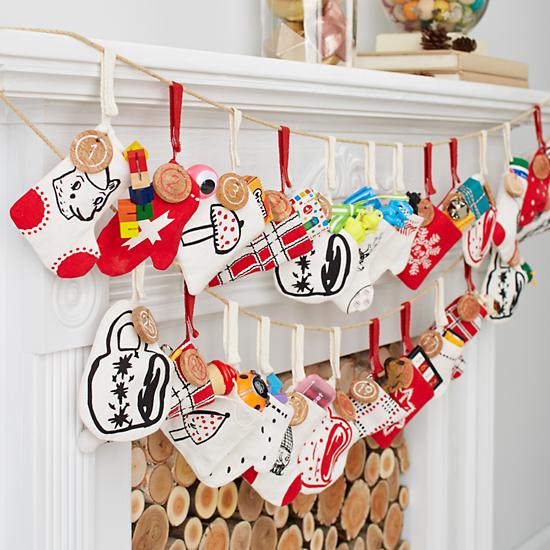 I admit that this galvanized advent calendar is a bit of an investment.  Since the design is neutral it can be used for all sorts of count downs. I am thinking family vacations, birthdays and any other special occasion.s  How cool to get more use out of it other than just one holiday!! $159
And, if the kids want to get involved in the fun, I came across this Lego Advent Calendar or this lego city advent calendar.  My little one is still to young for this but this would be perfect for older kids who love to build and create!  $39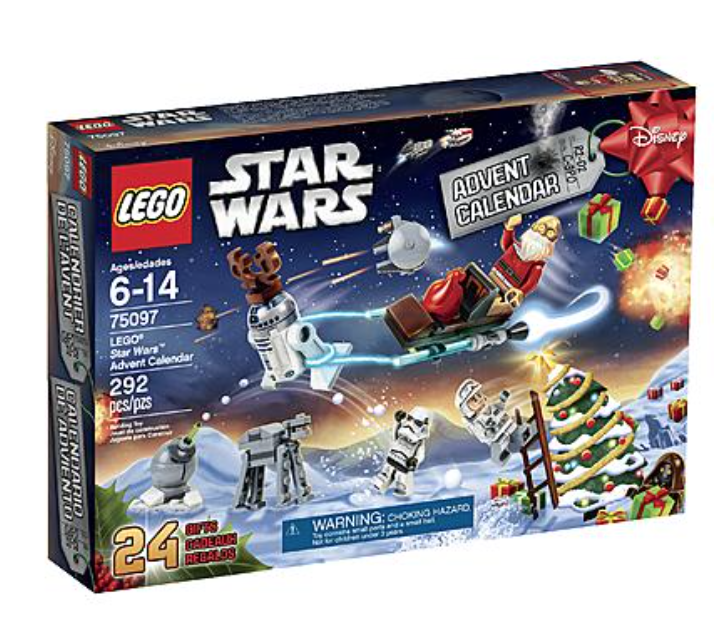 There you have my top 10 advent calendars for this year.  I sort of love them all. I am curious, what are your favorites?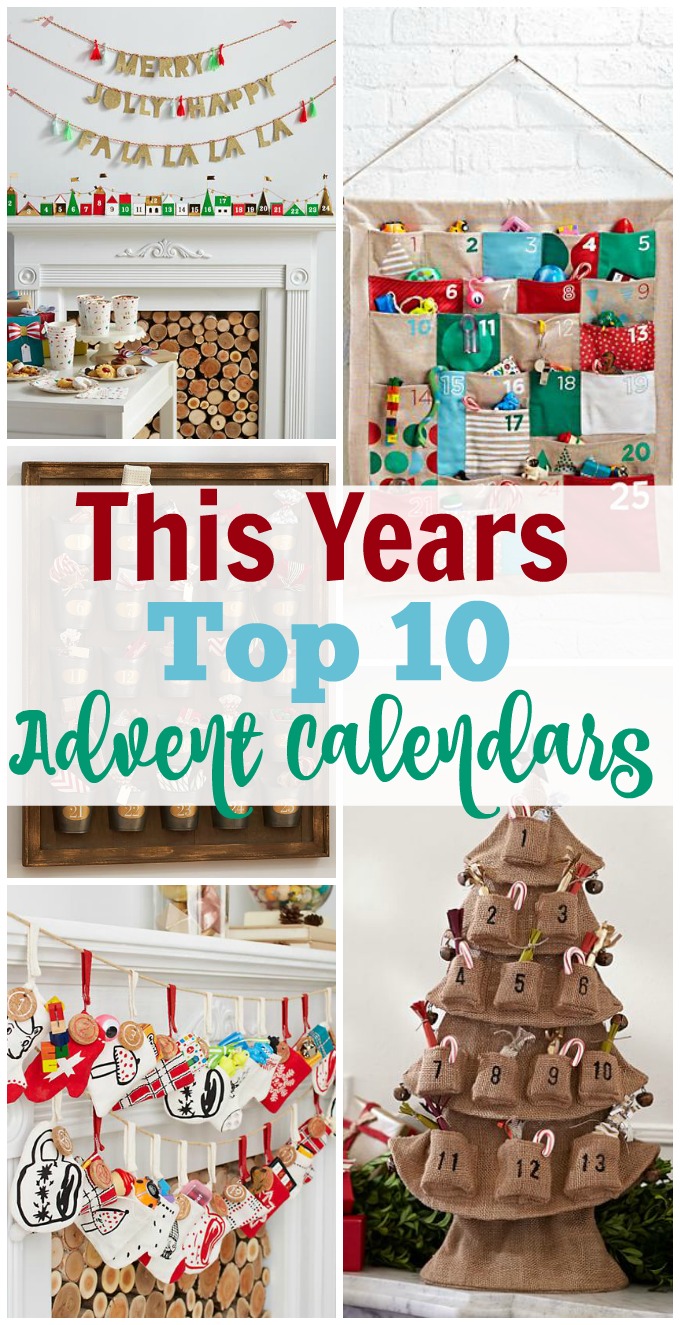 Want more AWESOME ideas...Check these out too!