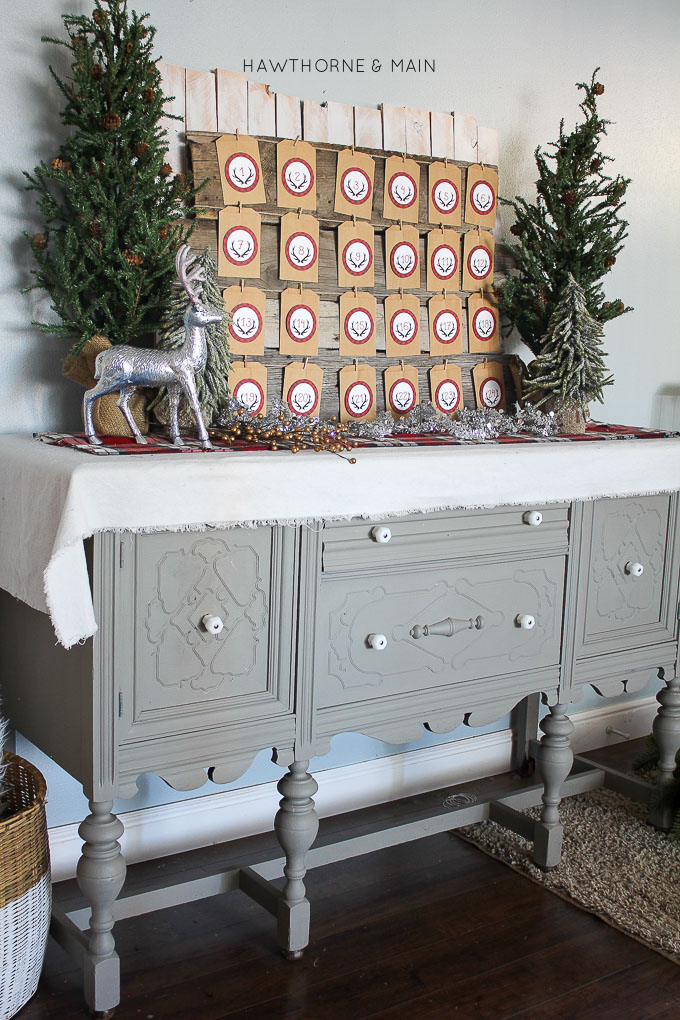 Recently I shared with you my love of advent calendars.  As a kid it was so fun to get a package in the mail from grandma during the holidays. We always knew that she would include on of those chocolate book advent calendars for each of us.
This year I have decided to do our advent calendar a little different. We are going to spread holiday cheer this year by doing #HolidayRandomActs at our house.
I would love it if you would join me! 
You can find  all the details with more printables over here.
Today I am going to show you how easy it was to make this DIY Advent Calendar.
For your convenience  affiliate links have been added.  Read my privacy policy for more details. 
SUPPLIES:
–Jute Twine
–Mini Clothespins
–Mini Brown Favor Bag
-Glue
-Barn wood Sign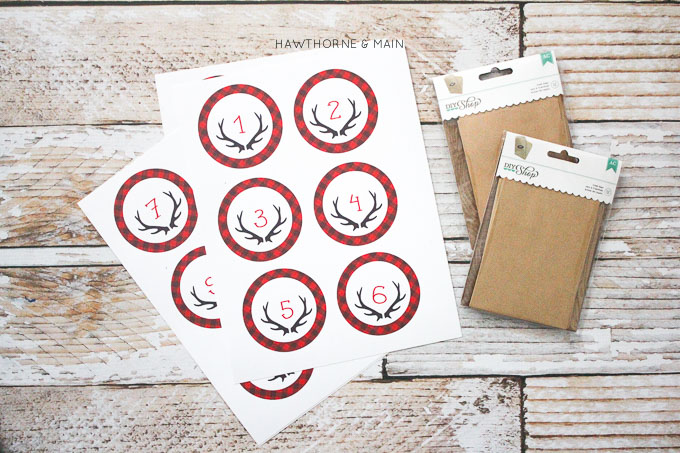 TUTORIAL:
Cut out all of the number tags and use some glue to attach the tags to the brown bags.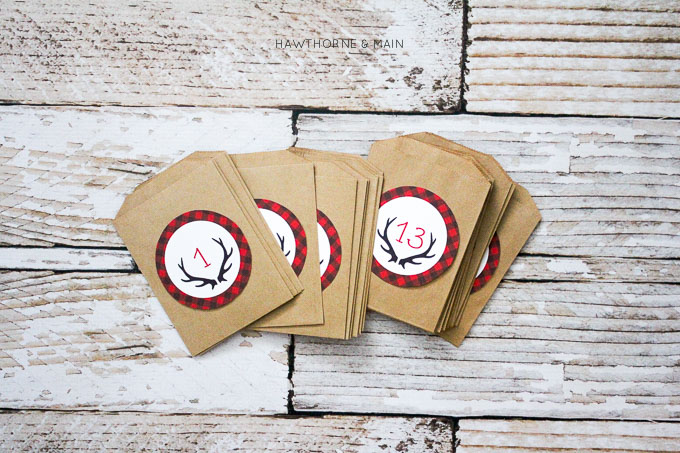 Wrap 5 pieces of jute twine around a barn wood sign and tie them into a knot on the back of the sign.  Use the mini clothespins to hang each of the brown bags.
This is a very easy project that the whole family can get in on!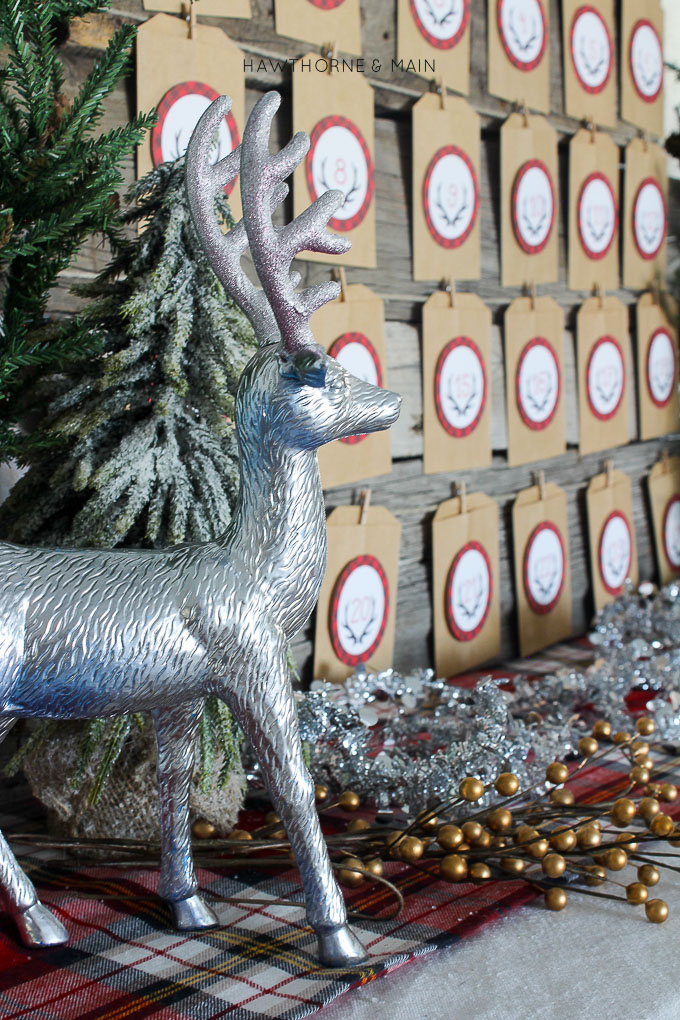 Read more about what we are doing with our advent calendar this year!
Want more AWESOME ideas...Check these out too!