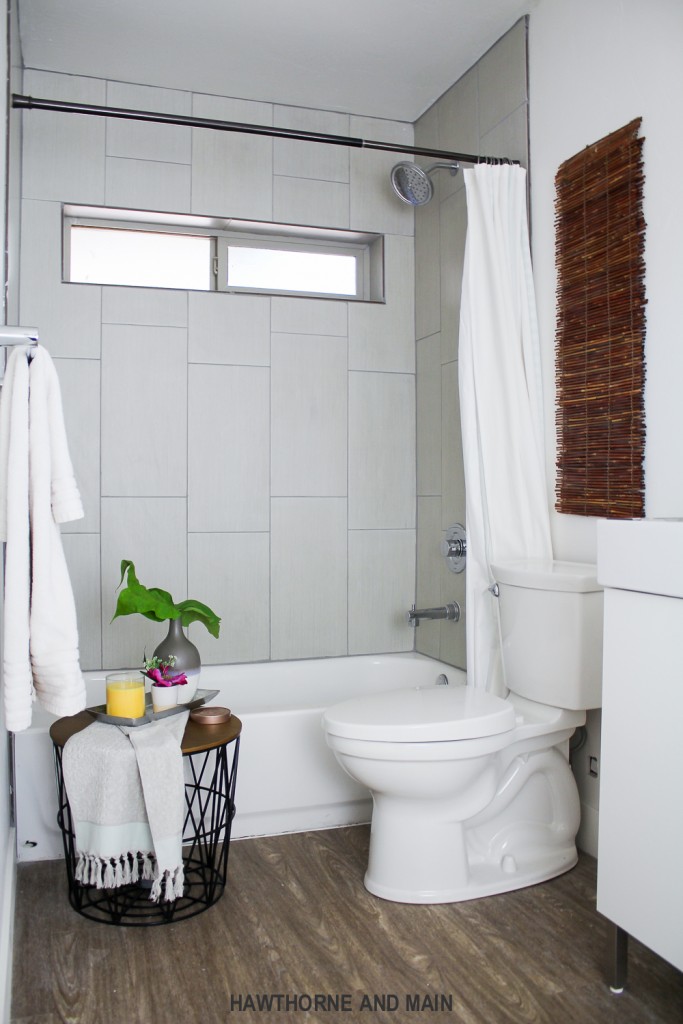 This post is in collaboration with MOEN. All opinions of beautiful, high quality plumbing fixtures are my own.  See my disclosure for more info.
A couple weeks ago I shared a sneak peek of the bathroom in The Suite Pecan.  The vanity and light are the perfect mix for this small bathroom.  The next big thing in here is the tile surround in the tub…..
Let me be the first to admit that almost every DIY that I do has an oops.  I am not perfect and will never claim to be.
The first oops that we had is that we installed green-board all around the shower….we are newbie builders, mmmkay.  Apparently it is NOT a good idea to tile your shower with plain old can-get-wet-if-water-touches-it and will-fall-apart-green-board-sheetrock….lesson learned.
We tore out all the green board and added 1/2 inch cement board….not fun to do and then eedo.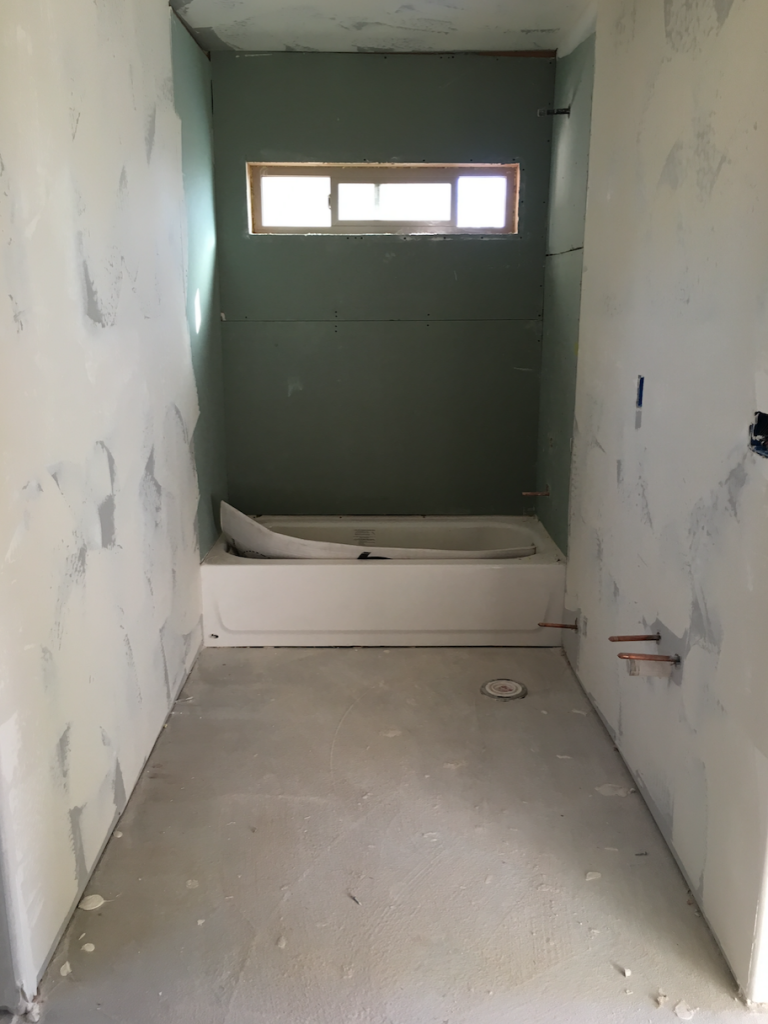 We got the cement board up finally and then it was ready to tile.
If you have ever done a DIY tile job, and even if you haven't….check this out!
That moment when you have slaved over cutting and recutting just to get every tile exact.  You have scraped, foraged and found enough tile spacers to get the job done and finally finally you are laying the very last tile….Hooray!!
That in and of itself is a miracle…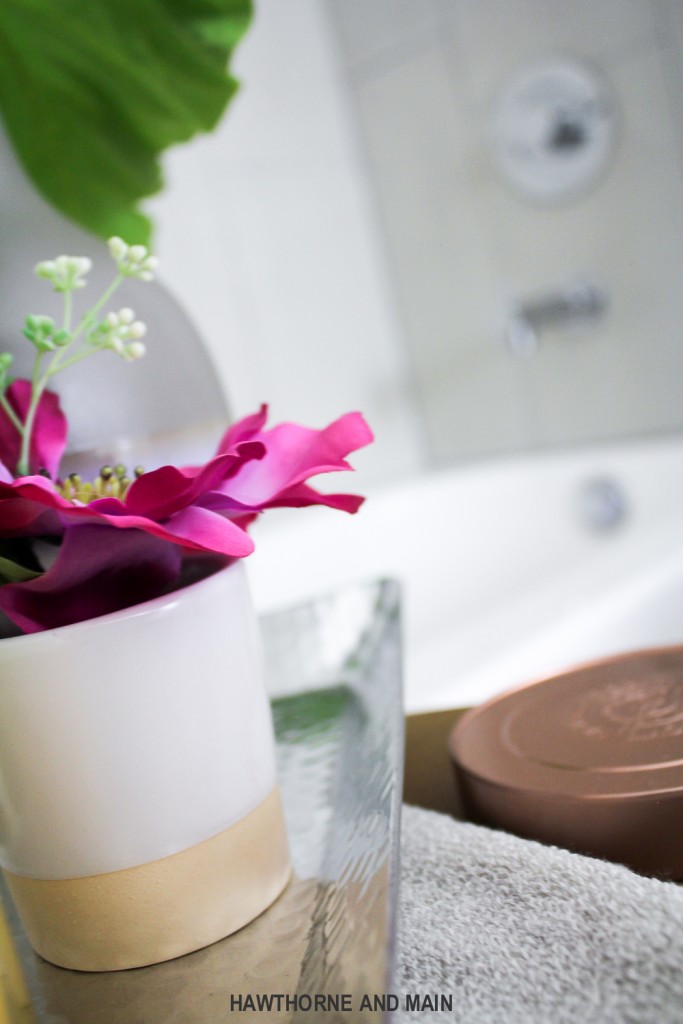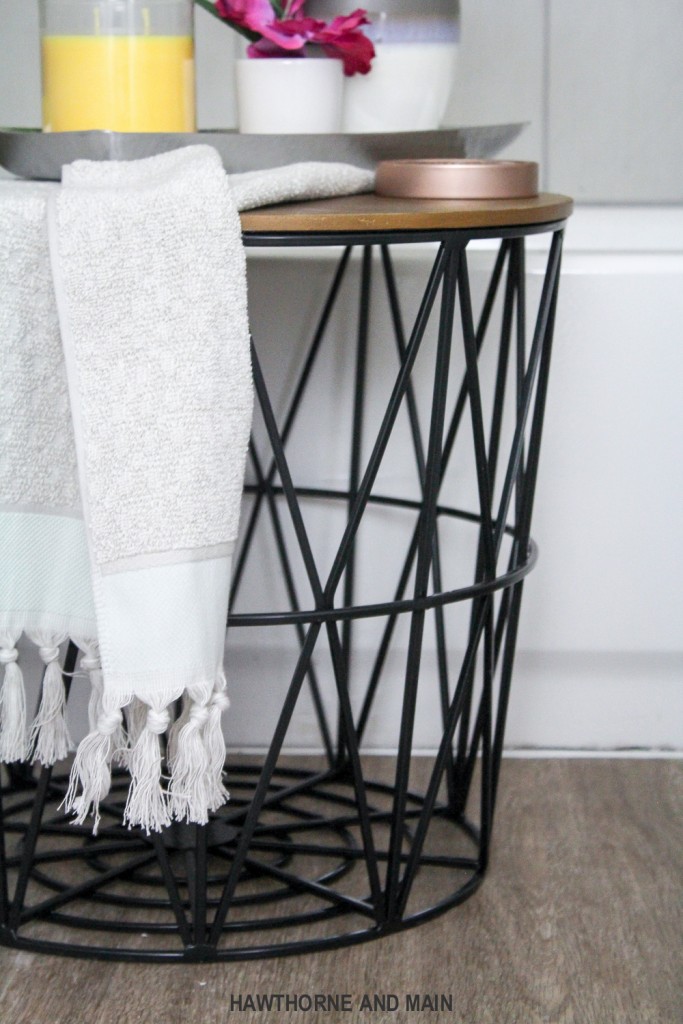 You think that all is well and the tile job is practically finished.
But wait… you still have to grout…that giant bucket of grout.
No big deal you tell yourself.  Those tiny grout lines are so small.  It will only take a moment or two to get it all done.
WRONG….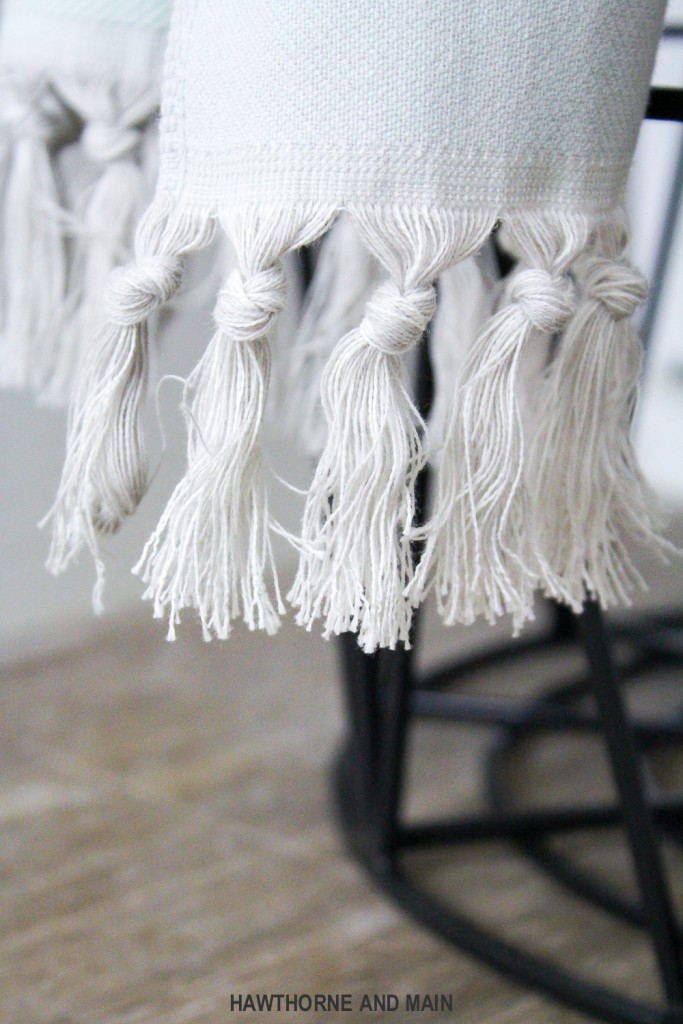 Grout is my worst enemy.  It took us about 3 weeks to get those shower tiles up because we were so busy working on other things. And, lets face it, we had a newborn and she was not cooperating very well.
When the tiling was finally done I decided to do the grout in 100+degree weather without an A/C…so ya know. It was hot and the grout literally was hardening as I was smearing it on.  Not my finest day.
But if you have ever done a DIY tile job…when it is finally all over…
You take a step back and you know that all the cutting and sweating and grouting was SO, so worth it.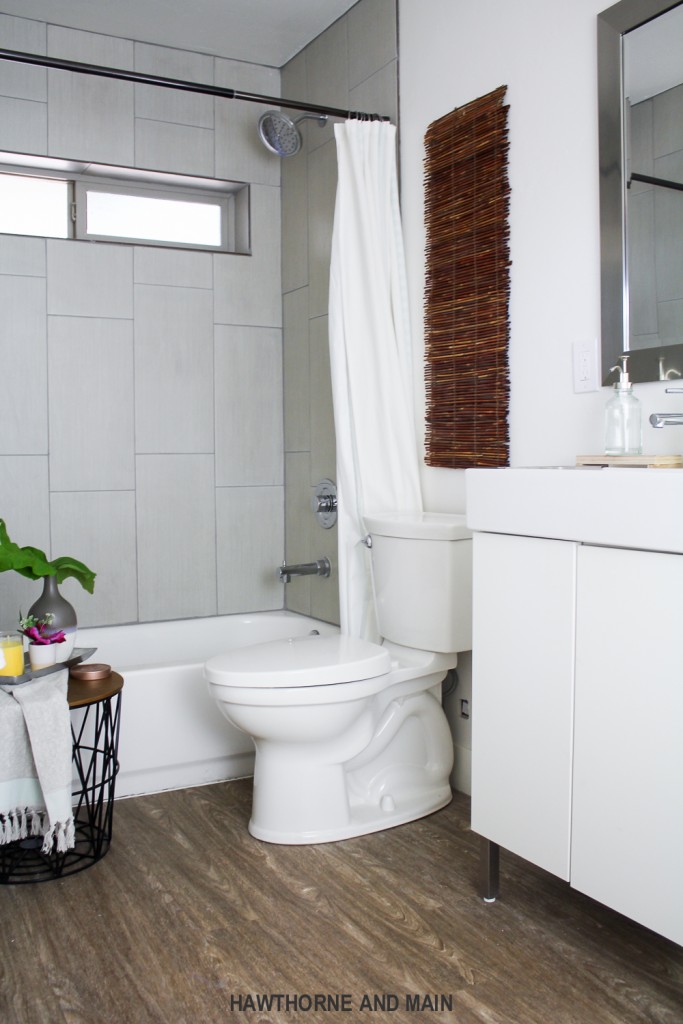 YOU did it….you can do it! That is what is so fun about DIY….you can do it, even if it's hard!  It's the best!
Plus, I have learned a couple of tricks that helped me along the way. This is the 4th tile job that we have done in this house and I think I finally figured it out.
The icing on the cake after slaving over the tiling job was to install these beautiful Align fixtures by Moen.  They are heaven.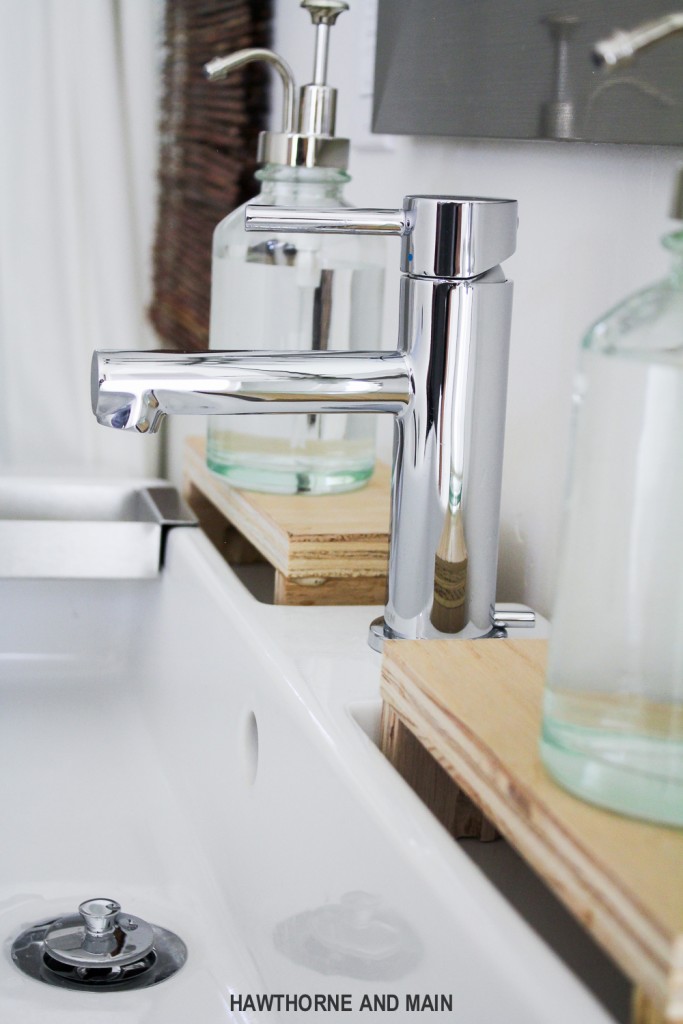 I knew I wanted something durable and long lasting. I have learned the hard way so many times, go for the good stuff the first time.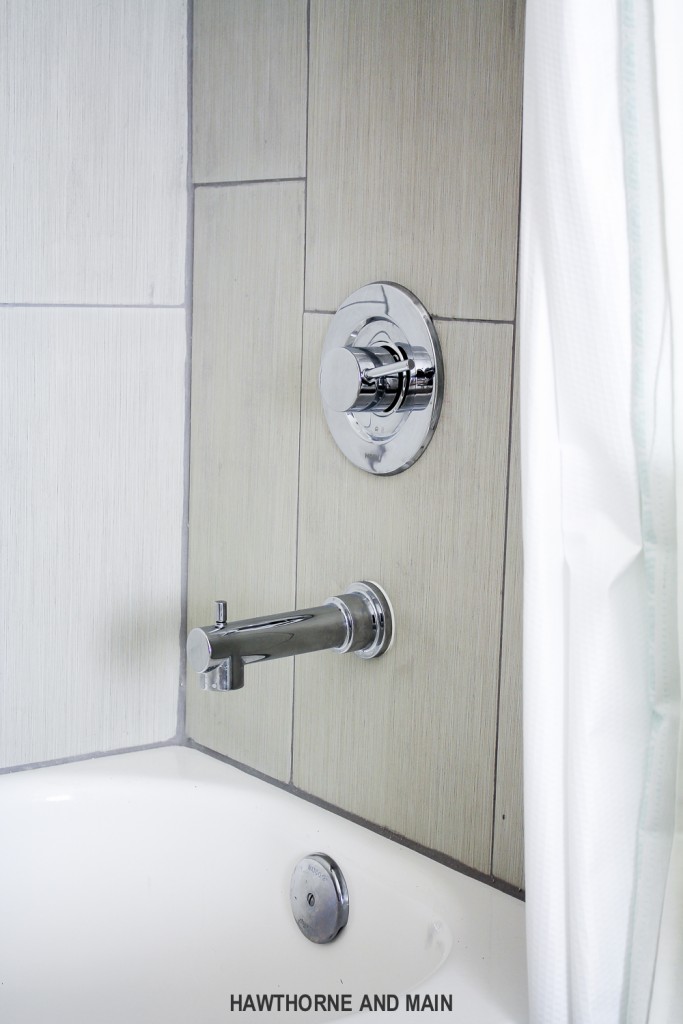 The Align  shower head is fabulous.  It comes really close to feeling like a rainfall head, even though it's not.
We opted for the one handle bath faucet due to the sink and simplicity of the one handle.
The added Moen toilet paper holder and towel rod really are the icing on the cake in bringing the fixtures all together.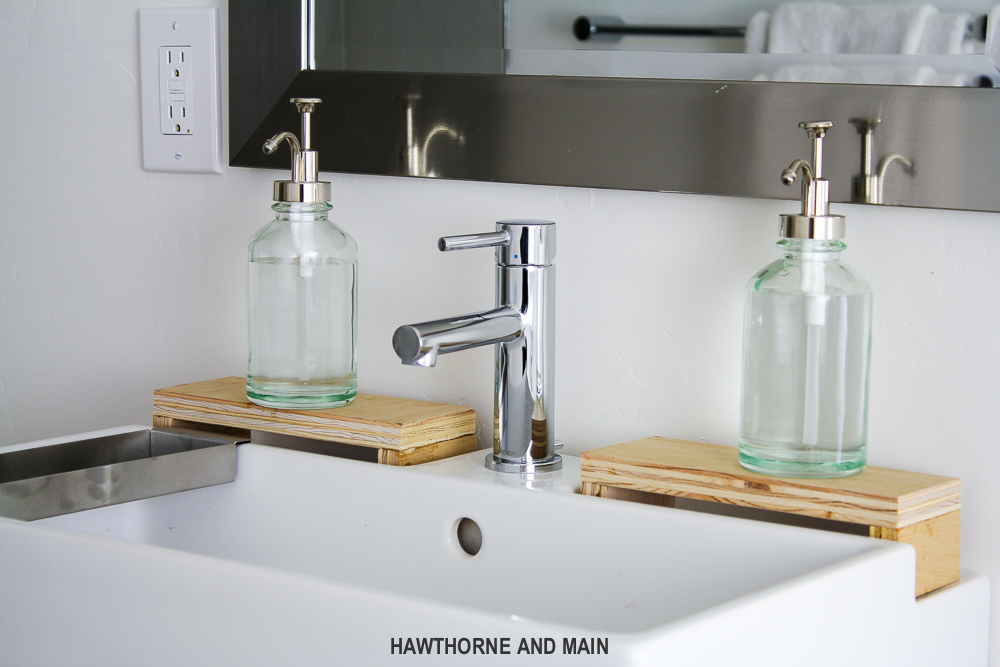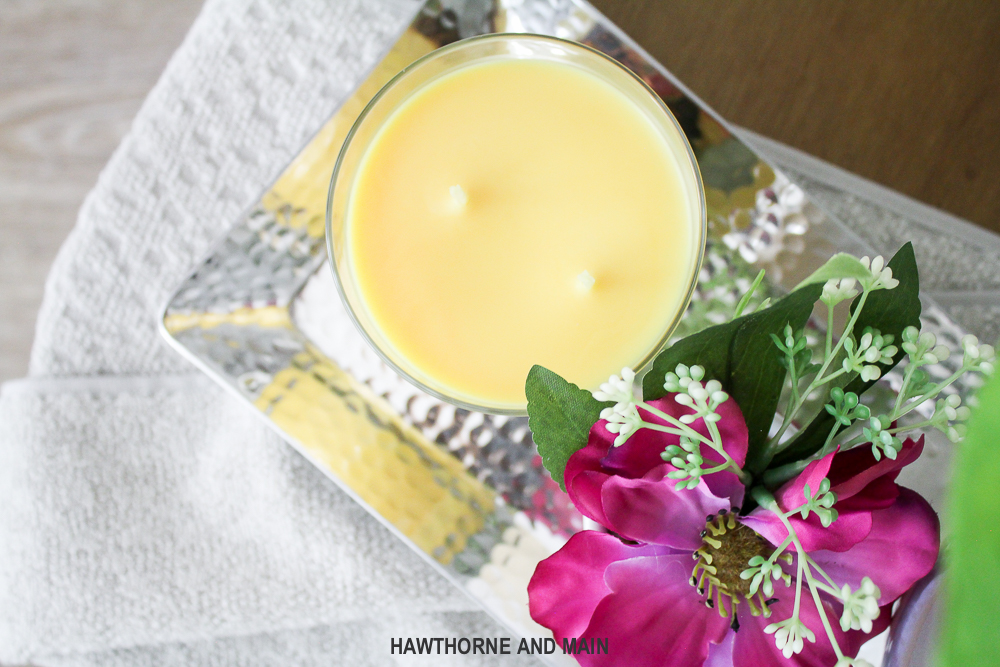 This bathroom is almost finished.  I am still trying to come up with a shelf or storage solution for somewhere.  Got any grand ideas?
Tell me your DIY tiling woes!
P.S
Can I ask you a really big favor? I  entered my recent KALAX IKEA hack into a contest and I would be so, so over the moon if you would take 20 seconds and hop over here to vote.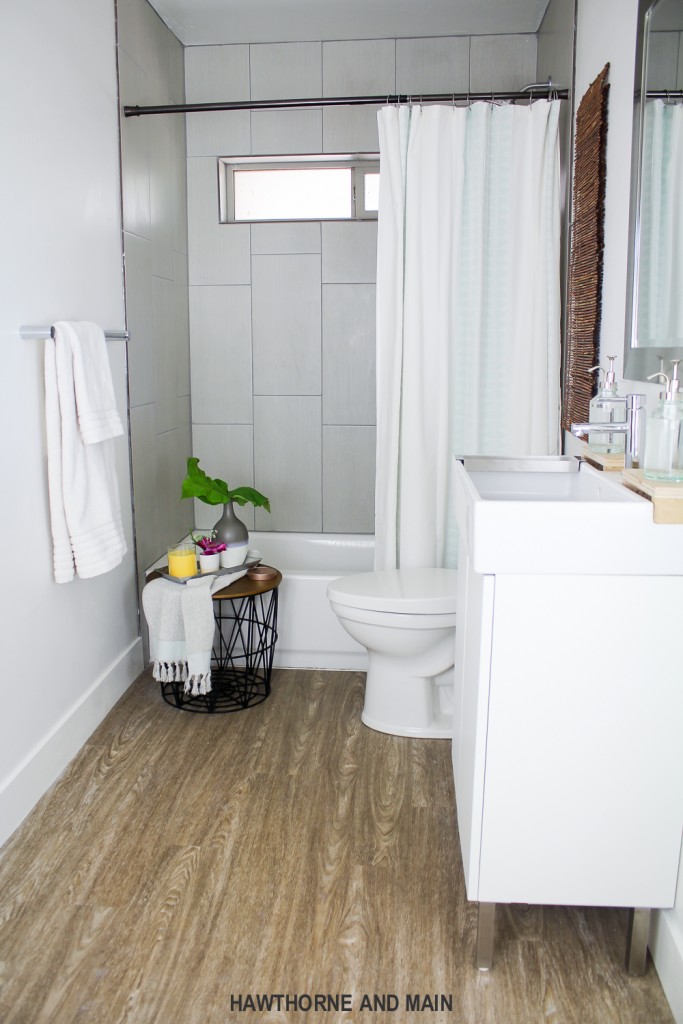 Want more AWESOME ideas...Check these out too!