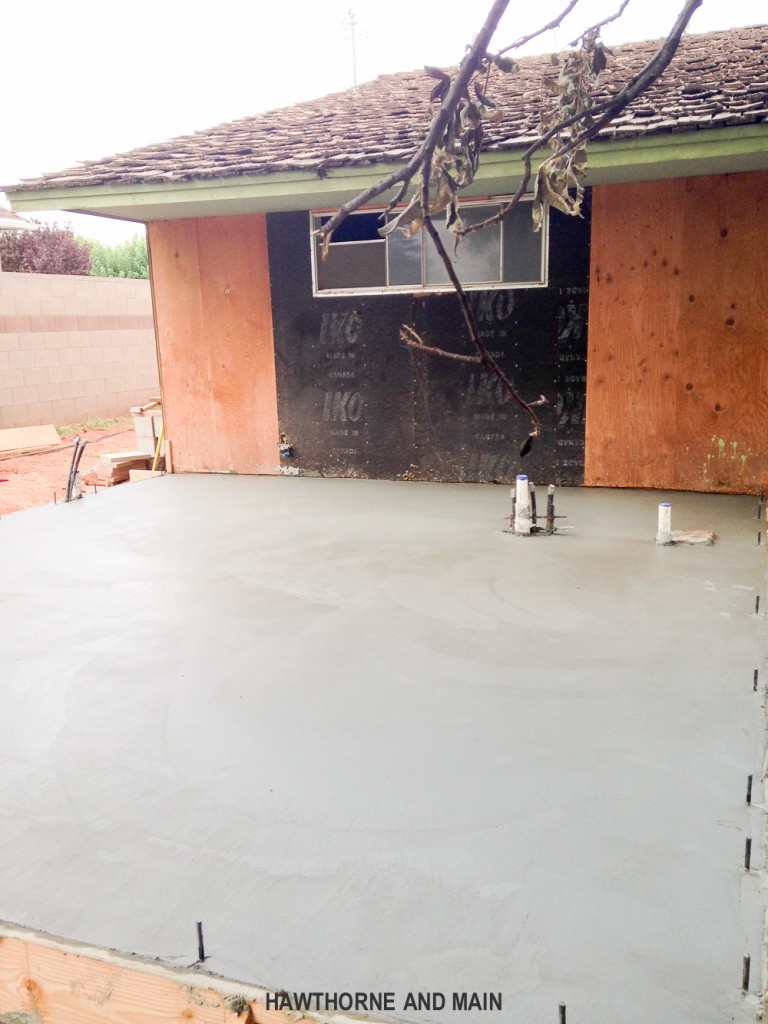 Here is another installment of The Suite Pecan.  In case you have missed anything you can find everything over here.  I sort of feel weird going back and recounting the whole process on building The Suite Pecan, since it's almost finished.  Still, I feel like we learned a ton about DIY building.  I hope that I can offer up some tips on things we learned and ways to save money.
We had literally NO clue about how to go about getting a permit and building before this but now we are so so much more confident.
For the record, we hired a contractor friend to help us organize and plan the whole process.  He was very helpful with getting all the paper work done.  He helped us with the framing/siding, pouring the concrete slab.  We also hired a plumber, we didn't want to get that wrong.  Once those large things were finished we pretty much DIYed it ourselves.
If you haven't had a chance to read about the before on the inside and outside it's pretty scary.
In order to get the ground prepped to pour the concrete slab we dug a large trench around the perimeter of the where the slab was to go.  We also rented a machine that helped to compact the dirt.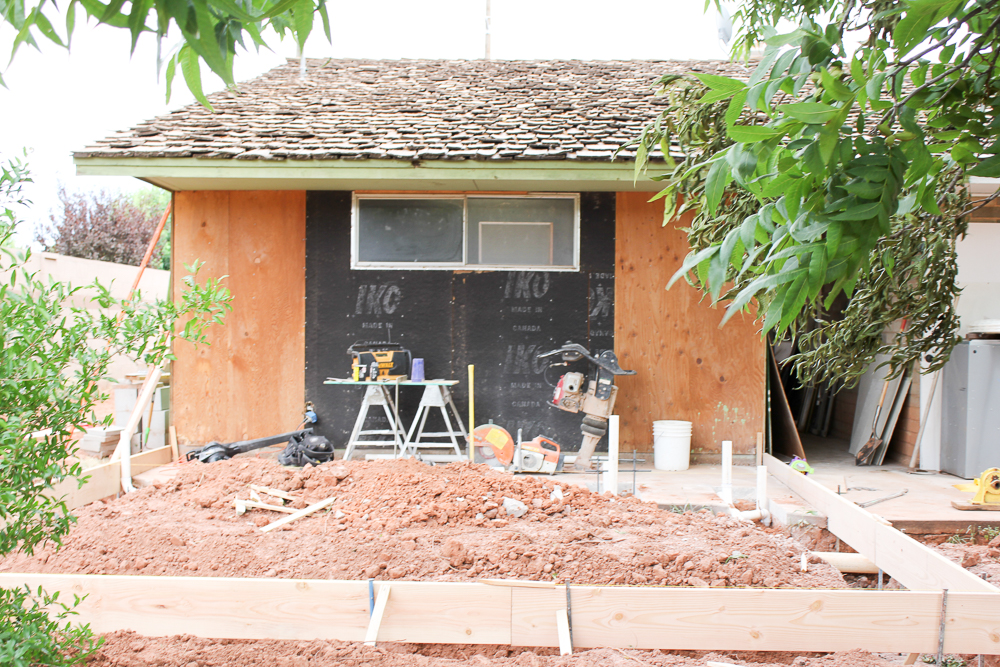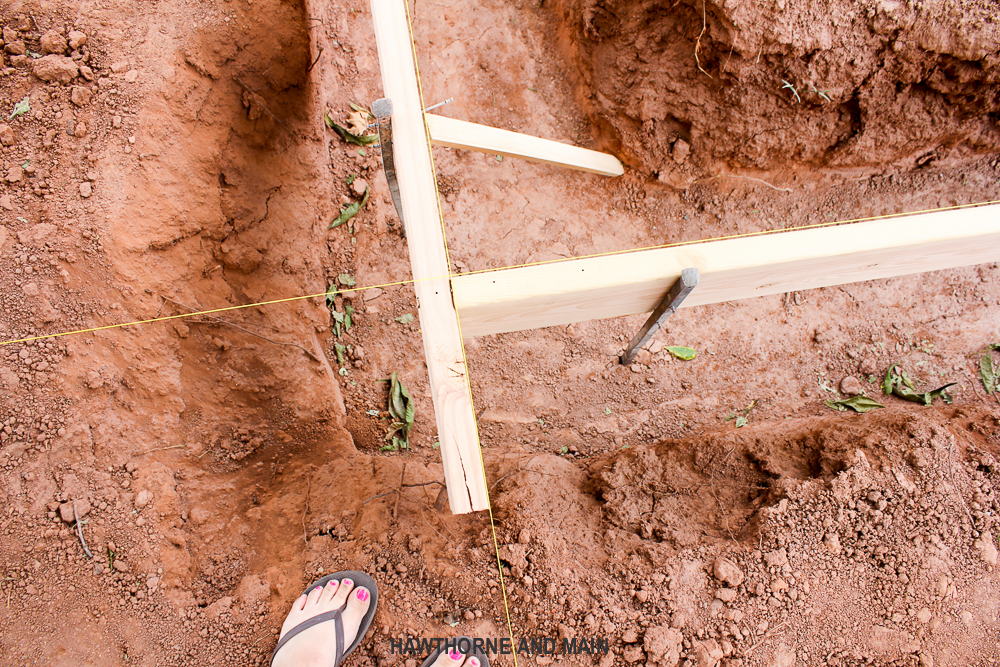 We also needed to add rebar to help make the foundation strong and to help prevent cracks from forming.  We poured about 3 inches over top of the existing sidewalk that ran the length of the back original building. This area would become the bathroom and laundry room.
It took one cement truck to pour this entire area.  We thought that we might have to order an additional half truck but we didn't, luckily.  That would have increased our cost.  The concrete guys were here about 5-6 hours. They would smooth it out and wait a while then smooth it out some more.  They were trying to get as much water off as possible in order to make the concrete as strong as possible.  We learned more about this when we did DIY counters tops.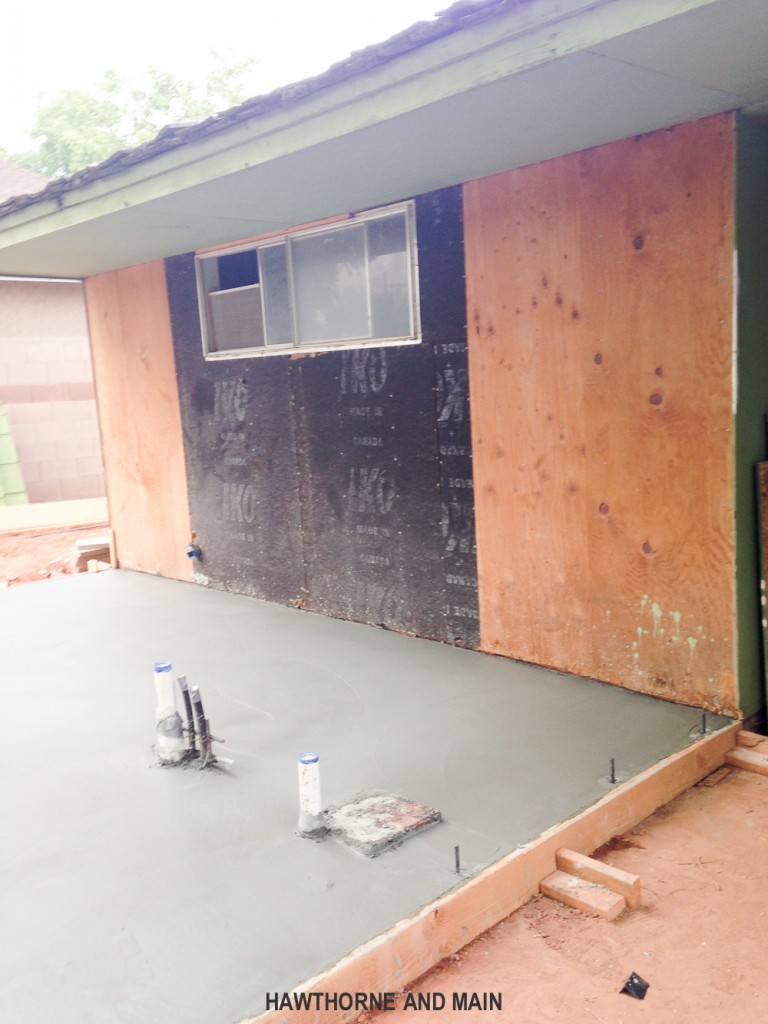 Once the slab was done and hardened, the roof was removed and soon the wall.  Up next it the framing! This place is coming together!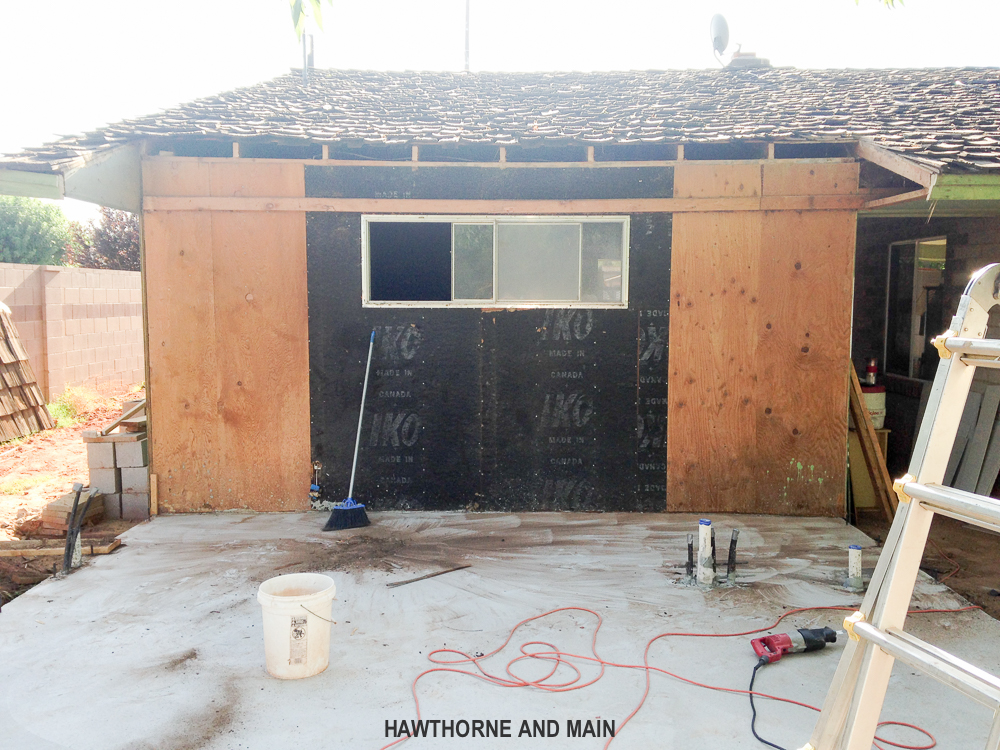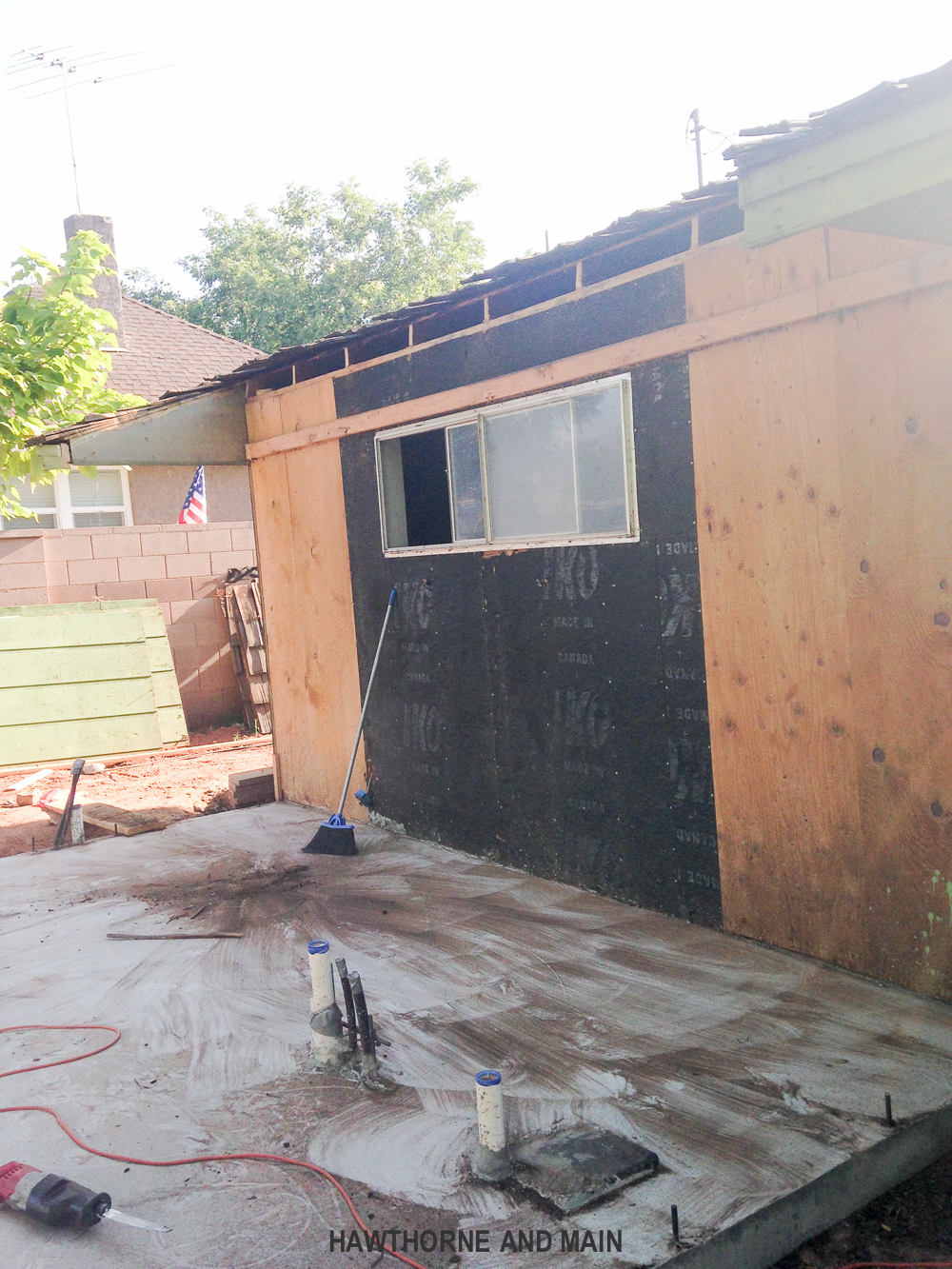 Want more AWESOME ideas...Check these out too!