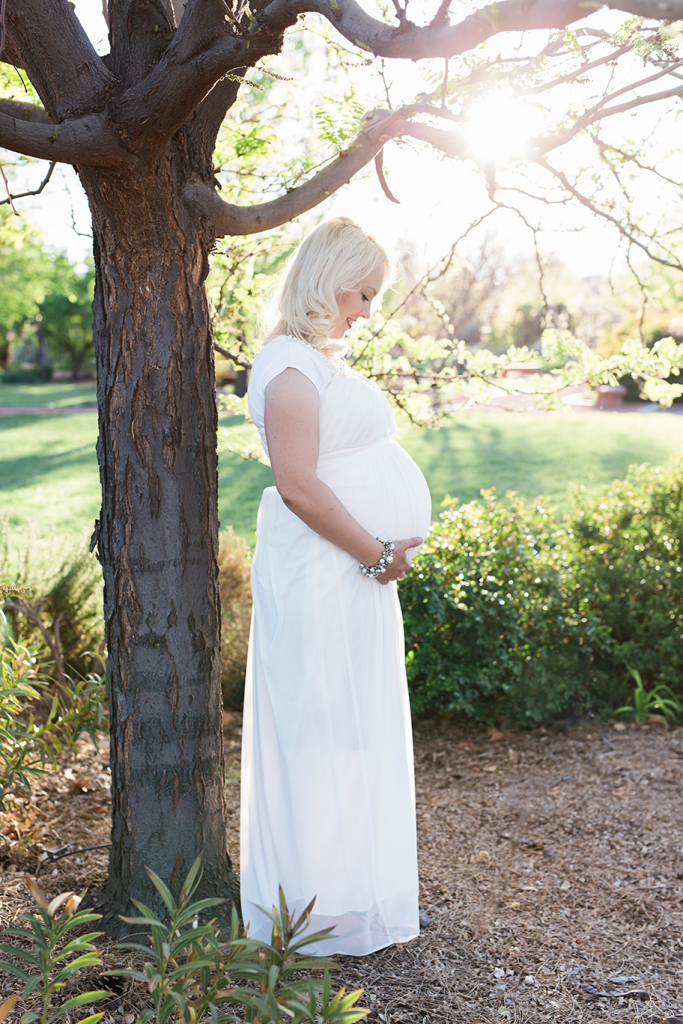 My due date is fast approaching…9 days and counting.  My to-do list is getting smaller and I am thrilled to have gotten almost everything done that I wanted too.
On my last pregnancy I was so excited to meet the little muffin that I didn't really take the time to enjoy being pregnant…. does that make sense? I didn't have any maternity photos taken either.
Last minute I decided to see if I could find someone to take a few maternity photos of me.  I am so random like that.
My mom was actually down helping me lay some flooring this past weekend….one of my to-do list items….and it worked out perfect having her here to come with me to the photo shoot.
I got to meet Emily who did a fantastic job.
This is such a pretty picture….but do you want to know the first two thoughts that popped into my head as soon as I saw this picture?
Wow, I am huge… like my arms and wow that belly is ginormous..
AND
Wow, I have the worst posture….haha
Why do we always feel like we need to pick pretty things apart to find the bad.  I am a glass is half empty sort of person….I hate it.  I am quick to look at the bad.  #workingonit
This picture IS pretty.
Today I will see the good in all things….how about you!
I am hosting a giveaway on Instagram about when this little muffin will get here.  Give me your best guess for a chance to win an awesome prize!!  
I will be sharing all the photos from this session soon!
Want more AWESOME ideas...Check these out too!