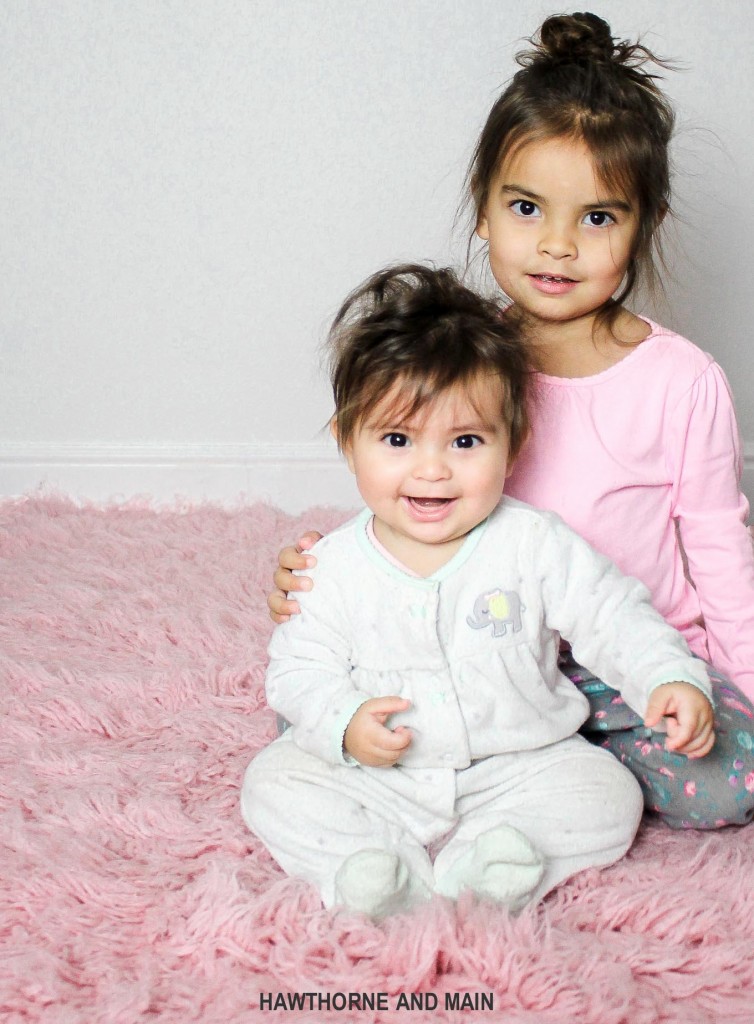 The imagination of an almost 4 year old is amazing (btw how is she already 4?)…  We can be sitting on the floor playing dinosaurs and then all of a sudden inspiration strikes and we are outside running through the yard playing some make up game of freezer tag and catch and rolling on the ground….all rolled into one fabulous super game.
The other day was just like this….the weather was nice and so we took to the outdoors.
I was holding Jada while Alexa instructed me on how to play the game.
"Come sit down Mom while I tell you how to play," she instructs.
We sit and I attentively listen and try to keep all the rules straight.
If she points the squirt gun at me (made sure it was empty first) then both Jada and I are dead. If Jada and I die then Alexa will roll on the ground.  If she points the gun at us a second time we are unfrozen.  When we are unfrozen we are supposed be to running….me holding Jada…. chasing Alexa around the yard….you getting all of  this? Phew….good!
The game goes on for a while before inspiration strikes again. She hands me a stick…my right eye brow goes up because… if you have kids then you know….sticks and kids never end well.  I tell her… next thing you'll go poking your eye out…or some other body part or someone else's eye or body part….you get the idea.
She hands me the stick and says, "Here Mom…this is your light saver."  I asked "what?"  She said, "here…. your light saver."
And so we started our stick-air-light-saver game.
The competition was tough. She was quick, but in the end there was a victor.  After a quick rule change, I was frozen solid and she won…
These days are slipping by. Pretty soon I won't be the ONE that she always wants to play with.  There are days that I play while dragging my feet…it's not always easy.
…still I am trying to hold on to these days…trying to saver this time.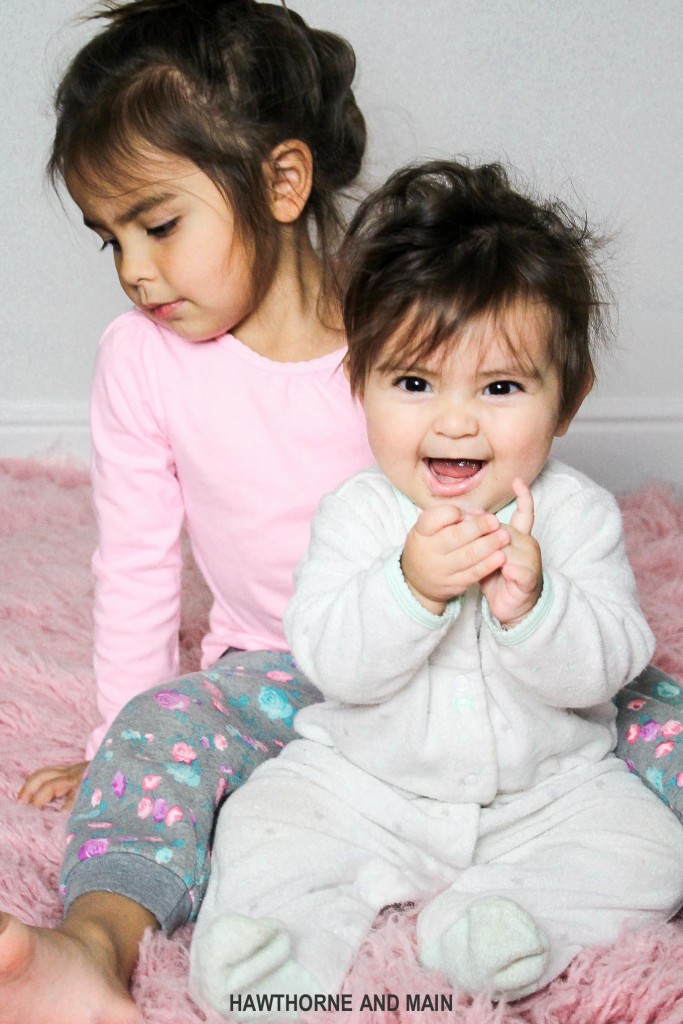 Want more AWESOME ideas...Check these out too!