Yo yo! It's Birthday week here at Hawthorne and Main!  We are celebrating 3 years.
Say what!?
I know, I know….I cannot believe how fast time has gone by and how amazing this journey has been.  Last week I kicked off the birthday bash with a readers survey and I'm so grateful to everyone who filled it out and added their two cents…THANK YOU! xo
I will be sharing a post every day this week in honor of our birthday week.  I have some fun things planned and cannot wait to share them with you.  If you follow me on Instagram then you might have seen my new series called #fridayrandomfacts….basically, every Friday I share some random facts about myself, in hopes you will share one too! I love getting to know you better.  Last week I shared my love for chocolate!
I thought it would be fun to start the week off with a super easy and fun chocolate gift idea.
This is great for friends and co-workers or anyone for that matter.  It's just a nice way of saying I'm thinking about you.
SUPPLIES:
-Birthday Wrappers (print here)
-Printer Paper
-Scissors
-Glue or double sided tape
-Hershey Mini Chocolates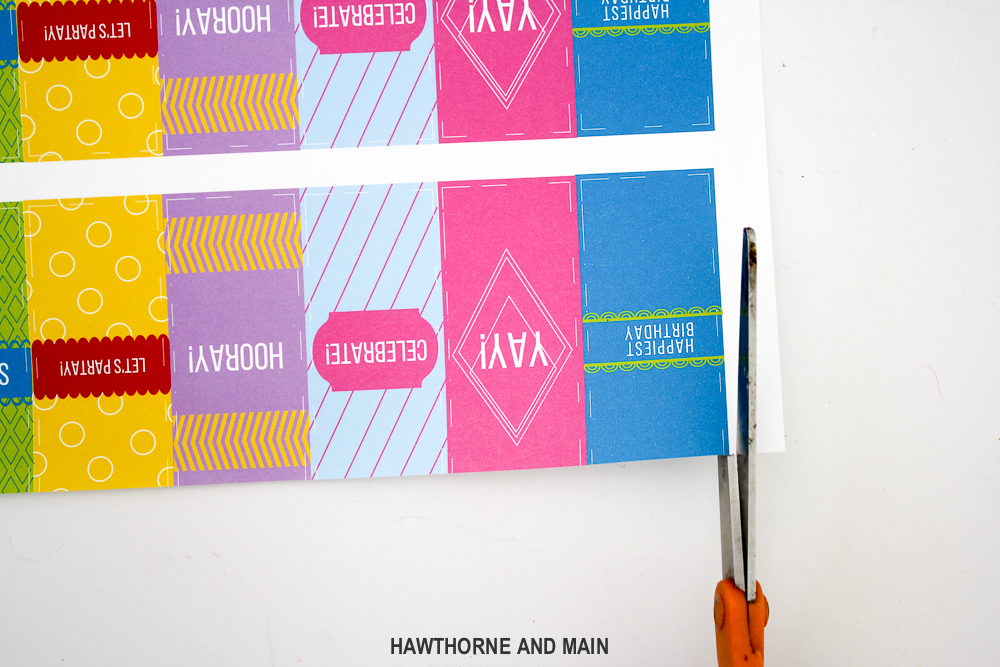 TUTORIAL:
Print out the free printable.  Using some scissors, cut along the inside of the dotted lines on all  of the chocolate labels.
Center the birthday phrase on the front of the chocolate. Flip over the chocolate and the wrapper and add a bit of glue to the back of the label.  Fold both sides down and press to secure in place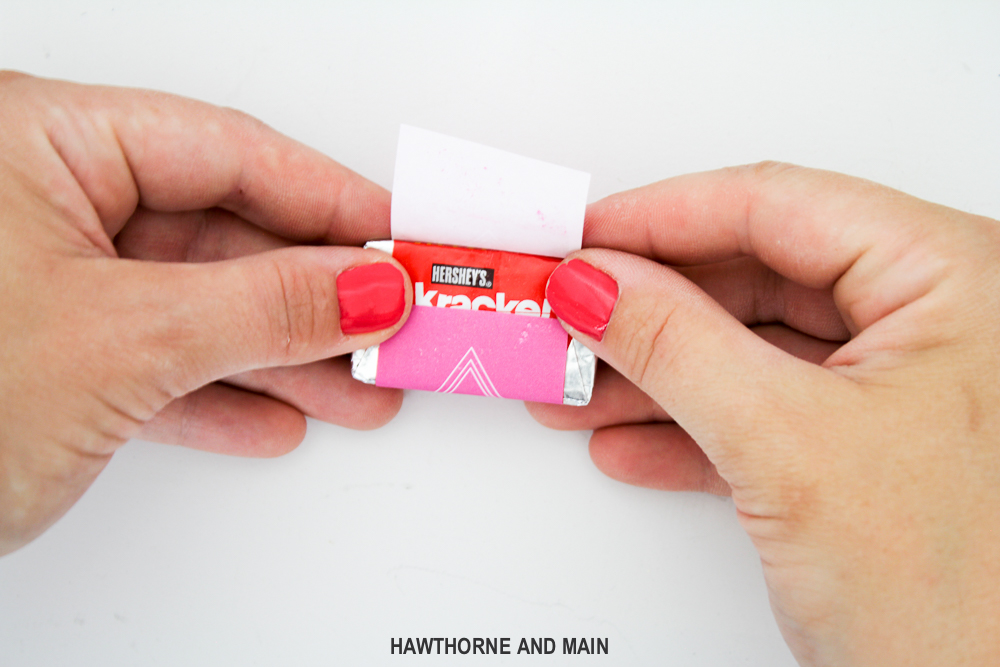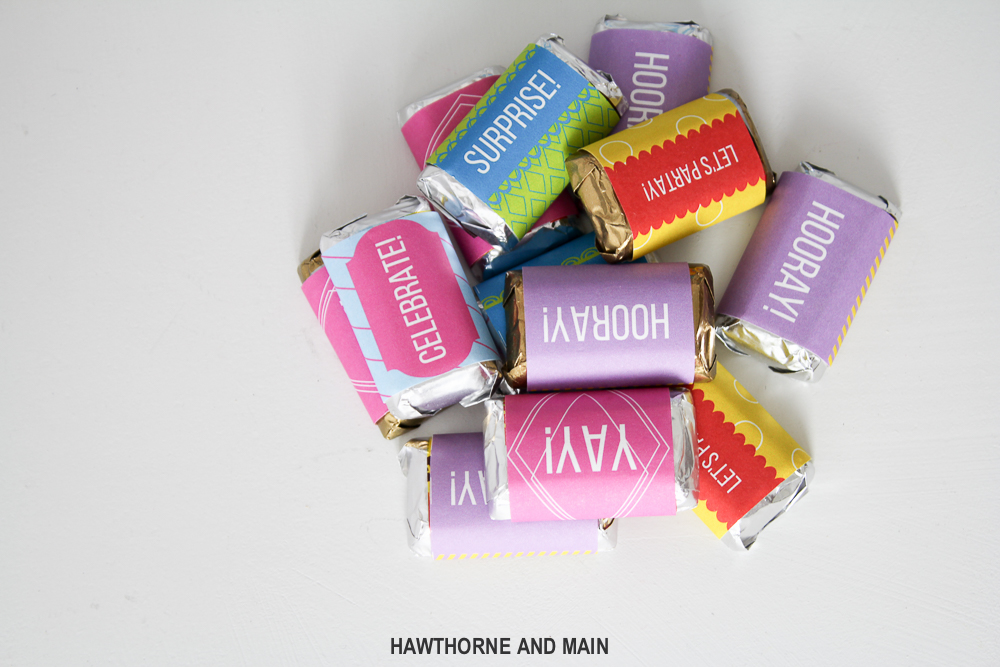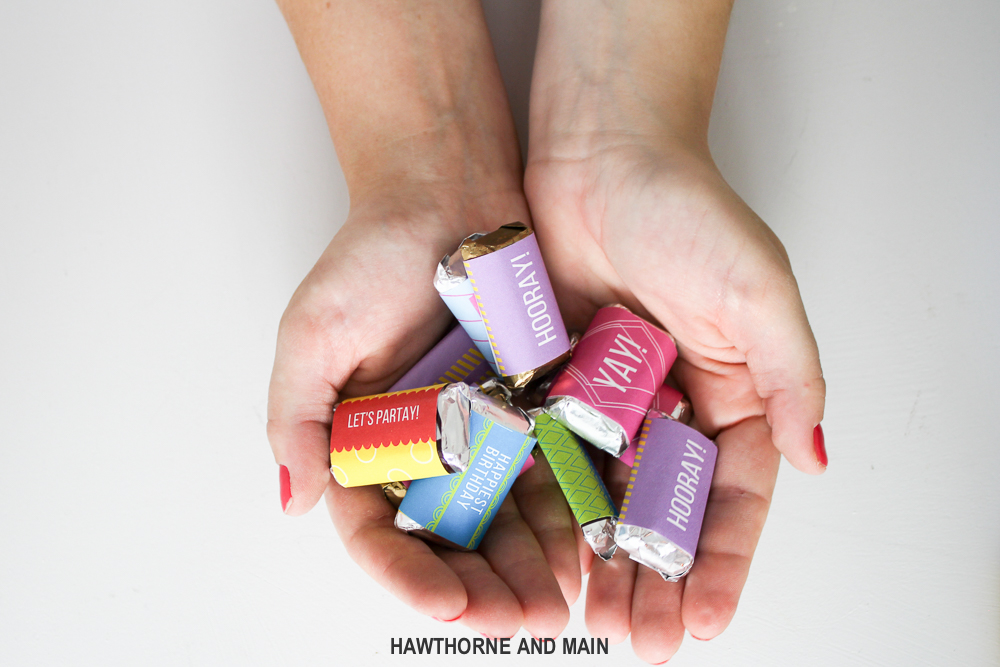 These were a breeze to whip together and I know that someone will be enjoying these real soon.  Be on the lookout for more birthday ideas all week! x0


Want more AWESOME ideas...Check these out too!