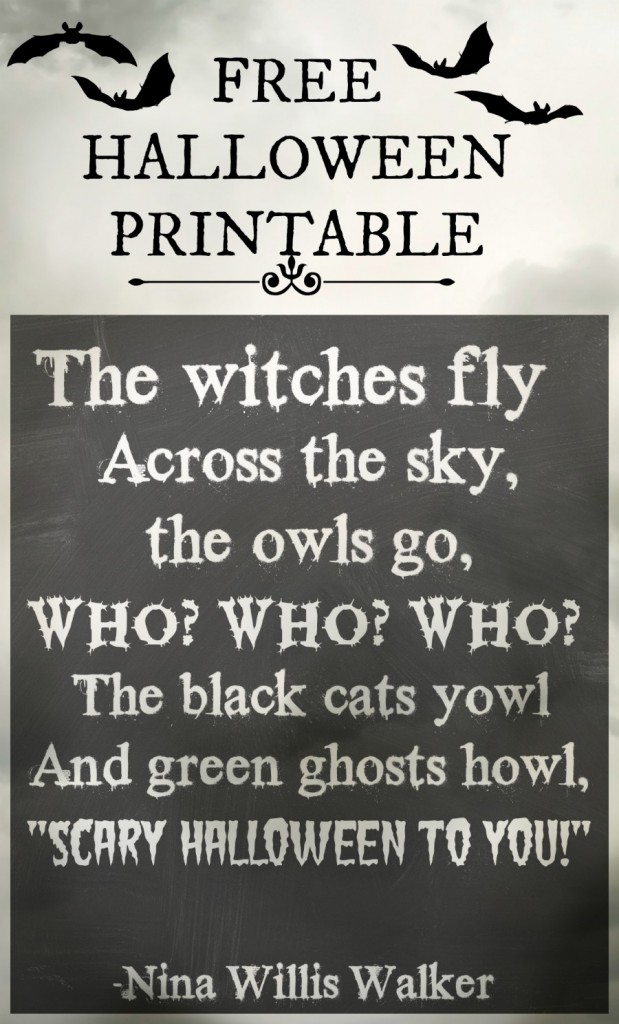 I was super excited when I found this quote!! I'm a pretty big fan of Halloween.   It's the one time of year that I can make a treat that is supposed to look yucky, like brains or eyeballs, but taste good.  Every other time of year it is usually the opposite.
I especially loved Halloween as a kid, but I think most kids do.  Sometimes we would take the 3 hour drive to my grandmas house for Halloween.  Instead of candy, she would usually give out homemade doughuts!! MMMmmmm they were so tasty.  Honestly to this day, when I eat a really good doughnut I can't help but think of my grandma. 
I have not followed in her footsteps sadly, I have not learned how to make those delicious treats.
I am such a fan of printables and I hope you guys are not getting sick of them.   Let me know in the comments if you guys are liking all of these printables.
As usual scroll down to the bottom to grab your FREE copy!!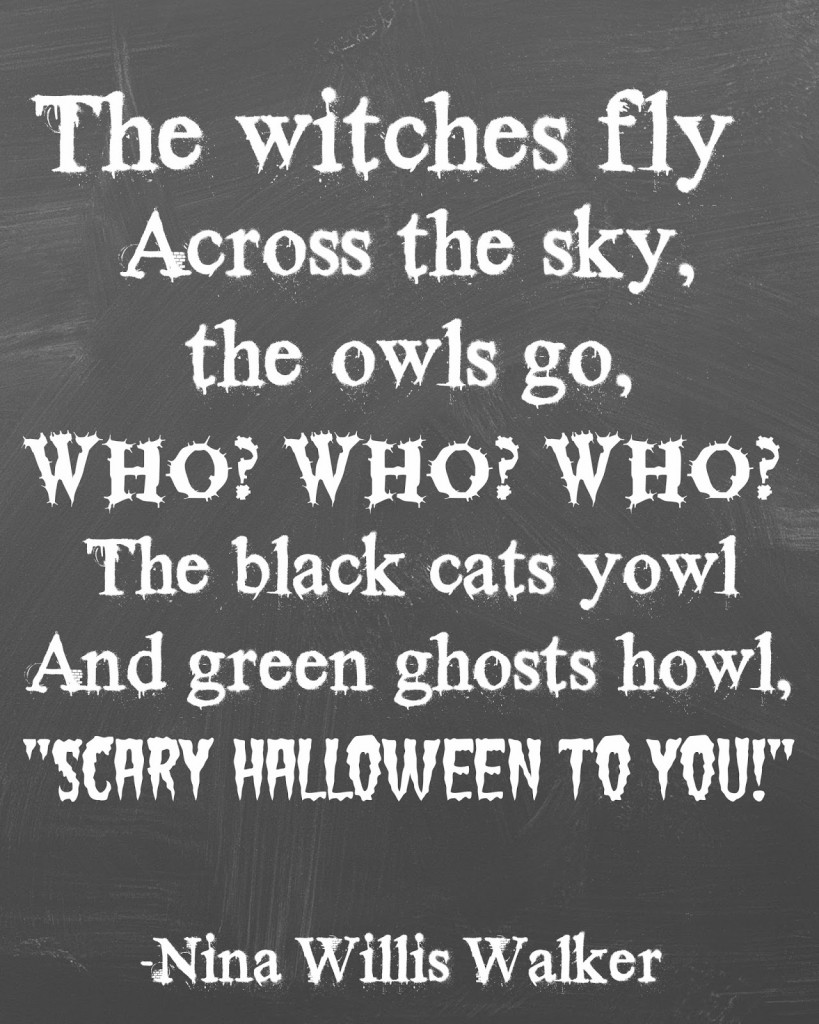 Want more AWESOME ideas...Check these out too!