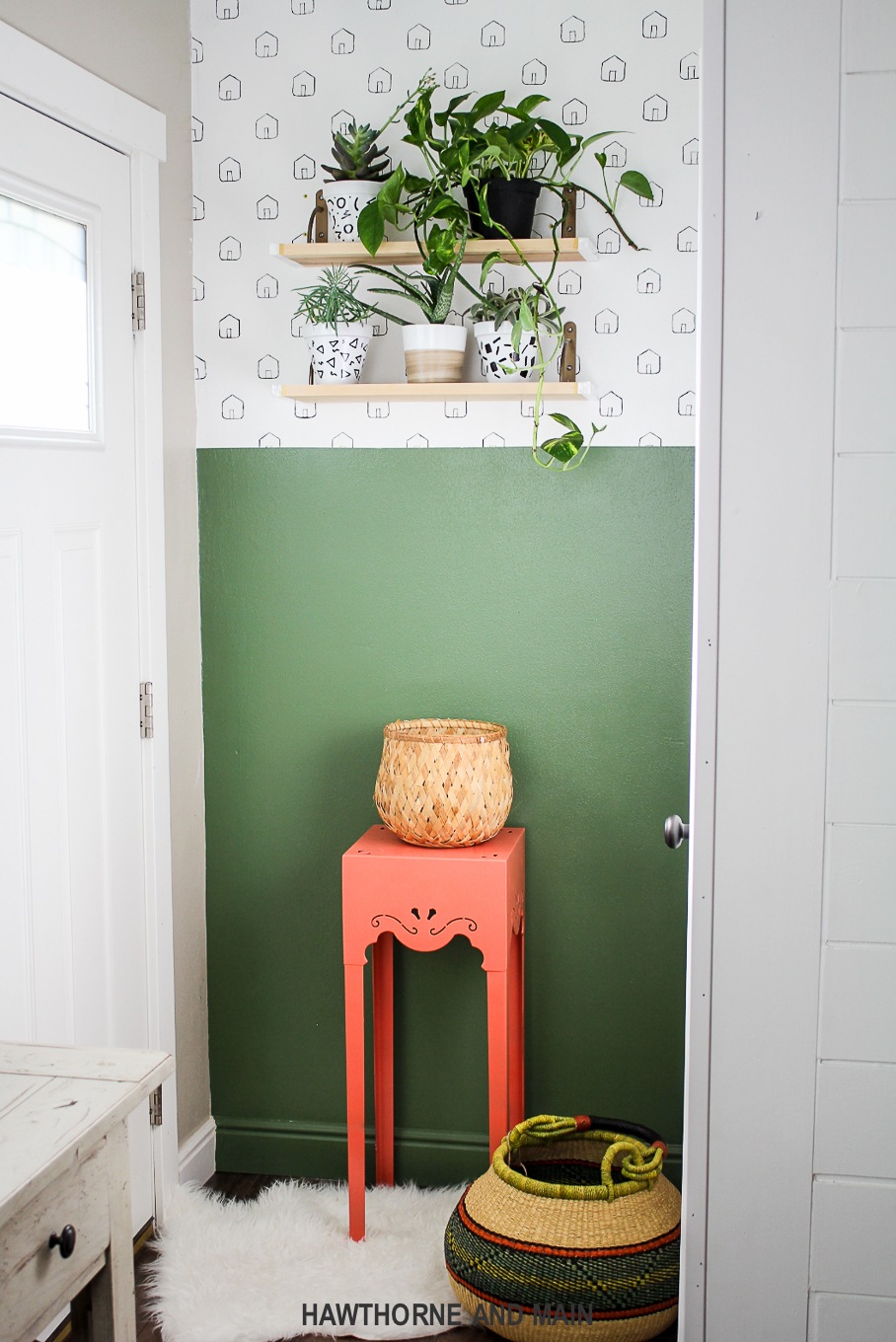 Sometimes I dream in DIYs…..
…is that just a Shonee thing or are there others out there like me?  Either way, can we still be friends?
It usually happens at 3am and I'm in this weird sleep but awake state where I just want my brain to shut off and it won't.  The DIYs keep playing over and over.
….sometimes I dream about past projects but mostly it's about ones to come.
There have been sharpie walls done over and over again, just look on Pinterest. For some reason, I have never taken part in this fun sharpie wall phenomenon. My subconscious was dying to try it out.
….so, today I bring you my faux sharpie wallpaper.
---
Do we hang on Facebook, Instagram, and Pinterest together yet?
 Check out the video for this DIY:

SUPPLIES: 
sharpie paint pen ( NOT A REGULAR SHARPIE)
level
pencil
ruler
house template
TUTORIAL:
Start out by cutting out a house template out of a piece of card stock. I simply free-handed the design.  Using the ruler and the level, make tick marks along the wall where you want the center of the house to be.  I made mine ever 5 inches.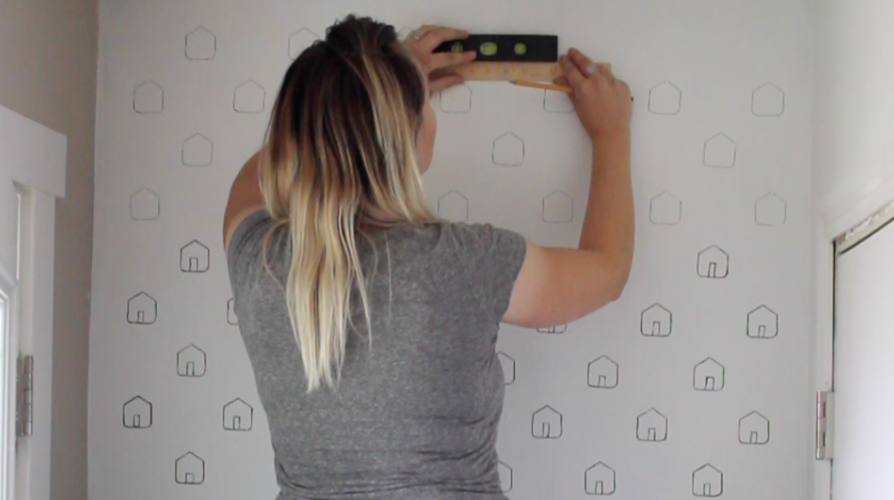 After you have finished the first row, stager the next row.
Continue in this manner until you have finished it all.
Go back and make the doors for all the houses.
Lesson Learned:
I used a fine tip sharpie paint pen for this project but ended up going back over every single house to make it darker.  Next time I would use a medium tip sharpie paint pen. Again this is not a regular sharpie.
Whether you dream in DIYs like me, or in fields of green I hope that you will give this DIY a try.  It's a quick way make a custom wall on a budget! xo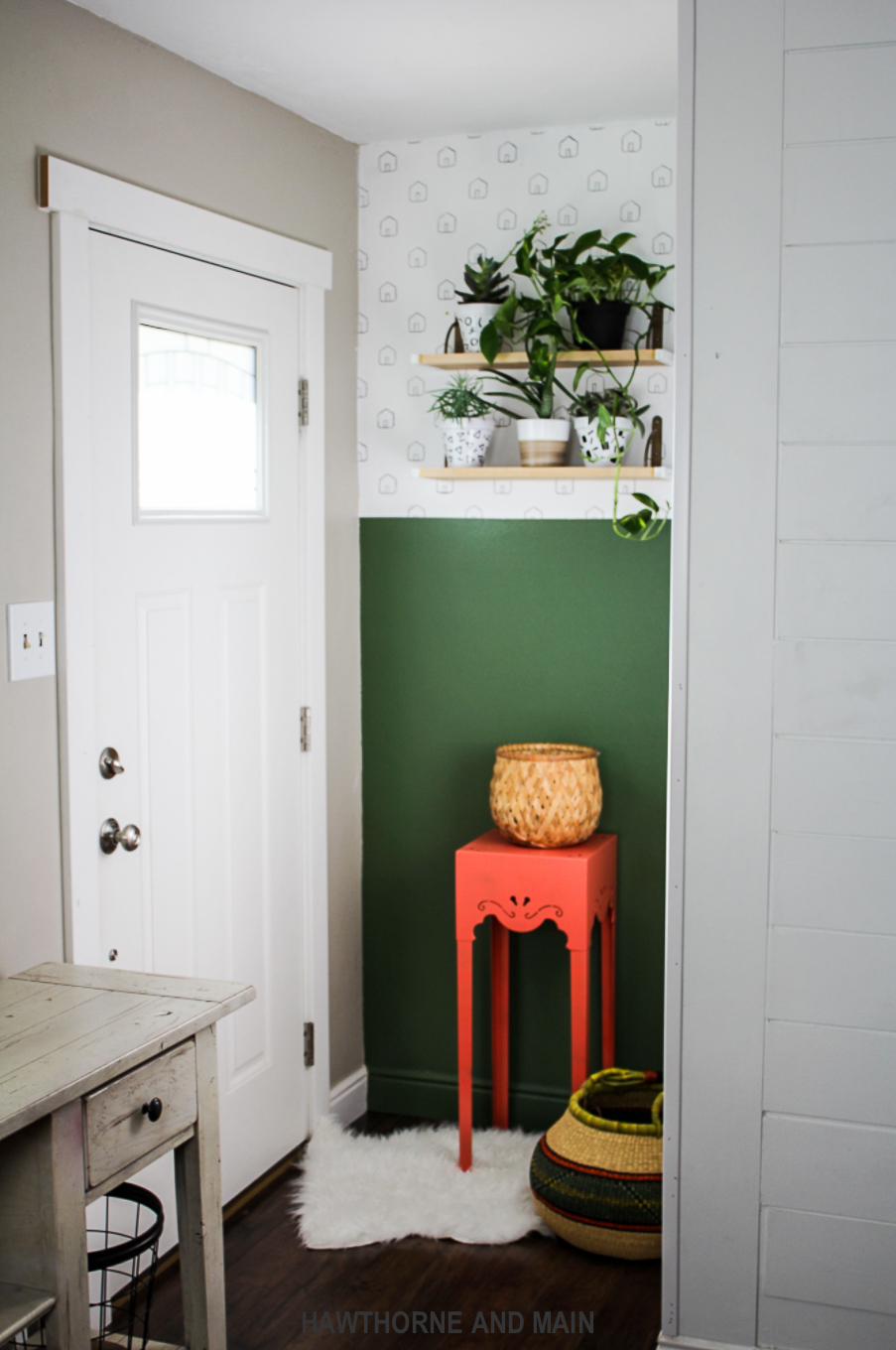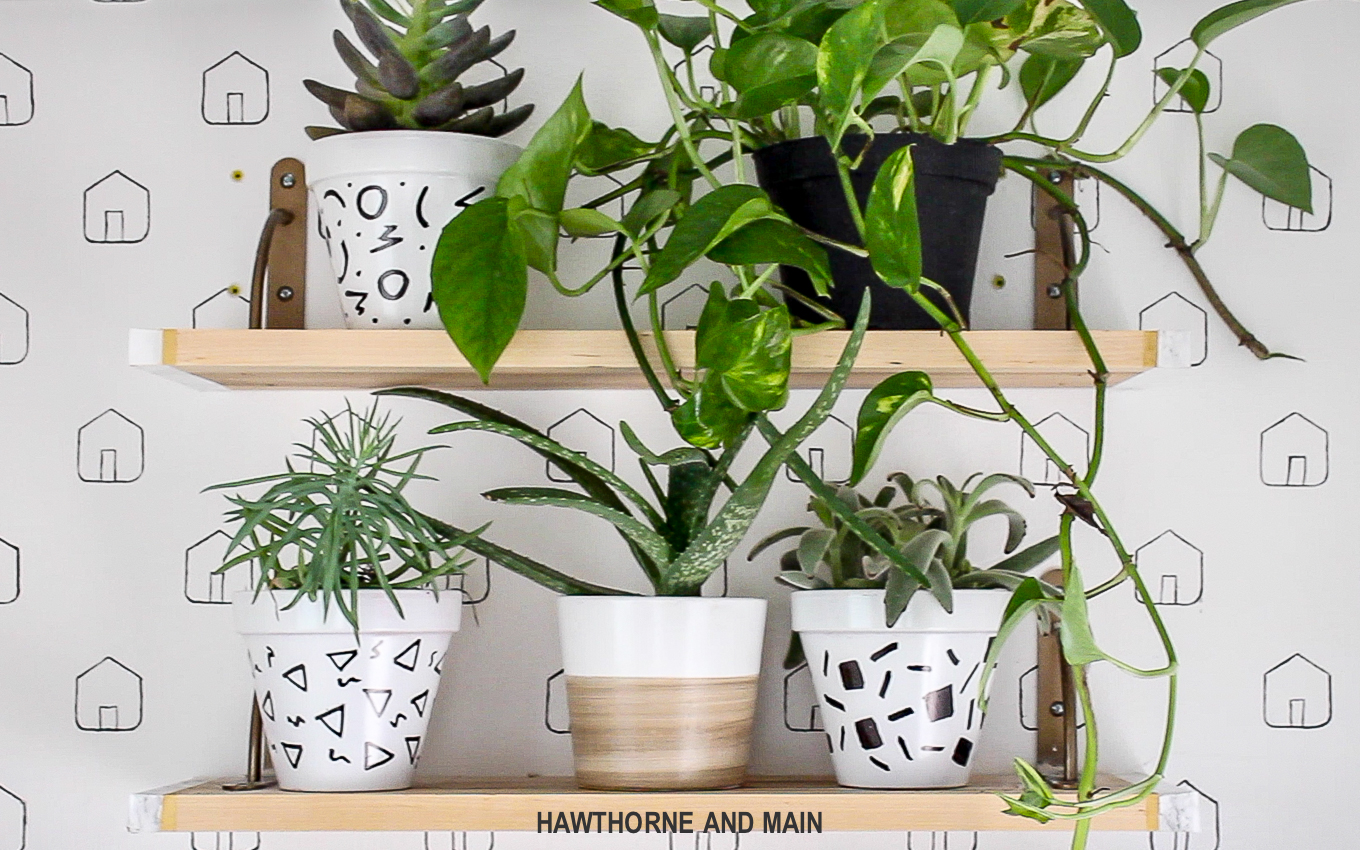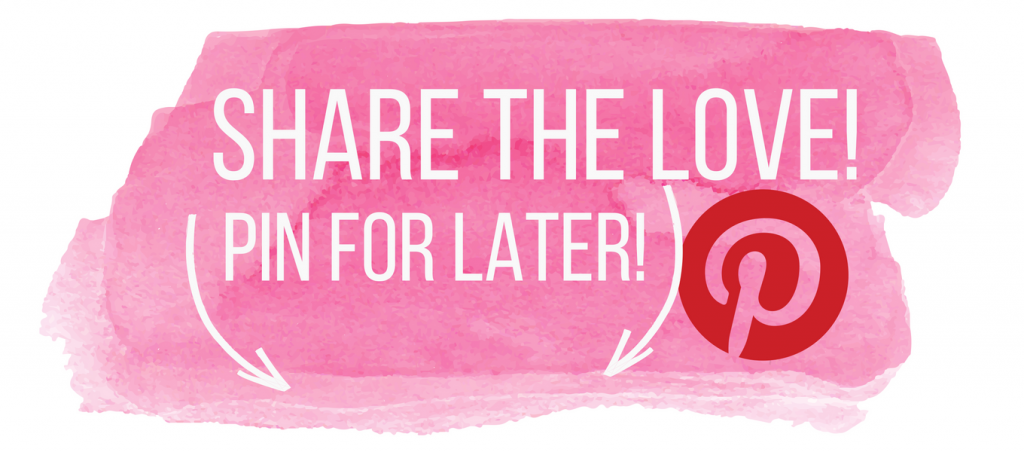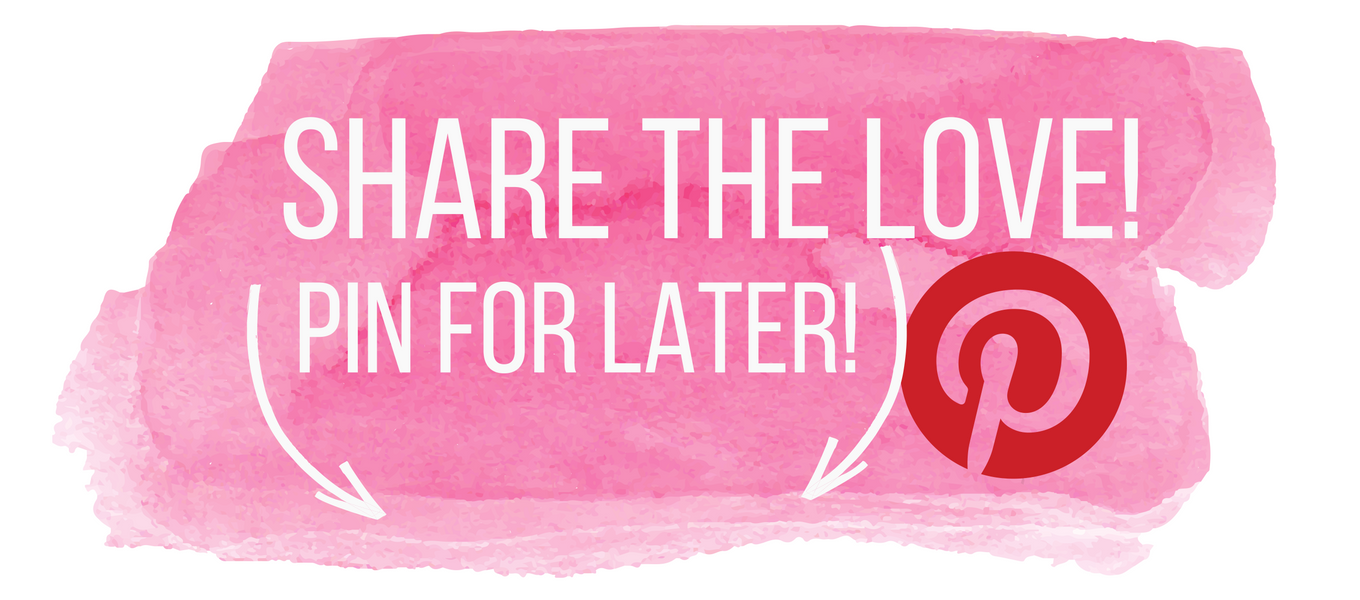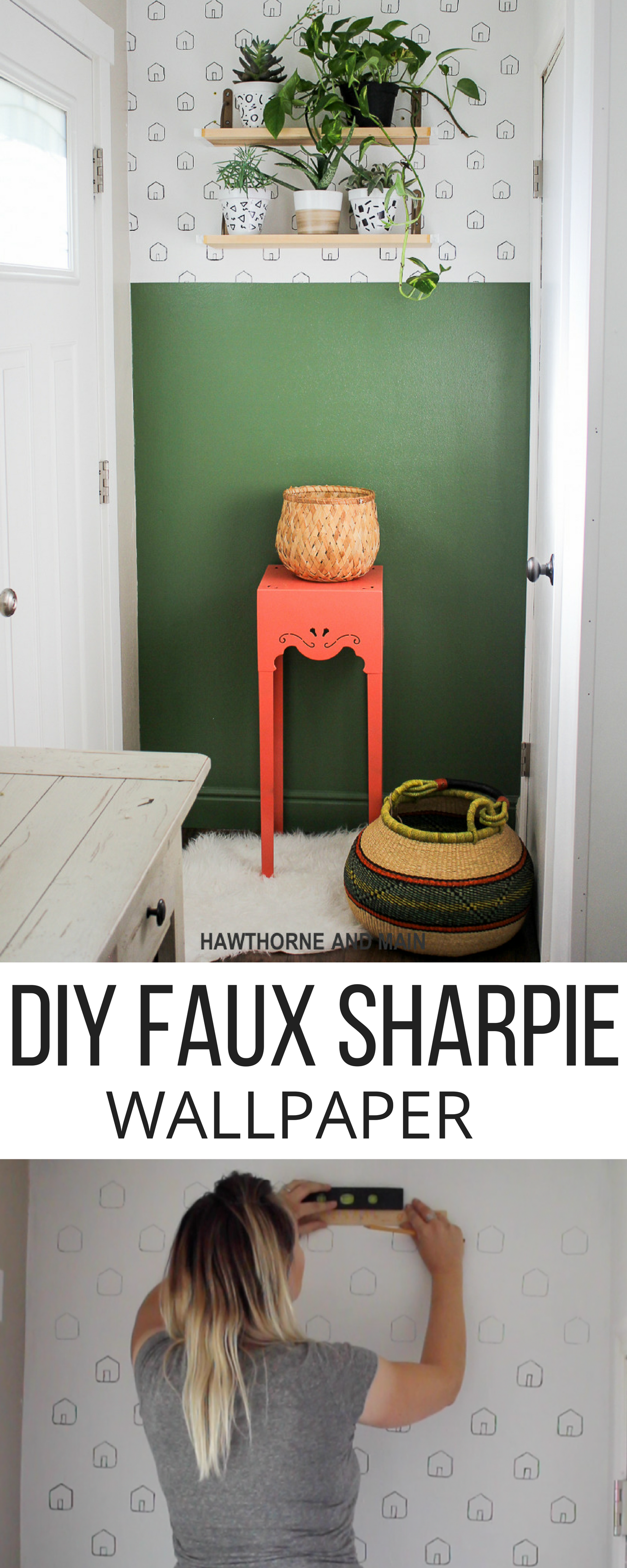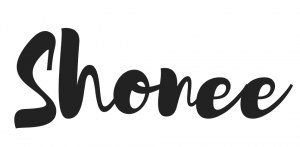 Want more AWESOME ideas...Check these out too!