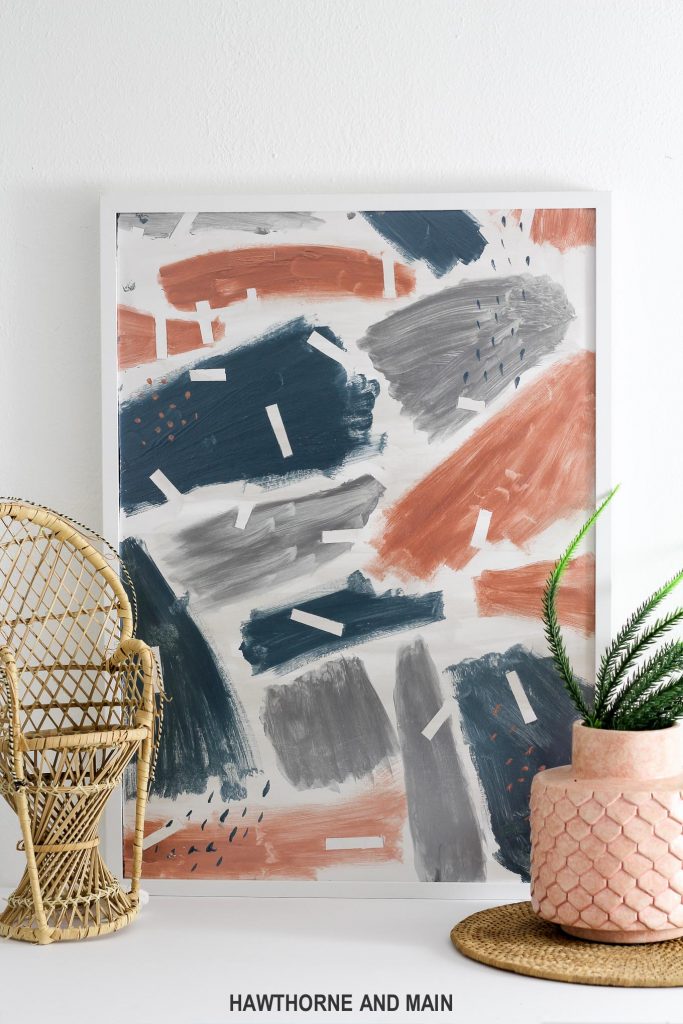 They say a picture is worth a thousand words….
There's a picture hanging on the side of my fridge….it just turned 12 years old.  It's a picture that Mr. Main and I took while on our honeymoon. That was way way…. WAY back in the day when people used film cameras.  We took so many pictures that week but had to wait to see them because of the film development process…..Some were so out of focus, while others were crisp.  The one on the fridge is a selfie….even though we didn't call it that back then.  It reminds me of happy carefree days of just the two of us.
Not only is a picture worth a thousand words but,…..I probably have at least a thousand words to say about why I love DIY art.  Who's with me?  In case you are still on the fence….
Here are a few of my top reasons why I love DIY art:
You can customize the art to fit your style.
You can customize the colors that fit well with your decor.
You can tell every last person that comes to your home that you made it.…even the guy trying to sell you fake home security, just sayin'… #fromexperience
If you have been wanting to try an easy DIY that is pretty much instant gratification….kind of like our selfies today….this is the one for you! It's so fun to show off art that you made yourself. Plus, hanging art is a perfect way to start decorating your home or apartment.  It's easy to change out, and if you DIY it….it won't break the bank if you decide to change it out in a couple months….
Meet this really fun DIY modern abstract art……
This post is in collaboration with DecoArt.  My opinion of beautiful and easy to use paint is my own. See my disclosure for more info.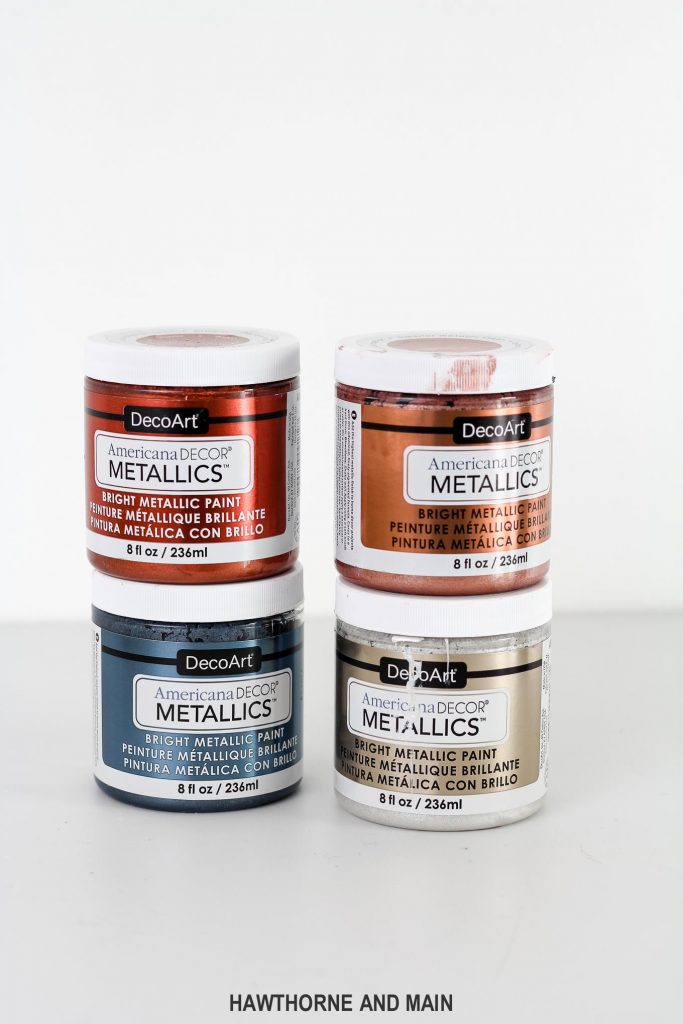 SUPPLIES:
–paint
-paint brushes
-poster board or foam board
-painters tape
-scissors
-picture frame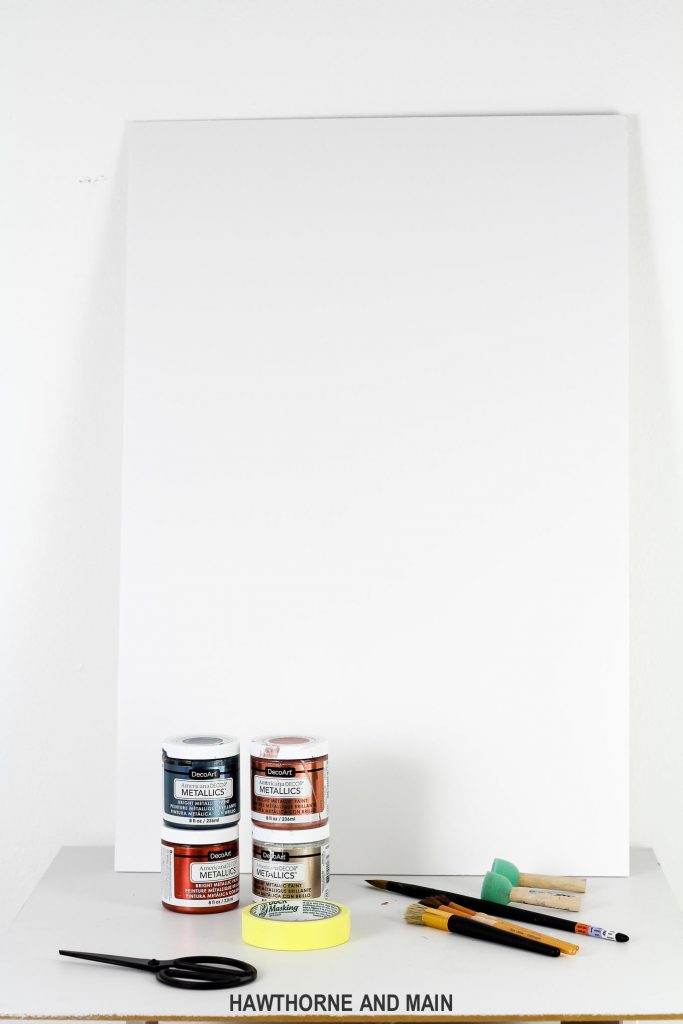 TUTORIAL:
Paint the entire surface with the DecoArt metallic pearl paint.  This paint is so smooth and creamy….I wanted to smear it all over myself….TMI.  It was just so pretty and shimmery.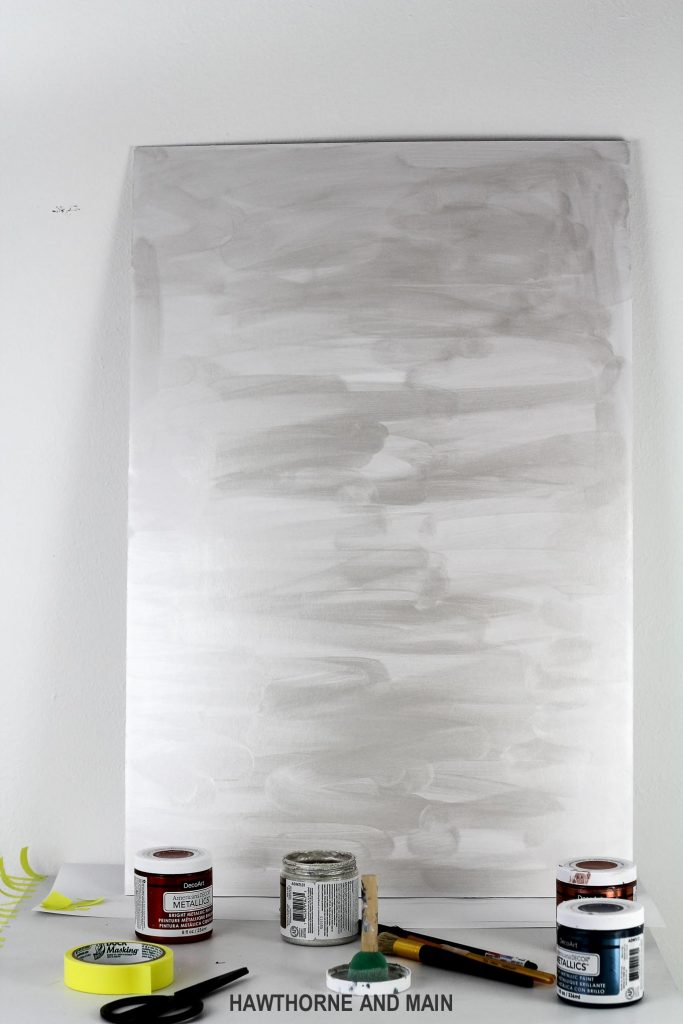 Let the paint dry.
Cut up some pieces of painters tape.  You can make squares, triangles, or rectangles like I did. Really you can make any shape you want. You can also layer the tape onto itself to make larger shapes.  Apply the pieces of tape to the art in a random order. Make sure you press the tape down firmly.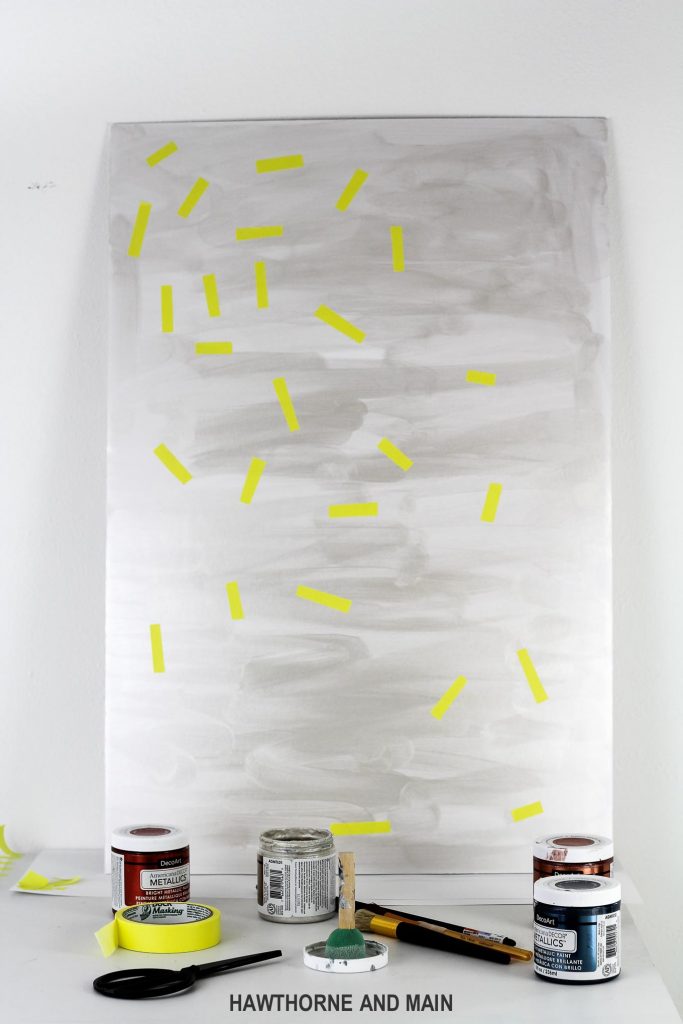 Next is the fun part….randomly paint areas of the board with a few different colors of paint.  I used some DecoArt metallic Rose Gold, Pewter, Silver and Copper. Don't get too stressed out about this part.  Just go with it and have fun making a mess.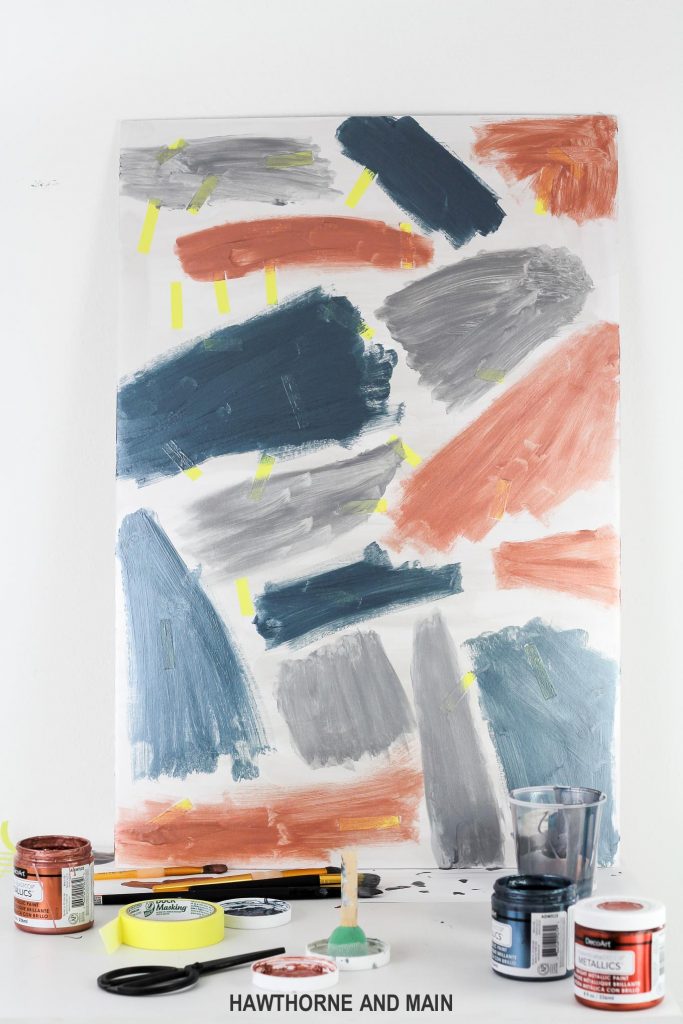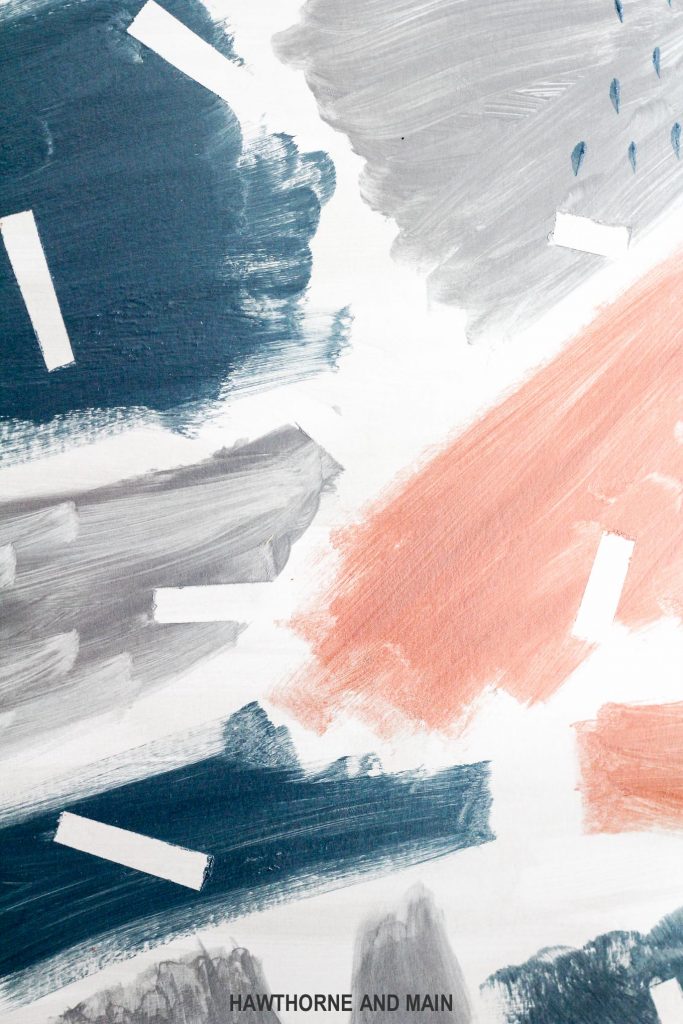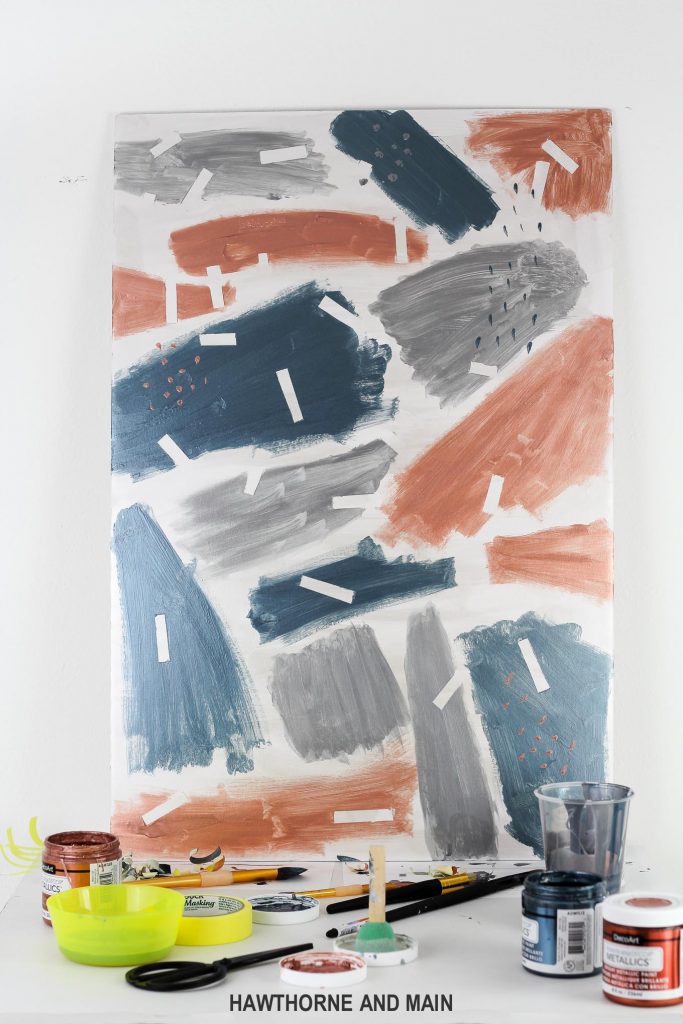 Remove the tape as soon as you can, but try not to smear the wet paint.  I used my finger nail to gently pull up on the very edge of the tape.
Let the paint dry.
You can then take a small paint brush and add a few dots and little dashes to make it more intriguing.  Layering is going to be a key part in making this art look great.
Finished!
PRO TIP: 
I love to pick up vintage frames from the thrift store.
If you happen to find one that you love…. but it has some
hideous art on it, you can paint right over it…or you
can flip the art over and paint on the back…I have
done this so many times.
So here is to all you DIYers….or wanna be's that just need a little extra push to get going.  I see you over there! hahaha.
If you get the DIY itch and create some art…go ahead and take a selfie with it…use the tag #hawteestyle on Instagram so I can see it.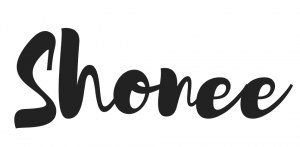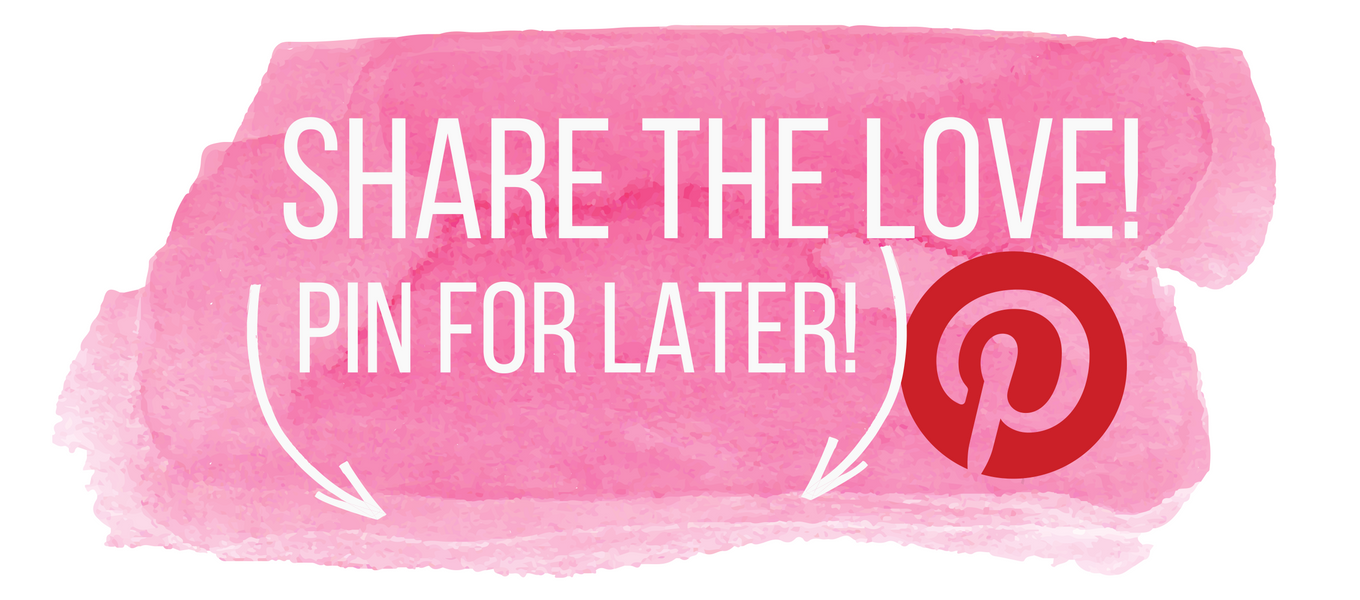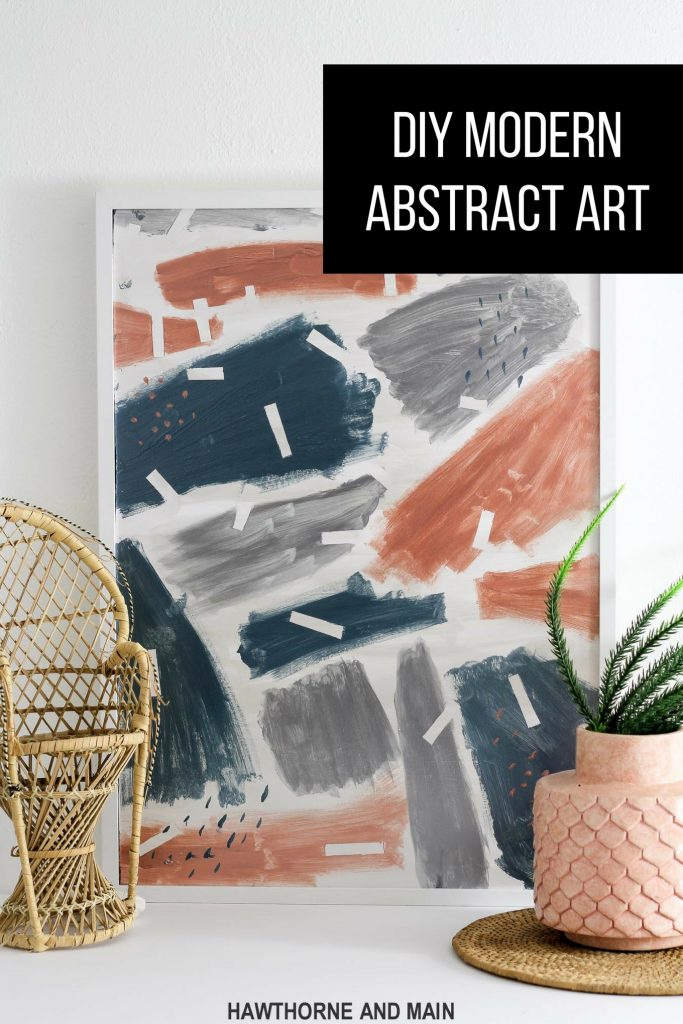 Want more AWESOME ideas...Check these out too!