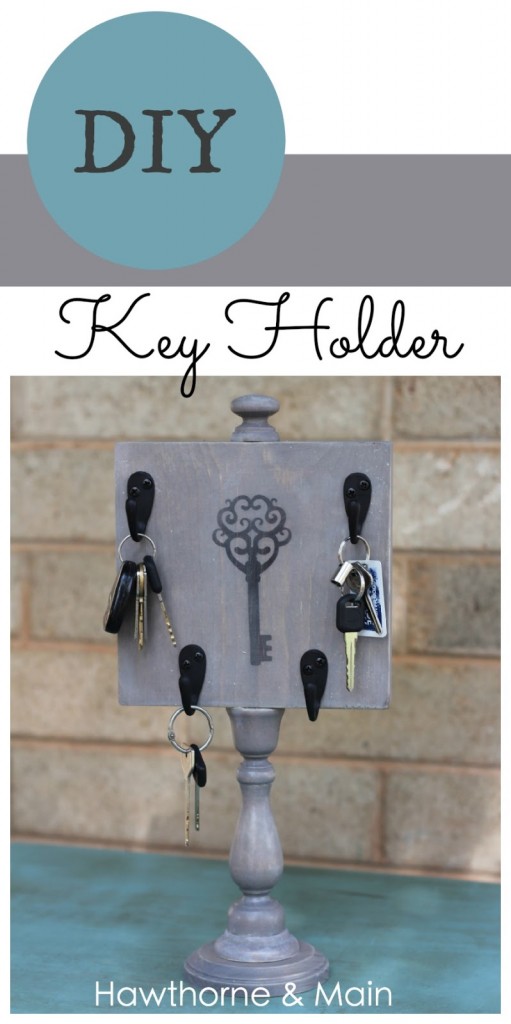 I'm so excited to be apart of this handmade gift blog hop! I know that Christmas is still a couple months away but for those of us who love to make DIY gifts it's nice to start making them ahead of time.I'm super excited to share with you my DIY key holder today!!
Have you ever lost your keys….?
I think everyone can attest to losing their keys at some point.  I am the biggest culprit at our house for misplacing keys.  If you follow me on Facebook you would have seen that last week I locked myself out of my house.  I have some serious key issues.  The biggest reason why I loose the keys, is because they don't have a place to go.
This key holder is sure to keep anybody's keys organized while still being stylish!  It has already helped me out a ton!!  I also love that it can be used in any area of my home.

Let's get started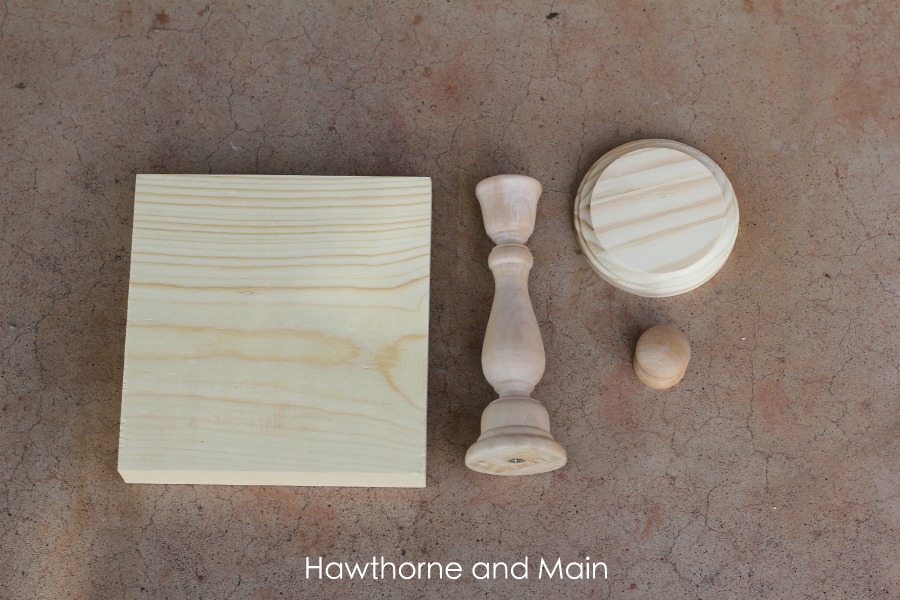 Supplies:
Candle stick
5 " wood circle plaque
wood drawer pull
6 " square piece of wood
Wood Stain/paint
4 hooks
I was able to find all of these pieces at my local craft store and hardware store
If you live close to a hobby lobby, I wish I did, they have everything you need to make this.  Amazon also sells everything too.  The links below are for Hobby Lobby, did you know that you can shop online at Hobby Lobby's website, I love it!!
candlestick
5″ wood circle plaque
drawer pull
6″ square piece of wood
Let's get onto the details!!
I lightly sanded all of the pieces to remove any rough spots.  I then used some Minwax wood stain in Slate, to color the wood.   I used a paint brush to brush it on.  After it dried I sanded some of the edges to give it a distressed look.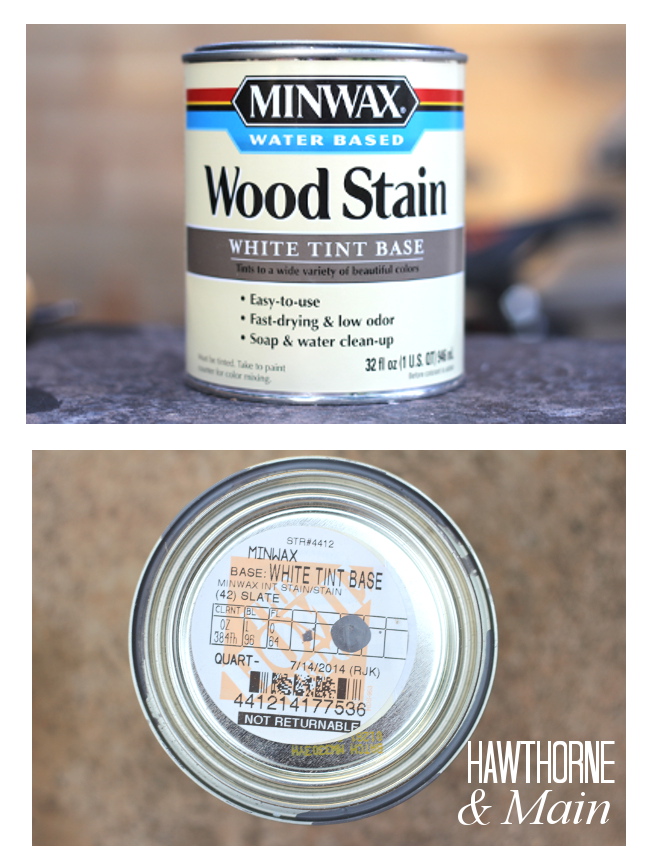 I went to the Silhouette online store and grabbed this Antique Key shape.  I used some left over vinyl from a different project and used it like a stencil.  I painted mine with some black paint I already had on hand.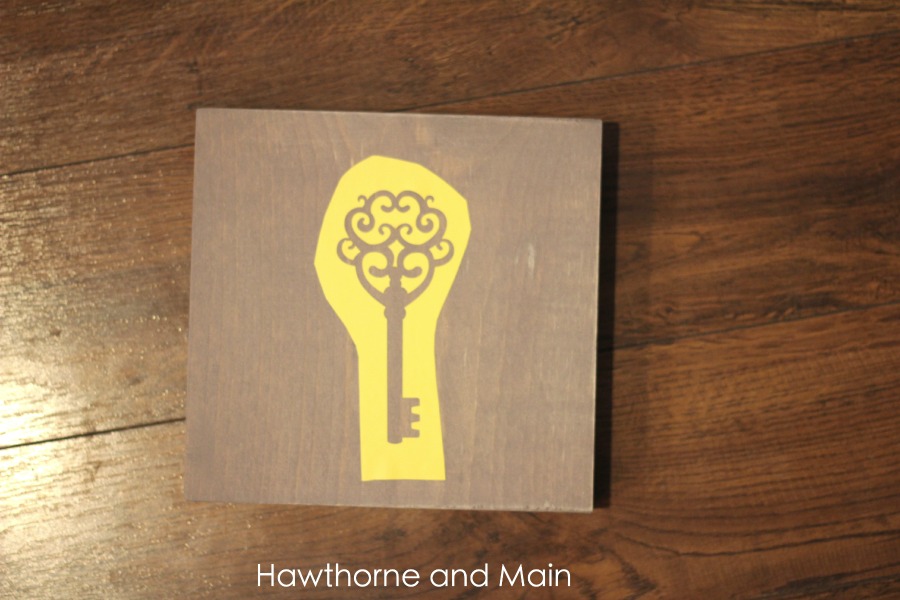 Once all of the paint and stain dried I attached the hooks.  I ended up placing them asymmetrical because I didn't want the keys on the upper hook to be getting in the way of the lower hooks.   I found these hooks at Lows for about $1 each!!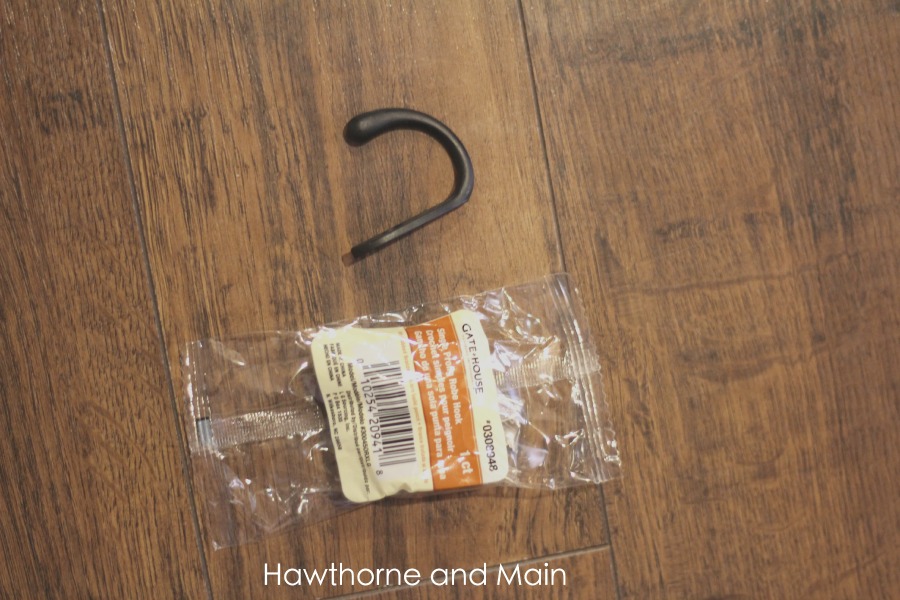 Now it's  time to assemble!!
I used this Titebond wood glue for the first time and it worked really well.
I started off by gluing the bottom of the candle stick to the round plaque.  I then attached the square board to the candle stick.  Once all of that was dry I finished it off by gluing the door knob on top.  Really there is no right or wrong order.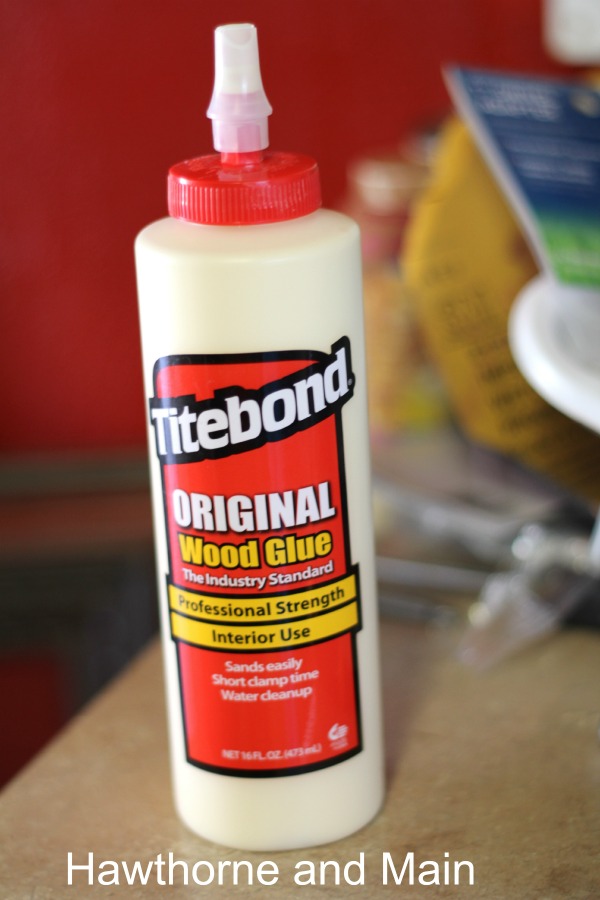 I love how it turned out!
This would make a perfect gift for anyone!
How do you keep track of your keys?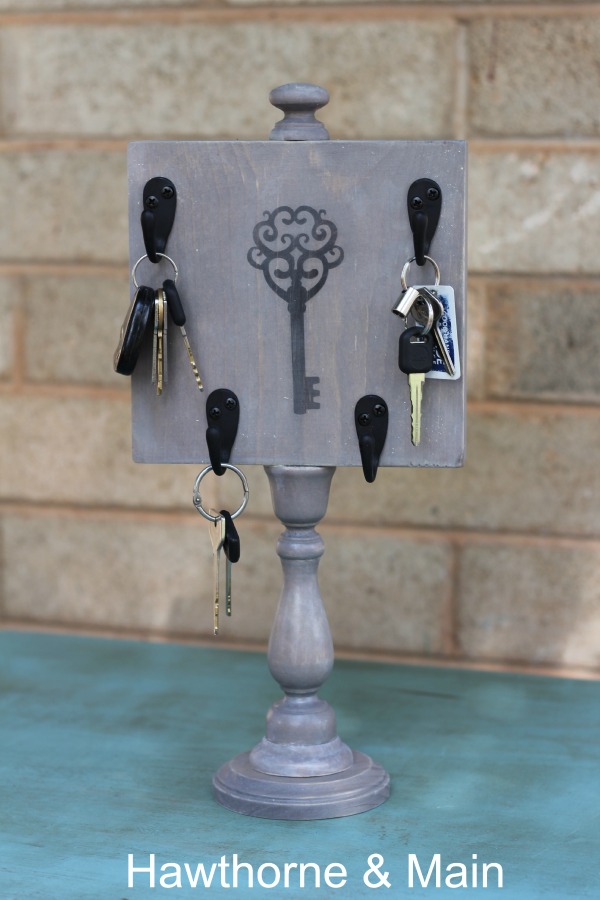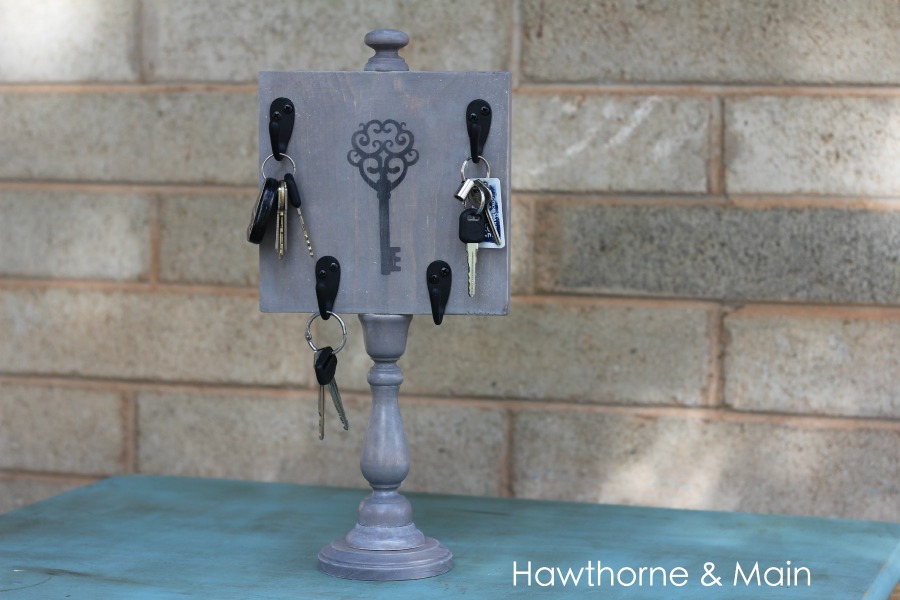 Check out all of these other awesome tutorials:
Want more AWESOME ideas...Check these out too!