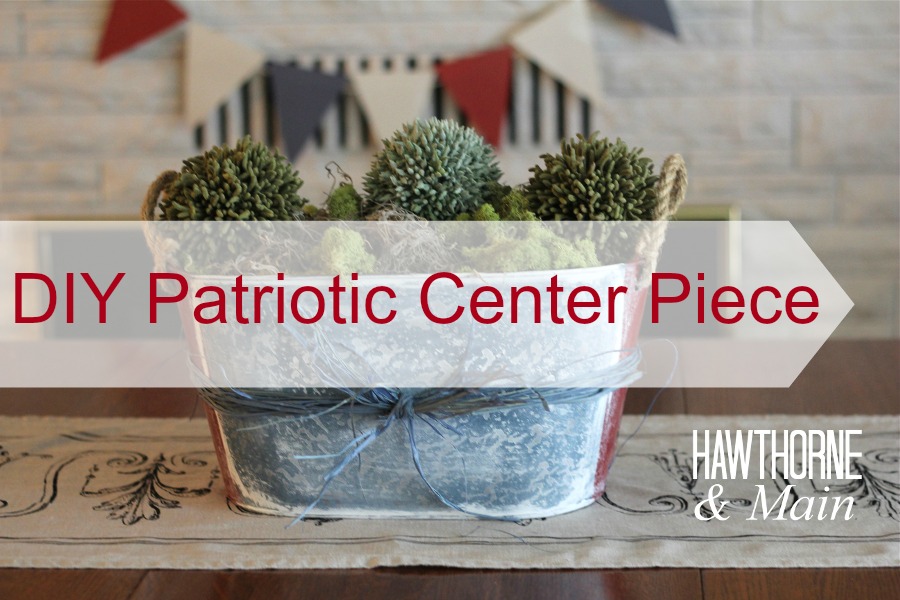 Be sure to follow us on Pinterest and Instagram to never a thing!!
I am a moss lover…..
I have decorated with moss for spring, summer and now for the 4th of July! Moss just has this great rich color that makes everything seem more bright and happy….. don't you think!?
If you are looking for any last minute patriotic decor ideas this is the one for you!! This little patriotic center piece came together so quick.
Let me show you how I did it!

My inspiration started with this metal bucket that I got on clearance at Joann.
I knew that since it was blue I wanted to use it to make something patriotic.  It ended up sitting on my table for a few weeks because I could not decide what I wanted to do with it.  Finally my AH-HA moment came…..
You know the one where you are lying in bed and all of a sudden you have this sort of vision…..
I was there at the kitchen table with my blue metal bucket and I was painting it all red, white and blue…. it was wonderful!  After that I knew what I was going to do with it!
I used some masking tape to tape off each end as well as the handles.  I then took some left over spray paint that I had used for a previous project and spray painted each end of the bucket red.

I used some Annie Sloan white chalk paint, it it nice because it will stick to metal.
I first painted the chalk paint on the entire surface of the bucket.  I then took a wet paper towel and I started to wipe off the paint and make it look distressed. I left more paint on the edges and took more off in the center.   This was a really easy process.   At one point I wiped off too much paint but it was no big deal to got my brush out and added more paint.
Here is a closer look of what the distressed paint looks like.  You can see where I left more paint along the top and bottom as well as where the red and blue meet.
Now for the fun moss!!!
1 bag of brown Spanish moss
1 bag of green moss
3 fake moss decorative balls
1 package of blue raffia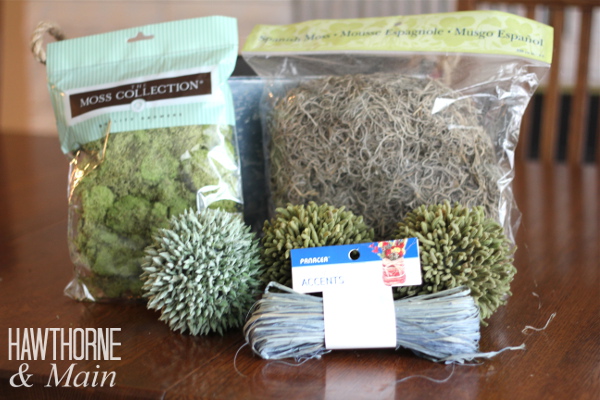 Here is an awesome trick to make a bucket seem more full!!
You ready……
Add some newspaper or in my case a ripped up pieces of brown paper bag to the bottom of your bucket.  You want to scrunch them up a bit.
Add the moss on top of the paper and it will look as though the entire bucket is filled with moss!!
To arrange this add the Spanish moss first and then top with the remaining green moss and moss balls.  Scatter the green moss around so that it looks more natural.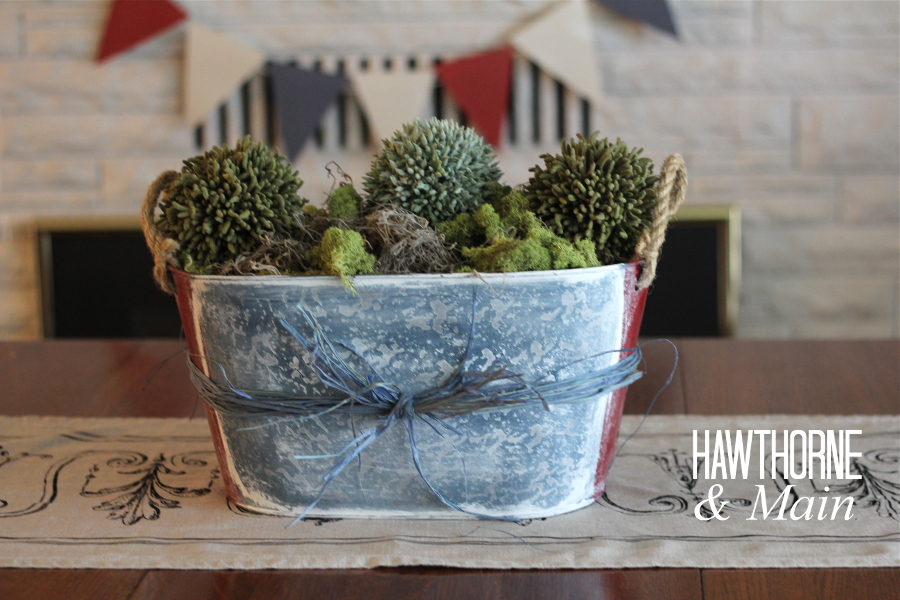 My very favorite thing about this project is that it can be used in any bucket or dish.  When the patriotic holidays are over I will probably switch out and use a different bucket to display this fun moss collection.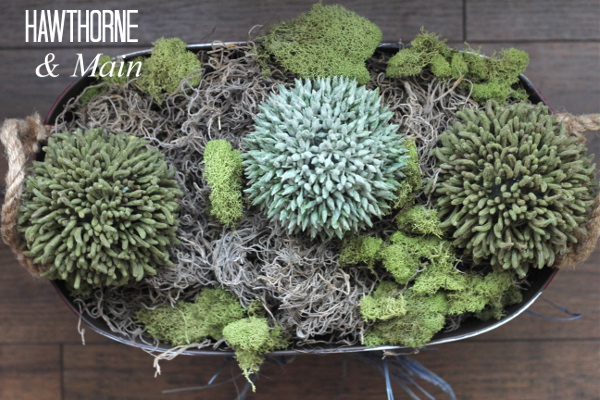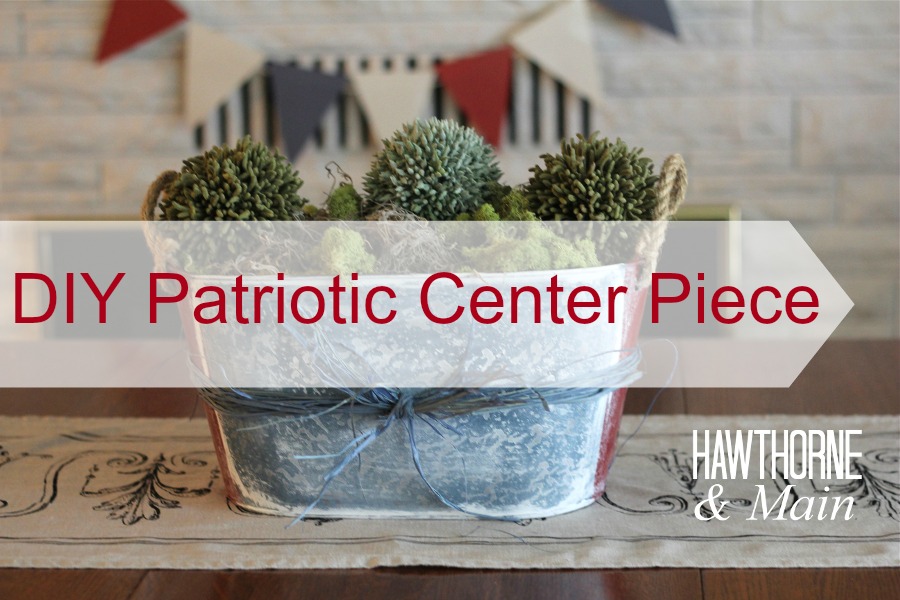 What do you think about decorating with moss, yay or nay?