If you have been reading along here then you might remember me talking about our old 1950's home that we purchased a couple of year ago.
Today I want to show you another feature about the house…..
The original doors….. from 1953!!! 
I was surprised to see that the house still had hallow core exterior doors.  It was a bit of a challenge keeping the house cool in the summer.  Both winters that we have spent here you could feel the cold air coming through under the doors…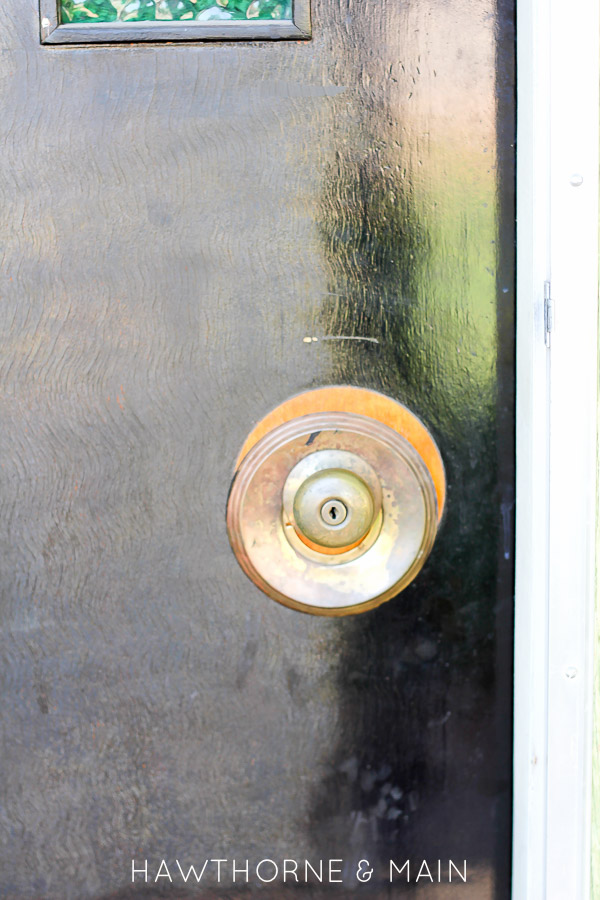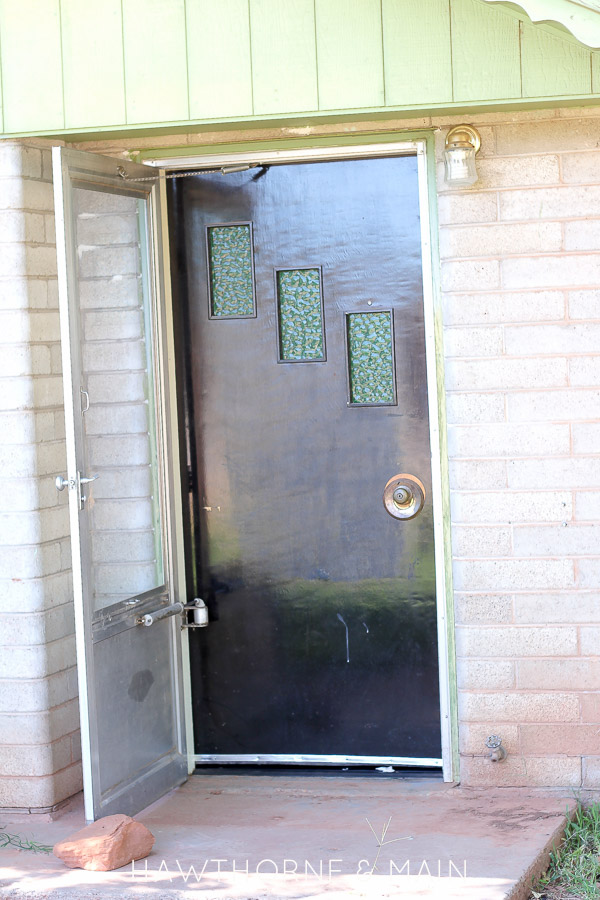 When we moved in we had so many other project that needed to be taken care of (like moving the furnace so it wasn't in the middle of our living room-  no joke) and the
kitchen remodel
.
New doors were not in our budget right away….
In an attempt to keep the temperature more even kill I painted the black front door grey. I used left over paint from when we painted the shop.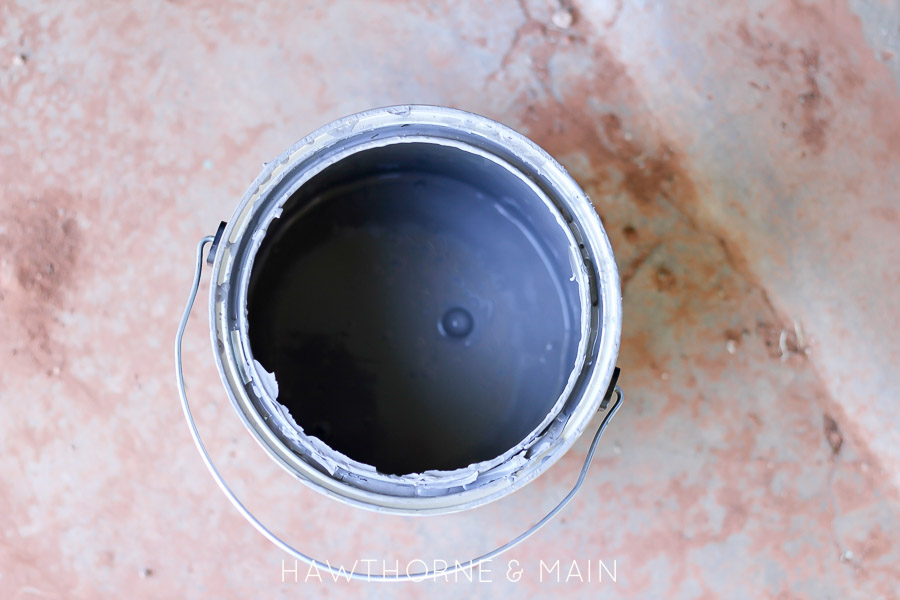 As soon as I painted the first few passes with the paint roller I knew that the grey would be much better!!!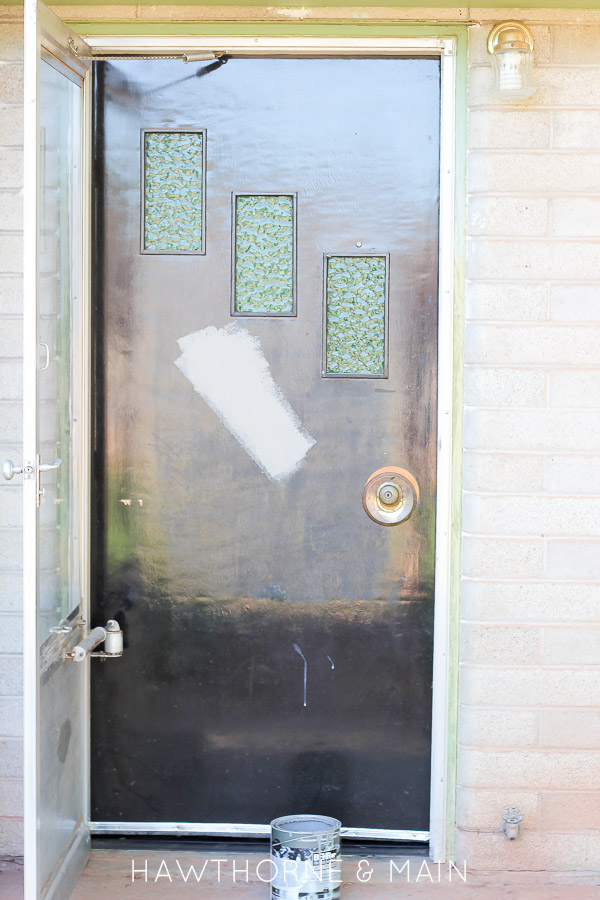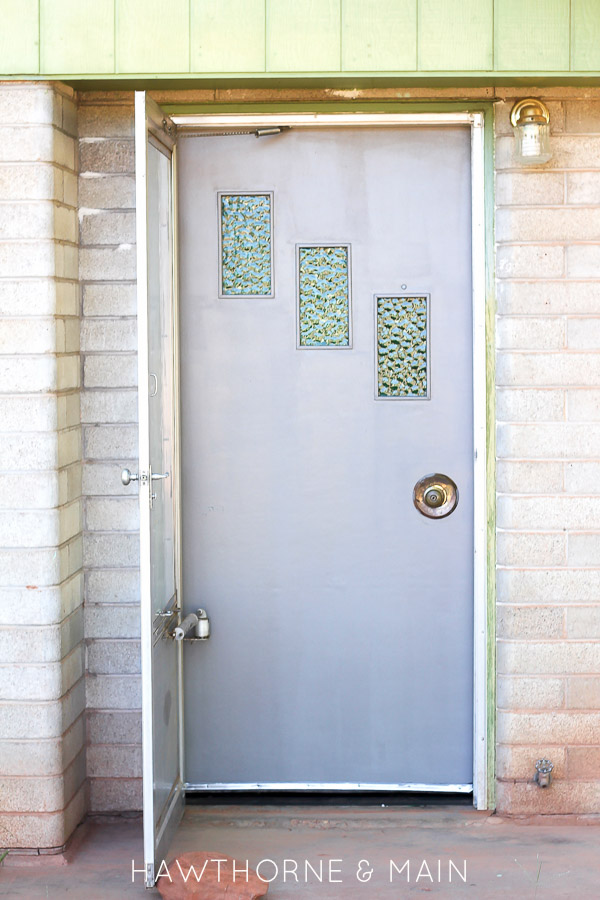 This entry needs to be updated, bad!! Part 2 of this entry makeover will be coming soon!!
I am happy to have a temporary fix though.  It really does make the house look a little bit less dreary!!!What do you think of the green glass inserts!?
P.S.
I painted over the peep hole……  just in case you were wondering…. 🙂
Want more AWESOME ideas...Check these out too!