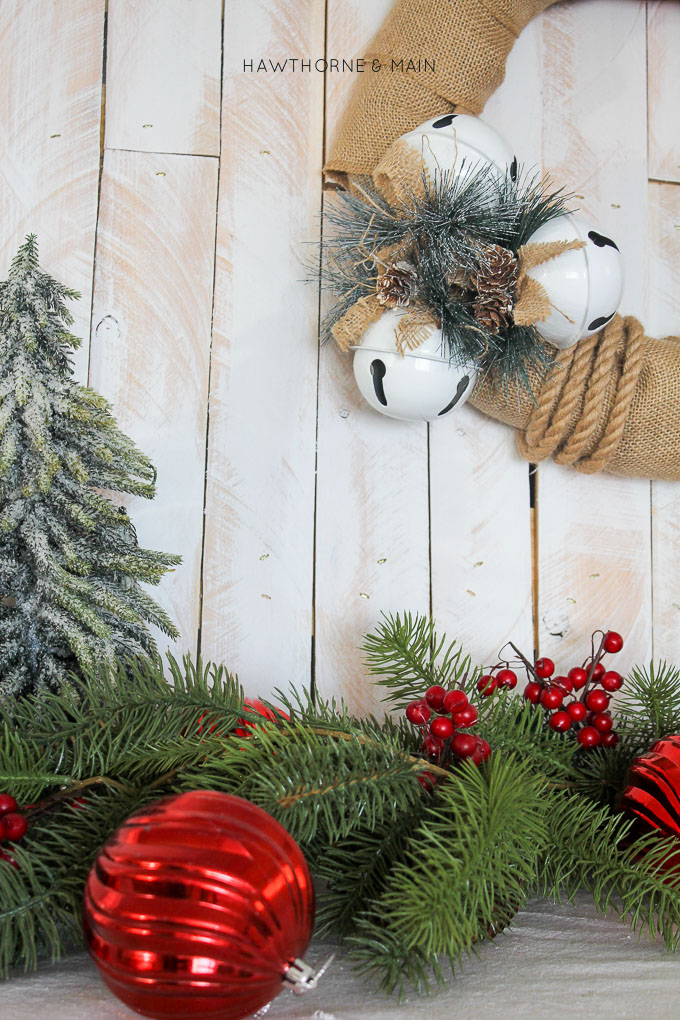 First off let me just say that I am not trying to brag…..
The other day I was at the dollar tree picking up a few supplies for-the-so-called wreath above.  I was dashing and darting through the isles. So much christmas stuff….  My heart was pounding, I was finding everything that I needed and wanted…..all for $1.
I slowed downed for a moment because I could feel someone looking at me. You know that feeling when you think someones eyes are peering right at you!  I wasn't sure if they were looking at me because of my amazing speed, I guess I sort of assumed so.
When I looked up, I caught the glimpse of a younger guy giving me the eye….  You know the one…. Looking me up and down.  Our eyes meet and I sort of give him a confused look. He gave me a smile.
I must have been standing at an angle in which he could not see my tummy, because, when I turned to face him, he blushed and walked away abruptly.
In case you are new around here, I am married with children…..plus, one on the way.  hahah  I just had to laugh.  It is not every day that I get hit on, or hit on while pregnant.
If you are looking for a last minute, super easy, really cheap wreath… I got you covered girl!
SUPPLIES:
-Wire Wreath (dollar store)
-Burlap Ribbon
-Rope
-Bells (dollar store)
-Hot Glue Gun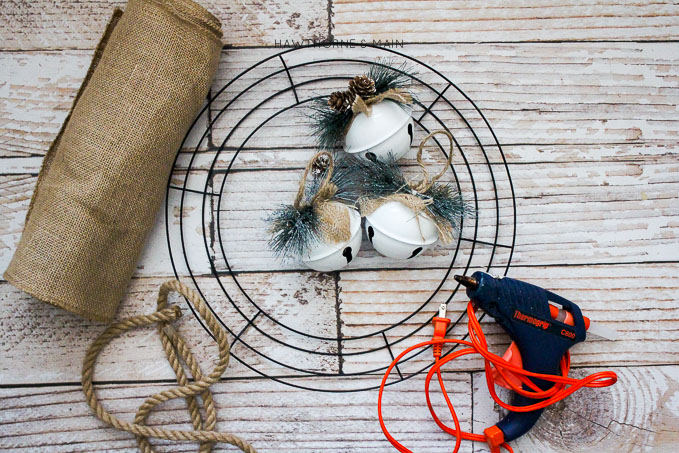 TUTORIAL: 
To start, wrap the burlap ribbon around the wire wreath.  Use some hot glue to secure the burlap in place.  I like using the wire wreath because it helps to add some great texture to the overall look of a wreath.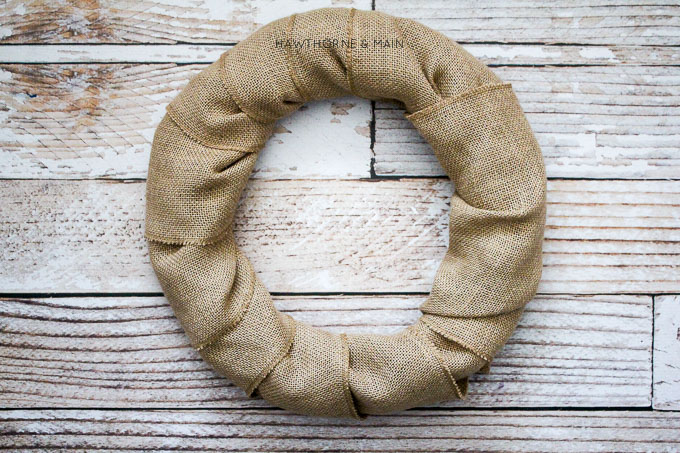 Now that the base of the wreath is done, it's time to embellish!!  My favorite part!
Using the hot glue, add the bells to the wreath.  I originally bought 4 bells but the wreath looked best with only three.  Play around with the placement. After the bells are secured with the glue, wrap the rope around the wreath to give it a little more interest and texture.
Add a ribbon or use a door hanger to hang it on your front door.
Now you have a fabulous wreath that you can display all winter long, not just for Christmas, yay!
I am off to find some new and amazing stuff at the dollar store…..
…..becuase hey, it's $1.
Hope you have a wonderful weekend!  
3 Tips Fail Proof Holiday Decorating Ideas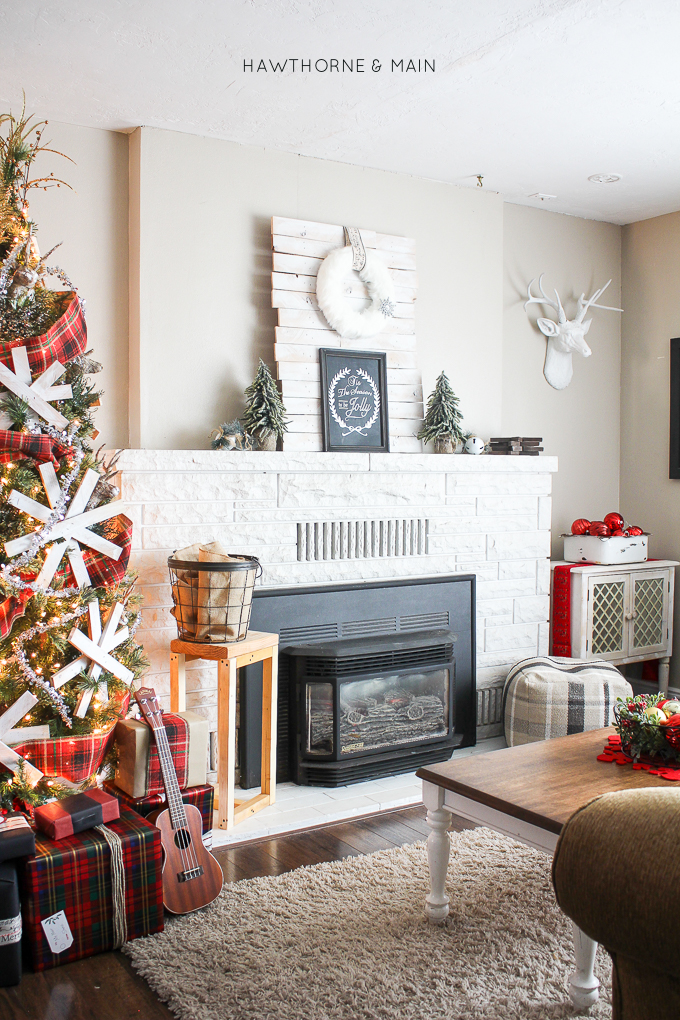 Want more AWESOME ideas...Check these out too!