You might have heard that I am starting to get Christmas fever…. haha.  What can I say, it's on my mind and it's coming up quick.
I am trying to decide how I want to decorate my home this year…..decisions, decisions!
In years past I have done more of a traditional red, white and green theme.  Then I went with a rustic silver look .
This year, I am wanting to break out of my traditional colors as sort of a personal challenge.   Maybe all red and white. Maybe even all white and green.  I am just feeling like this holiday season needs to be simplified for me.
So, I searched and searched and found some amazing spaces that will for sure be inspiration for my holiday decor this year.  Here are 7 amazing Christmas decor ideas.
What are your favorites?
This red and white decor is simple and sophisticated.  I like the clean, uncluttered look of this space.  Check out this Red and White Decor.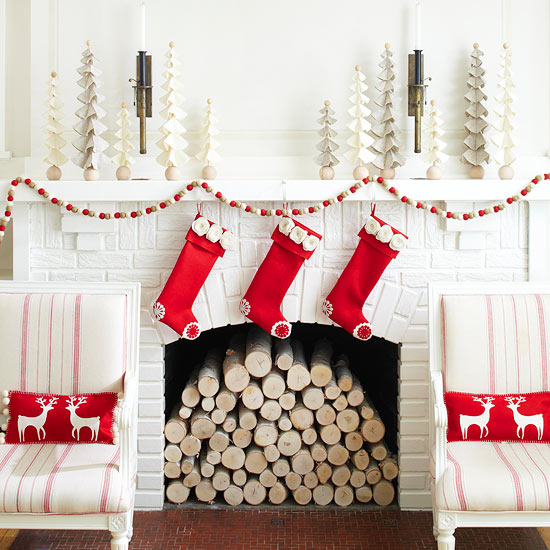 What can I say, I love blue.  Here is a non traditional spin on holiday decor.  Who knows, you might see some more blue around here this year! Check out Blue and Green.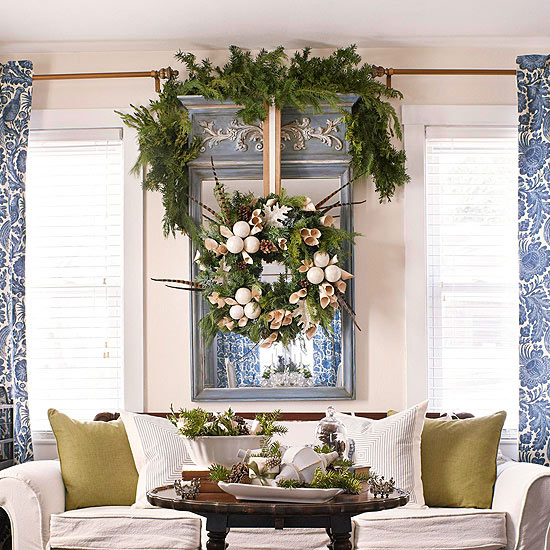 I really really wish I could pull this off.  I remember a few years ago I wrapped all our gift in bright colors. It was so fun.  Check out  Pink and Bright.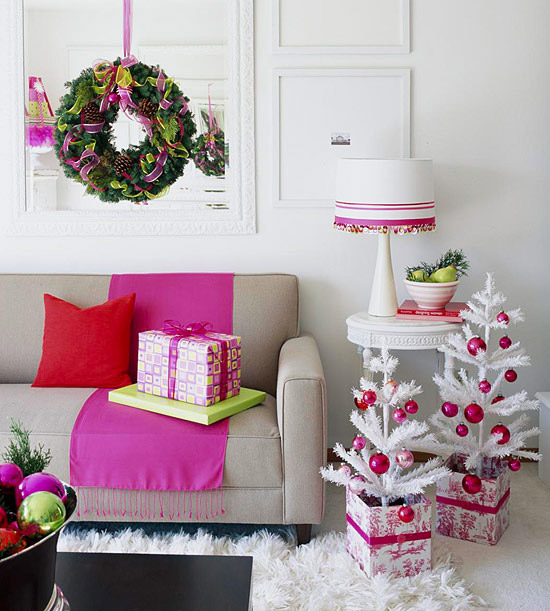 This space feels very cozy and calm.  Just what I need! The simple color pallet here really speaks loud with what I am looking for this year! Check out Black and White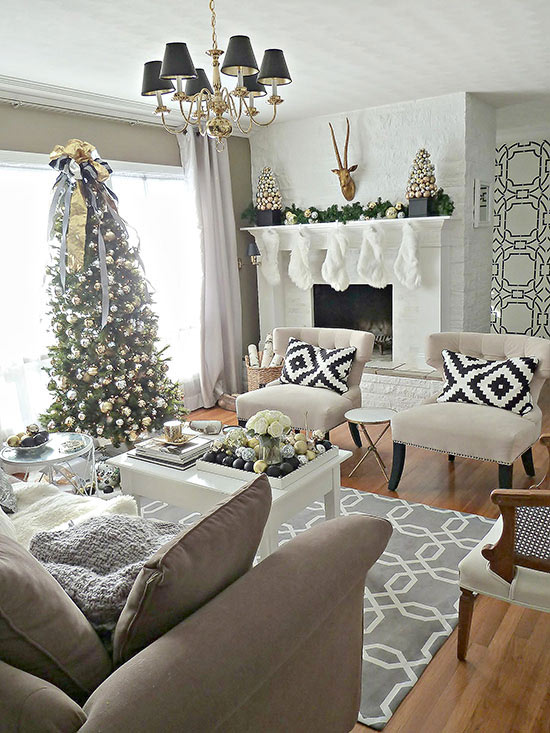 What do you think of plain white with touches of green? Simple, yes…..but is it enough?  It still has a warm feel to it, right?  Check out White and Green Decor.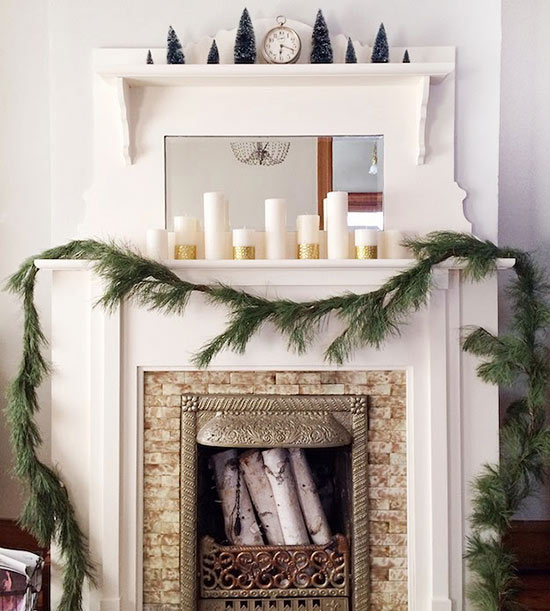 I like the warm neutral feel of this space, with touches of green.  It has a traditional feel to it but with the added neutral and green tones it looks great.  Check out Neutral and Green.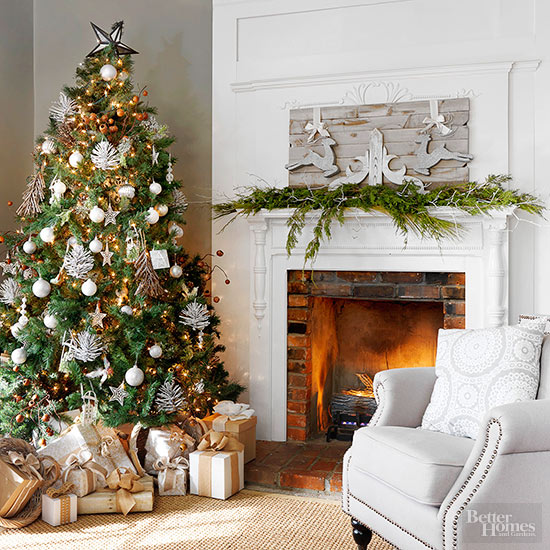 What a great rustic green space.  I love the fire place, and the floor.  It feels very woodsy to me. Check out  Rustic Green.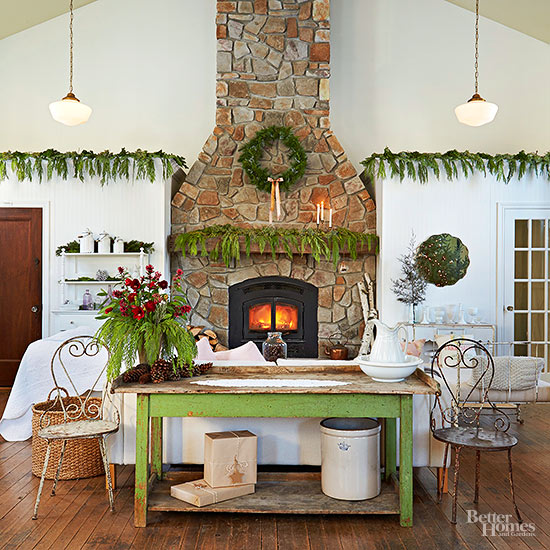 Did you see that wall above the fire place, love it.  This is another great example of rustic neutral with green accents.  Are you seeing a trend in what I like?  Check out this Rustic space.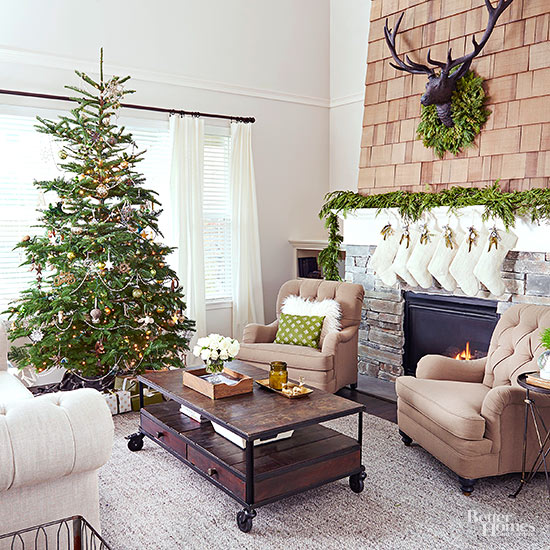 There you have 7 amazing Christmas decor ideas, that will be my inspiration this holiday season!
I would love to hear your thoughts on these pics!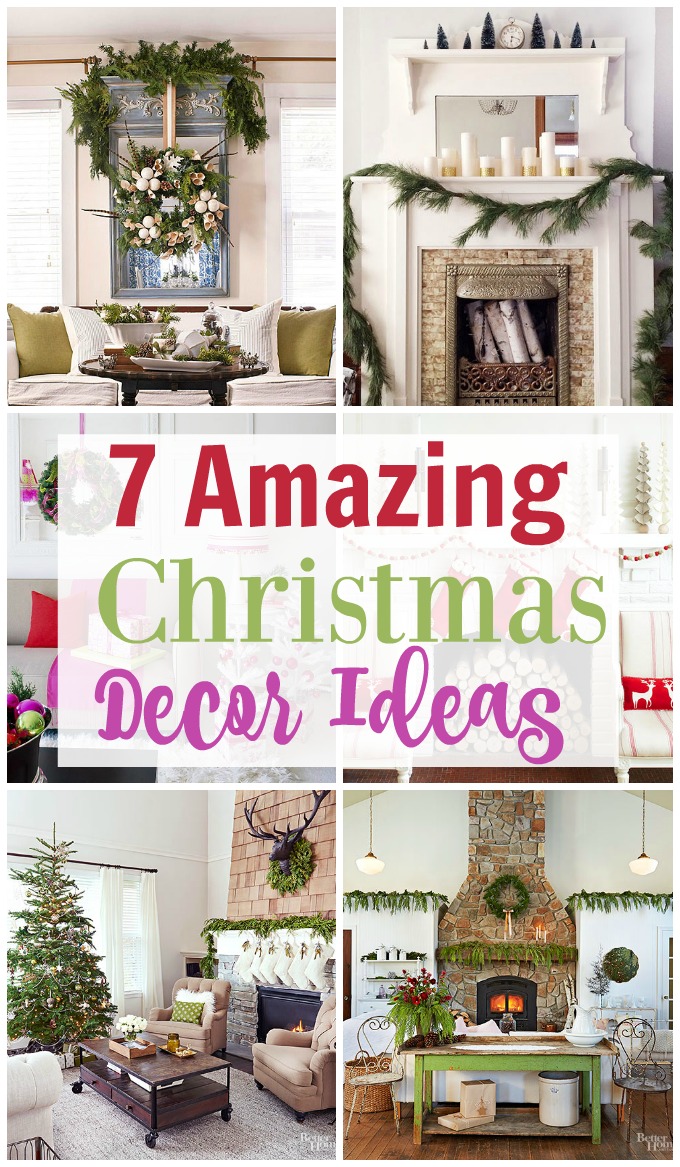 Want more AWESOME ideas...Check these out too!