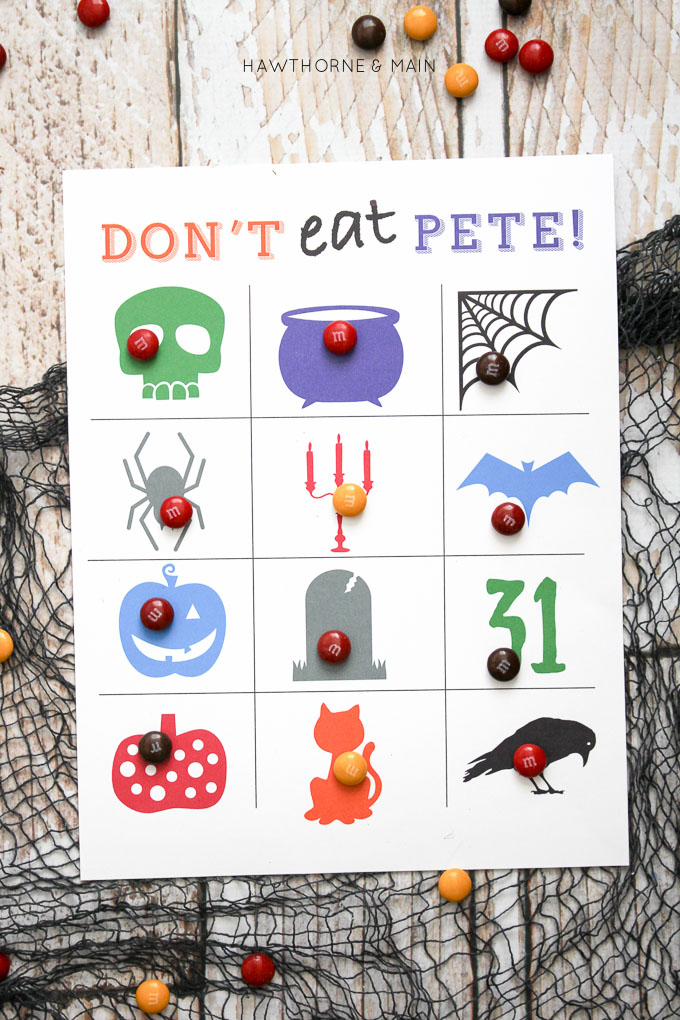 The other day as we were getting in the car to run a few errands my daughter, Miss A, said "I want to get in my seat by myself!"
I said "Ok" even though I knew it would take her an additional 3…. minutes….. longer….. than if I put her in her seat.
Then when we got home and I started to fix lunch she said "I want to climb in my chair by myself!"
I said "Ok" even though it would take her longer to do it.
After lunch we went outside to play.  She insisted on blowing bubbles by herself.  By the end we were both covered is soapy bubbles and the afternoon ended in tears.
I held mine in…..
I love my daughter, even with all the growing tantrums and her new found independence.
I won't lie, some days are hard.
But…..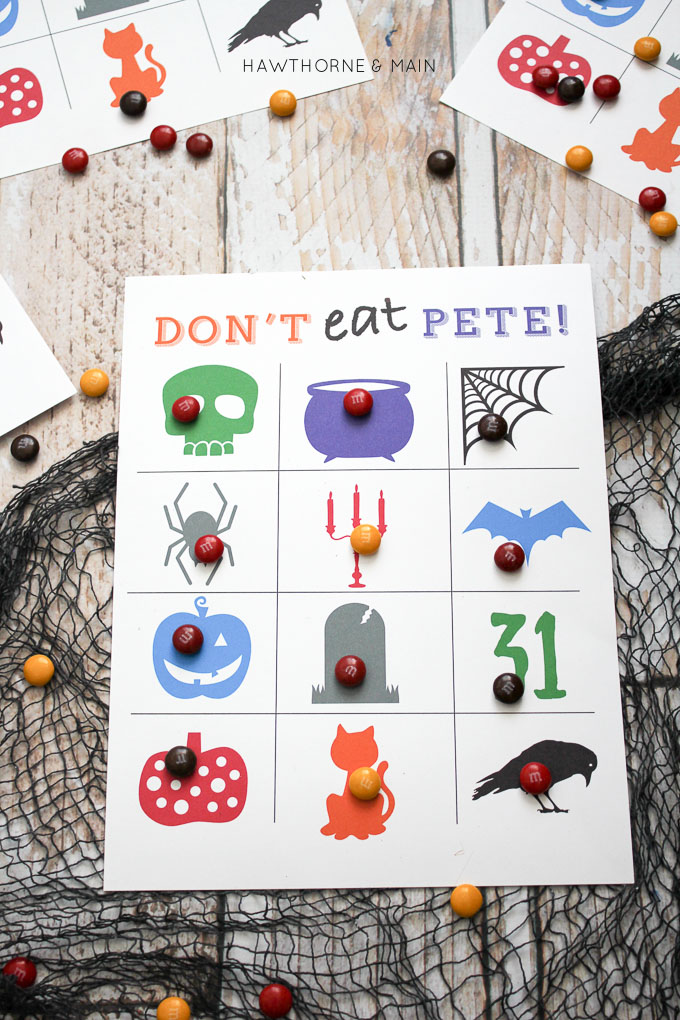 Then I get those days when I am laying on the couch, pregnant, and tired from a long day and she walks up to me and says…
"Mommy……. are you sick?" While giving me the best kiss on the cheek that a 2.5 year old can give, all slobbers.
It's those 7 seconds in my day that make up for all the other hard times.
In an attempt to hang on to these precious few years, I have been trying to be more present with her.
Making sure I soak it all in, the good and the bad.
Are you looking for a quick fun game to play with the kids in your life? Maybe to help you be more present with the kids?
This game, Don't Eat Pete, is such a hit.  Grownups and kids alike will have fun playing.
I have included the instructions and a FREE printable of the game at the end of this post.
WARNING: Once you print out the game, I would recommend putting the page in a plastic page protector. That way, sticky fingers won't mess up the board.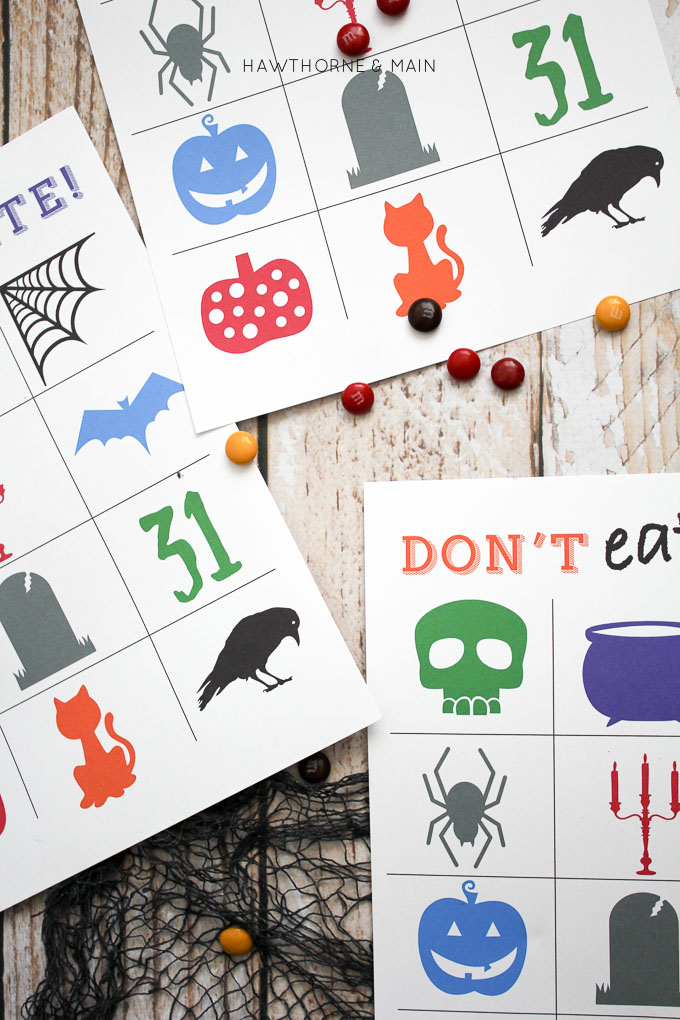 HOW TO PLAY:
1- Put one pice of candy, marshmallow, cereal or other small treat in each square.
2- Have one person leave the room. We will call them "it."
3-Everyone else will pick one of the squares on the game board to be "Pete."
4-Have the person come back into the room, don't tell him/her where "Pete" is! It's a secret!
5-The "it" persons picks up a treat from the board one piece at a time. If the treat they pick up is NOT "Pete" they are allowed to keep it and pick up another treat, and so on.   If the treat they pick up IS "Pete," everyone yells "DON'T EAT PETE!" and that person's turn is over.
6- Someone else gets to be "it"
The idea of the game is to try to pick up as many treats while leaving "Pete" as the last one on the board.  This game is fun for all ages!
Scroll down to the bottom to print out your FREE copy of this fun game!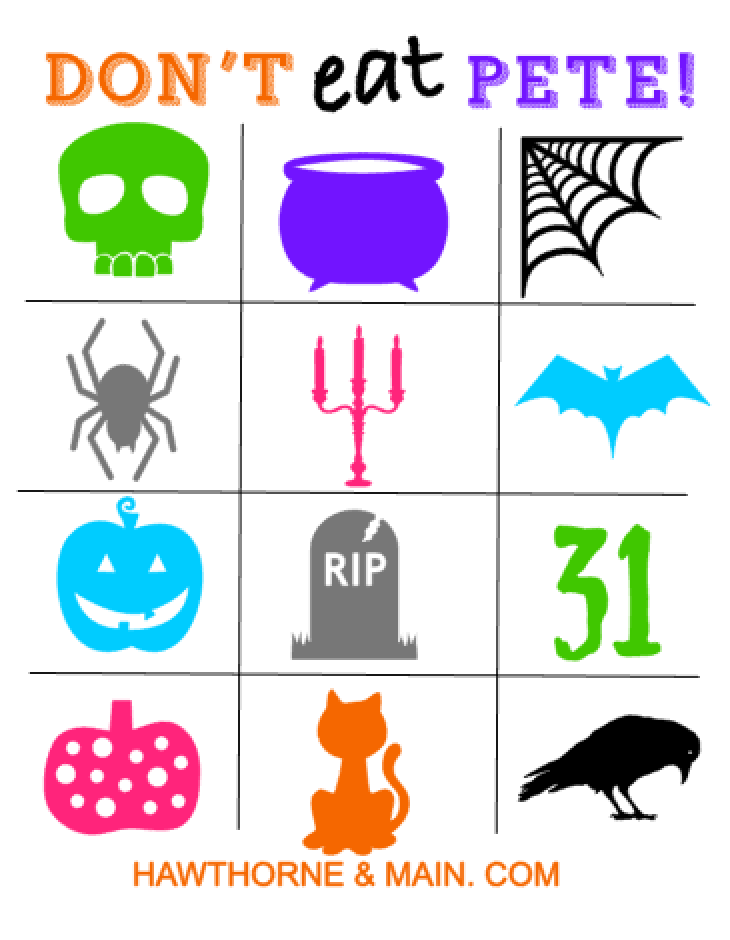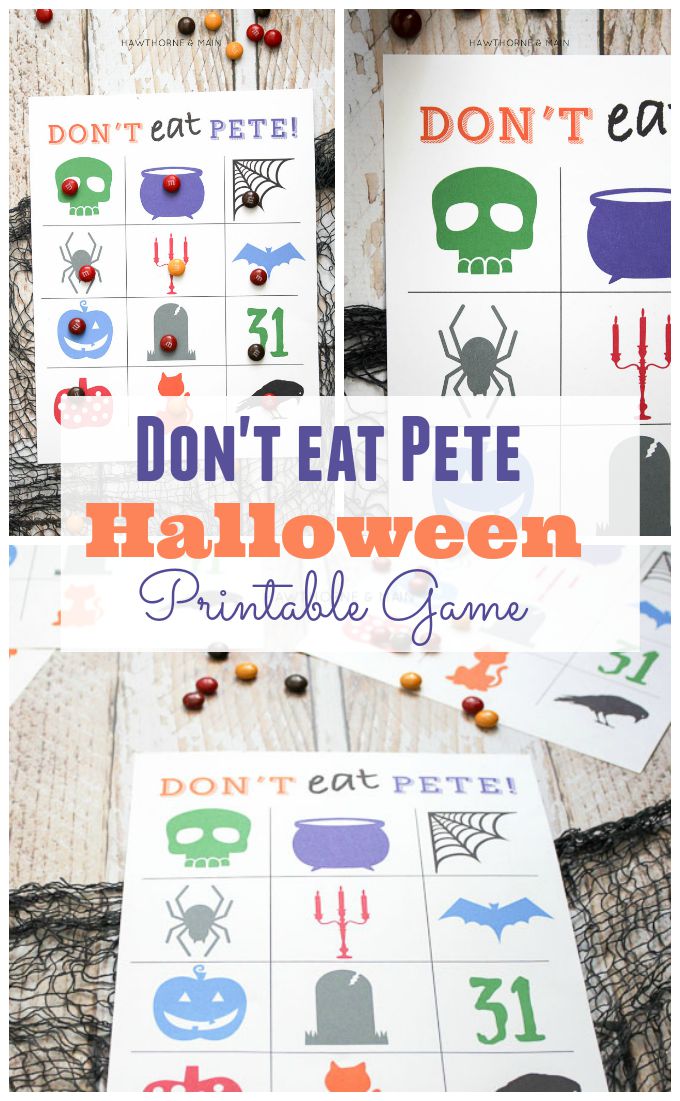 Here are a few other Halloween Ideas from Hawthorne and Main: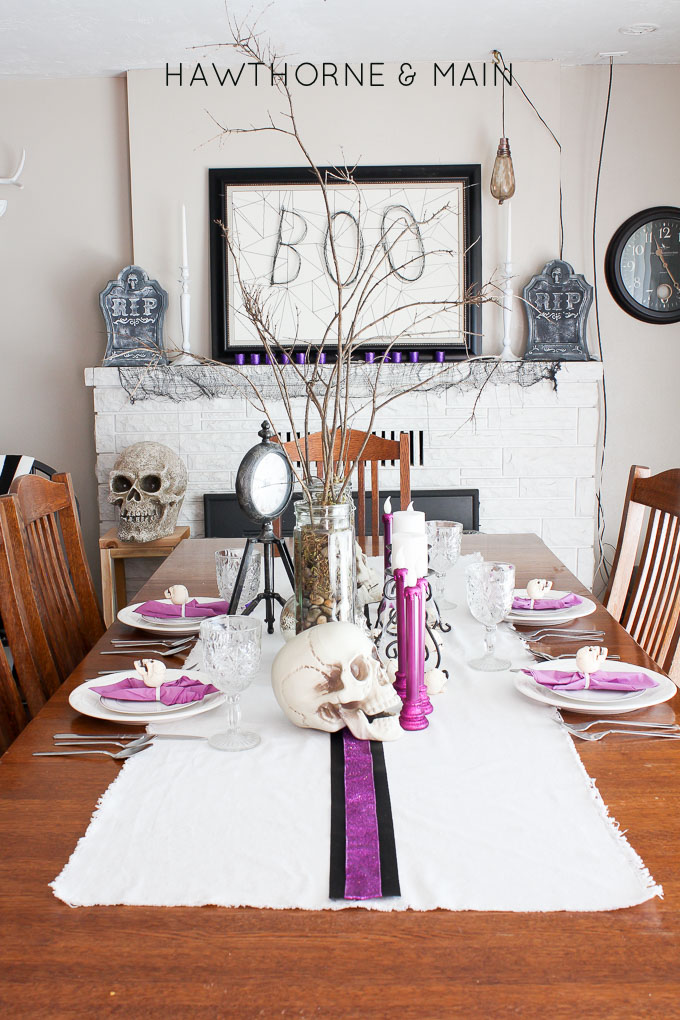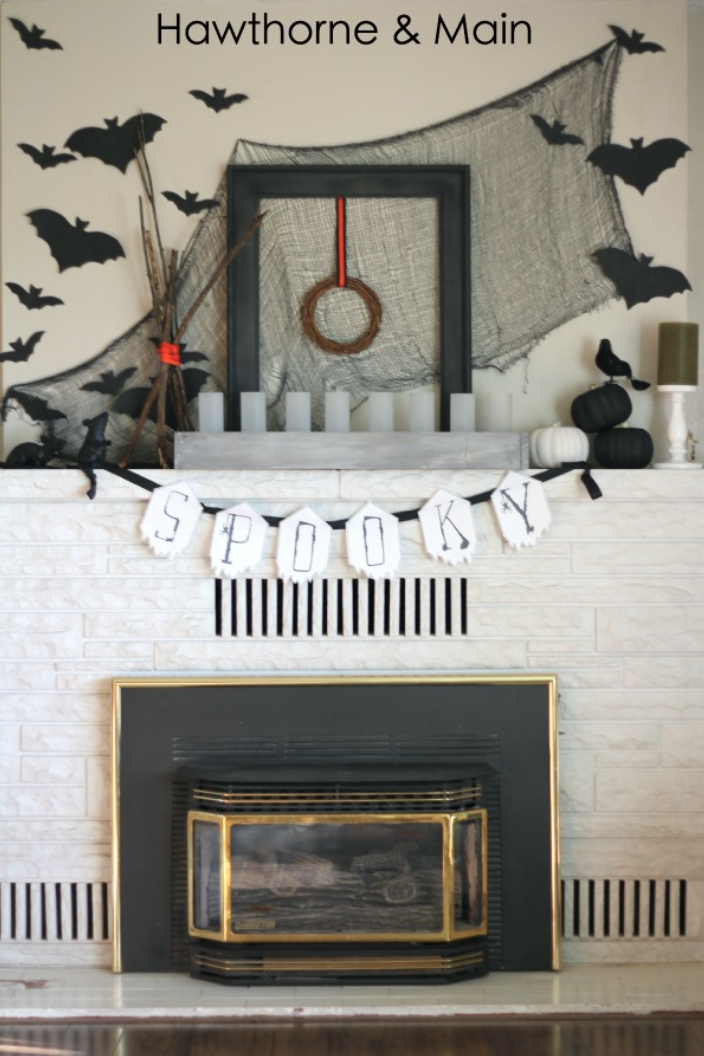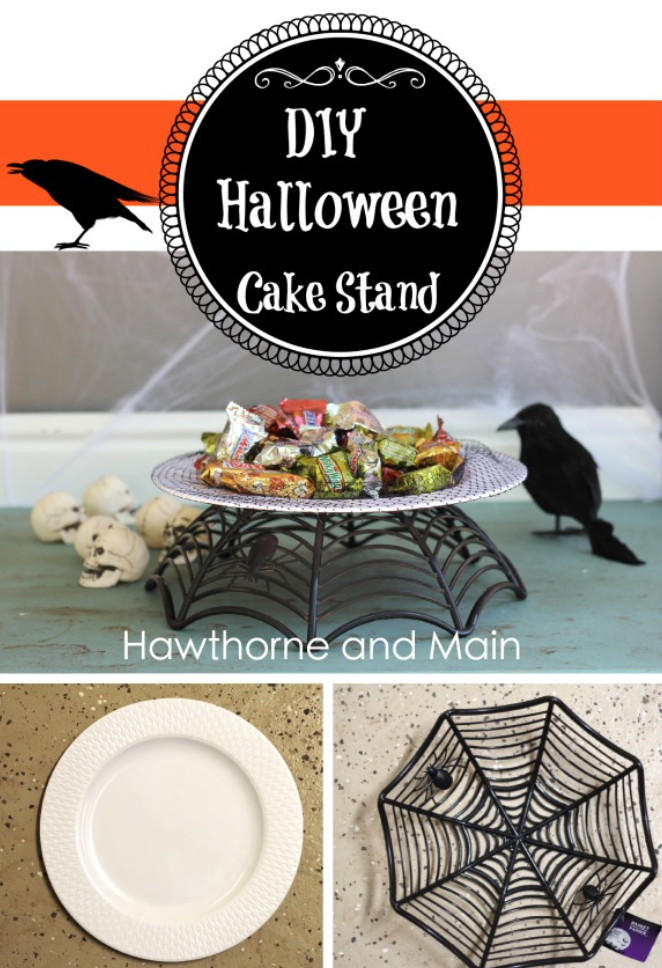 Want more AWESOME ideas...Check these out too!