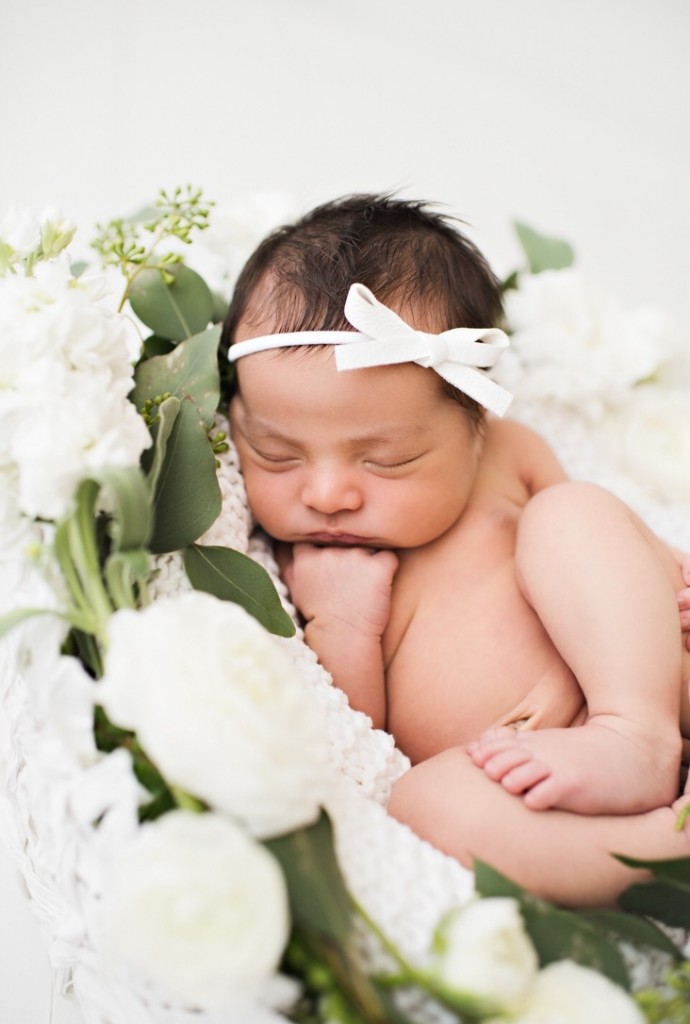 How is the babe already 6 months old!
She is changing and growing daily.
One of her most recent feats in to roll around the house, under my feet and anywhere she wants.
I have been finding myself making these mishmash pillow nests as a way to trap her.  The other day she broke out and I could see the gleam of excitement in here eye for her triumphant escape.
She is a bundle of joy and we sure do love her.
Maybe it's because we have to go through infertility treatments to get pregnant, or maybe its because I love beautiful pictures, either way I think every momma needs to have pretty images of their new babies.  As always these are my opinions and you can do as you like, please only positive vibes here!
Today I want to share our experience with getting professional photography done and 5 reasons why you should invest in newborn professional photography.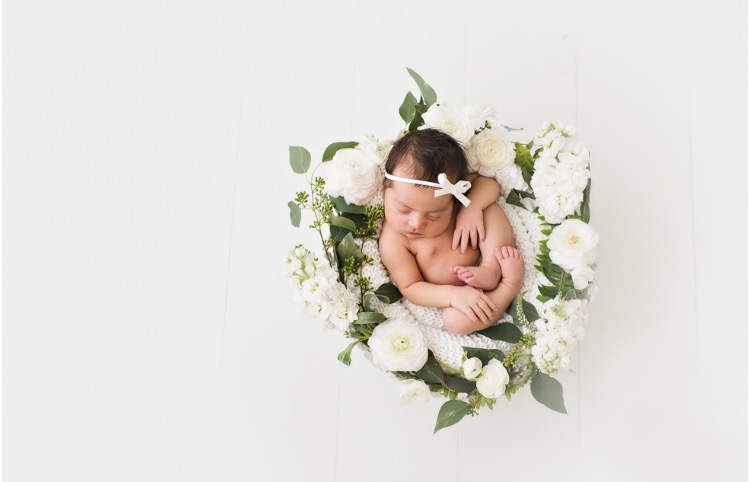 When I became pregnant the first time, I was beyond excited and thrilled to say the least.  If you haven't read our infertility story you can find it over here.  I had no idea if I would ever get pregnant again and so I wanted to be sure and not have any regrets.
Maybe the infertility aspect of our situation makes me think about things more…. Maybe I would have had them done anyway.  I can tell you this though, I have had many moms come up to me and say "Your baby's newborn pictures are soooo cute, I wish we would have done that!"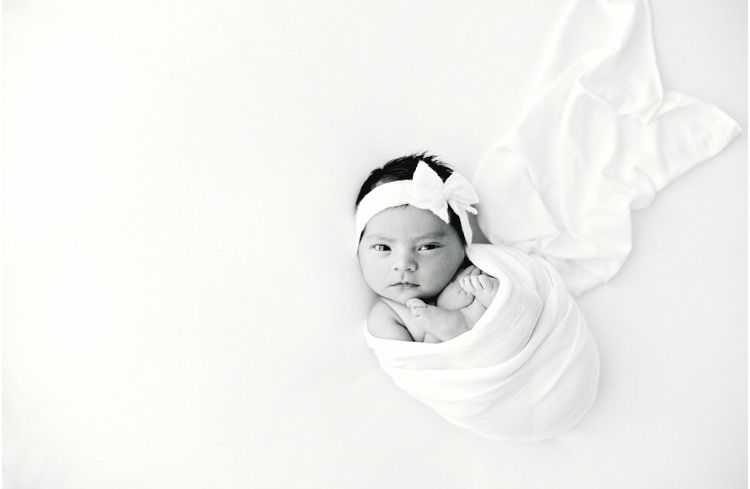 I never want to have any regrets.  Period.  Even if I have to save up my pennies the entire pregnancy so I can get those pretty newborn pictures.  To me it's worth it.
So here are my top 5 reasons why we decided to invested in newborn professional photography.
1- Time:
As a new mom and even as a second time mom, the first few weeks are a little stressful.  From lack of sleep and figuring out how to get into a regular routine, it can be tough.  Even though newborns sleep a lot, they still fuss.  How relived will it be knowing that you will be getting pretty photos of your baby without having to exert a lot of time and energy.  Having a professional take the pictures means there's a better chance the whole process will be stress free. The photographer does it all!  As a new mom, low stress is a must.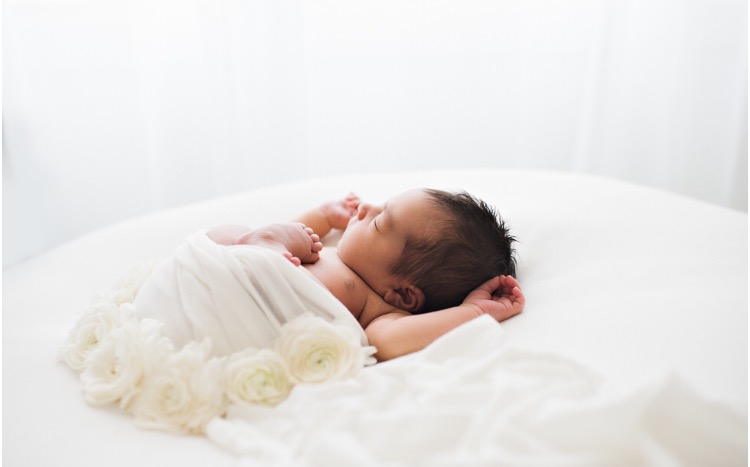 2- Babies Change So Fast:
There is only a short window of time when babies are really sleepy and can be moved around without too much fuss.  Babies change and grow so fast.  Having those pretty pictures of them sleeping is such a precious treasure.  One that won't last long.
3- Adorable Props
Most photographers will have props already.  From baskets to blankets and bows to booties they will for sure make your little bundle of joy look pristine and oh so cute.  Along with props the photographer will have a knowledge about the importance of lighting and getting the best angle with the camera.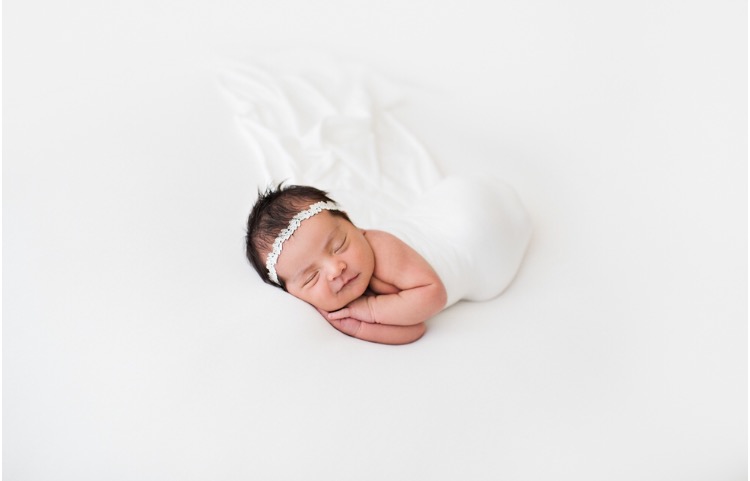 4-Professional Posing
Handling a baby is no easy task.  They can flip and flop and still need the upmost care and gentleness.  Professional photographers know the in's and out's of proper posing.  Having someone confident and knowledgeable about poses is another huge bonus of picking a professional to take your babies pictures.
5- Birth Announcement:
A lot of professional photographers will include a birth announcement as part of their package.  This is such a great bonus and another time saver.  They have done all the work to ensure that you get amazing images.  With the added brith announcement you can then share them with the world.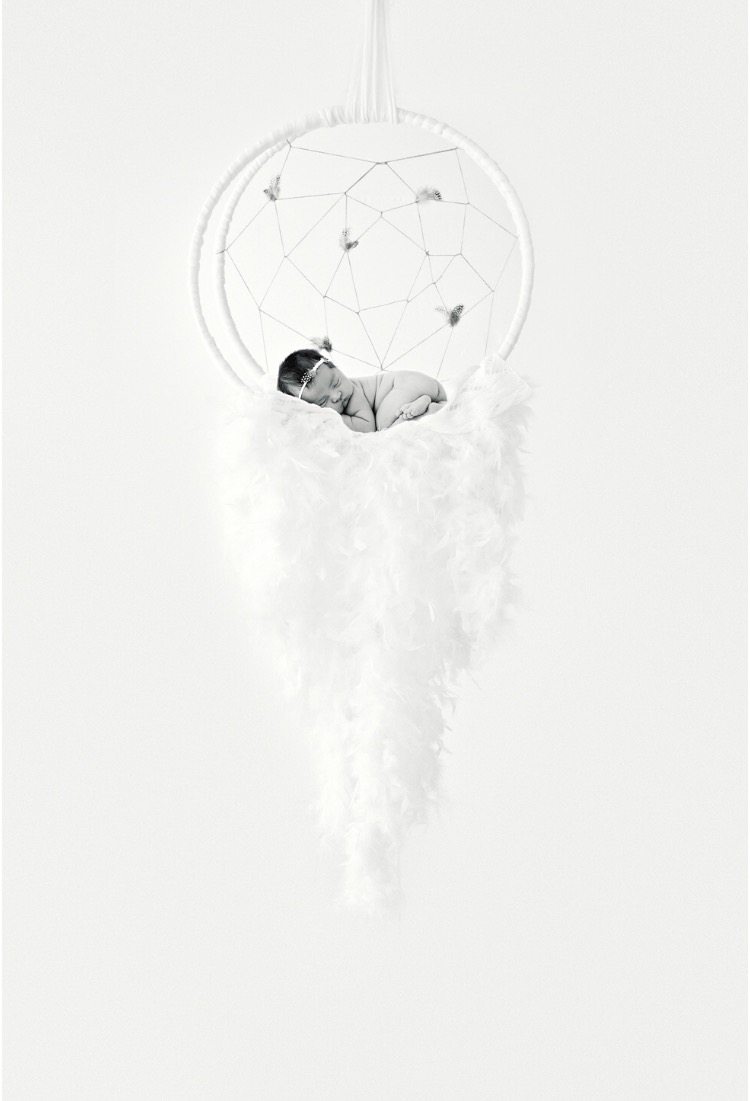 Our little bundle of joy is growing so fast. When I look at these pictures I am reminded about the labor and how she went home with the wrong name. It brings back memories that I never knew I forgot.
Maybe you will get pictures of your new littles, and maybe you won't.  That's fine. I don't want any regrets and in 30 or 40 years I won't remember the price, just the experience and the beautiful photos.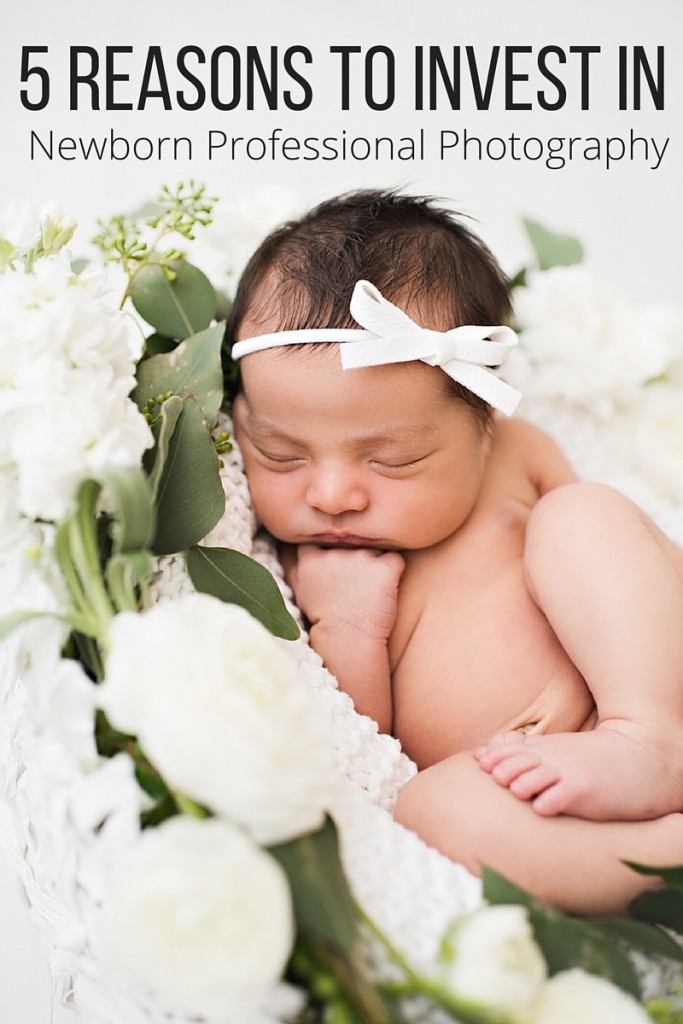 All photos taken by the talented Chelsy at bCoutoure photography. If you are in Southern Utah check her out!
Want more AWESOME ideas...Check these out too!