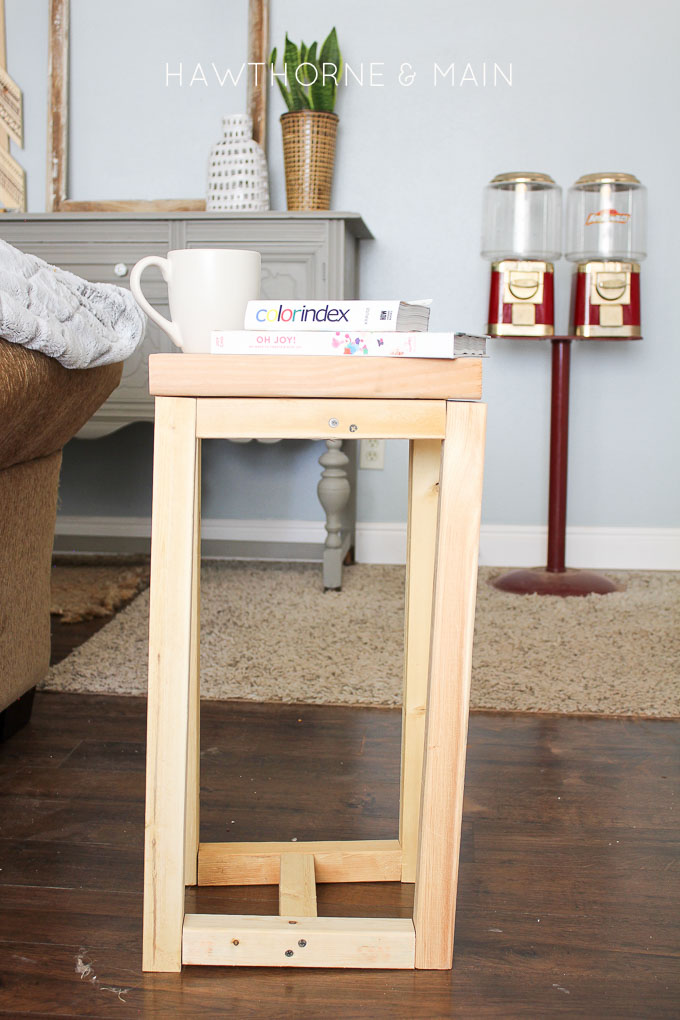 You guys might remember my sad sad story about my building woes.
I am not a perfectionist…..
I am not patient….
Thus, I am not a good builder.  I really really want to me though.  I mean have you see the amazing things that these girls make and what about  her stuff…. stunning right!
Alas, I am coming to grips that if I want to build, I am going to need to take a class or have a pro builder work with me….. haha
On my own its usually trouble….. except when I find some amazing plans that really are easy. The heavens part and I am able to build like a real pro!
Sort of!
I went for the very rustic, very simple look.
I modified the original plans to make a of simple DIY wood side table.  I love how they turned out! Let me show you how I made this simple DIY wood side table.
SUPPLIES: ( for one table)
– 2×2 (13.5 feet)
– 2×12 (12 inches)
-wood screws
-drill
-wood glue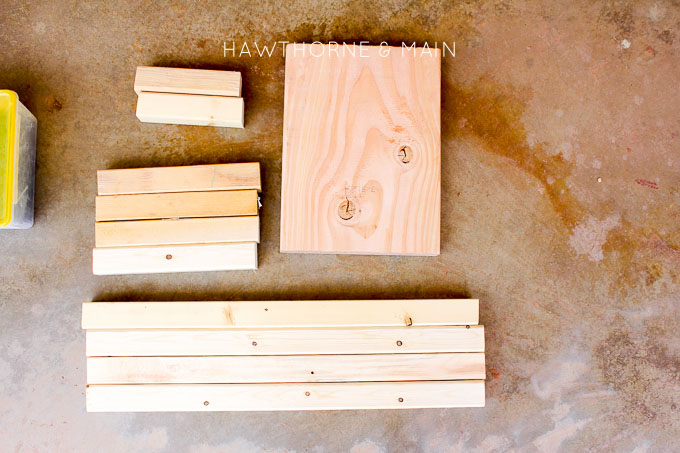 CUT LIST:
– 2×2 cut 4 ( 22 inches long)
– 2×2 cut 4 ( 9 inches long)
-2×2 cut 2 (8.25 inches long)
-2×12 cut 1 (12 inches long)
TUTORIAL:
Make two frames out the the 22 inch long wood pieces and the 9 inch long wood pieces. I drilled pilot holes and used wood screws to attach all of the pieces together.  You should have two frames like the picture below.
After the frames are build add the smaller 2×2 pieces as support.  I added one to the top and one to the bottom.  Again, using wood screws.  After all the 2×2's are attached add glue and attach the bottom to the 2×12 top.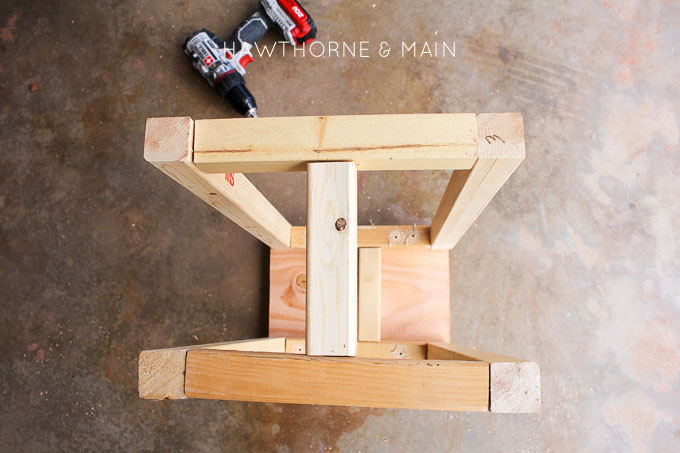 Here is a quick tip for keeping everything square. As I was drilling my holes and adding the wood screws I used a piece of 2×12 as a brace so that the 2×2's would stay square.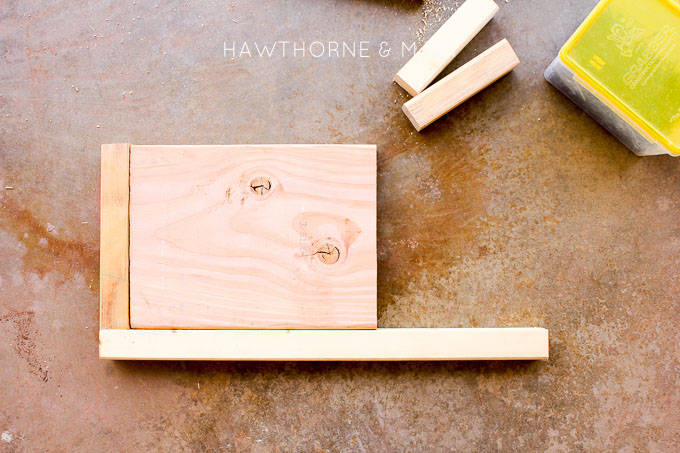 So I may not be the best builder on the planet, ok I might be a crummy builder, but that does not mean I am going to stop trying!! 
I will probably have more oops builds, and yes, I am sure you will hear about them. But, if I keep trying I know that I will get better!
I am actually really liking how these tables ended up! They are simple, yes. But they are just the thing that we needed for this space.
I have not decided if I am going to stain them yet or maybe paint them….. 
What do you guys think I should do with them?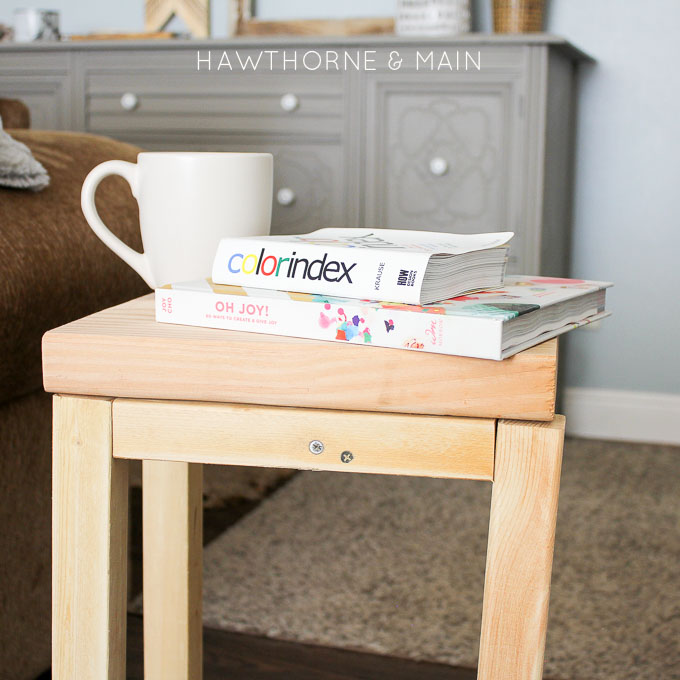 Want more AWESOME ideas...Check these out too!