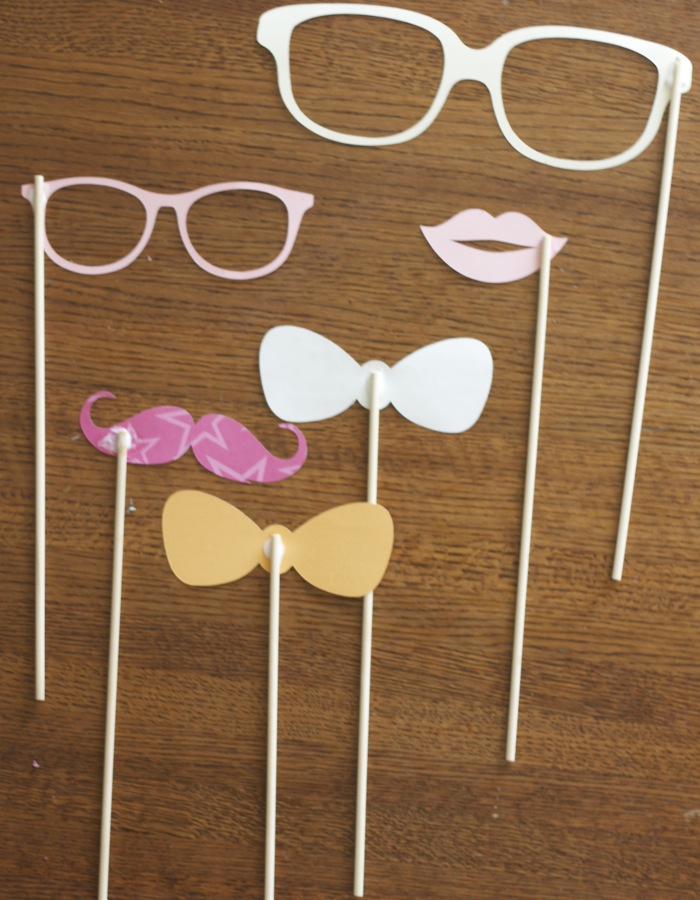 Say Cheese!!!!
It's photo booth prop time
 For my baby's 1 year birthday party we decided to have a photo booth for people to have fun taking silly pictures. Today I am going to show you how I made my photo booth props.  Here is what you will need.
SUPPLIES:
-Craft Paper
-Silhouette Cameo shapes/or other props (you could even find free shapes online and cut them out by hand if you don't have a Silhouette)
 I found these wooden dowels at my local craft store. They are 3/16″ in diameter which ended up being the perfect size. They weren't too big and I also felt like they were strong enough so that the kids wouldn't break them.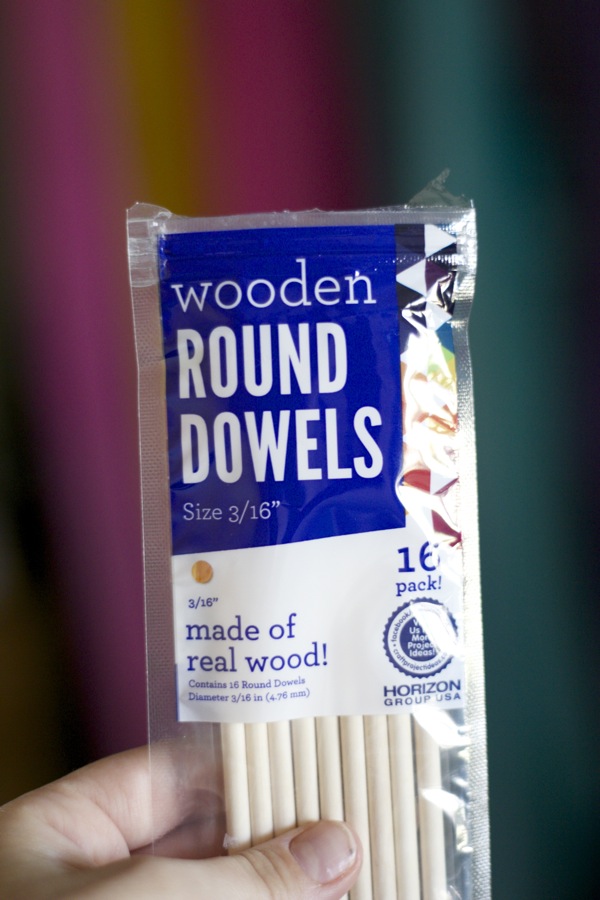 As usual I turned to my Silhouette Cameo for shapes to use as props. These are the shapes that I chose but they have so many different ones on their site to choose from:
 After I cut out all of the shapes on the silhouette I used some 
Mod Podge
 to glue them onto the dowels. I let them dry for about 15 minutes and they were ready for action.
I used a chalk board plaque to direct people over to the area of the photo booth.
To make the chalk board,  I picked up a wooden plaque from my local craft store and painted it with this black
chalkboard paint
.  I originally tried to write on it with sidewalk chalk but the result was not to my liking.  I instead ordered these
chalk markers
and they work amazing.  They write so crisp and I just use a wet paper towel after the event is over to wipe off the chalk, super easy cleanup.
I use this chalk board plaque for almost every get together that I have, I love it.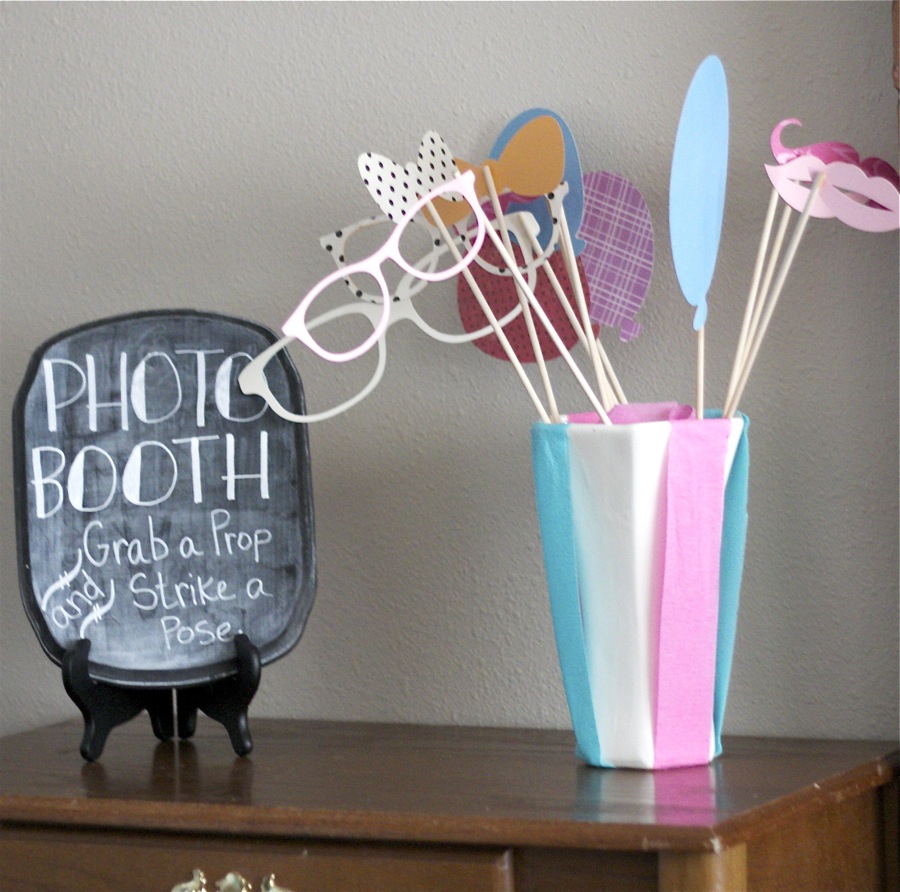 It was a really fun evening of food, fun and a spoiled rotten little girl.  Cannot believe is she 1!!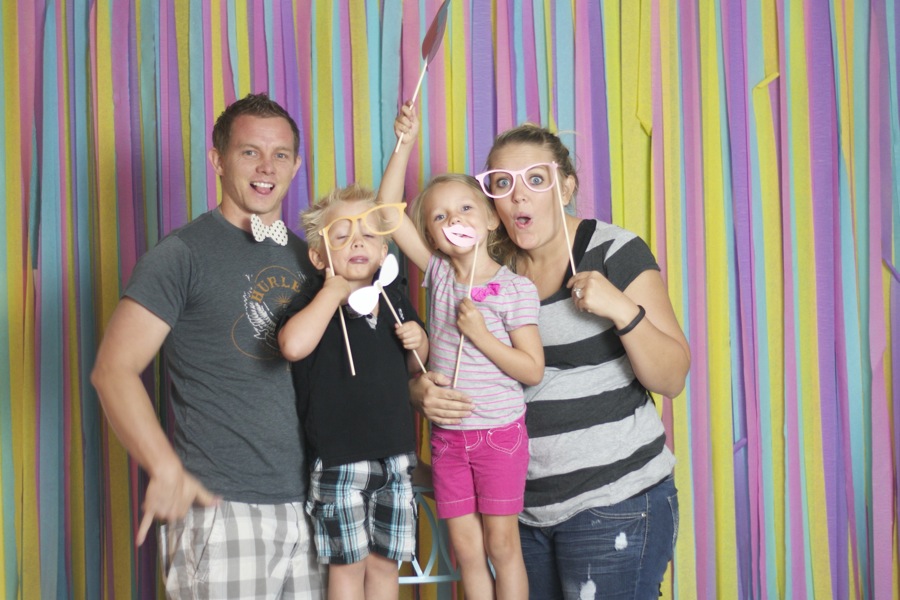 Want to learn how to make this streamer backdrop? Head over here to get the tutorial.
Here is my little girls 1 year pictures!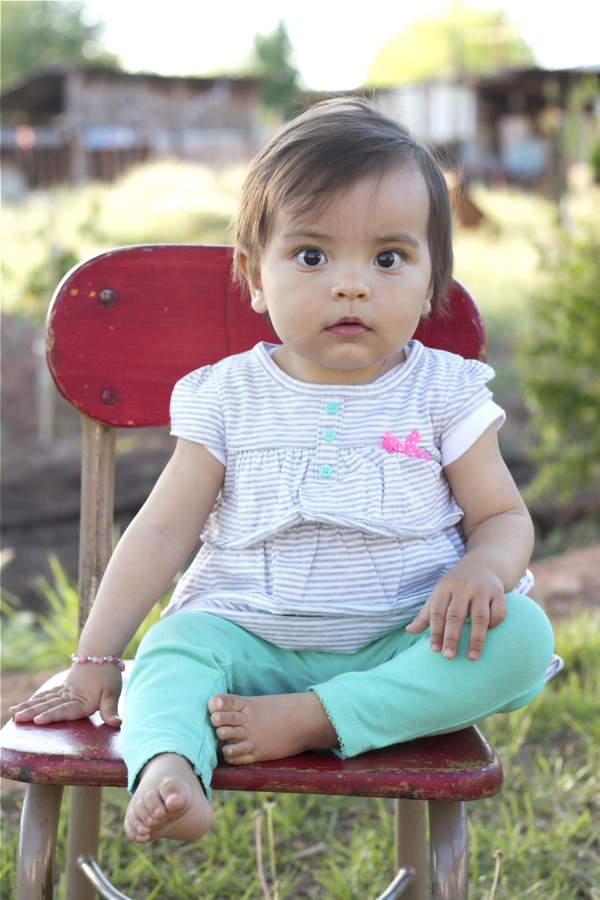 Have you ever made a photo booth/ photo props?
Want more AWESOME ideas...Check these out too!