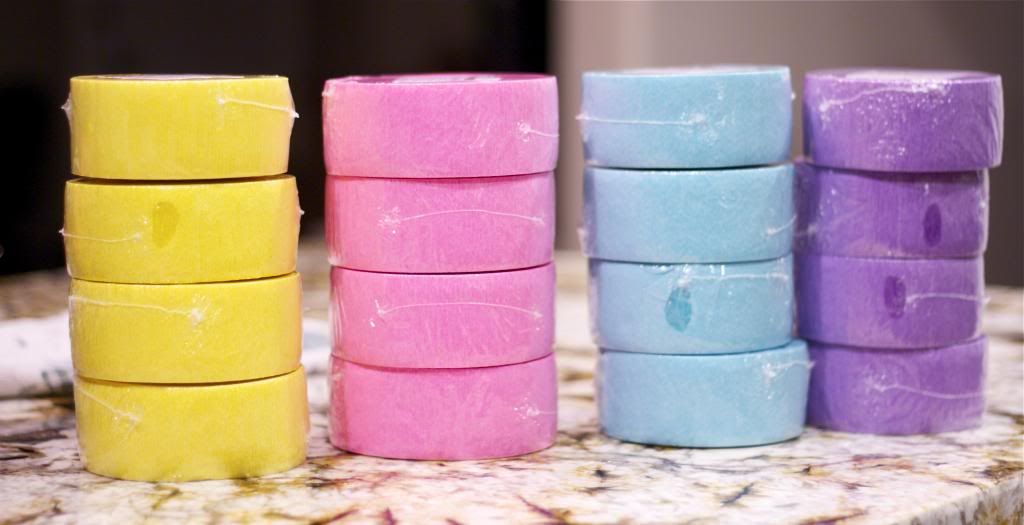 Streamers!!! YAY!!!!
Hope I am not the only one out there that likes streamers 🙂
As you may or may not have read earlier
here
, my baby is turning 1!!! We decided to have a party and invite some friends and family to celebrate.
I thought it would be fun to have a photo booth type area where people can have fun taking group pictures. I debated about what I wanted to use for the backdrop and what I really wanted to do, ended up not working out so I came up with a DIY Streamer Backdrop
Its pretty self explanatory but I will show you how I did it.
I choose to just use 4 colors.  There were quite a few to choose from but I liked these because they have a fun spring feel.
 This project is really pretty simple, it does take some time to cut the streamers to length however, not bad though.  I just turned on Hulu and watched a couple of my favorite shows that I needed to get caught up on and before I knew it, they were all cut.  I cut my streams about 7 ft long and the backdrop ended up being about 8 feet wide.
 I hung the streamers onto hangers so that I would easily be able to grab one at a time to hang them and so they wouldn't get all tangled up.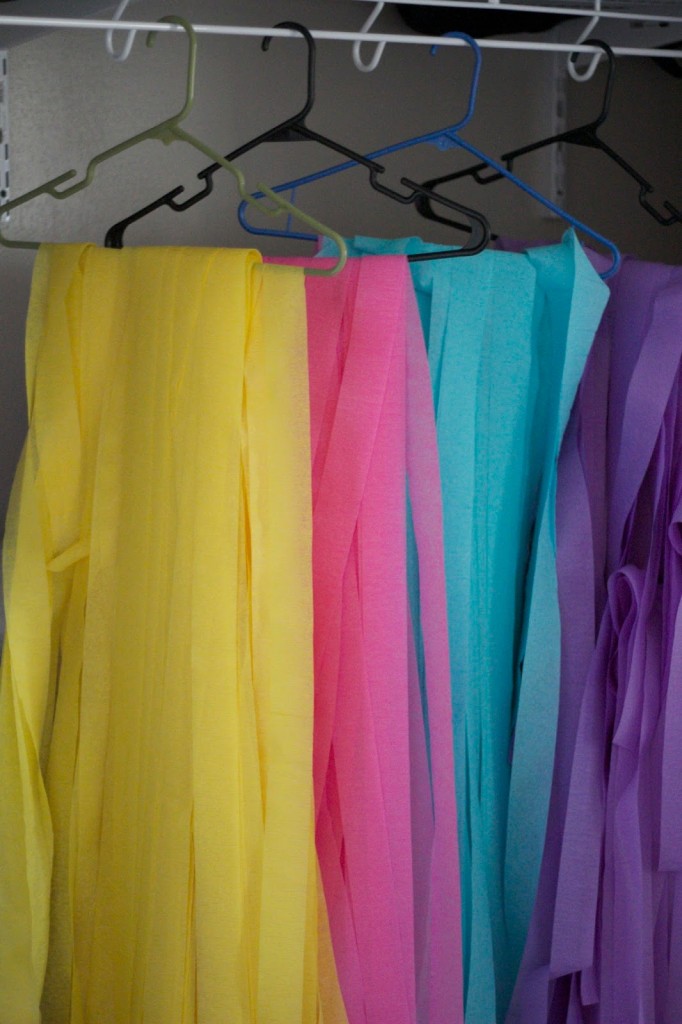 To assemble the backdrop I thought it would be easiest to put it together right on the wall.  What I did was fold the end of the masking tape over onto itself to make it sticky on both sides.  I then stuck that end to the wall, with sticky side out, and cut off a long piece the length of my backdrop. The other end of the tape I did the same thing and folded the tape under to make it stick to the wall.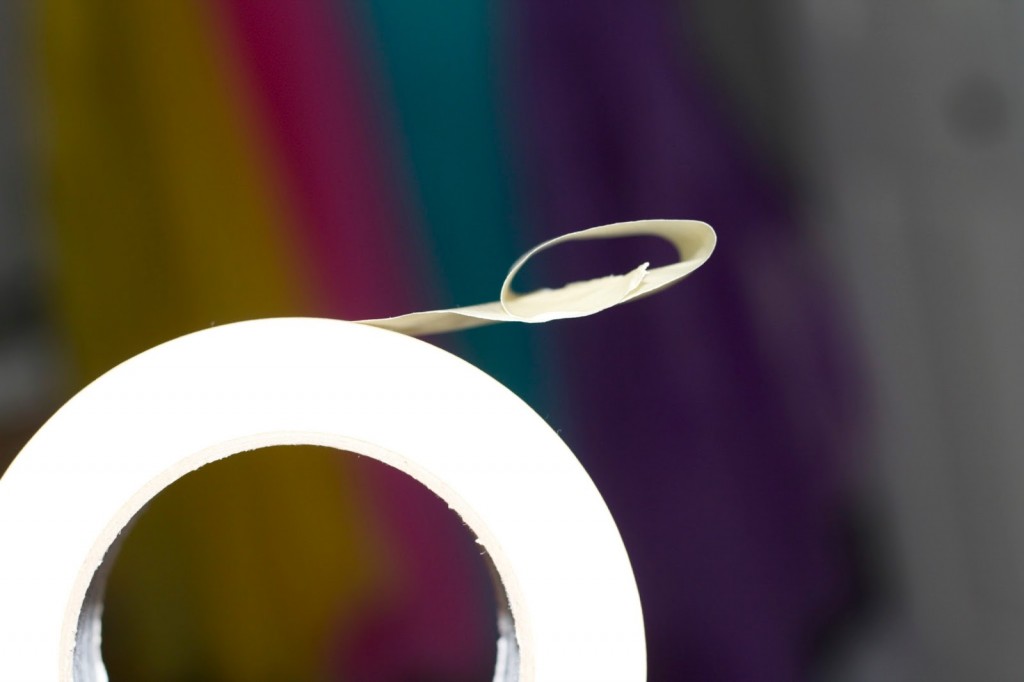 Here is a picture of the tape on my wall with sticky side out.
And yes, I did it, I painted a wall in my house turquoise.  What can I say it's my favorite color.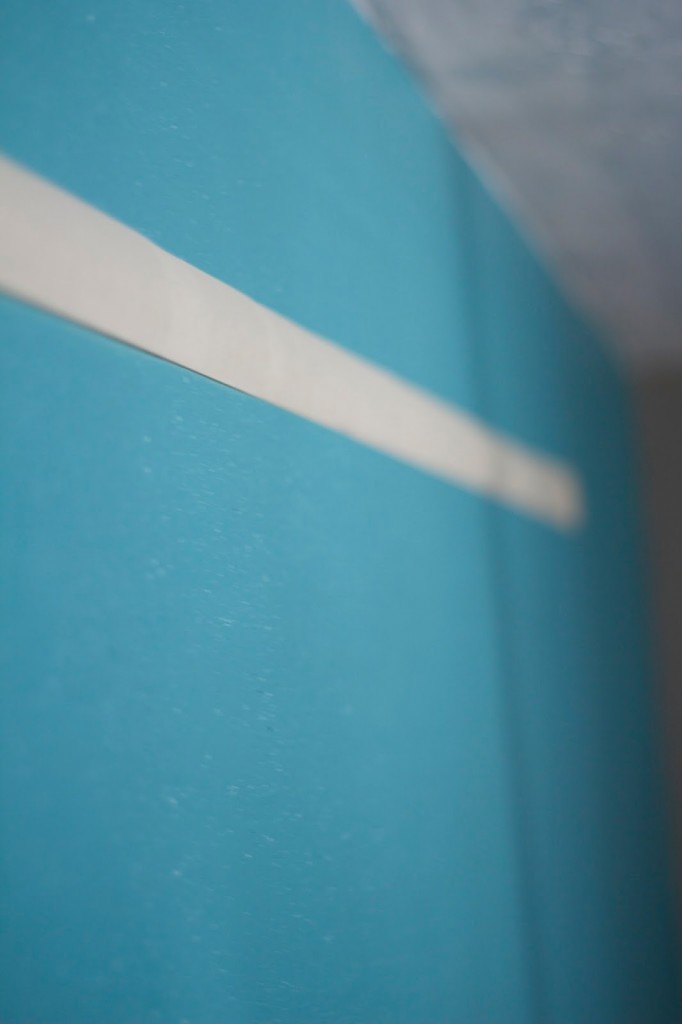 Next I was ready to start to lay the streamers onto the tape, I overlapped them a little. I didn't use any particular order in putting them up I wanted it to look random.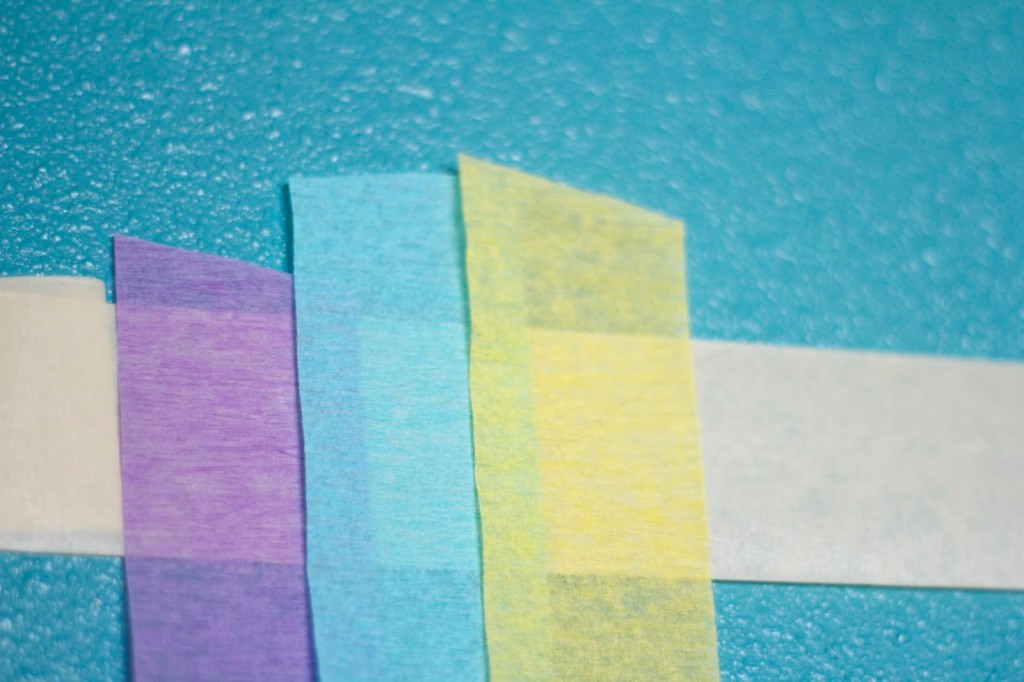 Once I got done I thought it looked cute but I could see through to the wall behind really easy, so I ended up doing 1 more layer.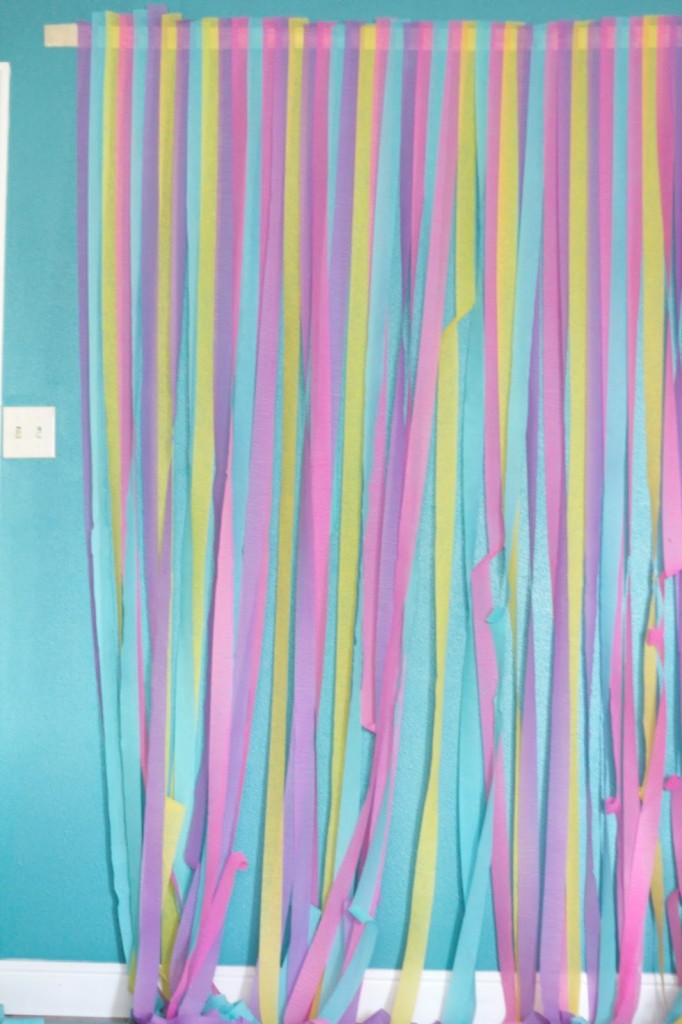 Here you can see the bottom layer and where I started the top layer.  Again I over lapped the top layer so that I could fill in the gaps as to not see through to the wall.
 It worked great!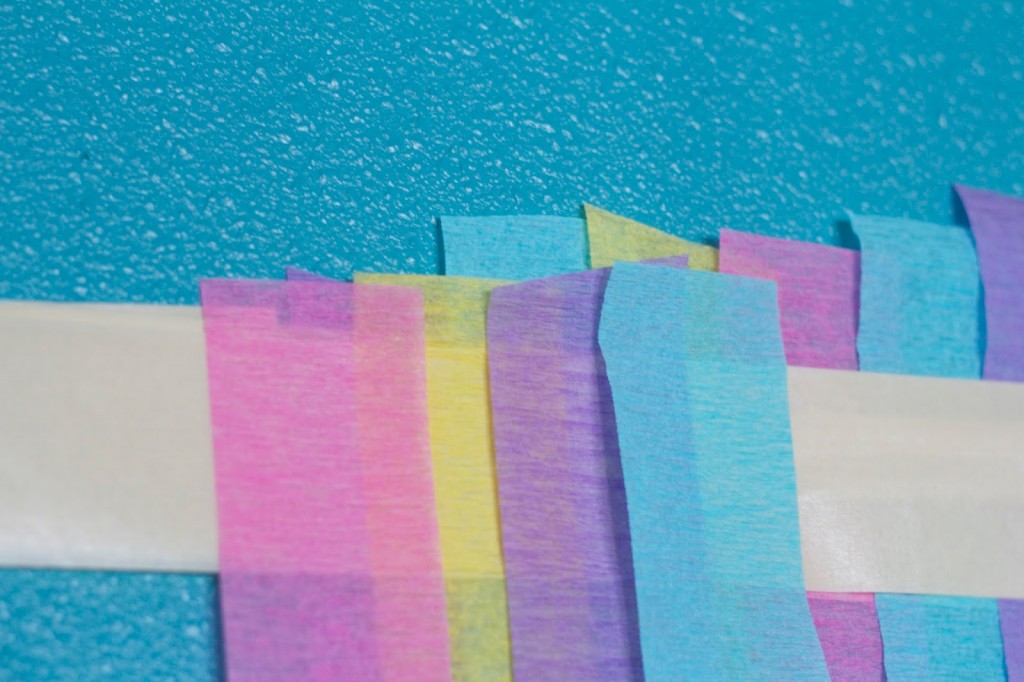 After I got all of the streamers up I put a few tack pins in so that it would be secure.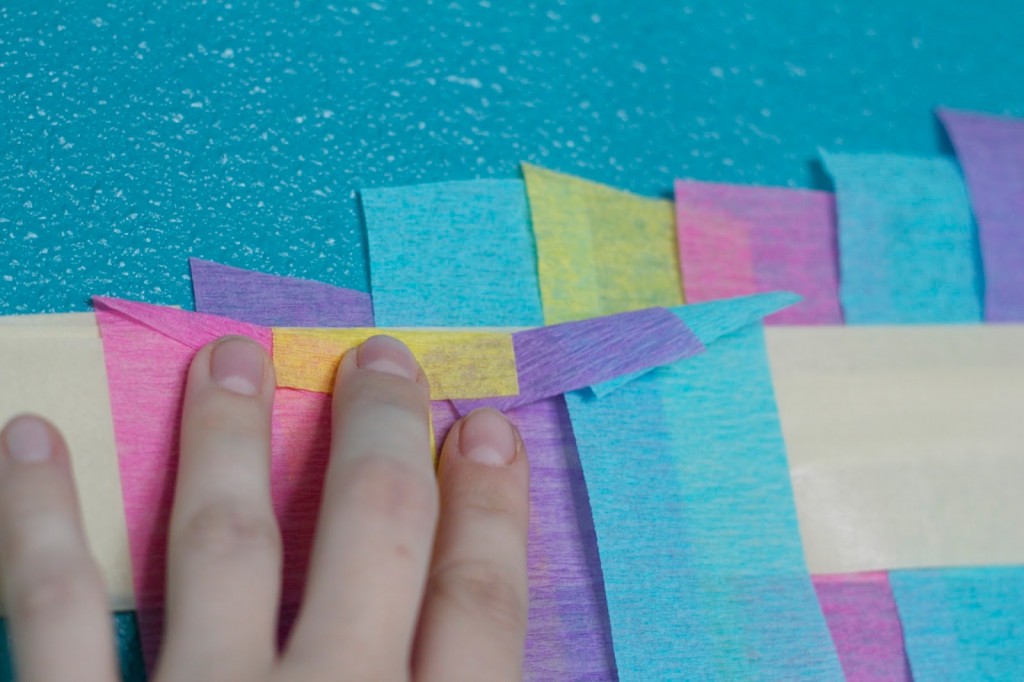 I am working on making a few props for people to hold when they get their pictures taken, head over
here
to find out more about that.  Also here is a shot of the finished backdrop.  My little one had just woke up when I took this picture.
We just call her crazy hair 🙂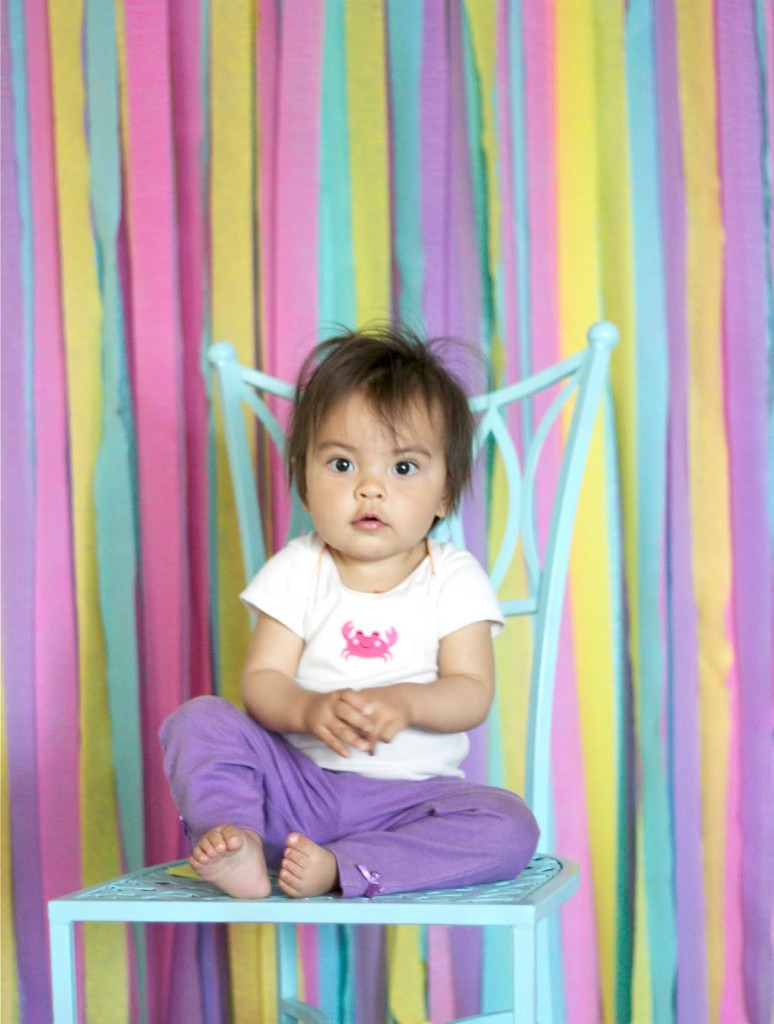 Have you ever used streamers before?
Linking at these fabulous parties!
Want more AWESOME ideas...Check these out too!