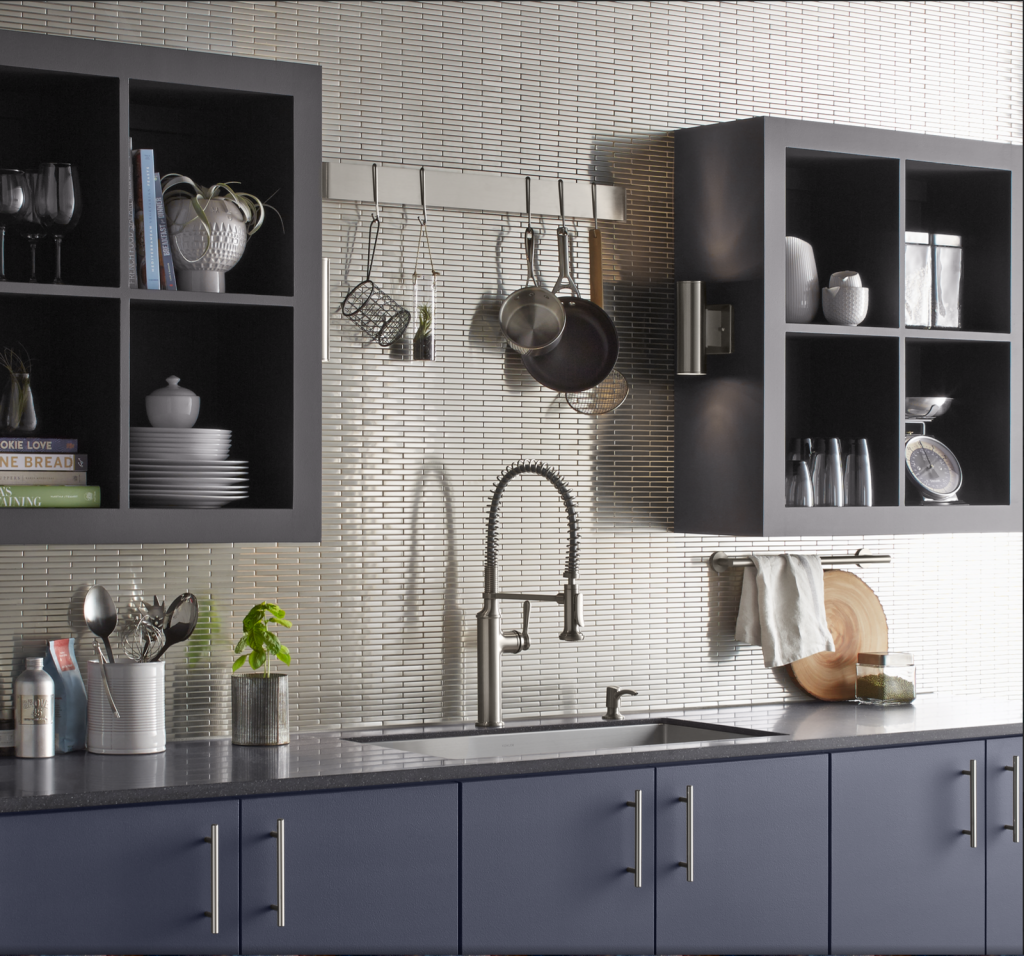 This
We are continuing to make progress on our addition, THE SUITE PECAN.  I think that when we told ourselves that we were going to build it DIY style we thought that it would move faster than it is….but I guess that is to be expected.
I came across of few faucets that I really like for the kitchen.   I  wanted to quickly show you what styles I am liking as well as get your thoughts on which one you like the best!
This post is brought to you by Kohler. The content and opinions expressed below are that of Hawthorne and Main.
1- The first one is the Kohler Sous Kitchen Faucet.
 What I like about this faucet is that it has an industrial vibe to it.  I really like all things rustic/industrial.  Plus, the high arch with the exposed spring is a nice touch.  This model is easy to install, which is another bonus!  This model also features a magnetic locking system to keep the spray head in place as well as a two spray option.
It just looks so sleek doesn't it!
2- Next up is the Kohler Trielle Kitchen Faucet.
This one is also quite sleek. It has softer lines and isn't quite as bold as Sous faucet above.  I love the magnetic docking system that this has as well as the two function spray head.  This one also is a DIY friendly installation.
Definitely a good option.
3- Next one is the Kohler Worth Kitchen Faucet.
This faucet has a vintage vibe to it.  It is slightly more bold then than Trielle faucet but fits well with any kind of style.  I love that this faucet comes with ProMotion technology, the ability to spray controlled water with minimal effort.  Plus, this faucet also has a two spray feature which is great!
I would love to hear which one is your favorite!
All of these faucets are available at Home Depot, which is a huge bonus because I think I make at least one trip there every day.  These faucets all come with scratch shield technology, so that your investment will last.  And, they all come with a 3 hole sink adapter so that you can use your existing sink!
I cannot wait to show you which faucet we decide to go with, in the mean time, which one is your favorite?
Want more AWESOME ideas...Check these out too!